An intriguing combination of an exquisitely restored colonial house from the 1900s with the newly built 247 room modern building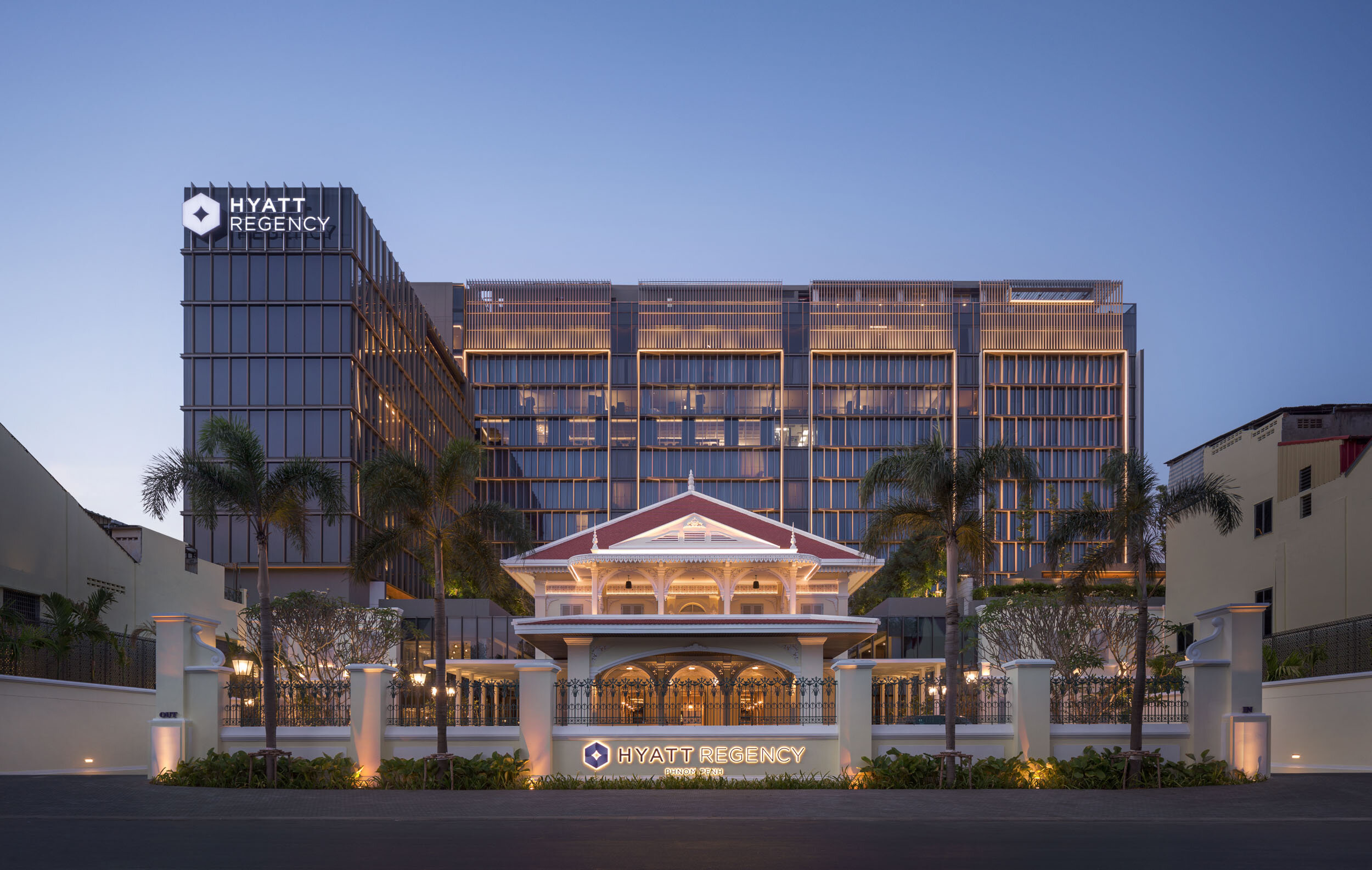 Hyatt Regency Phnom Penh
Phnom Penh
An intriguing combination of an exquisitely restored colonial house from the 1900s with the newly built 247 room modern building makes this hotel unique in Phnom Penh. Its rooms follow classic high Hyatt Regency standards and are subtly decorated with local Khmer designs, dark wood, and regional fabrics. The Market Café and restaurant has a unique courtyard feeling and the clever design offers you a sense of alfresco dining.

Why we like it
A unique design combining historical heritage building alongside modern highrise architecture
Located within short walking distance to Phnom Penh's riverside, Royal Palace and National Museum
Exquisitely appointed large rooms
Khiri Tip
Visit the rooftop bar at sunset for sweeping and breathtaking views of the city.
Value Added
Complimentary drink per person at Metropole Underground Bar (alcoholic drink)
*Valid to 30th September 2022