There's more to Sri Lanka's Trincomalee than beaches! Join us as we explore this magical Summer destination
Haircuts, Spices & Hindu Gods: Trincomalee Beyond the Beaches
During the European Summer months, the beaches on the East coast of Sri Lanka take center stage over the more famous (and crowded) South Coast. With the tidal effects from late April to October, the East coast takes over the reins of beach stays in Sri Lanka due to having wider and cleaner looking beaches and calmer ocean waters. Trincomalee arguably takes the crown of all beach destinations in the East because it boasts several nice beaches such as Uppuveli, Nilaveli and Kumpurupiddi.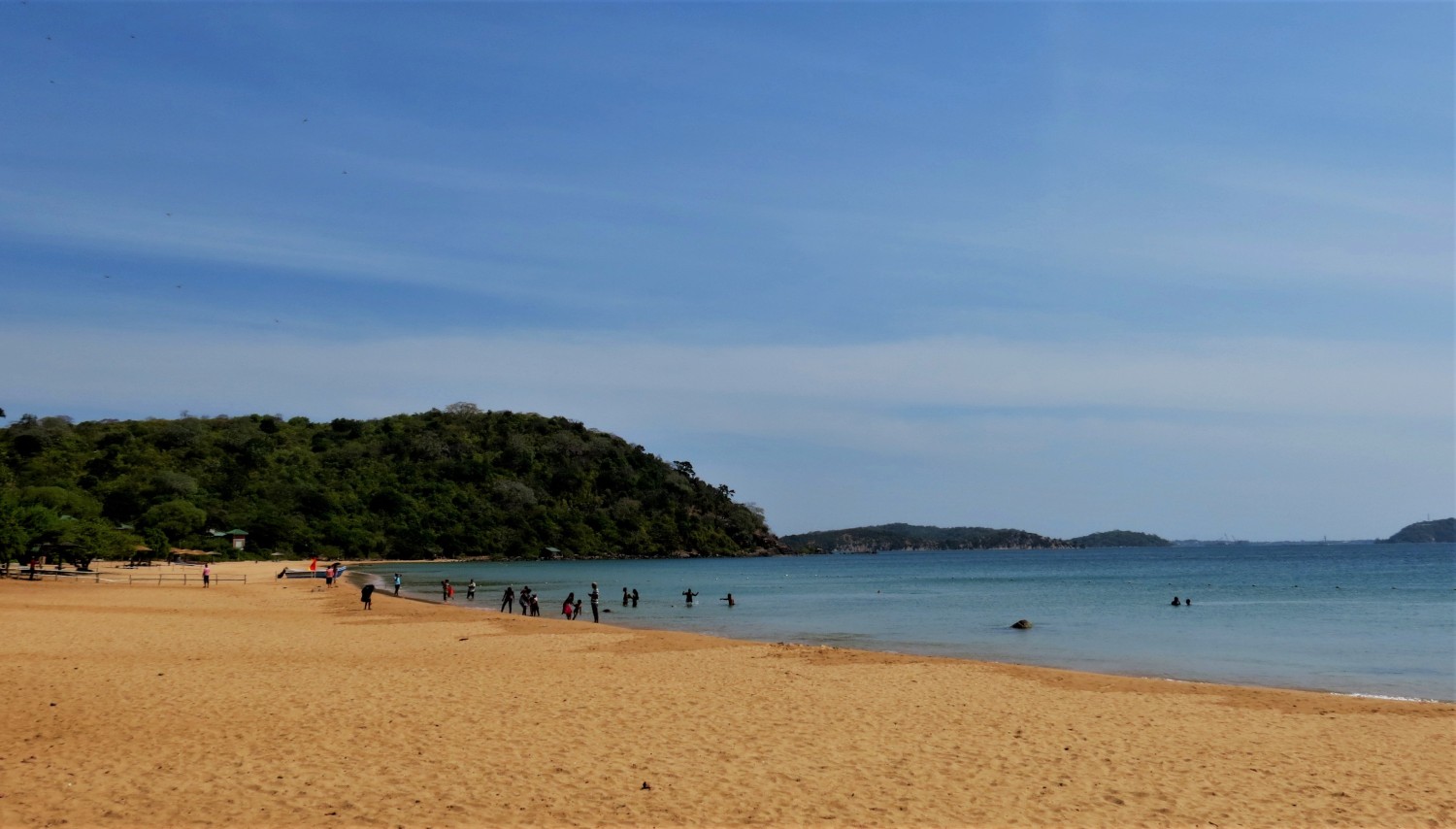 While beach stays are mostly about total relaxation, sipping your favourite cocktail while dipping in the pool as you take in the soothing views of the Indian ocean, there might be some restless souls (like the majority of our team of travel designers!) who would still want to get out of the beach resort and explore. Haircuts, Spices & Hindu Gods is one of our signature experiences designed exactly for that type of traveler. For sure this is not everyone's cup of tea and this is strictly for those who like to explore beyond the surface and experience the real life of a local in a raw and authentic setting without the rough edges smoothed off!
Now imagine walking into a hair parlour right out of a movie set of the 60's where Mr. Nadarajah, a former bodybuilder who escaped the war in Jaffna, will give you a haircut to remember. Even if you don't want someone messing with your hair, you can't leave his place without trying out the mandatory head massage with a vintage machine that works wonders.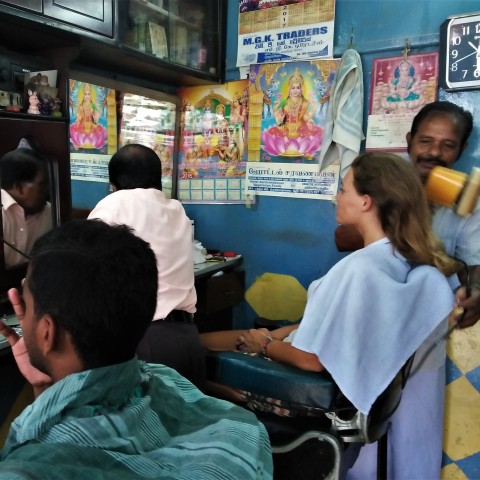 With your newly acquired looks head to Ruben's, the spice merchant next door, for a chance to buy freshly ground spices. His curry mix is famous in town and it will make you dream of Sri Lanka when you are back home. Before moving onto more spiritual matters, it's time to eat on the bustling commercial street in Trinco. There is a classic ice-cream place that has been around for generations and their fruit cup is a meal in itself – they will probably play some Bollywood music in the background for added atmosphere. We want to keep this gem a secret so please keep it to yourself!
Appetites satisfied, it is time to work on the spiritual. The Hindu temple or Kovil at Koneswaram boasts a powerful pantheon of gods and it is a revered beacon in the region by the Tamil majority. Inside the temple you can't avoid feeling the religious fervor and inherent mysticism that permeate the air. Should you want to take it a notch further your guide can ask you to make a Pooja for the gods. Before moving on have a look at Fort Frederik, the last remains of the Dutch and British fort and a reminder of Sri Lanka's colonial past.
Special Summer Promotion
For all new bookings received for June-October 2022, this Haircuts, Spices and Hindu Gods experience will be included free of charge as a value addition.
**Conditions Apply**
For more details, please feel free to contact us on sales.srilanka@khiri.com.