The 'rainy' season is a great time to visit Cambodia! Here are some ideas to make the most of the greenest time of year
Green Season - Cambodia at its Best
People often ask "when is the best time of year to visit Cambodia?", and this is not an easy question to answer. Cambodia has many seasons, but is usually described as either wet and dry – however, this is not always the case.
The months between November and March are usually the coolest and driest months to visit Cambodia – during these months the rice paddies are typically empty brown and dusty. The hottest months of the year are between April and June, when you can expect very high temperatures with some rain, which increases slowly as the months pass – usually heavy downpours in the mornings or afternoons which, though short lived, do produce a lot of water.
Between July and October, you can expect heavier rain and there are occasions where it will rain throughout the day. The rain creates a whole new season of itself that we like to call the Green Season, which runs from June to September, and it is when Cambodia is at its most visually striking. During these months the rice fields go through the most amazing spectrum of greens, from a vivacious and vivid green to an illuminous iridescent lime green before starting to turn to autumn tones just before harvesting.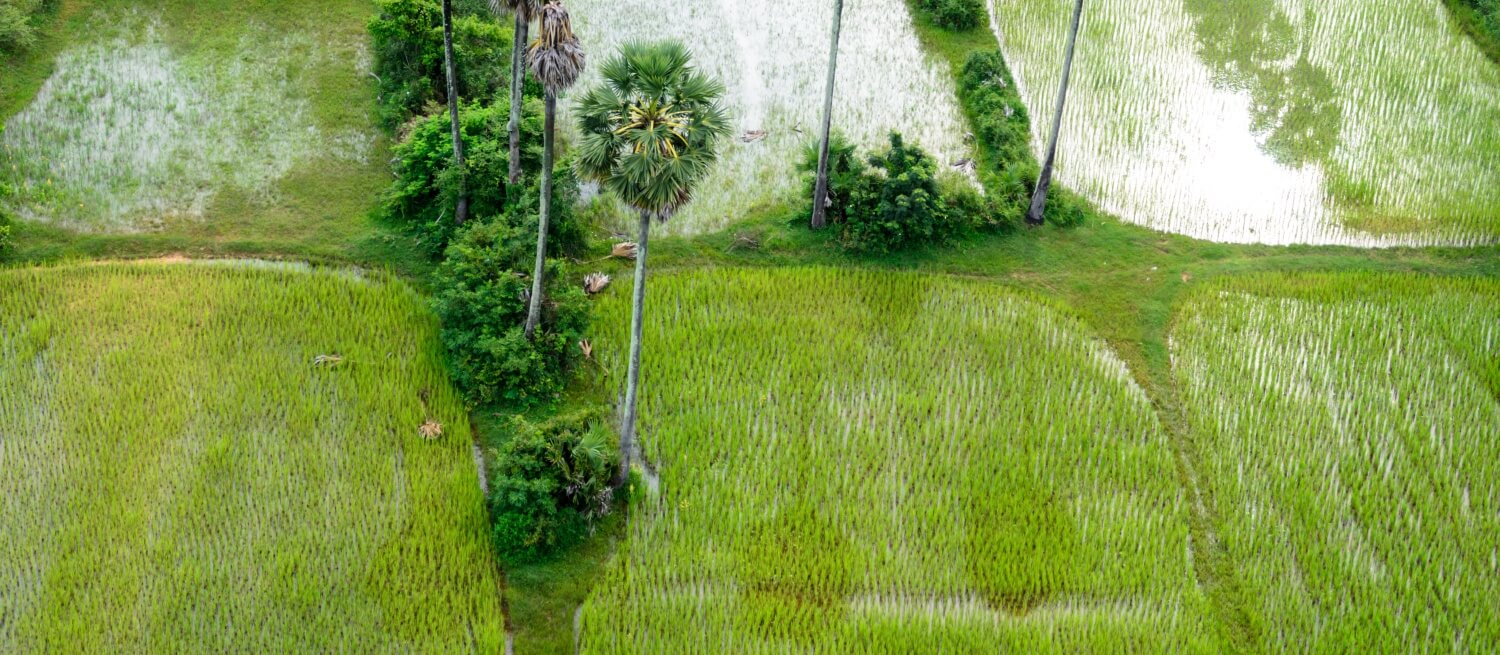 During the green season the tropical flowers are in bloom and in abundance, the two most impressive seasonal tropical flowers being the Peacock flower (Caesalpinia Pulcherrima) a fiery red and orange flower; and the Queens Flower (Lagerstroemia Speciosa) a soft and subtle purple coloured flower. The temples are surrounded by grass and leafy trees and the perennial Champa or Frangipani tree is in full bloom.
Overall it is a much brighter time of year to be traveling through the kingdom. The afternoon rains can bring a welcome refreshing relief to the humid conditions. The Green Season is also usually the quietest month in terms of visitor numbers which makes visiting the Kingdom very pleasant for those wanting to avoid crowds at the major tourist sites and attractions.
Siem Reap - Greener Than Ever
Over the past 15 months a major road project has been undertaken in Siem Reap, appropriately called the 38 Roads Project. The main streets, roads and thoroughfares of Siem Reap have been transformed, roads have been widened and sealed, drainage and sewerage systems built, paths and walkways created, riverside parks and gardens have taken bloom and most exciting of all a network of dedicated and clearly marked cycling paths has emerged.
The other great news about Siem Reap is that it is back open awaiting visitors! More of the best hotels in town have reopened their doors, as have our favourite restaurants and bars: a visit to Siem Reap is not complete without visiting Miss Wong cocktail bar – step back to 1930s Shanghai and enjoy one of the best crafted cocktails that you will ever have. For some true and authentic Khmer food you cannot go past Sugar Palm, serving the flavours of Cambodia in a great setting. A meal at Sugar Palm is not one that you will forget. The time to visit Siem Reap is now.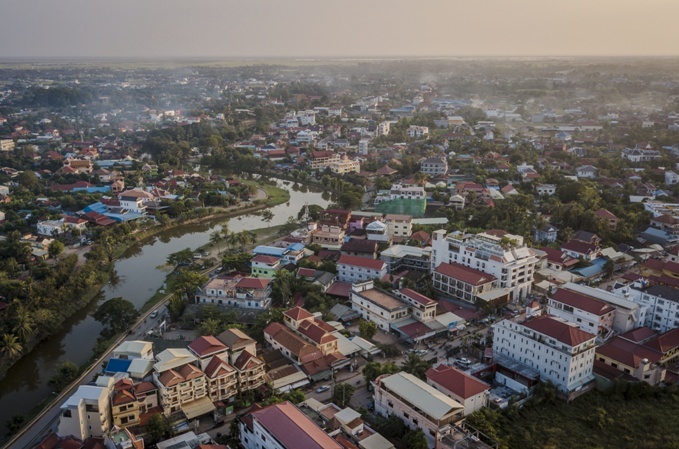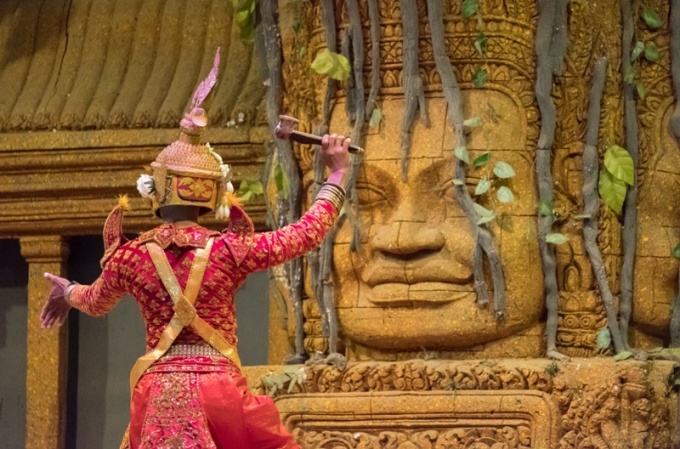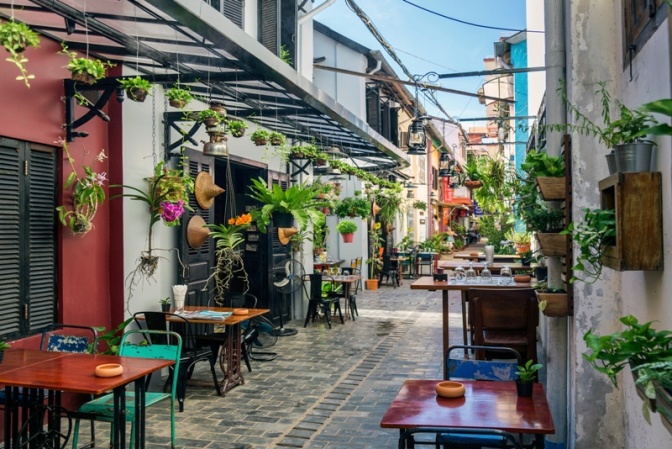 Cambodia - The Time is Now!
There has never been a better year to visit Cambodia and this Green Season will be the last chance to experience the majestic temples of Angkor without the maddening crowds. Angkor Wat is one of the most popular cultural sites in the world that usually sees large visitor numbers but right now you can experience the incredible temples as if you were the only one there! Tourists are returning and we advise you to get in early to have this once in a lifetime experience.
From temples to the exciting, bustling cosmopolitan capital of Phnom Penh, to quaint provincial cities rich in culture and colonial architecture, to tented camps in remote areas that work tirelessly to preserve and protect the wildlife, fauna and flora of Cambodia to turquoise white sand beaches on secluded islands in the Gulf of Siam.
Cambodia has so much to offer and here are a few ways to spend up to 21 days in the Kingdom of Wonder.
You need at least 3 days to experience and discover Siem Reap and the Temples of Angkor. You may wish to include a visit to an outer lying temple like Beng Mealea or the Rolous group. You may wish to simply take a day out and sit by the pool and read that holiday book you have been wanting to read. A visit to the Phare Circus one evening is a must. Add a few days to travel west to Battambang, a charming city set on the banks of the Stung Sanke river. Battambang is surrounded by lush tropical vegetation and has some fascinating mountaintop pagodas to visit.
From Siem Reap you can drive south to Kampong Thom and stay overnight at a unique homestay or at the delightful Sambor Village hotel. On the outskirts of Kampong Thom are the fascinating temples of Sambor Prei Kuk which date back to the 7th century, pre-dating Angkor Wat.
Discover the nation's bustling capital Phnom Penh. For many a day is not enough but on a full day tour you can take in the most important and significant sites;however we recommend at least 2 days in Phnom Penh. You can spend a day exploring the many markets including the iconic Central Market with its striking modern Khmer architecture. Enjoy a rooftop sunset drink at one of the many rooftop bars as the sun sets on this exciting and rapidly developing city. Add another day to Phnom Penh and take a tour to Oudom, the former capital of Cambodia, or take a bike ride around Kos Dach or Silk Island and get up close to rural life. Both these destinations are a short day trip from Phnom Penh.

Head South to the coastal cities of Kampot and Kep. Kampot has a real bohemian feel and Kep is known for having the best and freshest crab in all of Southeast Asia. From here you can head to the port of Sihanoukville where you can take a ferry or speedboat to one of the islands. The two best islands are Koh Rong and Koh Rong Samloem, which both have pristine beaches with white sands and crystal clear turquoise waters. These islands are not overrun with resorts and are one of southeast Asia's best kept secret, with accommodation to suit every budget from beach bungalows to high end luxury exclusive resorts. You could easily spend 4 nights lazing on one of the islands, reading books or just taking the time to recharge and rejuvenate your soul.
For those interested in getting off the beaten path and out into the wilderness the Cardamom tented Camp is perfect. Established in conjunction with the highly respected NGO Wildlife Alliance Cambodia, a 3-night stay here will enable you to take treks with local rangers to see firsthand the work they do and the difference they are making in preserving and protecting Cambodia's extremely vulnerable remaining wildlife.
If you venture in the direction of north eastern Cambodia you can visit Kratie and see the elusive but fascinating freshwater Irrawaddy dolphins, or head to hills of Mondulkiri and Ratanakiri where ethnic minorities still live in their unique housing and practice their traditional way of life. Cambodia is more than just the temples of Angkor, so speak with one of our travel designers today to create the perfect tailor-made itinerary.
Cambodia Green Season Offers
Khiri Exclusive Offer – Jaya House River Park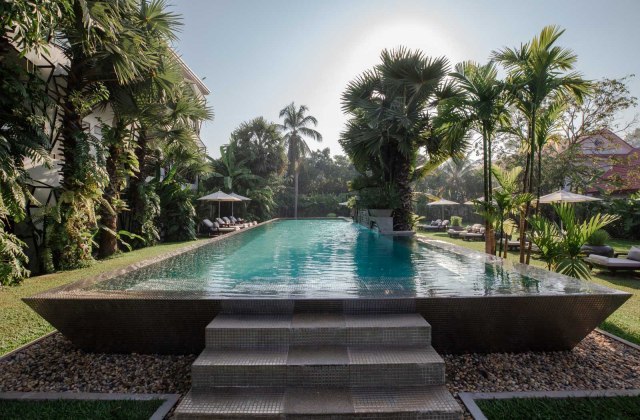 Khiri Travel Cambodia have an incredible and exclusive deal at one of Siem Reap's award winning luxury hotels, Jaya House River Park. 4 nights for only $550 including breakfast and a complimentary upgrade to a Junior Suite. This exclusive offer is only valid from 1st April 2022 through to 30th September 2022.
Shinta Mani Angkor/Bensley Collection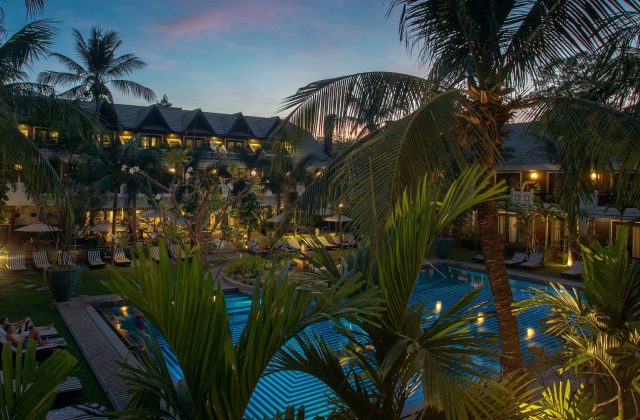 We are delighted to announce that Shinta Mani Angkor and Shinta Mani Bensley Collection are now open. The Shinta Mani Bensley Collection is a stunning collection of 10 private pool villas. Located in the heart of Siem Reap and within walking distance to the town's best shopping, bars and restaurants, you cannot miss these opening specials!
Stay Period: Now – 31 September 2022
Booking Period: Now – 31 June 2022
Bensley Pool Villa: $440 per room per night
Bensley Premium Pool Villa: $550 per room per night
Khmer new year: 13 to 18 April
Bensley Pool Villa: $495 per room per night
Bensley Premium Pool Villa: $605 per room per night
Treeline Urban Resort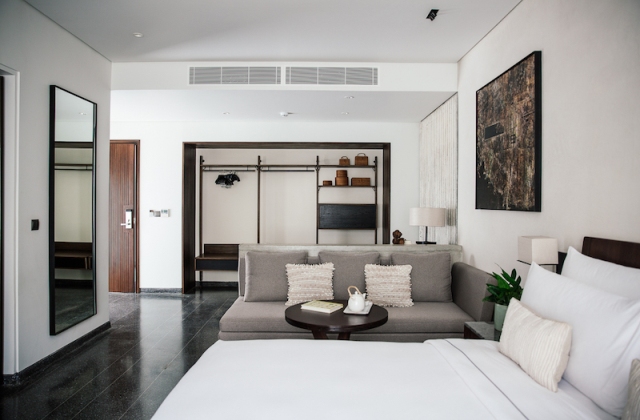 A more recent addition to the list of best stays in Siem Reap is the classy and sophisticated Treeline Urban Resort. set on the banks of the Siem Reap river in the heart of town this impressive hotel boasts a fabulous rooftop pool, and is also home to an art gallery that showcases exhibitions of work from young local Khmer artists.
Valid: April to 22 December 2022
Deluxe Urban View room: $92/room/night
Junior Suite: $138/room/night
Executive Suite: $196/room/night
Valid: 23 December 2022 – 3 January 2023
Deluxe Urban View room: $128/room/night
Junior Suite: $174/room/night
Executive Suite: $230/room/night
Battambang Resort
Battambang resort is an enchanting property set amongst lush green tropical gardens and only a short tuk-tuk ride from the heart of town. To celebrate the Green Season we have an exclusive offer of 15% off all room types.
For more information, ideas and deals for Cambodia's green season, contact our Cambodia team on sales.cambodia@khiri.com