Look beyond Bali this summer and check out the fantastic beaches of Indonesia's Nusa islands
The Nusa Islands - The Perfect Summer Getaway
The long school holidays in the summer months of June, July, August and September are a perfect time for a visit to Indonesia. Because of its geographical location, most of Indonesia's iconic destinations experience beautiful weather over the Summer months. These months are generally dry, with the coolest weather in June through August. After that the weather becomes more humid and hotter as we gear up for the wetter, greener months that generally start in October, November.
The Indonesian archipelago is made up of thousands and thousands of islands with endless kilometers of coastline and beautiful beaches. The most iconic one of course being Bali – The island of the Gods. Bali needs no further introduction. Despite being home to some amazing beaches and truly unique black volcanic sand beaches, we see Bali much more as a cultural destination with top natural sites too. That is not to say that a Bali itinerary should not include some beach time of course! We offer very interesting water-based activities such as padleboarding, mangrove kayaking, or even surfing lessons!
What is maybe less known about Bali is that in the near vicinity there are plenty of smaller islands to visit if you're looking for that real 'island feeling'.
Closest to Bali are the three Nusas: Nusa Lembongan, Nusa Ceningan and Nusa Penida. Each of these three islands has a very different character. Nusa Lembongan is currently the most popular, as it's closest to Bali and has a wide range of hotels. We recommend staying on the island rather than daytripping from Bali, to give you ample time for mangrove kayaking or cycling around the island.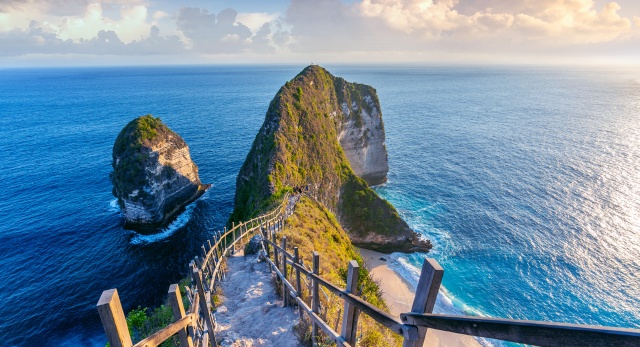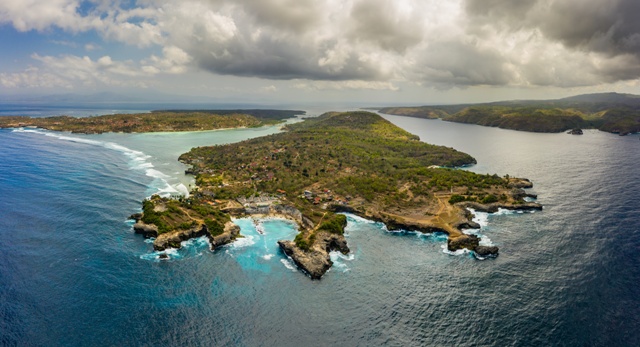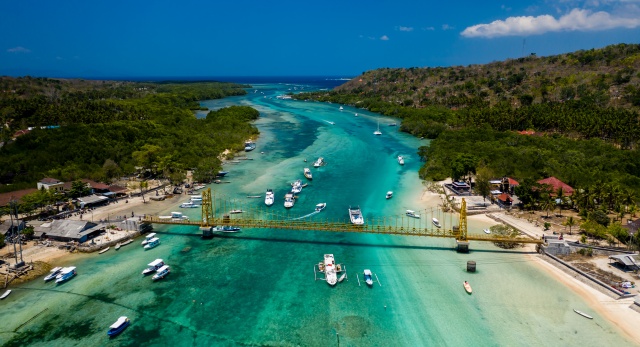 Directly adjacent to Nusa Lembongan is Nusa Ceningan, which only recently developed infrastructure for travellers. The iconic yellow bridge connecting Nusa Lembongan to Nusa Ceningan is one of the most photographed places in Bali. Once on the other side there's only scooter and bicycle travel allowed, or golf carts offered by some resorts. In the small strait between the two islands there's traditional seaweed farming, and we offer tours to learn more about this local way of life.
A little further away but definitely worth the trip is Nusa Penida. With the rise of social media this place has gained popularity over the last few years, and its iconic beaches and rough coastline sites are some of the most photographed and shared images online. Recently some quality accommodation has been developed with more in the pipeline.
Each of these islands can be reached from Bali's first real beach destination Sanur, with daily ferries taking around 1-2 hours. We recommend spending your final night in Sanur and not on any of the islands to make sure you're on time for your onward flight. All three also offer some of the world's best snorkeling and diving experiences too.
Selamat Jalan!