Over the past 25 years, the rapid increase in tourism in South East Asia has had a huge effect on the demand for elephant-related tourism across the area.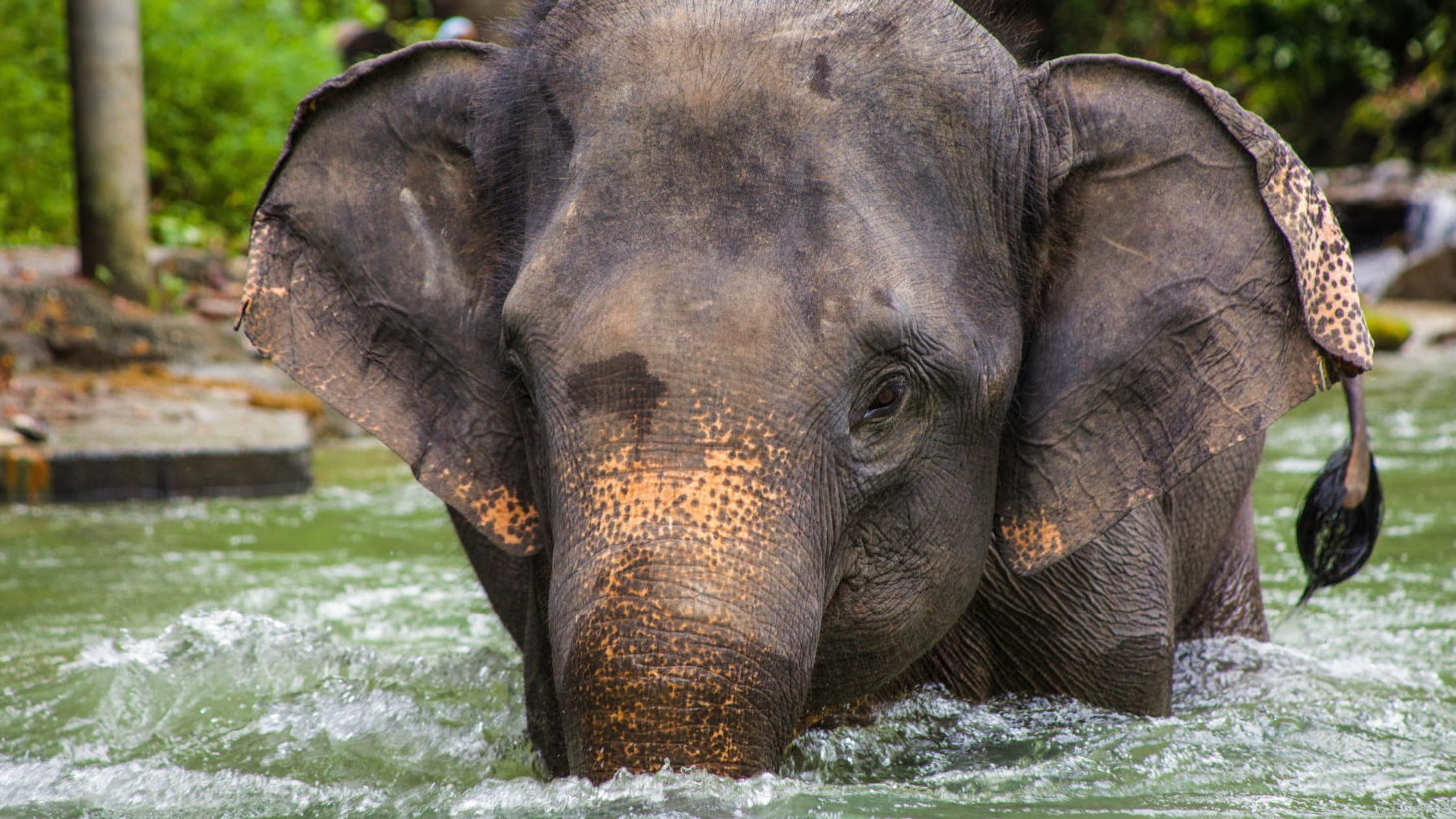 Wildlife in South East Asia
Over the past 25 years, the rapid increase in tourism in South East Asia has had a huge effect on the demand for elephant-related tourism across the area. The treatment of these captive wild elephants has become a subject of ethical concern across the region and tourism industry.
Our objective is to create solid foundations that ensure the health and welfare of captive wild animals. Also, their traditional keepers (named mahouts). And we believe that the best way of tackling this problem is by encouraging sustainable elephant experiences. Alongside, promoting responsible tourism and practices of the highest standards.
You can rest assured that all wildlife experiences at Khiri Travel comply with our in-depth wildlife policy, as we make sure that none of our products harm flora and fauna in any way. 
You can read our full statement here. 
As a result, we spoke to Nicolas Dubrocard, Co-Founder of ACES about elephants and tourism in South East Asia:
What are ACES and how have you been involved with elephants in South East Asia in the last few years?
Asian Captive Elephant Standards (ACES) is an independent, evidence-based organization that audits elephant venues throughout Southeast Asia. We follow scientific advice and guidelines to ensure all elephants receive the highest level of welfare possible. We do not accept donations or funding from anyone, specifically, so we can remain an impartial voice.
Our evaluation process covers all areas of wild elephant and camp management. For a venue to receive ACES accreditation, it must meet a stringent set of over 190 requirements. Our accreditation standards surpass all national guidelines. Therefore, international visitors can be confident that all elephants assessed by ACES are receiving the highest levels of welfare possible.
My job during the past years has been to convince camps to adopt better management practices. I have also participated in many seminars, training, workshops to help DMCs better understand the elephant-based tourism topic. Moreover, we have been meetings with National tourism Authorities to discuss the marketing strategies related to elephant-based tourism.
What are some positive examples of elephant welfare you've seen in venues across Asia?
Some positive examples include the care and wellbeing of the critically endangered Sumatran elephant. For various reasons, they cannot be released back into the wild. For instance, the Indonesian Government lacks the funds to provide care for this wildlife on a long-term basis. Camps adopt these wild elephants and they live their best lives safe and free from predation. While also hopefully being part of a captive breeding program to save these subspecies from extinction.
Other examples include some really incredible target-training techniques. This wild animal needs to be able to respond calmly in potentially stressful situations. For this reason, it's really important that veterinarians and their keepers routinely teach elephants how to receive injections, respond well to foot care, teeth care, rectal assessments, and other routine health checks.
There remains a misconception that training elephant-friendly must be done in a cruel manner. That's completely untrue, and training is essential for their own safety.
As a traveler, what do we need to look out for when visiting elephants?
It's hard to generalize, but overall, I would advise visitors not to assume that 'no hook/no riding' camps are automatically superior to camps that offer to ride or allow its' keepers to hold personal protection equipment. Elephant welfare extends well beyond these two points, but they are the most frequently used in advertising to evoke an emotional reaction from visitors.
Scientific research has shown that engaged in riding do not have higher stress levels than those that do not ride. Riding is a form of exercise and enrichment for the elephant. This is of course applicable to camps that have excellent levels of welfare.
No hook/no riding camps can be great venues, but it's important to consider if the elephants are kept adequately safe and receive enough exercise and stimulation. I think people forget that elephants need to walk around 6-8 kilometers a day! Standing in a paddock all day is not healthy. Every venue needs to be independently assessed as it's impossible for visitors to evaluate the back-of-house facilities.
What is your hope for the coming years, what kind of change would you like to see and what influence can tourism have?
I would like to see the emergence of a regional strategy and plan for responsible elephant tourism. With so many Southeast Asian nations on the brink of losing their wildlife such as elephant populations. Now is the time to ensure captive breeding pools in these countries exist to safeguard against extinction. An ad-hoc approach to elephant conservation is a gamble and these camps can really prove their worth by joining a captive breeding program.
Tourism brings enormous benefits to local communities, and elephant tourism will once again be a major tourist attraction for visitors to Southeast Asia. With this in mind, I would like to see Western groups stop trying to push a top-down approach of elephant management onto local communities.
I hope the local voice, indigenous recognition, and the cultural elements of elephant tourism are given the chance to continue. This is the basis of Responsible Travel, after all. I sincerely hope that all camps get support to lift their standards and become sustainable and responsible leaders in their field. The future can be positive and ACES intends to be part of the solution.
Nicolas Dubrocard is an international sustainability expert, specializing in standards and audits. He started his journey in 2015 when there were a lot of questions about elephant welfare in South East Asian camps. He decided to create standards to check this wildlife welfare and Mahouts' (elephant's caretakers) well-being.
The approach has always been science-based with inputs from world-famous elephant veterinarians, conservationists, camp managers. In 2019 Asian Captive Elephant Standards company was created in Thailand with two co-founders (Dr. Ingrid Suter, specialist in elephant conservation, and Peter Kulmapijit, manager of one of the biggest elephant camps in Thailand for 14 years).
You can now read our Annual Sustainability Report 2020 to find out what we did behind the scenes to be ready to build back better once travelers return.