When you talk about the Wildlife of Sri Lanka, the common name which pops up in the ordinary guidebooks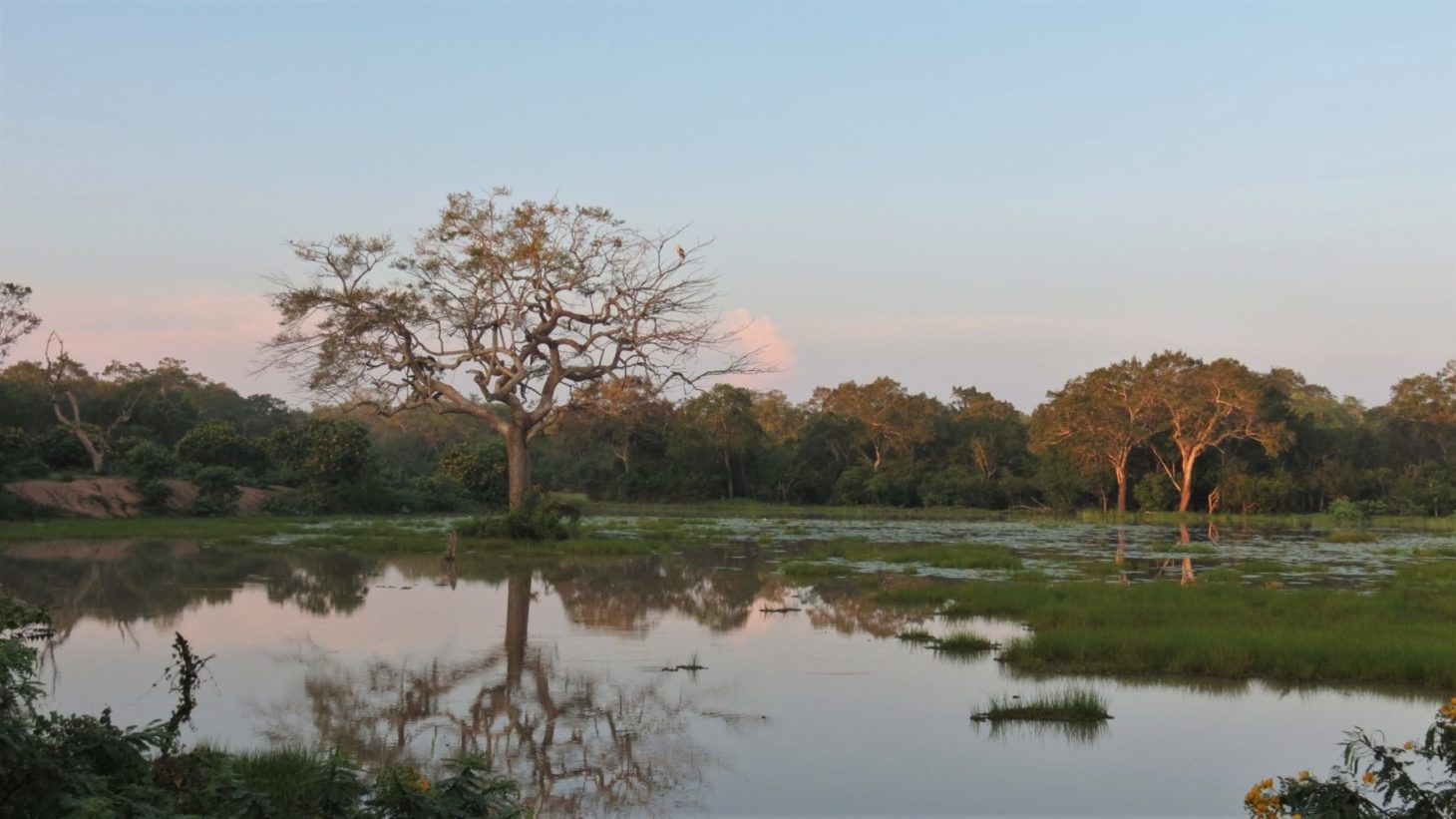 Introduction to Wilpattu National Park
When you talk about the Wildlife of Sri Lanka, the common name which pops up in the ordinary guidebooks is Yala National Park. Of course, it is simply because of its high density of leopards, making them a common sighting. Unfortunately, with fame comes overcrowding, especially with wildlife photographers who will at times flock together with fifty other jeeps just to get a perfect photo of a leopard.
While there are still some ways to avoid big crowds in Yala. For now, let's leave it aside and focus on Wilpattu, the real Wild Wild Wilpattu! If you think that a Sri Lankan safari is more than just a leopard sighting and if natural landscapes make you happy, Wilpattu National Park is the place to visit. Join Khiri Travel Sri Lanka on a wonderful safari to this fantastic national park.
Beautiful shallow natural lakes
The government declared Wilpattu a National Park in 1938, making it one of the oldest national parks. The park is in the North-Western region of the island. The areas of Wilpattu span across 1,300 km2 making it the largest national park in Sri Lanka. Even though Wilpattu National Park is located in the dry zone, the flora is very luscious most of the time.
Wilpattu derives its name from the fact that it is home to more than one hundred natural lakes which are called 'willus.' Now, you can perhaps imagine why no other national park can even come close to Wilpattu when it comes to natural beauty. Most areas of the park are covered with dense scrub forest, large trees, and grass. The western sector of the park is especially full of forested areas and heavy bushes.
Wilpattu is teeming with wildlife
Sri Lanka is known as one of the best places to visit for the greatest experiences in wildlife attractions in the world. Due to the gigantic size of the Wilpattu National Park and its fertile nature. It has become one of the finest wildlife watching locations in Sri Lanka.
Willpattu National park has more than 30 species of mammals. It is home to Sri Lankan elephants, sloth bears, spotted deer, water buffaloes, and Langurs. It is also home to the animal that attracts many tourists: the Sri Lankan leopard.
Perhaps the most elusive cat in the world, the Sri Lankan leopard reigns supreme in Sri Lanka. With no lions or tigers to threaten its position, leopards in Sri Lanka are more casual than they are anywhere in the world.
They can often be seen lying around in the treetops. They are also much bigger than leopards in Africa or India. In addition, there are countless species of birds in Wilpattu National Park. These include the Sri Lankan junglefowl, the pintail, the peafowl, and many more species.
Moreover, there are several reptile and amphibian species that live here. For instance: the mugger crocodile, the soft-shelled Turtle, the Indian rock python, and the Bengal monitor. Wilpattu is not only home to wildlife but also to many species of flora and littoral vegetation. These include salt grass and low scrub monsoon forest.
The best time to visit
If you happen to visit just after the rains around March, the landscapes will bear witness to that. The willus often attract a wide array of wildlife that fancy a sip or a dip. This occurs especially during the dry season from March to October, making it the best time to visit Wilpattu. Because of the enormous size of the park we recommend a full-day safari. Patience is the key when exploring Wilpattu so take your time and be surprised by what it offers.
Our last visit to Wilpattu was in September 2020. We purposely visited on a weekday to avoid crowds. It was therefore probably one of the best safari experiences we've ever had. Apart from us, there were only five other jeeps that had entered the park and it almost felt as if we were on our own private reserve.
Sightings experiences
Our first sighting was of a big male lone elephant who gave us a mock charge as if to say "Welcome, but remember you are in our territory!" Afterward, we saw hundreds of spotted axis deer and a few crocodiles sunbathing. We also observed a couple of sloth bears in the distance enjoying some of their favorite Palu fruits for dessert. We were also lucky to see many birds such as bee-eaters, kingfishers, Serpent Eagles, and also a rare sighting of a Brown Fish Owl staring at us from a tree.
Then came the cherry on top: we got to follow a leopard walking through the jeep track for about 10 minutes. He then decided to climb a tree nearby and stared at us, as if posing for our cameras. Just when we thought we had seen it all, he crouched and took aim from the top of the tree before jumping at a couple of axis deer that were passing by. Alas, he missed the target and had to wait longer for a proper meal. With that fitting finale, we bid goodbye to Wilpattu.
Join Khiri Travel Sri Lanka on a wildlife safari
Khiri Travel Sri Lanka offers fantastic safaris to Wilpattu National Park. The park has more wildlife and nature's gifts than any other park in Sri Lanka. Let us guide you there.
For more details and booking requests, please feel free to contact us at sales.srilanka@khiri.com or visit the Khiri Sri Lanka website.