The rainy season is the perfect time to visit the Thai province of Kanchanaburi, where waterfalls, elephants and national parks await
Wet & Wild in Thailand: Kanchanaburi in the Rainy Season
Although Summer in Thailand is probably the best time for beach lovers to experience the famous island trio of Koh Samui, Koh Tao and Koh Phangan, we would like to put the spotlight on a completely different area of the country.
Located on the border with Burma, Kanchanaburi is one of the largest provinces in the country. It is mostly infamous for the role it played during the Second World War (you will almost certainly have heard of the Death Railway and River Kwai Bridge), but what characterizes it above all is its natural beauty. The province is home of one the largest protected areas in Asia, and nearly two thirds of the 20 000km2 of the province are covered with forest (including the UNESCO-listed Thungyai Naresuan Wildlife Reserve).
The so-called rainy season is a great time to go to Kanchanaburi when the waterfalls in Erawan (spread on seven levels) and Sai Yok (Namtok Sai Yok Noi) national parks are filling up (and are at their most active in August/September) and when the greenness of the forests is as its zenith.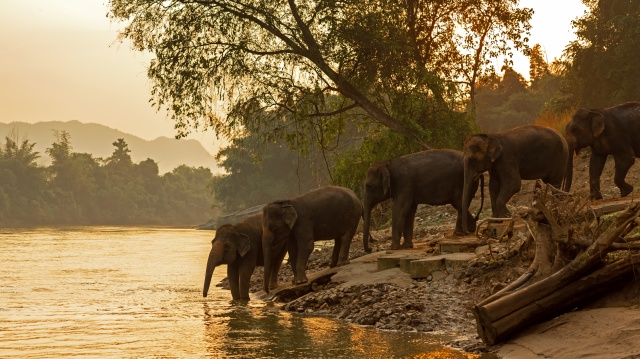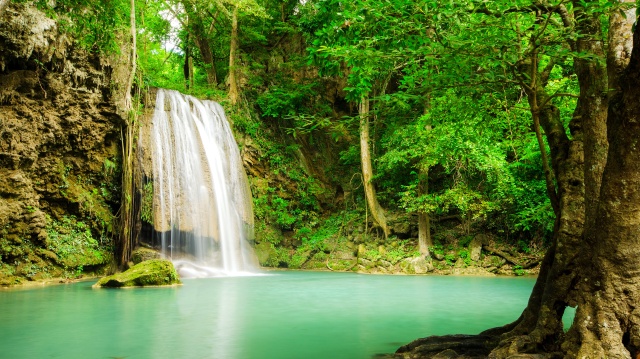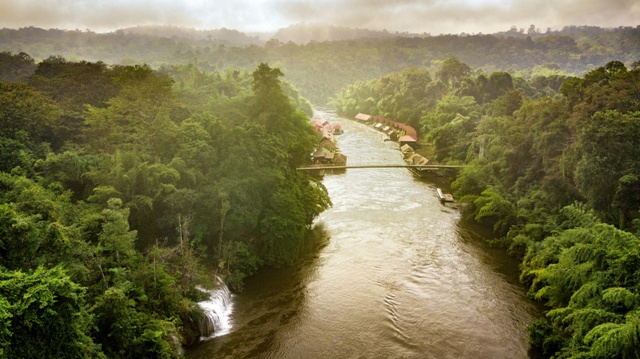 On the River Kwai you can try river swimming, paddleboarding, kayaking or bamboo rafting. Stay in one of the floating rooms at the eco-friendly Jungle Raft surrounded by green lush jungle, or choose the upscale safari-style Hintok Tented Camp, relax in one of its gorgeous natural spring pools, and learn about the fascinating history of this former prison camp.
Alternatively, you can board the RV boat, a small colonial style vessel, for a 4-day cruise, upstream or downstream, along River Kwai, lined with spectacular limestone cliffs and caves. You can also venture up north to the lesser known but equally fascinating Sangkhla district where, depending on level on waters on Khao Laem reservoir, you will be able to see the mysterious "Sunken Temple".
Last but not least, wildlife lovers should also have a look to the Giant Raintree as well as "Our Land" reserve that is working to create a corridor that allows animals in Thailand's oldest wildlife sanctuary (Salakphra) to drink from the River Kwai, and "Elephant World" which welcomes old, sick or disabled formerly captive elephants to provide them with a pleasant retirement.