Recently, Aini and our Indonesia Team embarked on an inspection journey to test our fresh slow travel encounters named "Bedulu Walk By Yayasan Widya Guna." Now, we're excited to highlight this experience.
In a recent exploration, the Khiri Travel Indonesia team, led by Aini, embarked on an insightful inspection trip to introduce their new "Bedulu Walk By Yayasan Widya Guna" slow travel experiences. In August newsletter, the spotlight shines on this remarkable journey.
The journey commenced in the picturesque Ubud, with the participation of the dedicated Khiri Travel sales team. The day's adventure commenced at a traditional Balinese house in Bedulu village. Here, participants delved into the heart of Balinese heritage and culture, immersing themselves in the significance of the unique house structure. Balinese architecture is steeped in reverence for their Hindu beliefs, family values, and practical living necessities. A focal point is the Family Temple, symbolizing their connection with divine entities and ancestors, prominently situated in the kaja-kangin corner facing east towards the sacred Gunung Agung.
The path then meandered through verdant rice paddies, where the vivid landscapes provided a captivating backdrop as local farmers diligently nurtured their fields. Observing the labor-intensive journey of rice cultivation, from planting to harvest, unveiled insights into the nuances of Balinese agricultural traditions. The ancient Subak irrigation system sustains the rice fields, with networks of canals, bamboo conduits, and small dams ensuring optimal water distribution. Many rice fields are adorned with small temples dedicated to Subak deities, safeguarding water resources and fostering prosperous yields.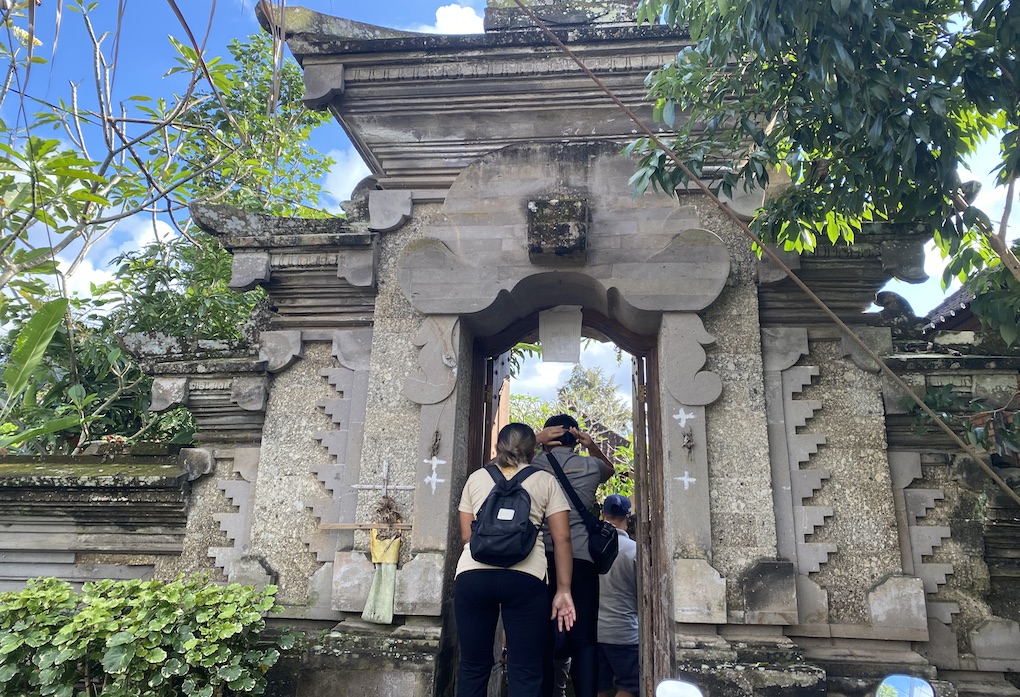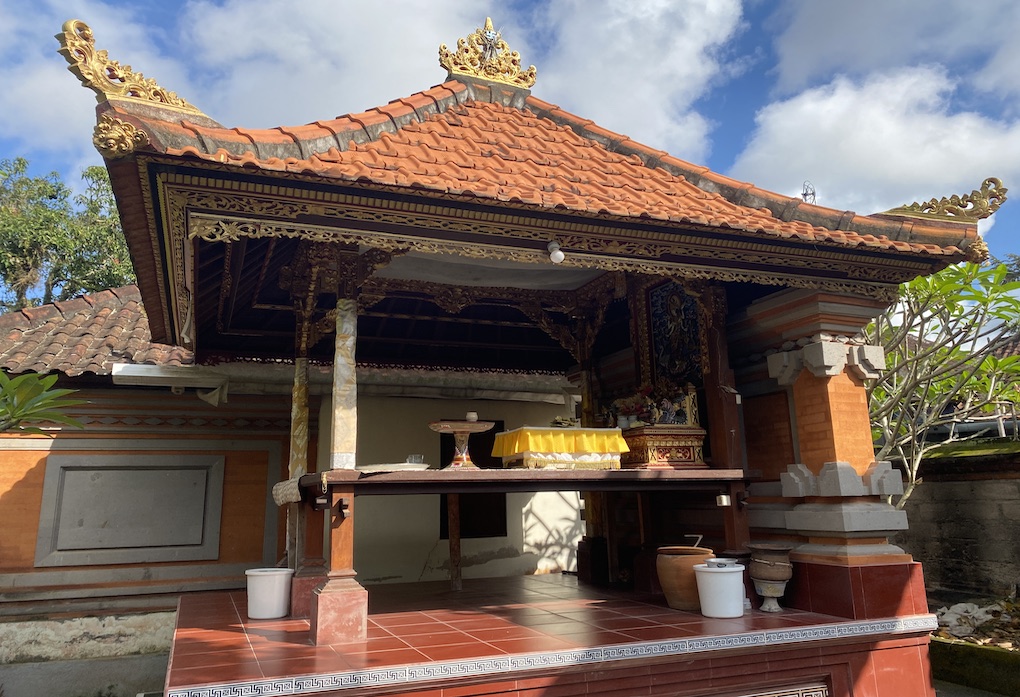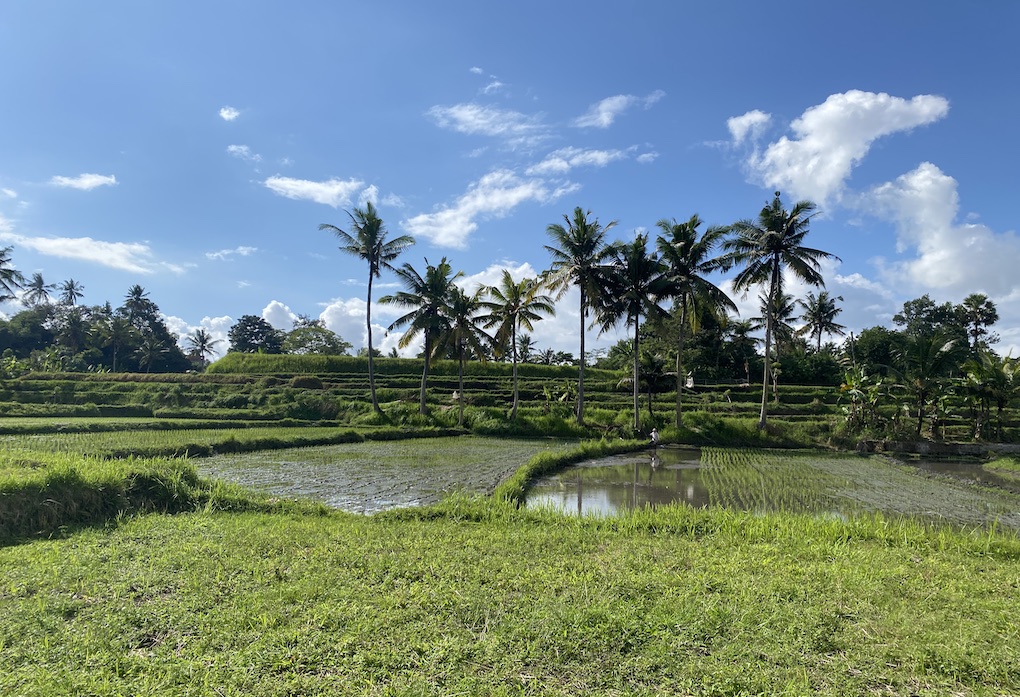 Continuing the voyage, Yeh Pulu Temple awaited exploration. This temple boasts a series of intricately carved rock formations believed to originate from the 14th or 15th century. These carvings intertwine artistic finesse with cultural narratives, depicting scenes from Balinese mythology and epics like the Ramayana and Mahabharata. Beyond mythological depictions, everyday life in ancient Bali comes alive through carvings portraying hunting, farming, and dance activities.
A brief stroll from the temple brings adventurers to an organic farm, a proud asset of Yayasan Widya Guna. This farm unveils a spectrum of herbs and vegetables, aligning with the foundation's mission to provide fresh produce for the well-being of their students. The journey's culmination spotlights Widya Guna Foundation, a haven for teaching and supporting children with diverse disabilities. In Bali, some believe that children with special needs suffer due to their past lives, leading to their exclusion from the community. Yayasan Widya Guna emerges as a beacon of change, challenging this perception and empowering these remarkable children. Their specialized program nurtures independence and life skills, assisting children with autism, Down syndrome, and physical disabilities. The team's visit showed the foundation's unwavering dedication to transforming these young lives positively.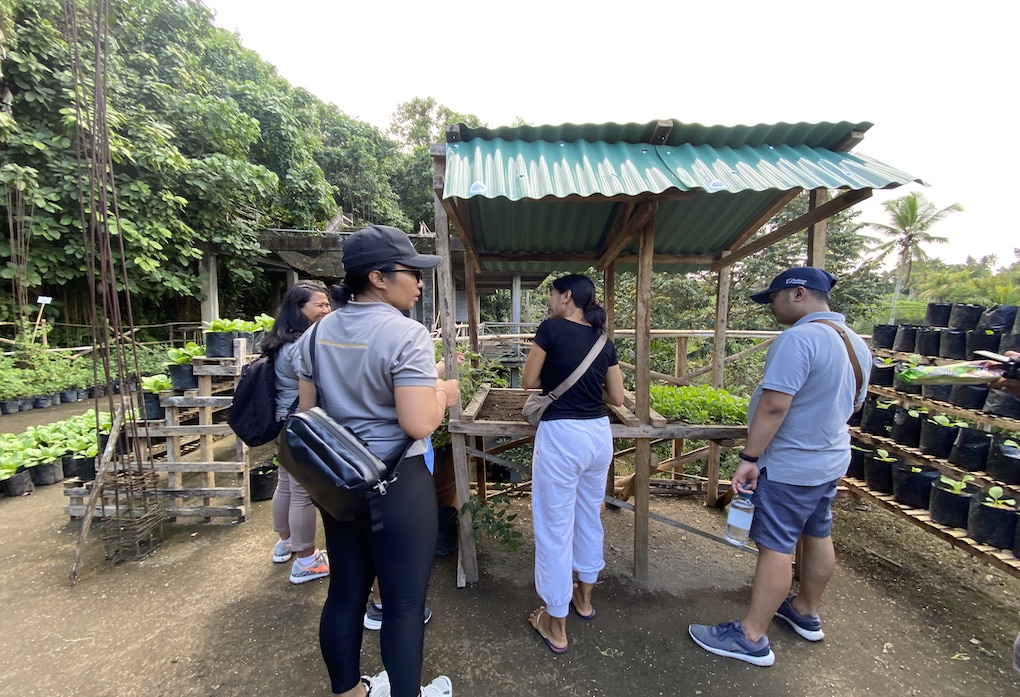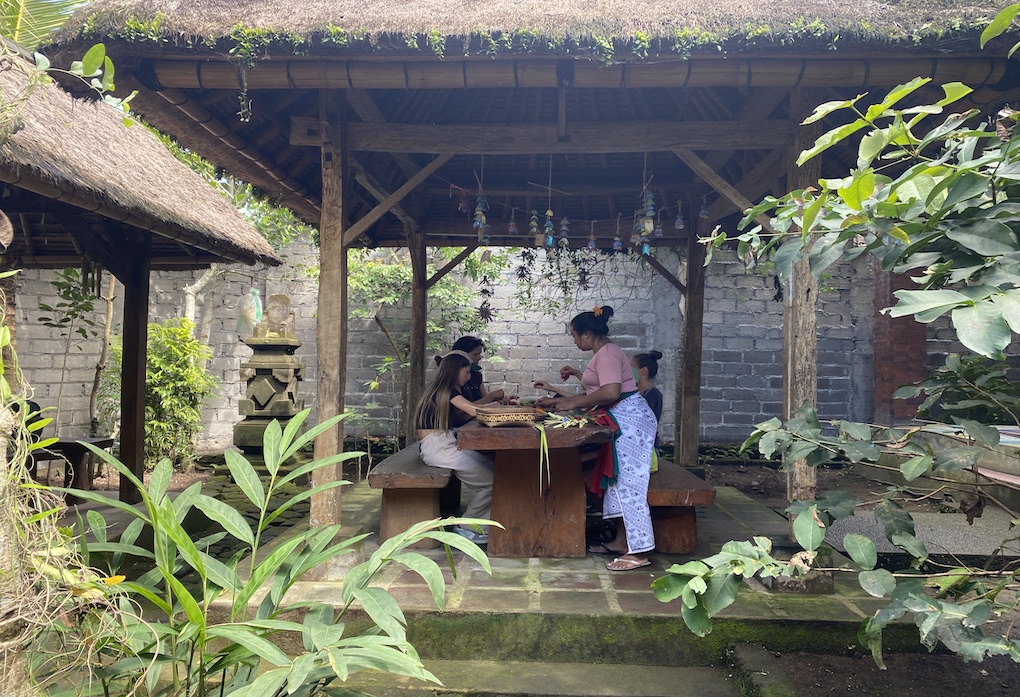 The odyssey concludes with a heartening meal at the foundation's restaurant, where special needs teenagers take pride in showcasing their talents. Participants' presence is instrumental in shaping a positive future for these young individuals, reinforcing the values of empathy and inclusivity. By experiencing these immersive activities, participants contribute to meaningful change while gaining deeper insights into the cultural fabric of Bali.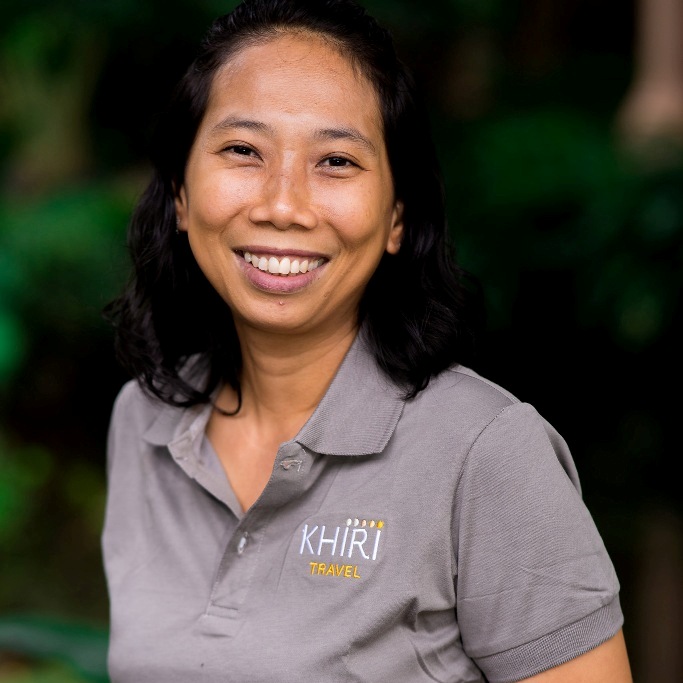 Aini originally comes from a small island in the eastern part of Indonesia called Sumbawa. A proud mum with 2 sons, Dylan and Keano, she has been working for Sunda Trails since 2006 before Khiri Travel took over the company in 2014. Aini has worked in every department of the company, establishing the team over the years, creating a family working environment. She loves to connect her clients with the local people, allowing them to experience the true warmth of the locals.