We meet the man behind one of Southeast Asia's best-known arts initiatives
Located in the vibrant city of Siem Reap, Cambodia, Phare Circus is a captivating cultural experience that combines acrobatics, theater, music, and storytelling in a truly unique and exhilarating way.
Phare, meaning "brightness" in Khmer, not only showcases the incredible talent of Cambodian performers but also plays a significant role in supporting the local community. Established in 2013, this social enterprise was born out of the renowned Phare Ponleu Selpak Association, a non-profit organization that uses art as a means of transforming the lives of disadvantaged youth. As you enter the colourful big top, you will be transported into a world of imagination and artistry. The talented performers, trained at Phare's own circus school, showcase their skills through awe-inspiring acrobatics, graceful dance moves, and incredible feats of strength. Each performance tells a unique story, often drawing inspiration from Cambodian folklore, history, and daily life.
Beyond the spectacular entertainment, Phare Circus also plays a vital role in preserving Cambodian culture and empowering young artists. By attending a show, you contribute to the sustainable development of the local community, supporting education, arts training, and providing employment opportunities.
Khiri has been a supporter of Phare for many years now, and to celebrate our long relationship – along with the launch of a new backstage experience for our guests – we had a chat to Phare's Director of Sales & Marketing Craig Dodge to find out more about this amazing initiative…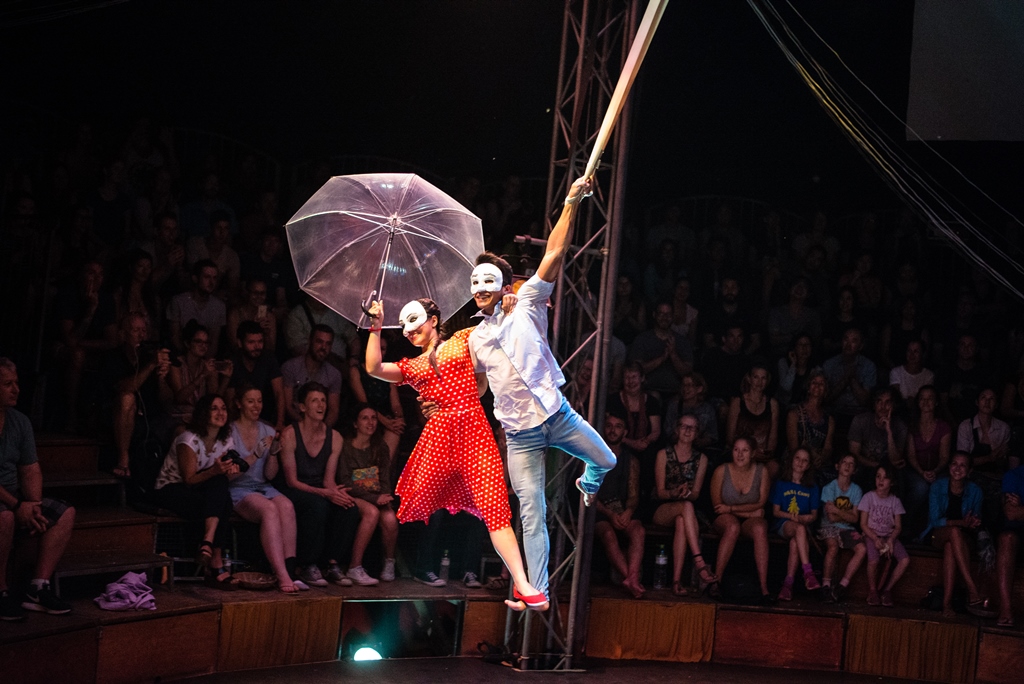 Phare Ponleu Selpak has come a long way from humble beginnings in Battambang to a permanent circus tent and facility in Siem Reap. Can you please give us a brief overview of its history?
The seeds for Phare were planted in a Thai refugee camp for those escaping the Khmer Rouge in 1986. A French humanitarian named Veronique Decrop used drawing classes to help the youth in the camp get through the trauma. When the camps closed down, many former refugees ended up in Battambang because it was the closest city to the Thai border. Veronique Decrop gathered 9 of the former refugees to take what they learned in art therapy in the refugee camp to help their community heal. Phare Ponleu Selpak Association was officially formed in 1994. It started with drawing, but gradually added other arts: music, dance, drama, circus, graphics design and animation.
Art therapy was the principal mission of the school, but some of the students worked very hard and developed great talent. The challenge became how to make it worth their effort with an economic future. That gave birth to Phare, The Cambodian Circus in 2013 with 2 missions: good jobs for the school's graduates and generate revenue to fund the school. Phare Circus has nightly shows in the big top in Siem Reap and entertains at private performances throughout Cambodia and overseas.
Phare Circus has become the top thing to do in Siem Reap, after Angkor temples. We provide approximately 100 full and part-time jobs for artists, technicians, costume, maintenance, customer service and administration. By 2019, the circus was fully self-sufficient and funded 60% of the school's annual budget. The pandemic hit both very hard, but we're optimistic about the recovery.
In addition to the circus, we also have Phare Creative Studio of graphics design and animation, providing jobs to graduates of Phare Ponleu Selpak's visual and applied arts school.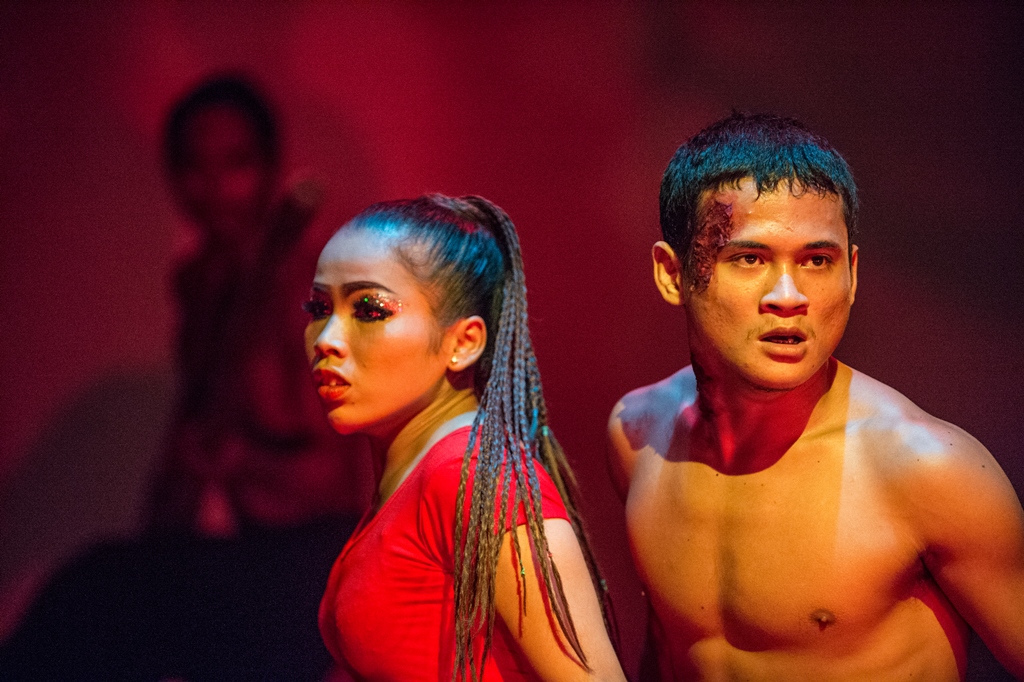 To date how many students have passed through Phare?

I asked Osman Khawaja, the school's Executive Director, and he said "Hahaha, I always ask that and never can get an answer." Record keeping was probably lax in the early days. He added that there are generally 800 – 1000 students enrolled each year, but that doesn't mean they graduate, but just access the programs.
Phare is more than just about the performing arts and the incredible circus shows that are performed. As it encapsulates the visual arts as well. How are students selected to be part of Phare?
The school is open to the community. There is no "selection" process. Students are welcome to come and go as they wish and explore any of the arts that interest them, including more than one. There are casual and formal tracks for those who want to pursue a full course to graduation.
The shows are often based on poignant issues of Cambodia's past, present and future. How do the stories for the shows evolve, and do the students have an influence on the topics and subjects the performances are based around?
Initially, story creation started at the school as a collaboration between the students and their teachers. The stories are based on their own life experiences, drawing also from recent Cambodian history, folklore and modern society.  It could take many years for it to fully develop. Then when the students graduate and if they want to perform professionally, they present their show to us in Siem Reap. So far all have been accepted. Recently, there has been more creations by the professional artists with a variety of inspirations and support from international artists.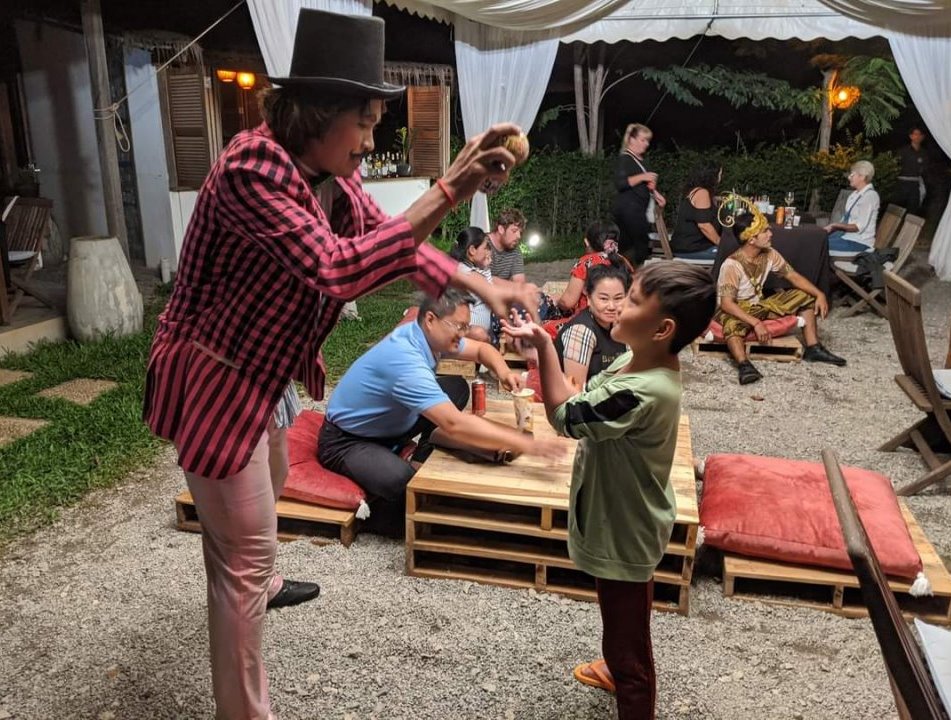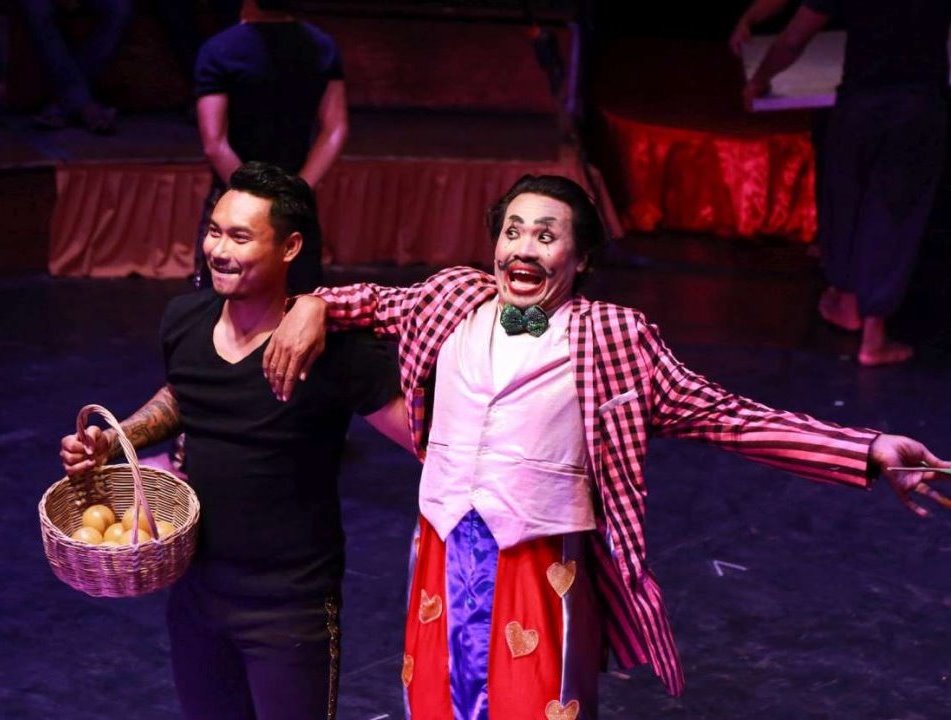 Apart from touching the lives and families of the students how else does Phare have an impact on the community?

Phare Ponleu Selpak non-profit school is very engaged in the local community with arts events, social and food security support and many other programs. The school has brought together many other arts organizations in Battambang for city-wide art festivals, which are important in re-establishing Battambang's identity as the art and culture hub of Cambodia and to eventually be recognized as a UNESCO creative city. Phare Circus in Siem Reap engages in community improvement events like city-wide cleanup and tree planting. We welcome local schools, NGOs and others to see our performances who otherwise wouldn't be able to afford it, usually in low season when we have seats available. 
At Khiri Travel we are super excited about the private pre-show backstage tour. Can you give us an insider's view on this?

Who doesn't want back-stage passes to live performances, right? As travelers seek more engaging, immersive, and meaningful experiences, "Phare Insider" is the perfect match. Guests are introduced to the work areas of the artists, technicians, and costume design. They learn more about the history of the school and the project in Siem Reap and how it impacts lives. Guests get a sneak peek in the stage entrance of the iconic circus big top. At the end of the back-stage tour, guests will have an opportunity to ask questions over cold drinks in Phare Café. It will become clear that Phare is so much more than a show. 
Guests enjoy an exceptional evening of food, drink and entertainment, with the added benefit of knowing they're helping sustain good jobs in the arts and funding free artistic and academic education. 
In 2005, John Black found his passion for the world of travel and hospitality through his work as a tour leader. He moved to Cambodia in 2008, with more than 16 years of experience in the industry, John leads Khiri Cambodia and Laos with affection and understanding of the local cultures. As an inquisitive cook and a cuisine enthusiast, John loves to eat at the local street food vendors and visit local markets for the freshest ingredients available.