Explore the most mouth-watering fine dining experiences in Cambodia with Khiri
In recent years the Cambodia culinary scene has exploded with innovation and flavor. A new generation of Cambodian youth are taking the taste of Cambodia to a new and elevated level.
Kimsan Pol and Kimsan Sok
Two young and inspiring women, Kimsan Pol and Kimsan Sok have risen to the top of culinary world in Cambodia, an industry that is typically dominated by men. Affectionately known as the Kimsan twins as they share the same name are pioneering a new category for authentic modern Khmer cuisine. Kimsan Pol is a graduate of Paul Dubrule and Kimsan Sok is a graduate of Salabai, two of Cambodia's best and highly regarded hospitality schools. They have a profound passion and appreciation for the traditional ingredients, unique flavours and cooking methods used in Cambodian cuisine. Their passion for cooking has taken them all over the world and they have trained with some well-known and established Michelin 3 star chefs. Thanks to chefs like the Kimsan Pol and Kimsan Sok Cambodia is making its mark on the world culinary map and they are providing a source of inspiration and aspirations for other young Cambodian's to embark on a career in the culinary world.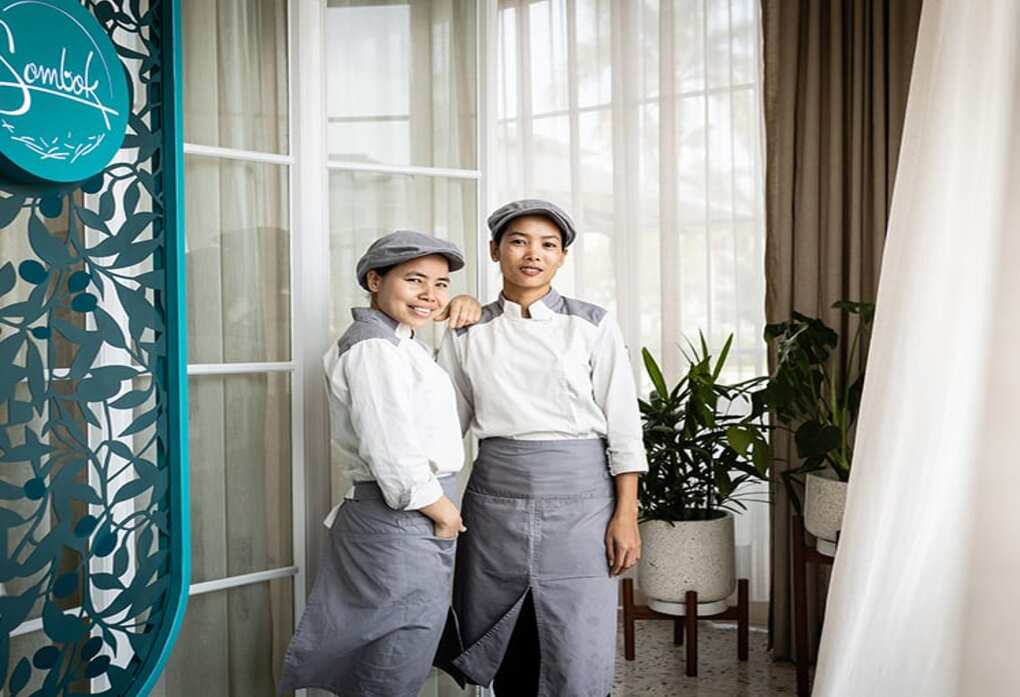 Modern Khmer Cuisine
Cambodian cuisine has always been unique with the main source of protein being an array of fresh water fish from the mighty Tonle Sap lake. The freshwater river fish is fermented into a paste called prahok which is used extensively as the base flavor or accompaniment to many dishes or even used as dip for fresh crisp raw vegetables. Khmer curries have a distinct yet very subtle flavor and rice is served with every meal. The most traditional of all Cambodian curries is a dish called Fish Amok, which is fish steamed in banana leaf using a coconut milk curry. Modern Khmer cuisine builds on these traditional flavours with non-traditional flavor combinations and presentations.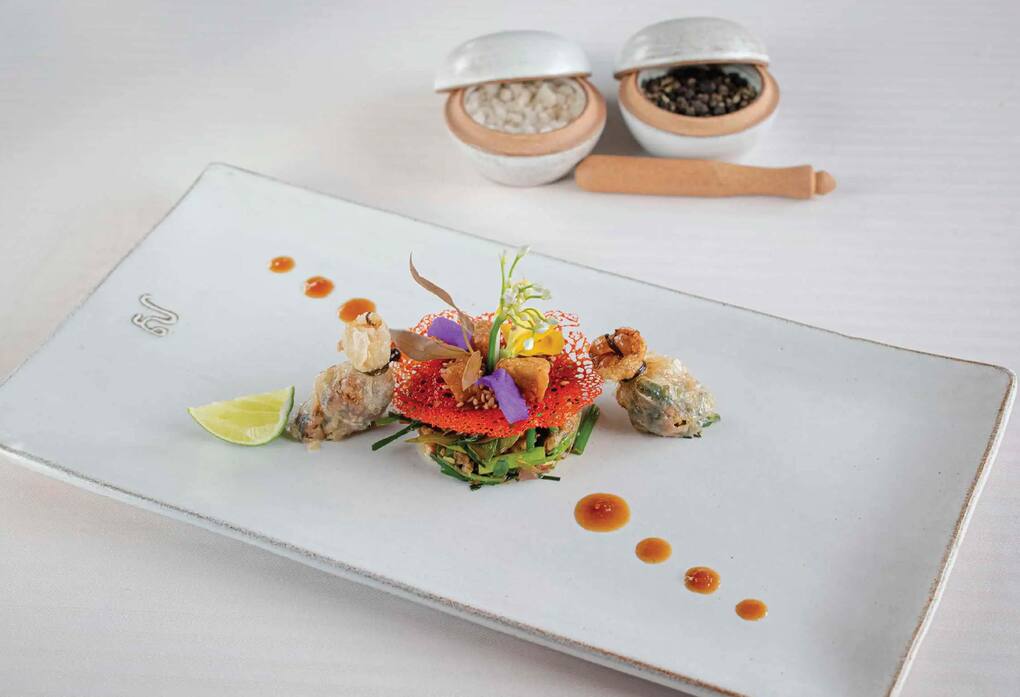 Fine Dining Experience
Following on from their first restaurant in Siem Reap called 'Embassy' the Kimsan twins have now embarked a new fine dining experience in the capital Phnom Penh called 'Sombok'. Sombok exemplifies authentic modern Khmer fine dining with dishes that highlight fresh locally grown and seasonal ingredients alongside some of the finest imported international ingredients like Petrossian caviar with visually stunning presentations that are a feast for the eyes alone. Sombok has brought dishes that you would normally only find in countryside home cooking to a word class level, giving their guests an unexpected culinary experience like no other. An example of such is a dish known as Teuk Kroueng which comprises of pounded fermented and grilled river fish and served as a dipping sauce with fresh seasonal vegetables. The Sombok take on this traditional dish has more palatable and sweet flavoursome tones than the traditional pungent version. Another traditional dish that the Kimsan twins have taken to new heights is samlor korko, a traditional dish that uses seven kinds of vegetables cooked in a black chicken broth, at Sombok the samlor korko is served on a bed of roasted rice and green curry paste and topped with pan fried foie gras. The Kimsan twins have of course recreated an amok curry, their dish is called Amok Bangkang and they use a Mekong river freshwater lobster with a light yellow coconut curry.  Cambodian desserts are usually very simple with just a plate of fresh tropical fruits being served but like everything at Sombok desserts take on a whole new adventure. The signature cake is flavoured with pandan leaf and fresh coconut served with a raspberry coulis and the clever chocolate sphere is made with a locally made chocolate called Wat Chocolate and served with a pumpkin custard, sticky rice and passion fruit caramel ice cream.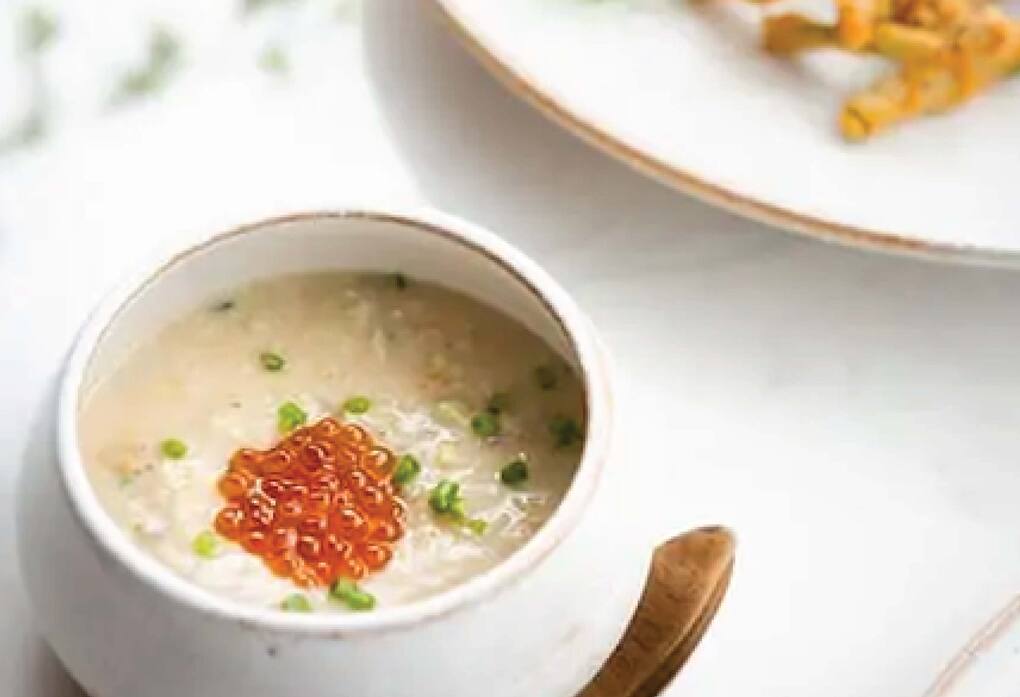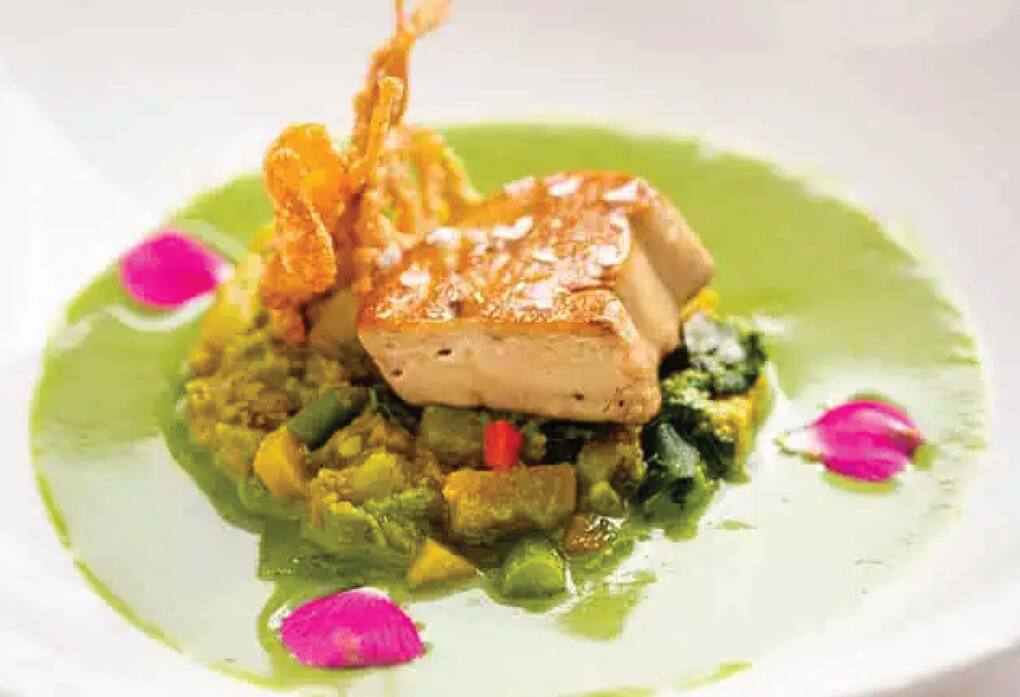 Sombok is the Khmer word for the nest and is a fitting name for a restaurant the proudly boasts an all-woman team. The restaurant's interior has been designed and directed by a young Khmer architect, Kimseng Ouk with the restaurant centre piece a striking and dramatic sculpture by local artist Sothea Thang. Located on Phnom Penh's famous riverside boulevard, Sombok is an absolute must for those wanting to try the tastes and flavours of authentic modern Khmer cuisine in a fine dining setting.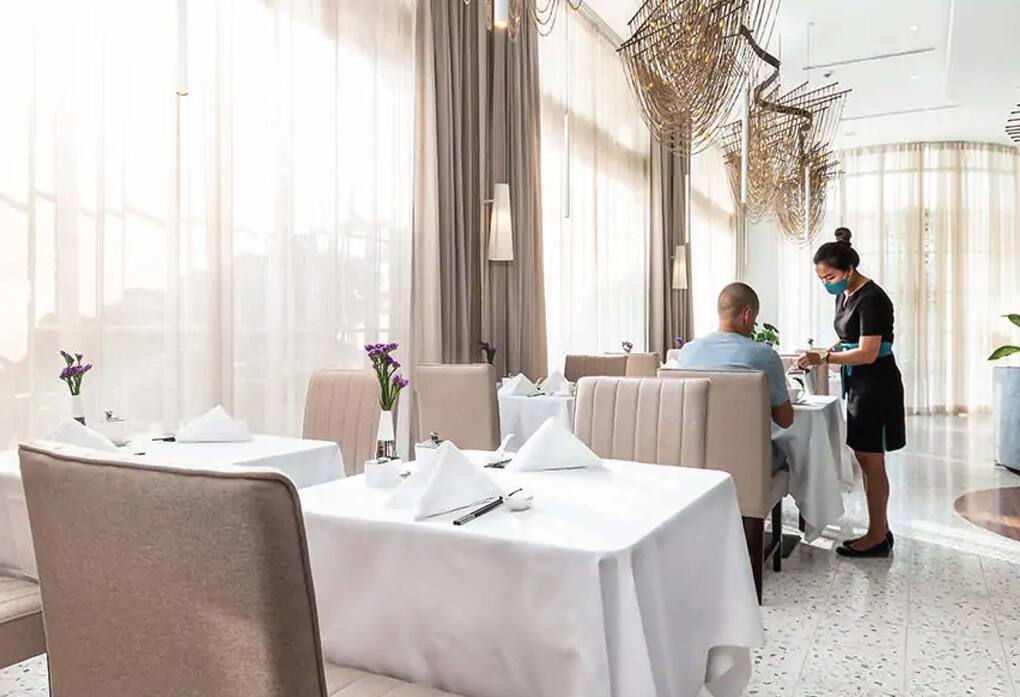 In 2005, John Black found his passion for the world of travel and hospitality through his work as a tour leader. He moved to Cambodia in 2008, with more than 16 years of experience in the industry, John leads Khiri Cambodia and Laos with affection and understanding of the local cultures. As an inquisitive cook and a cuisine enthusiast, John loves to eat at the local street food vendors and visit local markets for the freshest ingredients available.