Join Khiri in experiencing Animal Welfare Day in Phuket and supporting local conservation efforts
As a traveler who is conscious of the impact of tourism on the environment and animals, I recently spent a week in Phuket with my family. As always, I made it a priority to seek out experiences that were both educational and responsible, particularly for my children. Although the island is known for its white sand beaches and crystal-clear waters, I also wanted to highlight the lesser-known aspects of Phuket and shed light on what is happening behind the scenes.
Phuket Elephant Sanctuary
Our first stop was the Phuket Elephant Sanctuary, which I had heard so much about since its opening in 2016. To be honest, I was initially skeptical and unconsciously delayed our visit as I was worried about what we might see there. However, a friend who works at the World Animal Protection organization convinced me to go, and I was pleasantly surprised.
The 12-hectare sanctuary is located adjacent to the Khao Phra Thaeo National Park and serves as a retirement home for elephants that have had long and often abusive careers in the logging and tourism industries. The sanctuary offers two-hour, half-day, full-day, and weekly programs. The 500-meter-long "Canopy Walkway" (which is constantly being expanded) allows visitors to observe the elephants without disturbing their daily routines and also provides shade for the elephants.
Unlike some other centers, the sanctuary does not allow visitors to bathe with the elephants. Although elephants love to swim and cool off in the water, they prefer to do so alone or with other elephants. When we visited, the sanctuary was about to welcome its 26th elephant, and the guides were very enthusiastic about the new arrival.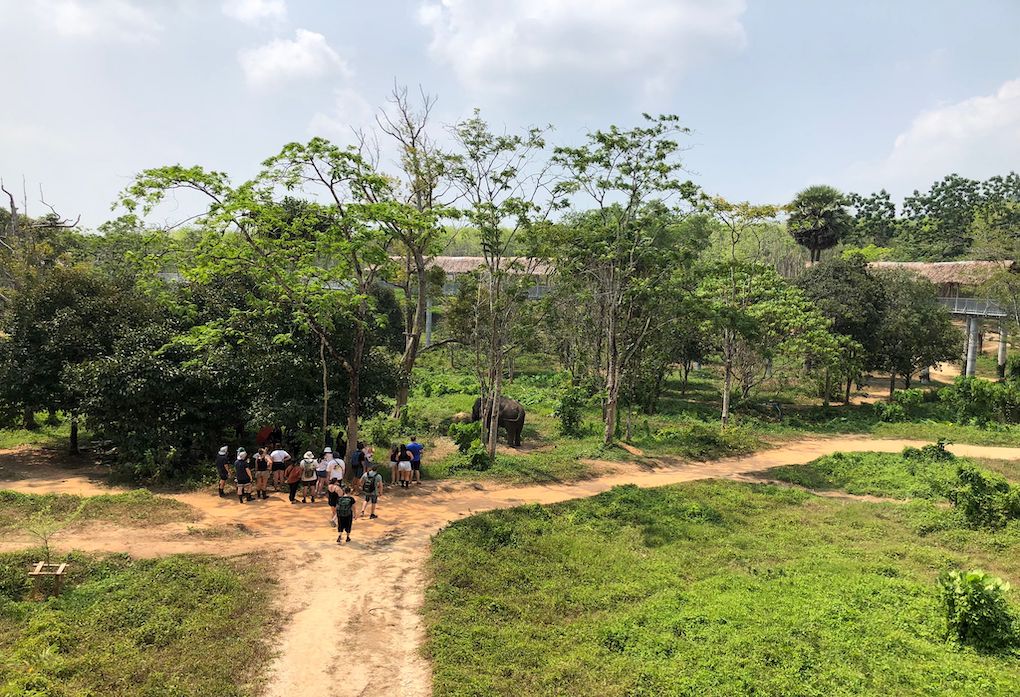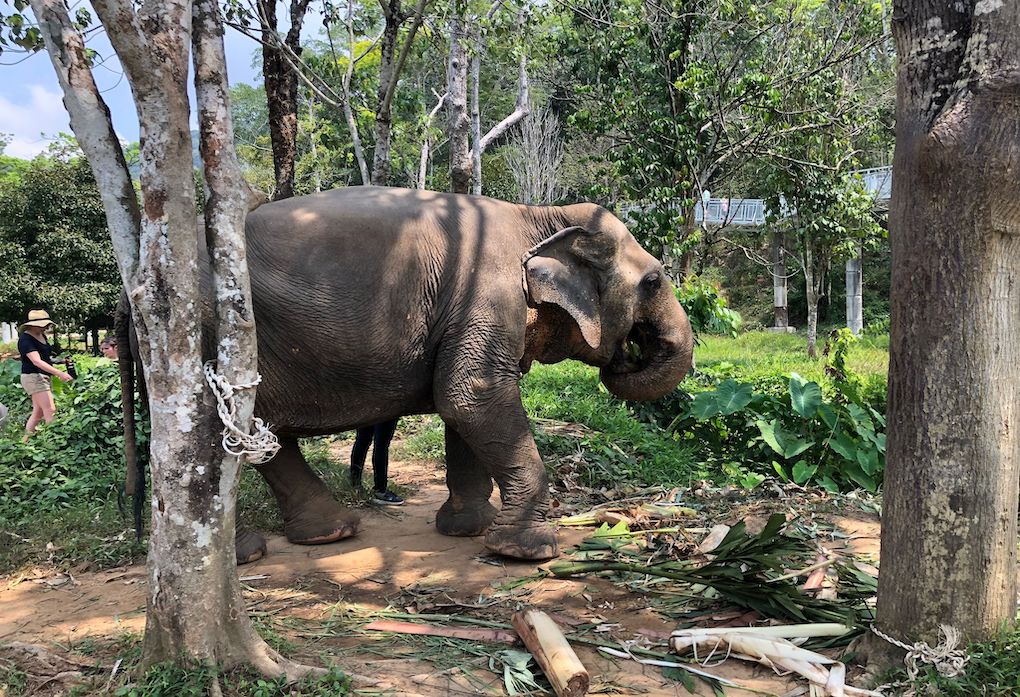 Soi Dog Foundation
Our second stop was the Soi Dog Foundation, located in the north of the island about a 30-minute drive from the Phuket Elephant Sanctuary. The foundation's mission is simple: to improve the welfare of dogs and cats in Asia, resulting in better lives for both the animals and humans, to create a society without homeless animals, and to ultimately end animal cruelty.
The foundation was established in 2003 when there were around 70,000 strays roaming the island, and the numbers were growing alarmingly due to a lack of neuter programs to control the population. The foundation's work involves spaying and neutering to prevent unwanted puppies and kittens from being born into lives of suffering. They also organize rabies vaccination campaigns in rural areas of Thailand, provide medical treatment and shelter for stray dogs, fight the dog meat trade, and even organize international rescues with local partners (such as in Ukraine).
Visitors are welcome to visit the foundation twice daily (in the morning and early afternoon, and it's closed during weekends), and the visit typically lasts around an hour. Visitors can also participate in volunteer programs or make donations (one generous donor financed the construction of a pool for the dogs!).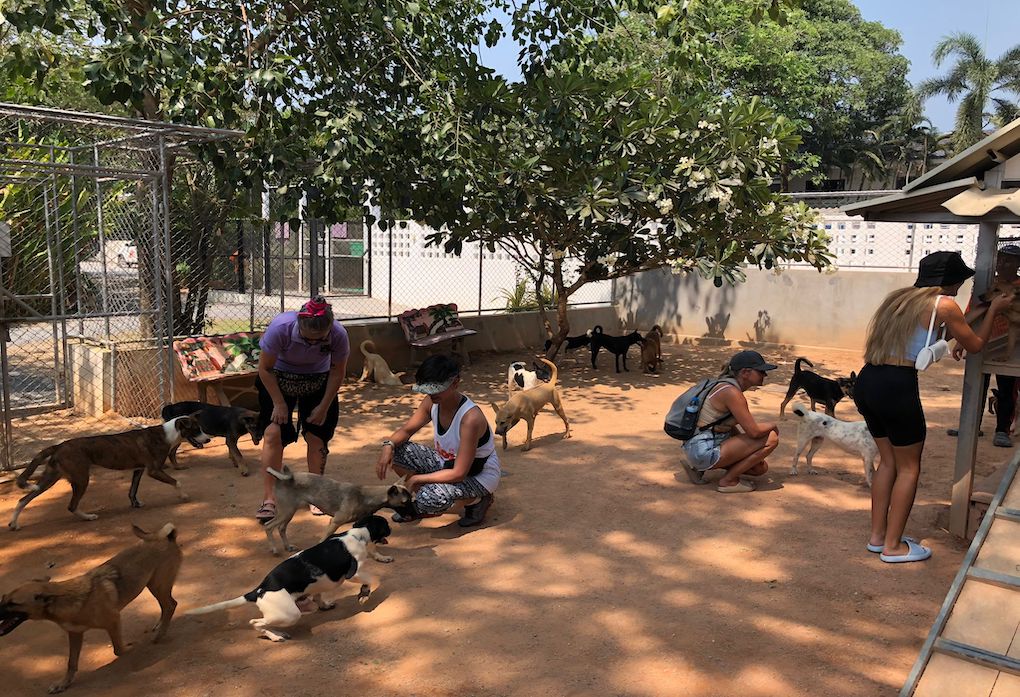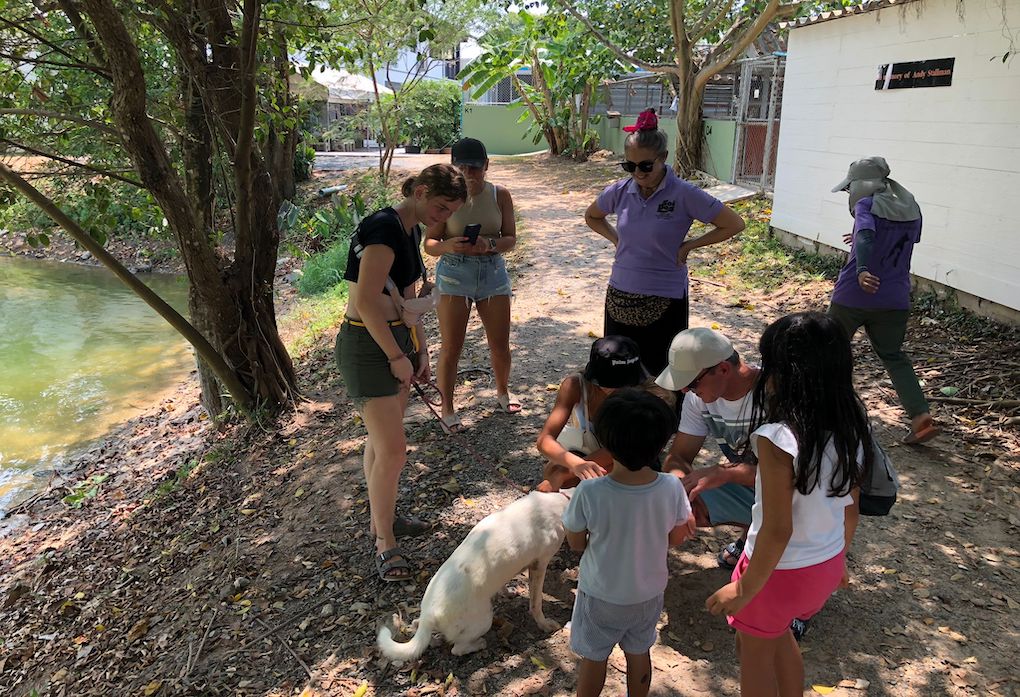 Gibbon Rehabilitation Project (GRP)
Our last stop was the Gibbon Rehabilitation Project (GRP), which has been helping illegally captive gibbons (due to irresponsible tourist activities and the pet trade) regain their freedoms for nearly 30 years by reintroducing them to areas where they once lived (gibbons were poached to extinction around 40 years ago).
The rescue of a gibbon and its reintroduction into the wild is a complex process that varies depending on the history of each gibbon and costs over 30,000 USD (as GRP works without public funding). Visiting the center helps to repopulate the last remaining tropical forest on the island and protect the gibbons. Visitors can see gibbons in spacious cages in the forest where they learn how to exercise and swing from tree to tree in preparation for their return to their natural environment. The process can take years.
The center's main missions and objectives include rescuing and rehabilitating gibbons, providing them with medical check-ups, placing them under quarantine, pairing them with other gibbons, and acclimatizing them for release. The center also conducts follow-up activities to monitor the released gibbons' progress.
Visitors can choose to have a quick one-hour visit or a two-hour session where they can prepare food for gibbons. Educational hikes in the jungle are also available, and the center can tailor activities based on visitors' preferences. Additionally, guests can participate in the center's volunteer programs (with a minimum of two days), make donations, or sponsor a gibbon.
Located in the Khao Phra Thaeo National Park, visitors can easily combine their visit to the center with a trip to the Phuket Elephant Sanctuary. It is recommended to visit in the morning when the gibbons are most active and vocal.
These visits are not only for nature lovers; they also contribute to restoring the island's natural environment and supporting the travel industry in a positive and regenerative way. This, in turn, can create sustainable income for local communities.
The center offers a three-visit program over two days, but it can also be customized to fit visitors' schedules if they have limited time.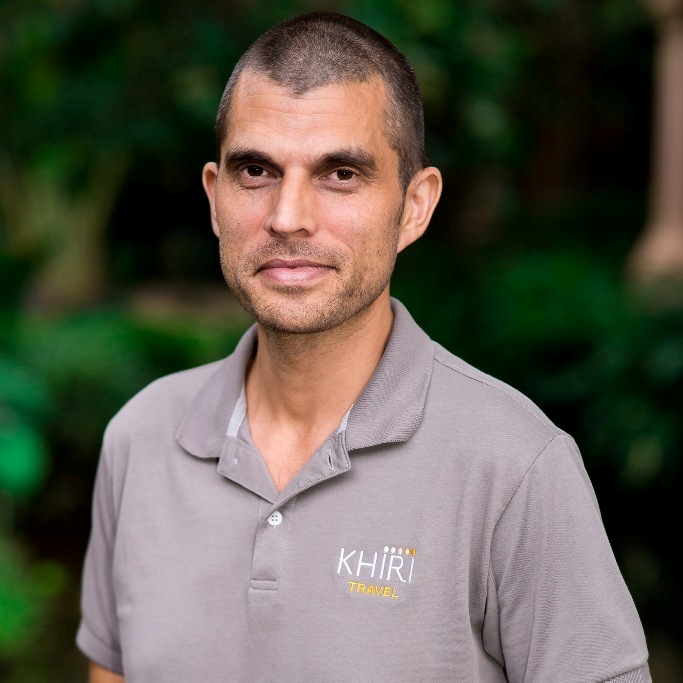 Julien traveled for the first time in Asia in 1996 and knew immediately that the continent would play an important role in his life! After his graduation in Chinese language and culture and a year in Taiwan, he started to work for a tour operator in Paris specializing in tailor made trips to Asia as a travel consultant, product manager and tour leader. He moved to Asia in 2012 and has lived in three different countries (China, Thailand and Vietnam) since then. He moved back to Thailand with his family in 2022 and joined Khiri. Travel and music are Julien's two main passions.