Three of our favourite, most beautiful Buddhist temples in Sri Lanka
Explore Sri Lankan Buddhism At These Three Stunning Temples
Sri Lanka is a deeply religious country. As you travel around you will come across Buddhist temples every few kilometres, as well as the occasional Hindu temple (particularly in largely Tamil areas to in the north and east) and, more rarely, mosques.
Sri Lanka is over 70% Buddhist (12.6% Hindu, 9.7% Muslim, 7.4% Christian) and so Buddhist temples are by far the most common, and on my recent visit I took in several temples, from simple village shrines to some of the country's most revered and spectacular Buddhist sites. Here are our favourite Sri Lankan Buddhist temples!
Dambulla Cave Temple
Located almost slap bang in the centre of Sri Lanka, Dambulla Cave Temple is one of the country's most sacred sites and also one of its most popular tourist attractions. Located on a 160m rock overlooking the surrounding countryside, the cave temple has a fascinating history – it is believed to date from the 1st century BC, before which archaeologists have determined the caves were inhabited by prehistoric Sri Lankans, making this a truly historic site.
The temple consists of five caves containing over 150 Buddha statues. Whilst visitors to Thailand, Cambodia or Laos will no doubt have seen cave temples before, what really makes Dambulla special is the wall and ceiling paintings depicting episodes from the Buddha's life – the paintings date from the 18th century and are truly extraordinary, covering over 2000m2 of space and carefully restored and preserved during the UNESCO World Heritage process from 1982-96.
The temple complex is a bit of a climb so your guests will need to wear decent shoes (and watch out for those monkeys trying to steal snacks!); once at the top, shoes need to be removed and the ground can be baking hot during daylight hours so socks are a necessity.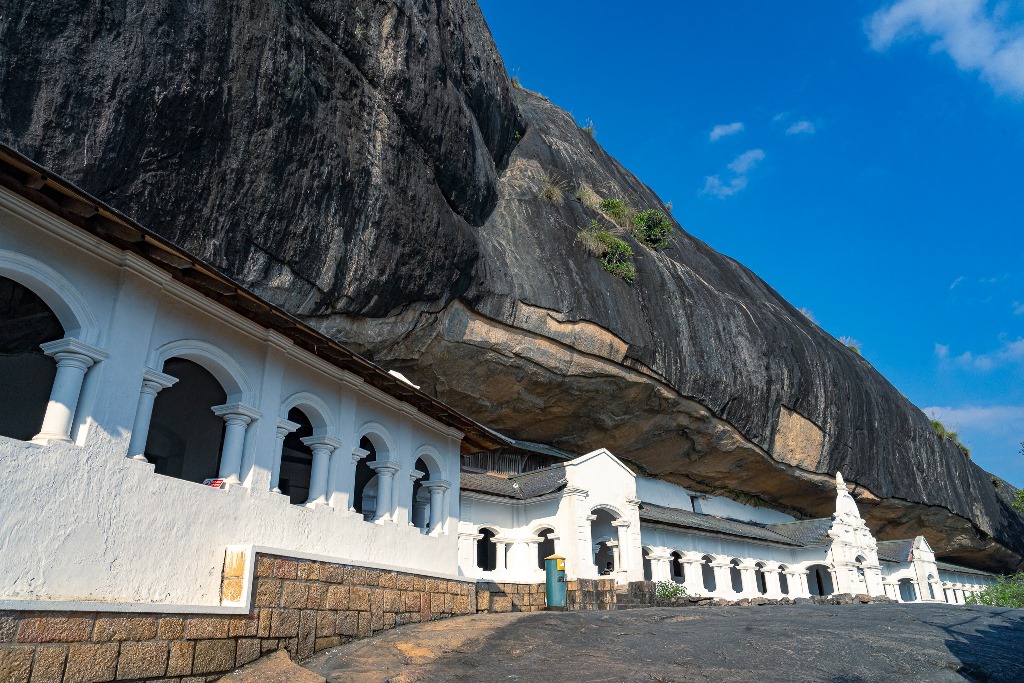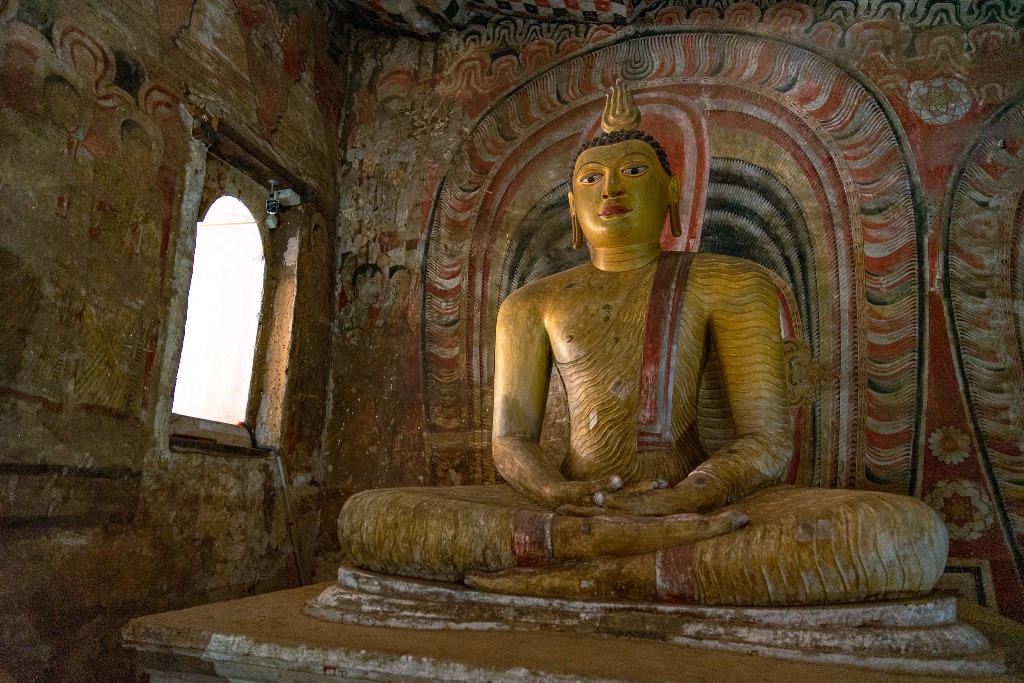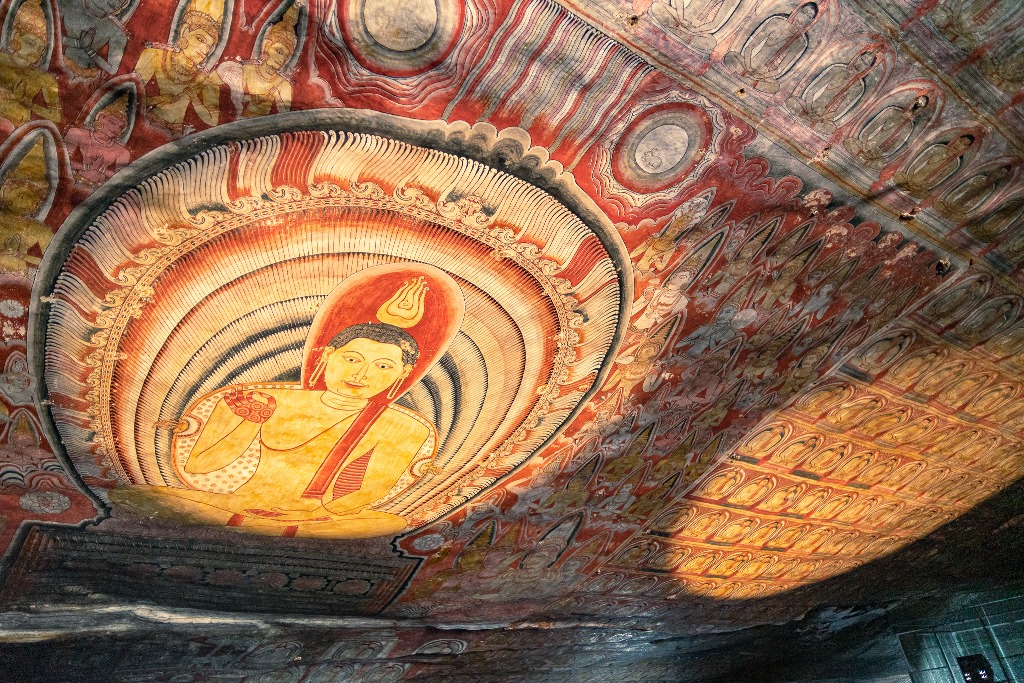 The Temple of the Tooth
Another UNESCO World Heritage site, Kandy's Temple of the Tooth is Sri Lanka's most sacred site and of great historical importance – it was believed that whoever controlled the tooth relic (a tooth taken from Buddha's funeral ashes) ruled the country, and it was once fought over by rival Sri Lankan kingdoms.
Apart from a brief hiatus under Portuguese rule, the tooth itself has been in Kandy since the late 16th century, and has been housed in the Temple since the late 18th century.
The Temple enjoys a beautiful lakeside location and is popular with worshippers and tourists alike, though security is tight after the temple was a victim of terrorist bombings in 1989 and 1998. The room containing the tooth itself (which is kept in a golden casket) only opens during the twice daily puja (offering) ceremonies which, with their drummers, meditating monks, incense and general chaos are well worth attending!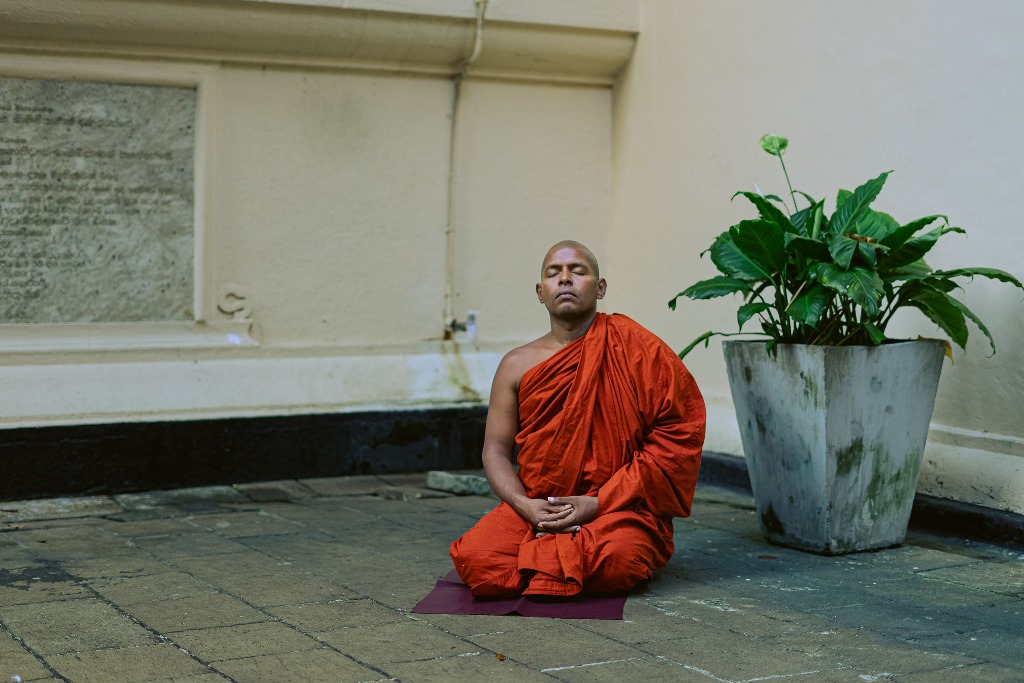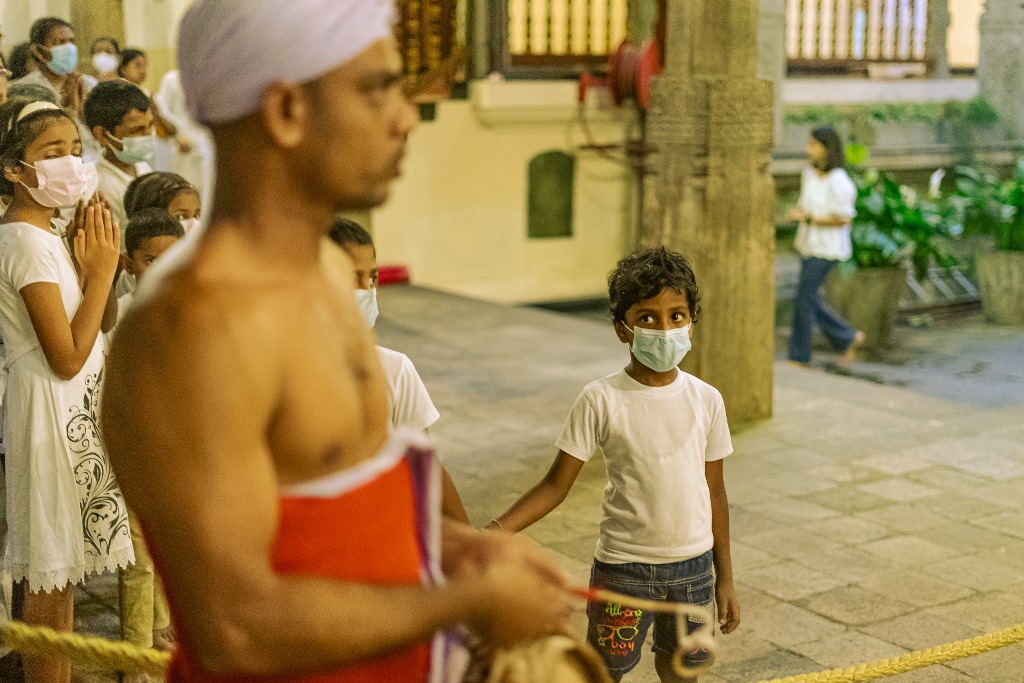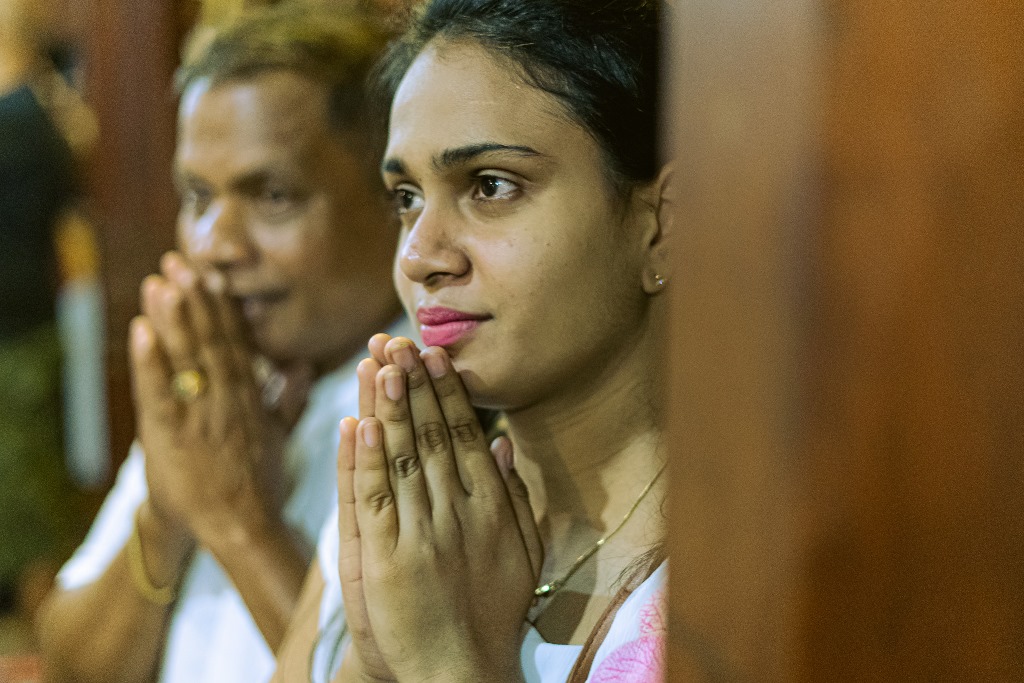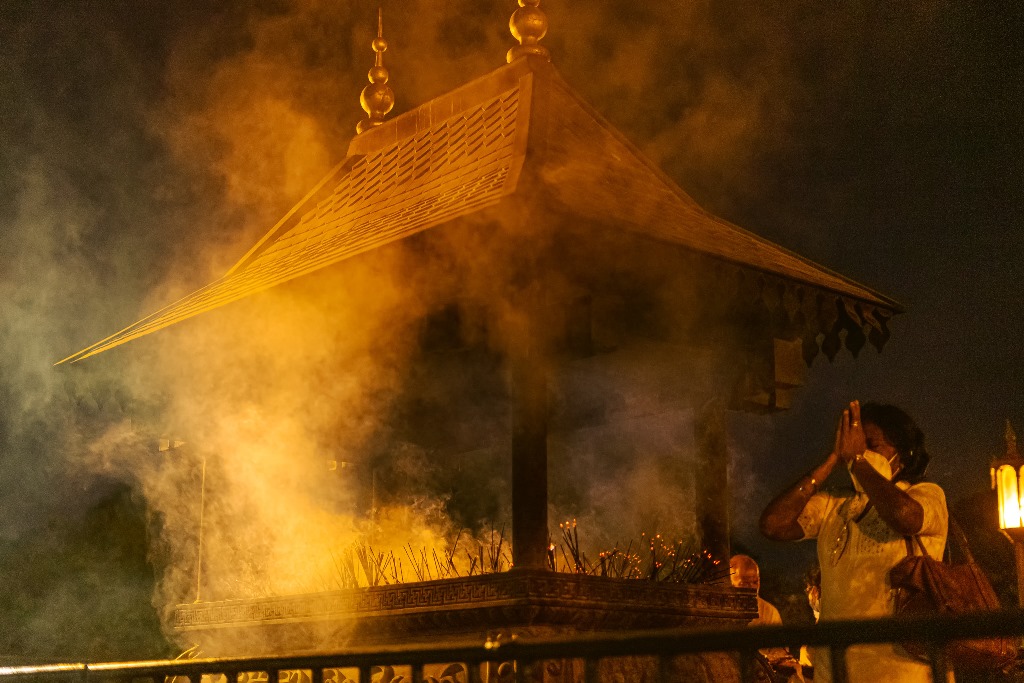 Buduruwagala
Located around an hour's drive south of Hill Country hotspot Ella, Buduruwagala doesn't make it into half as many tourist itineraries as Dambulla or the Temple of the Tooth, yet is just as spectacular in its own right.
The name means 'rock of Buddhist sculptures' and when you finally arrive at the temple, after passing through its beautiful grounds, you will realise that the name is extremely accurate, for the temple is just that – a huge chunk of rock, into which are carved huge Buddha figures, the largest being some 16m (51ft) tall.
The temple dates from the 10th century though historians know little more than that, other than that it was probably the site of a Buddhist monastery. A temple with a real 'wow' factor, it's well worth a stop on the drive from Ella to Yala and visitors will find it pleasantly quiet – certainly when compared to the Temple of the Tooth!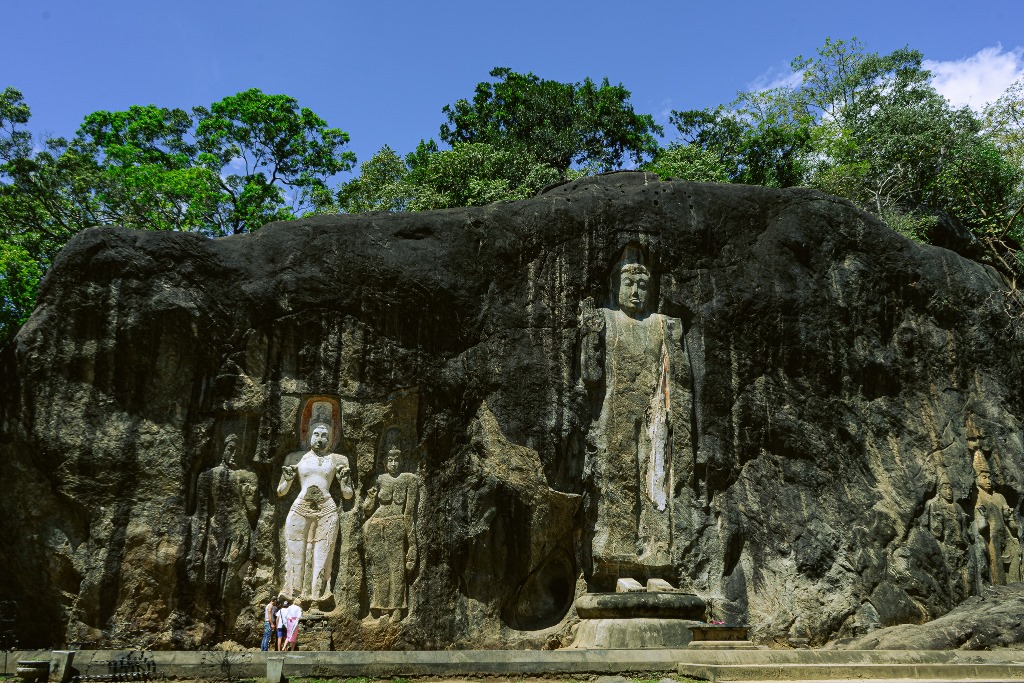 Tim Russell joined the Khiri Core team in 2022, bringing decades of experience in the tourism industry into his role as Group Marketing Manager. Before moving to Bangkok in 2012 – where he now lives with his wife and their three rescue dogs – Tim spent almost ten years in Vietnam. When he is not overseeing Khiri's marketing efforts, Tim can be found indulging in his passions for photography, live music, and street food.