Cambodia's temples, islands & all-embracing Buddhist culture make for a truly unique honeymoon destination
Memorable Honeymoons in Siem Reap & Song Saa
The word Song Saa in Khmer means sweetheart; a term often used by locals when young people first meet and fall in love. It is therefore no mistake that Cambodia's favourite honeymoon location is Song Saa Private Island, but wait, more on that later.
For so many a honeymoon is a chance to fulfill a lifelong ambition or tick something off from the bucket list, together. It may be a chance to do adventurous activities like cycling, hiking or kayaking, together. It may also just be a time to relax and enjoy the finer things in life like exquisite dining experiences and fabulous cocktails, together.
Siem Reap
Cambodia is a destination that really celebrates love, compassion, family and with all this at the core of the heart of the nation it is no surprise that Cambodia makes the perfect honeymoon destination. We suggest that you start your honeymoon in the quaint yet lively little town of Siem Reap, home to the majestic temples of Angkor. Siem Reap offers an excellent choice of hotels ranging from the unique and ideally located three star La Niche D'Angkor with is large pool through to the charm and excellence that is the five star Raffles Grand Hotel d'Angkor offering a luxurious stay in a stunning colonial hotel – in fact this was the first ever hotel built in Siem Reap. Whilst Cambodia is predominantly a Buddhist nation, Theravada Buddhism is indeed all encompassing and is open to all that wish to embrace some or all parts of the practices.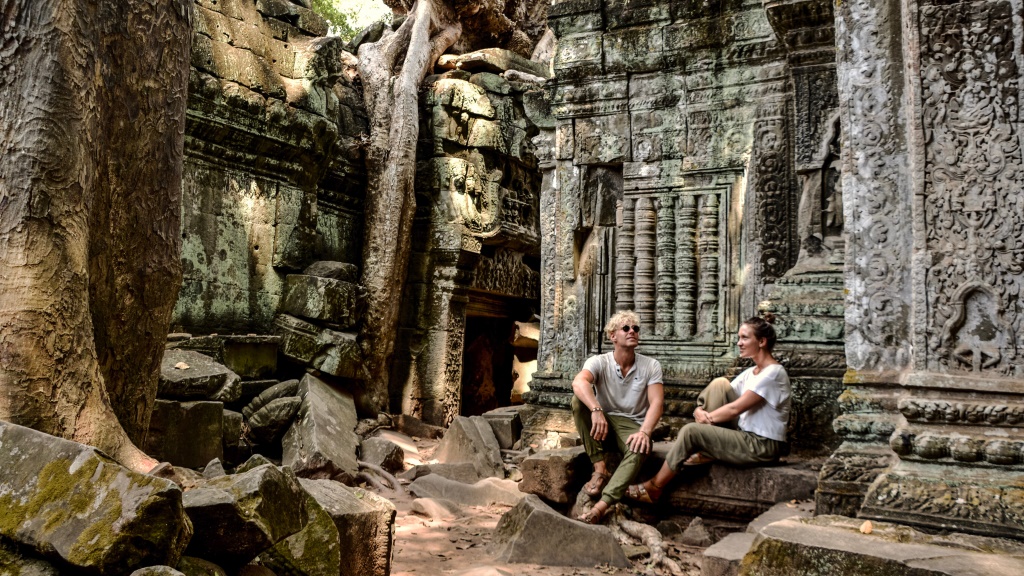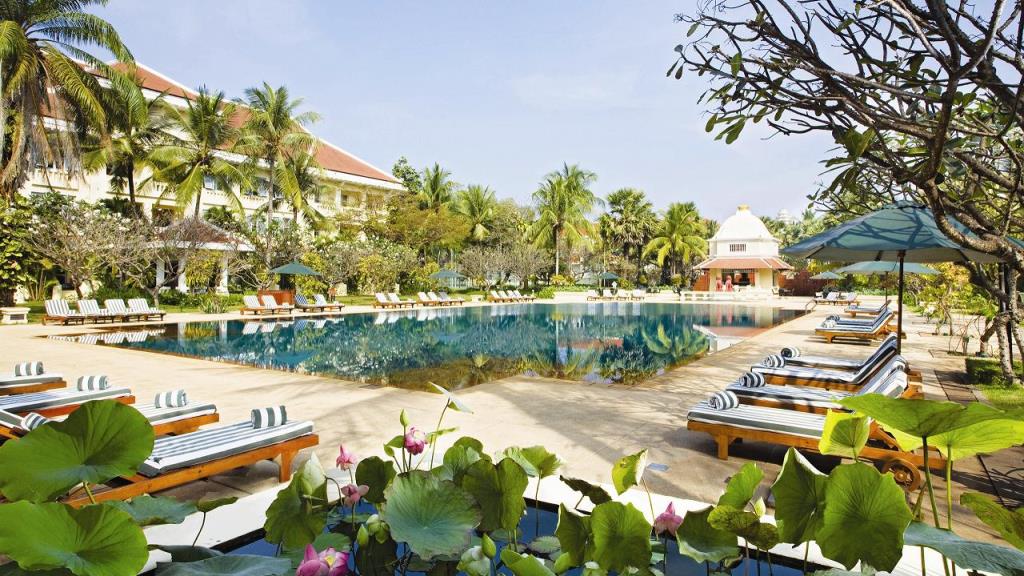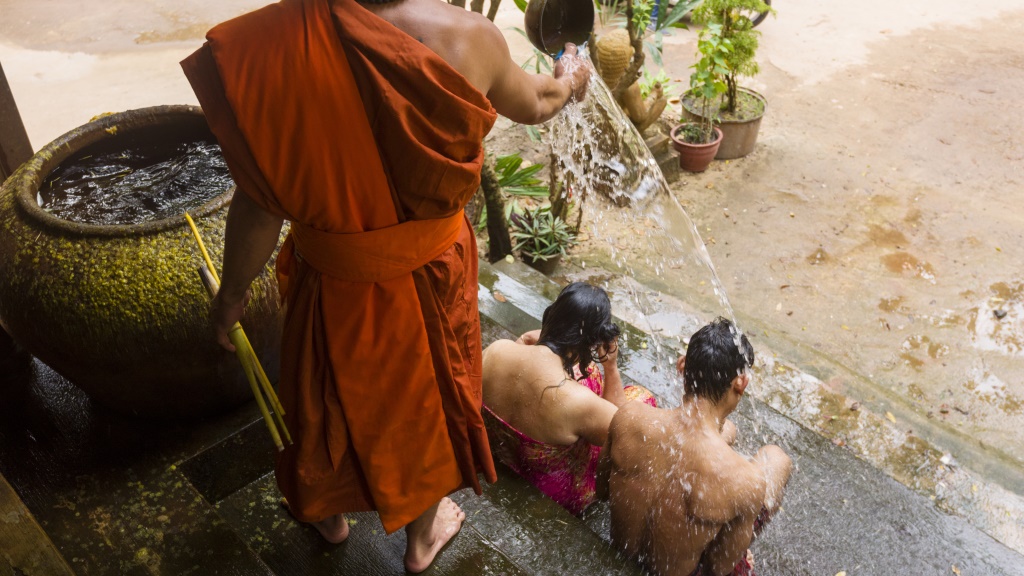 A fundamental practice is that of the water blessing. Performed by a monk this practice is steep in ritual and tradition and is intended to bring good fortune, wealth, heath, fortune, protection and happiness. Many honeymooners like to participate in a private water blessing to cast all this greatness on their lives together and it is seen by many as a very special and beautiful experience. The temples of Angkor are enchanting and for those who are newly wed the temples provide magical experiences that they will carry with them for a lifetime.
After a day discovering and exploring the ancient ruins of the temples and as the sun sets there is nothing more romantic than a sunset cruise with a glass of bubbles on the Tonle Sap lake, a large inland lake that is as large as an ocean. Siem Reap has some of the best dining experiences in all of Southeast Asia – you can choose from some of the tastiest street food through to degustation style dinner at Cuisine Wat Damnak or The Embassy that is world class.
Song Saa
We would then recommend that you continue your honeymoon on the idyllic private Island, Song Saa. Offering two types of villa, (we LOVE the over water villas), Song Saa is the perfect private resort that is truly exceptional. You can choose to make your honeymoon stay just that little bit extra special with a flower petal bath, a couple's spa treatment or a private destination dinner. You can choose to spend your time lazing by your private pool during the day and have a private in-villa movie experience at night or you may wish to participate in one of the many activities that they have on offer. Song Saa offers wellness activities including yoga and meditation, great watersports including snorkeling and scuba diving and an incredible island discovery tour. On the island discovery tour you have the opportunity to explore the Islands of Koh Ouen and Koh Bong – Song Saa is committed to marine preservation and conservation and on this trip a guide from their conservation team will show the local species, habitats and ecosystems and you will witness first-hand the great work being done.