Rice is the ultimate foundation of everyday life in Asia. In Laos, as in most Asian nations, it is more than just a staple in their diet;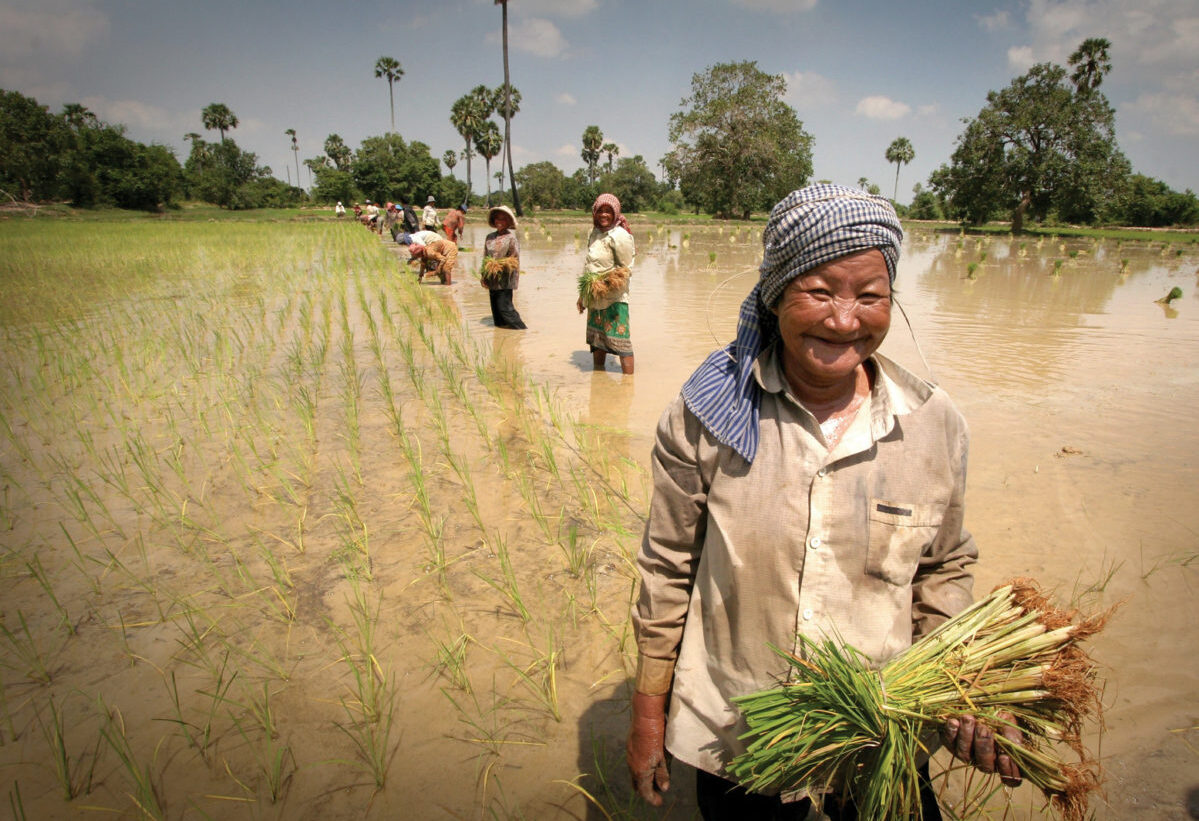 Learn everything about rice
Rice is the ultimate foundation of everyday life in Asia. In Laos, as in most Asian nations, it is more than just a staple in their diet; it is their culture. Lao people often eat rice with all three daily meals, and it represents a significant portion of a plate or bowl. It is still the primarily grown crop in Laos, and in smaller rural communities, the annual crop needs to yield enough to sustain a family.
Today, Laos has accomplished sustainable rice self-sufficiency at the national level. At the regional level, there are differences in independence among the provinces. The primary deficit areas are in the north and distributed as a supply chain throughout the country for long-term food systems.
You can buy instant boxed rice and heat it in the microwave for two minutes, and it's ready to eat. But do you know what it takes to plant, harvest, and prepare before it is prepared to eat? It takes a lot longer than two minutes in the microwave.
Let us take you on a rice culture experience tour. During this half-day tour, you will learn everything about planting, harvesting, making, and tasting traditional Laos rice. Get ready for a great and active experience.
Laos' Khao Niew
There are many different types of rice, but in Laos, sticky rice called "Khao Niew" is the base of every meal. Unlike neighboring countries, Laos is well known for cultivating sticky rice, which is a more glutinous variety, considered the center of origin, and still accounts for around 90% of production.
Before you cook sticky rice, you need to soak it overnight and stream cooking it. The traditional way to cook it is in a steamer basket, especially a bamboo basket placed over a pot with boiling water and then covered with a lid to steam the rice for around 20 minutes. It contains a higher sugar level than the usual rive, which gives it its stickiness.
Lao culture eats sticky rice by grabbing a small piece with your hand and rolling it up into a small ball shape. Holding it together with your entree or main dish, or dipping it into sauces, then eating it. They serve it in individual little bamboo baskets called "Lao Aep Khao." It has a lid to keep it warm. It is usually served with other big dishes or dipped into the sauce.
The warm, sticky, and gummy texture with tasty Laos dishes make it an absolutely delicious combination that you don't want to stop rolling.
You can also make a snack from sticky rice. Khao Jee is sticky rice on a skewer. It is prepared with herbs, brushed with beaten egg, and grilled on fire. It will create a crispy texture on the outside and a sticky and smooth texture on the inside with an aroma of the herb.
Traditional farming and harvesting rice
Rice farming is a way of life in Laos. Growing and harvesting is a long and labor-intensive process, and in most parts of Laos, they still use the traditional farming methods. We will rarely see modern agricultural machinery being used.
Instead, you will see people spending long days in the fields with their water buffalo. This is a unique opportunity to experience being a rice farmer for the day. It allows you to interact with local people and absorb the traditional farming even if you have to get covered in mud and be dragged around by a buffalo.
They are nurturing and doing all that is required to maintain this most critical of crops. In Laos, this traditional method of growing rice is called Thammasat, which translates to primitive. The crops are vulnerable to drought, floods, pests, and diseases. A poor harvest will have a detrimental impact on the livelihoods of large parts of the community.
This starts with implementing the crop calendar and ends with keeping enough to kick start the yearly process again. The process includes preparing the land and ensuring the soil is fertile. After that, the sequence of activities is planting, watering, and weed and pest management. Finally, it is time for harvesting, drying and storing, and milling and processing. All the processes could take around 4-5 months.
The beauty experiences
Rice fields dominate the landscape of natural resources, which provides a dramatic and changing visual backdrop to the scenery in this beautiful nation. There is likely nothing to beat a relaxing afternoon with these beautiful sceneries of flatter flood plains. The bright blue sky in more relaxed, fresher, and cleaner air after heavy rain.
An empty field starts with small blades of a new rice crop that are light green. As the crop grows, the areas become a sea of bright, vivid, and iridescent green. This is a tone of green that will take your breath away and etch a memory you will have for a lifetime.
As the rice grows and the grains form, the field transforms into a rich golden yellow. Eventually, it turns into a light brown before the actual harvest starts.
Join Khiri Travel on a wonderful hands-on, half-day Laos rice experience tour in the fields. Where you will meet the warm and charming local farmers and will learn about all 13 steps of sustainable agriculture.
Learning about farming provides a fascinating perspective about the work that goes into growing such everyday food. You will sample sticky rice accompanied by a traditional dipping sauce, crackers, and other accompanying snacks made from rice grain.
For more information and details on bookings and tours, please contact us at sales.laos@khiri.com or visit our website Khiri Laos