Vietnam is among Asia's largest beer-consuming countries and near the top in the world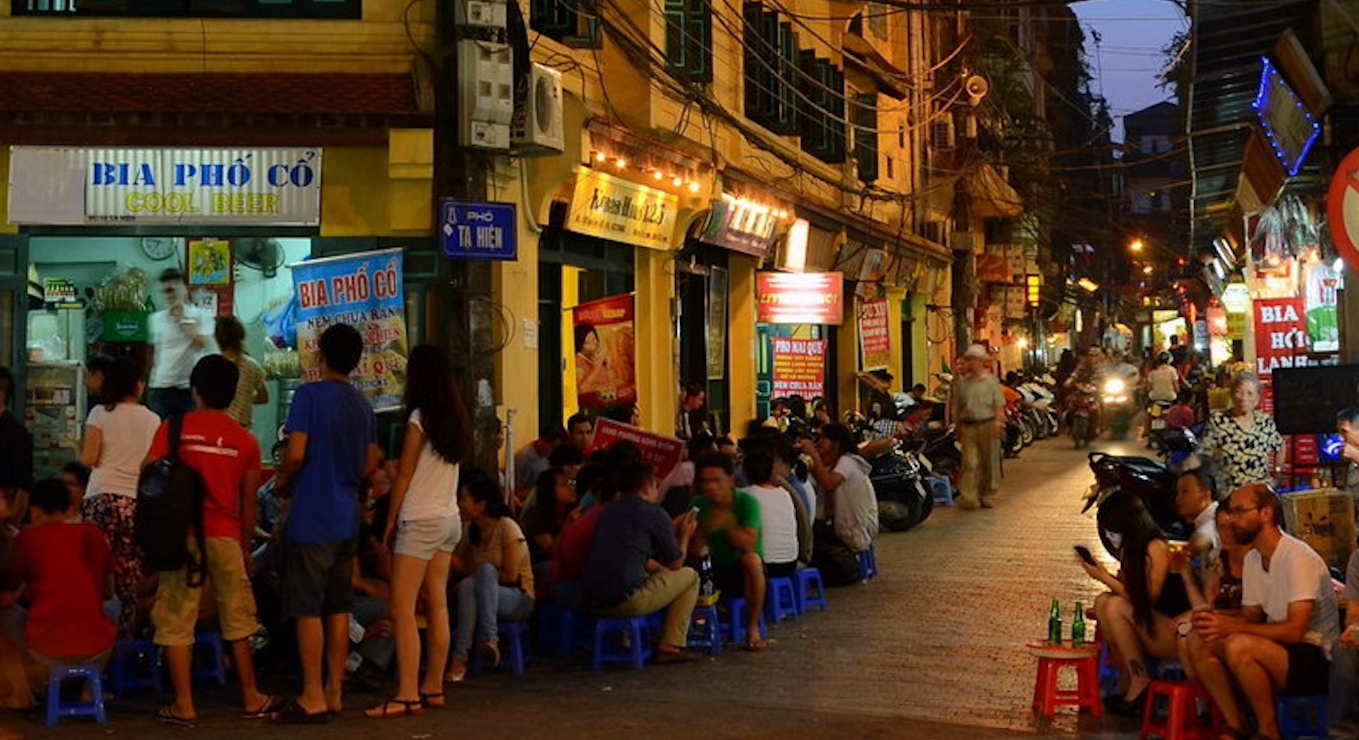 As the pandemic comes under control and Vietnam looks to reopen international borders, it's time to celebrate! I will admit that one thing I've missed is sitting at my local bar and having a cold beer with friends.
Beer in Vietnam
Vietnam is among Asia's largest beer-consuming countries and near the top in the world. Drinking beer in Vietnam is so popular, and options are abundant. It all began with the French introducing beer in Vietnam in the 19th century. Imported beers flooded the market, but after the demand started to grow, and the beer industry became established. Vietnam started to produce their own.
Ever since, beer has become a part of Vietnamese culture, associated with events, celebrations, gatherings, socializing, and business. Unfortunately, cold beer is seen as a delicacy so you might have to battle through a warm Larue or two before the ice comes out. Yes, ice in beer is common across the country!
The Culture of Drinking "Bia Hoi" is The Ultimate Local Experience
These days, Vietnam's love for cheap beer has become as significant in the culture as pho and spring rolls. If you're really looking to "go local," you need to try the locally brewed "Bia Hoi". It is a draft beer that is well known for being cheap, tasty, delicious beer. Due to the short period of the brewing process (around 7-10 days), along with lower prices of around 50,000VND ($2) a liter and often served in the fantastic metal bottles. Many considered it as one of the most authentic and sought-after Vietnamese beers.
The nightlife scene of locals around the street of Bia Hoi is unforgettable. The best places to find these are old towns, riverbanks, and local residential districts. You will see both locals and tourists pick up a red plastic chair and sit around the table, catching up with each other and a few traditional Vietnamese street food or snacks, and enjoying some tasty cold beer.

Vietnamese Beers
The craft beer scene here in Vietnam has been growing immensely in the past decade. There are many local Vietnamese beer brands that you might want to list down. Such as Saigon Beer, Hanoi Beer, Huda, so you don't miss out when you have a chance to try.
Saigon Beer is one of the top leading beer brands in Vietnam and is also available in more than 30 countries including France, Sweden, Taiwan, and Canada. This brewery offers a wide range of products such as Saigon Red, Saigon Green, and one of the most well-known beers called 333. People know this beer as Ba Ba Ba (Ba is three in Vietnamese). Their beer is a relatively light beer with a distinctive Asian Rice flavor which is easy to drink.
On the other hand, there are Microbreweries, these small enterprises endlessly find new and imaginative ways to create flavors and expand internationally. Famous breweries such as Pasteur Street Brewing Company, Heart of Darkness, Seven Bridges, and Biacraft are often the go-to venues for locals and tourists alike.
My Preference
Huda is one of the most preferred choices of beer for the Vietnamese people, but it's also my favorite of the local beers. It has a uniquely aromatic, refreshing, and delicate flavor. It is a lager produced and bottled in Hue City. Huda became the first Vietnamese beer brand to receive prestigious international awards.
Khiri Travel may not be able to join you for every round of beer, but we'll be there in spirit. Whether you are in Saigon, Hanoi, Hue, Danang, or Hoi An. Khiri can lead you to the best Craft Beer pubs and bars in town.
Our "Beauty is in the Eye of Beer Holder" Insider Experience will take you to a number of different pubs. You can sample the local delights, snack on perfect complementary foods. Then you can judge for yourself if Vietnam deserves to be on the "Beer Map of the World."
For more information and booking requests on our "Beauty is in the Eye of Beer Holder" experience, please contact sales.vietnam@khiri.com