Post-pandemic, Luang Prabang is quieter than it's been in decades making now the perfect time to go
Luang Prabang - The Time is Now!
Ask any seasoned Southeast Asia traveller what the most beautiful town in the region is, and chances are they'll say "Luang Prabang". Laos' former capital enjoys an idyllic location in a valley at the confluence of the Mekong and Nam Khan rivers, and boasts an enchanting – and, thanks to UNESCO, beautifully preserved – blend of French colonial architecture and stunning Buddhist temples.
Factor in the spectacular monks' alms procession, some great bars & restaurants, a fascinating night market, scenic countryside and some of the friendliest people you'll meet anywhere in the world, and including Luang Prabang in your Southeast Asia product range really is a no-brainer.
Here at Khiri, we believe that 2022 is the perfect time to visit Luang Prabang! Here are our five reasons why…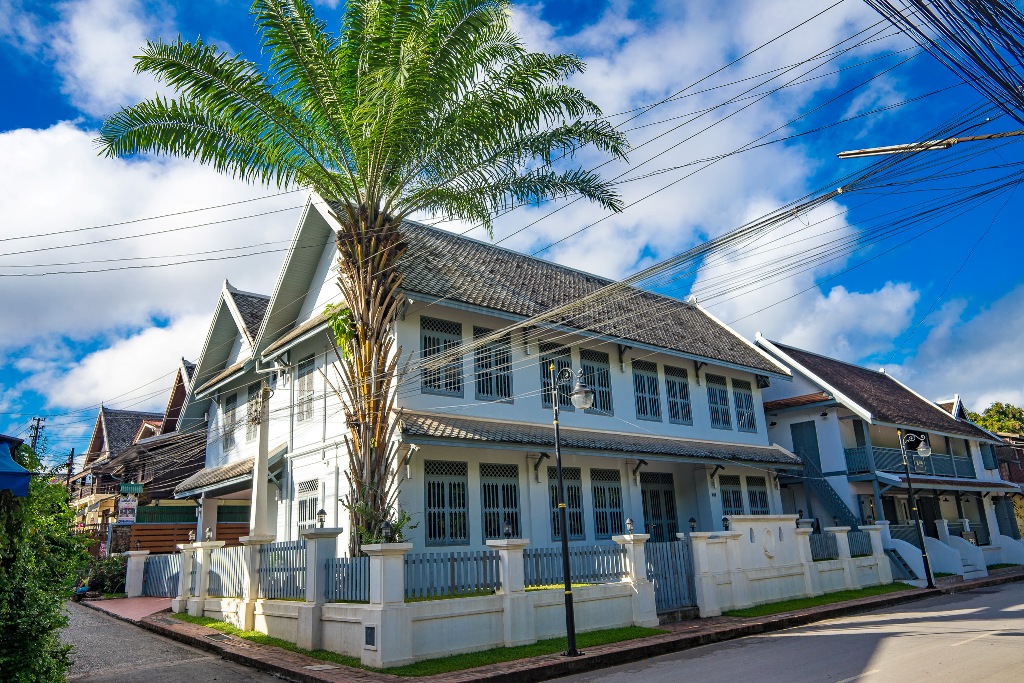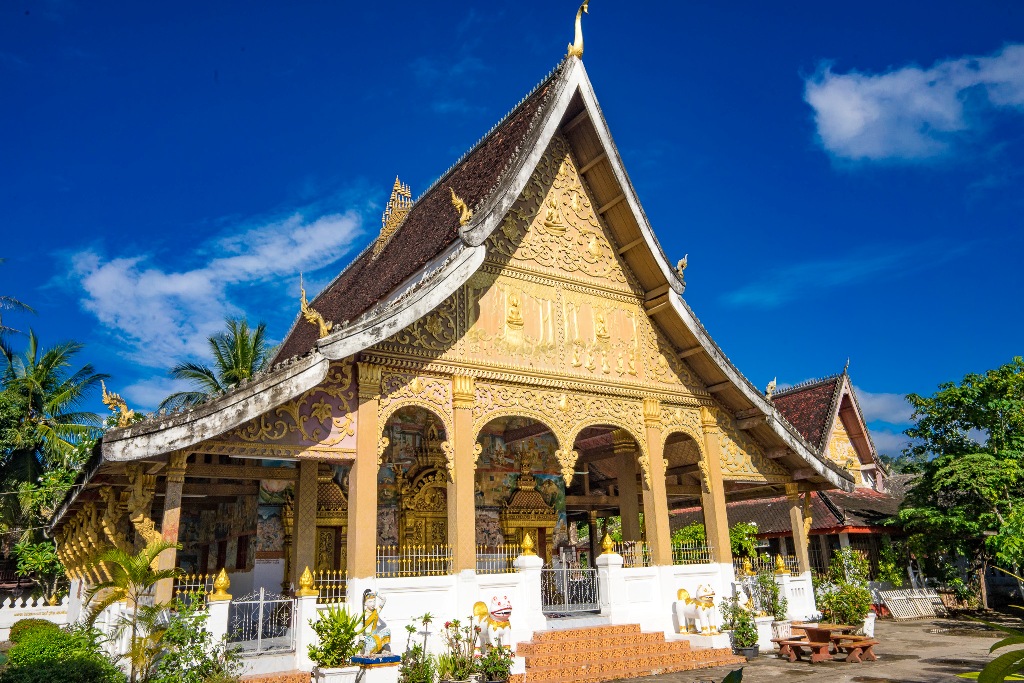 It's Easy to Get There
Like the rest of Southeast Asia, Laos has been reopen to tourists for several months now and has scrapped most of its entry restrictions – all you need to get into Laos now is proof of vaccination or a negative PCR test. Whilst many international flights still haven't resumed, there are regular flights between Luang Prabang and Bangkok, at very affordable prices (I paid US$53+ tax each way last month). And, as we recently wrote, the new high-speed Lao-China Railway has made travelling to Luang Prabang from other Lao destinations, eg Vientiane or Vang Vieng, an awful lot quicker, more comfortable and more convenient.
It's VERY Quiet
COVID has seen Luang Prabang go from Laos' busiest tourist destination, full of Western tourists & backpackers, Chinese tour groups and travellers from across the region, to a comparative ghost town. On my recent visit (July 2022), fellow westerners were conspicuous by their absence, and the only Asian tourists there were Thai weekenders (Thai tourists, the locals told me, are very popular – they're quiet, well-behaved, and they almost speak the same language).
With outbound tourism from China not starting up again any time soon and flights into Luang Prabang still irregular, visitors will find that they virtually have the town to themselves – an unusual sensation in a place that was once so busy. But this state of affairs won't last for ever so make the most of it!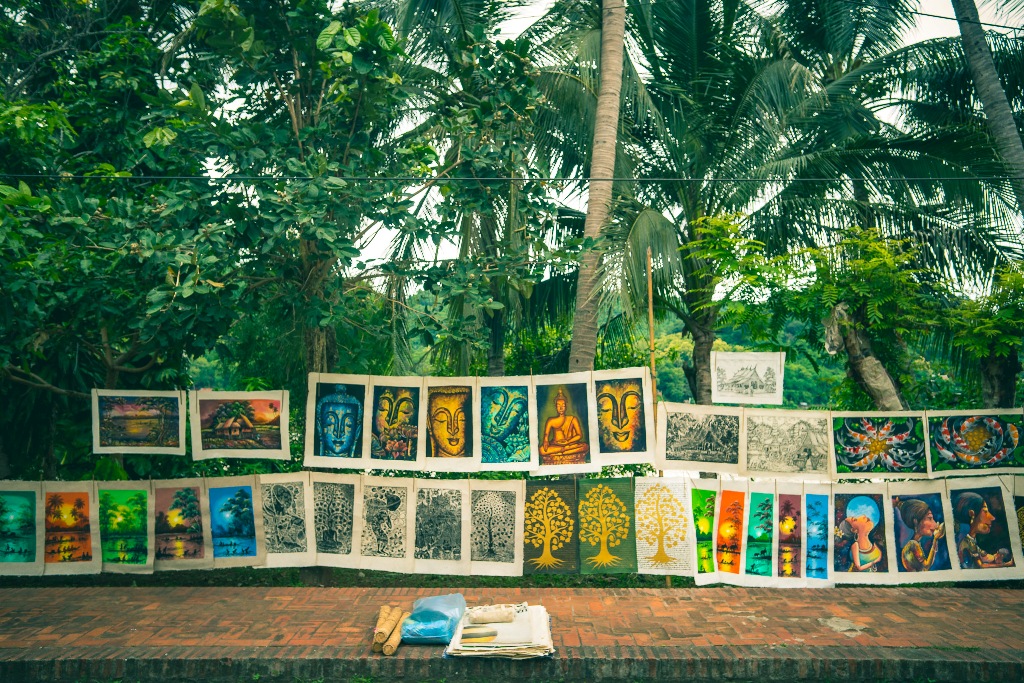 You'll Be Very Welcome
As tourists, especially in destinations usually overrun with them, we're often more tolerated than warmly welcomed. But visiting Luang Prabang in 2022, you have a definite feeling that the locals are pleased to see you. Restaurant owners and hoteliers have time to chat, and to find out what you're doing in Luang Prabang (and are especially keen to talk when they find out you work for a tour operator!) And complete strangers, once again seeing Westerners as a novelty, will stop and talk to you in the street to practice their rusty English. I spent a very enjoyable evening drinking beer with an elderly Lao gentleman who was travelling around his own country and wanted to practice his English with someone, and visitors will find such encounters far more common than usual.
You'll Get Better Photos
One of the biggest frustrations for the travelling photographer is that in certain destinations it can be hard to get good photos without tourists (and other photographers) getting into your shot. Ask anyone who went to Angkor Wat pre-COVID for example. But in 2022, Luang Prabang is a photographer's paradise, with that beautiful architecture unspoiled by crowds of tourists and, most importantly, the stunning early morning monks' alms procession – usually a magnet for travel photographers – now mostly photographer-free! I only saw one other shooter the morning I went to photograph the event and was able to shoot away without worrying about my images being photobombed by fellow snappers.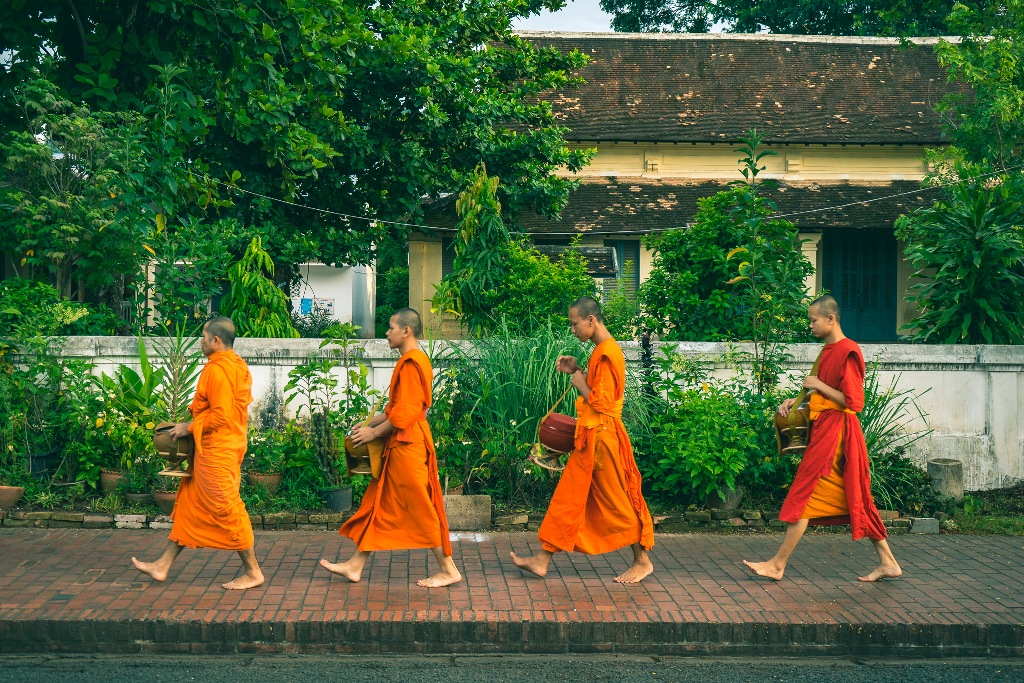 You'll Be Supporting the Town's Recovery
At Khiri, we're all about Tourism for Good and using travel to benefit local communities, and the best thing tourists can do now for places like Luang Prabang is to go there and spend some money. Everybody in the town is suffering – I estimated that, along the town's main drag, probably 75% of businesses (hotels, spas, bars, restaurants, travel agents et al) were shuttered, many never to reopen. One local I spoke to told me that business owners usually sign long leases and pay for them up front with bank loans, so the disappearance of tourists has been an absolute disaster for them.
My business certainly felt a lot more appreciated by hoteliers, restaurateurs, night market stallholders etc than on previous visits, and I had a genuine sense that I was playing a part, albeit a fairly small one (I'm not one of the world's biggest spenders!) in helping Luang Prabang get back on its feet.