Throughout its history, Sri Lanka has been influenced by a variety of cultures. It started with the "Veddhas" who are considered Sri Lanka's native population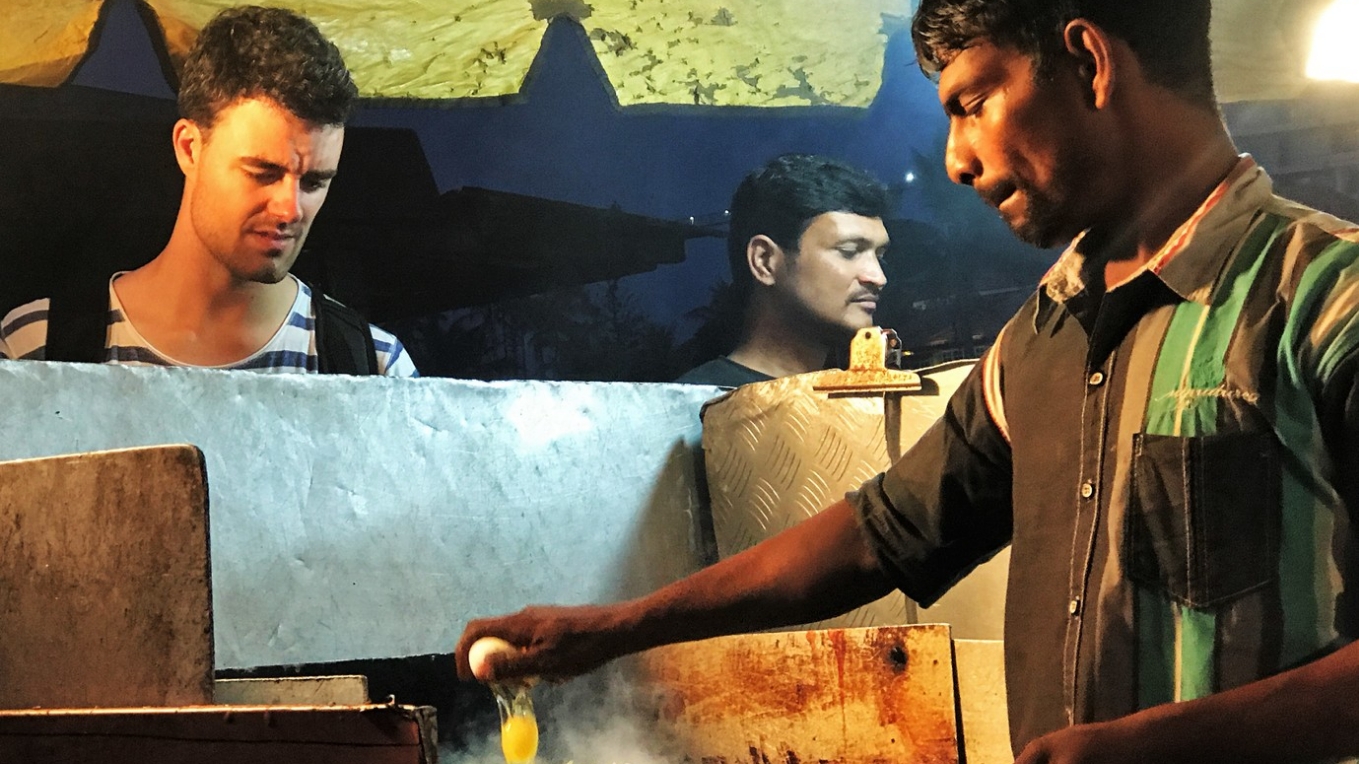 Throughout its history, Sri Lanka has been influenced by a variety of cultures. It started with the "Veddhas" who are considered Sri Lanka's native population. Then came Prince Vijaya and his troops from South India where the documented civilization of the country started. This continued with the days of kings and different regional kingdoms, followed by the influence of Arab traders. Finally, the Europeans arrived – first the Portuguese, then the Dutch, and eventually the British. All of these traders and invaders have left their mark not only on the history books but also on Sri Lanka's culture. They have considerably influenced the palate and taste buds of Sri Lankans.
Veddhas are Known as Clever Hunters
The Veddhas of Sri Lanka have been known throughout history as clever hunters. Meat had always been the main part of their diet. Although this practice was somewhat diminished with the introduction of Buddhism to Sri Lanka, it never really died off completely. The Veddhas still hunt even to date, and dried meat with bees' honey remains a delicacy. Kurakkan (finger millet) had traditionally been the main part of their diet and continues to be.
After Prince Vijaya's arrival and during the days of the kings dating back to the 5th Century BC, people settled near the river banks. The economy was based on farming since there was an adequate supply of water throughout the year. People believe that from those days onwards, rice became a staple food for the Sri Lankan people.
Arab traders and Colonial Powers
Arab traders started becoming regular visitors in the 7th Century AD and had settled down in many coastal areas. The main commodities which attracted them were the Sri Lankan spices, mainly cinnamon, pepper, and cloves which were luxury items back then. No wonder this is the land of spices!
With the arrival of the Europeans, who brought with them their own skills, techniques, and specialties, the food culture of Sri Lanka was enriched substantially. One classic example is the famous "Lamprais," which is a packet of rice with a few meat items and curries wrapped in a banana leaf. This is a modified version of "Lemper," a famous dish of Java, which was a Dutch colony during the 17th Century AD.
South Indian Influence
There are South Indian influenced dishes of the Tamils such as "Vadai" – a savory fried snack made of legumes, sago, or potatoes. "Appam" (also known as Hoppers) is the bowl-shaped pancakes made from fermented rice and coconut milk batter, commonly eaten for breakfast. Besides these, we have Muslim specialties such as the well-known triangular fried pastry – "Samosas" – with savory fillings of spiced potatoes, onions, peas, and meats. Another favorite are the cups of "Watalappan", a coconut custard pudding which are great for dessert.
Taste a Great Variety of Food with Khiri Insider Experience
Sri Lanka is a multi-cultural country, and there is no better example than Colombo City, where there is almost an equal split of diverse ethnicities. That's why we have created this signature experience: "Flavors of a Melting Pot; Colombo through its Food."
Meet a local from Colombo who will take you on a journey in search of different flavors which make this city a feast for foodies. Savor foods from multiple communities, and learn about their recipes that have been passed down through generations. As you go along, discover how food can provide great insight into a country's socio-cultural facets and history.
For more information about our "Flavors of a Melting Pot" and other Khiri Insiders Experiences, please contact sales.srilanka@khiri.com or visit Khiri Sri Lanka.