Khiri takes a ride on the new, super-fast Lao-China Railway
Khiri Travel Rides the Lao-China Railway
One of the charms of travelling in Laos – indeed, one of the things that has made it Southeast Asia's best-kept secret – has always been the relative difficulty of getting from place to place. Once upon a time, getting from the capital Vientiane to its main tourist draw, Luang Prabang, involved either an eight-hour road journey on often nausea-inducing mountain roads, or a domestic flight. Fine for adventurous travellers or those with plenty of time to spare; not so great for the country's ambitious tourism industry.
In December 2021, all that changed with the opening of the Lao-China Railway (LCR), a $6bn joint project between Laos and China. The high-speed railway, which runs from Boten in the north to the capital Vientiane, will eventually link up with similar projects in China, Thailand and Malaysia to enable travellers to travel by rail all the way from Beijing to Singapore.
Last month I spent nine days in Laos and made two journeys on the new line, from Luang Prabang to Vang Vieng, then from Vang Vieng to Vientiane, and whilst there have been a few teething problems, the LCR has rapidly become extremely popular amongst locals and visitors alike (there were lots of Thai tourists on the train when I took it) and cuts the overland journey time between Vientiane and Luang Prabang from eight hours to just two, transforming travel itineraries in the country.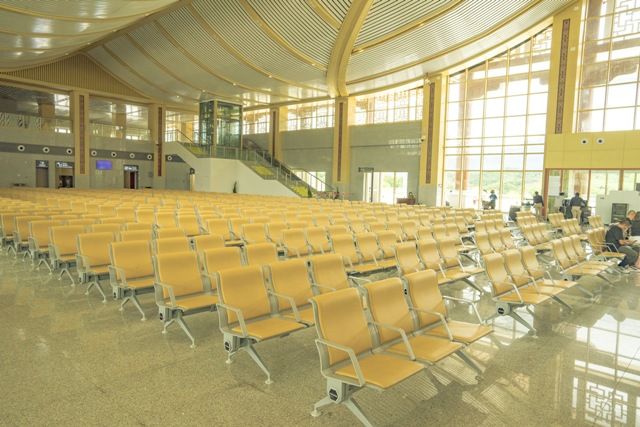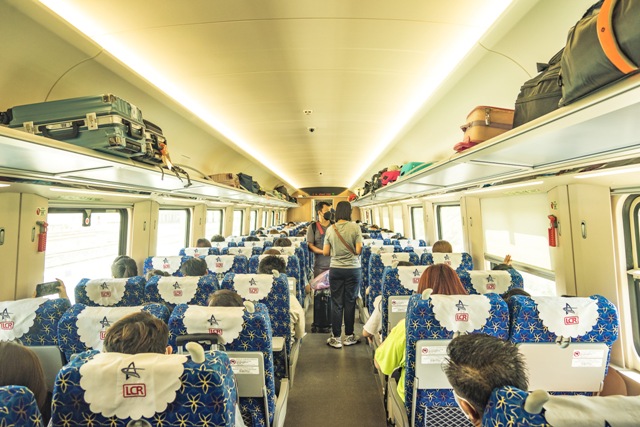 Teething problems? Ah yes. The LCR isn't yet the seamless traveller experience one might expect from a Chinese-designed railway line. Ticket booking remains a hassle, with tickets only available three days before travel and payment options limited to the OnePay app (but don't worry – the Khiri Laos team will handle all that for you!). There's currently no food or drink available at any of the stations (though all have areas for shops and food outlets which we expect to open in due course) nor on the trains. Security is airport style, which meant the handmade machete I'd bought the day before in a hilltribe village sadly didn't make it to Vientiane with me. There's little luggage space on board. The popularity of the train with locals means that, even without Chinese or western tourists, most trains are already full. And unlike conventional railway stations, LCR stations are situated a fair way outside the towns they serve – a good 45 minutes in the case of Vientiane.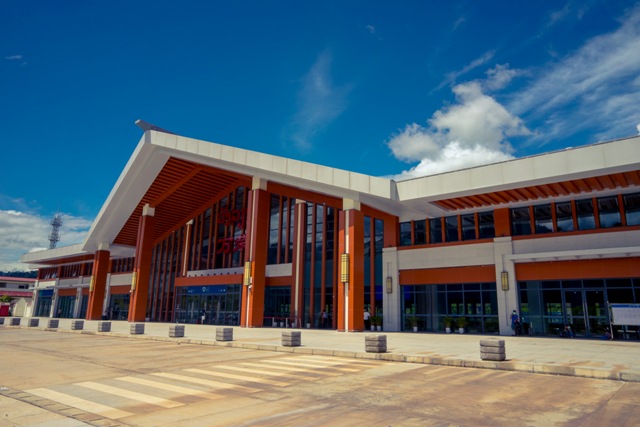 But most of those issues will be addressed in time, and the LCR more than makes up for it in its sheer speed of getting the visitor around Laos. Getting on a train in Luang Prabang and arriving in Vang Vieng a mere 50 minutes later is incredible, especially for those of us who have travelled in Laos before. It's fast, comfortable, and the views – at least when the train isn't in one of the 75 tunnels along its route – are stunning. It's also relatively cheap, with a ticket from Vientiane to Luang Prabang costing around $12 ($18 in first class). And the stations – though currently lacking in facilities – are comfortable and architecturally spectacular.
I tried both first and second class and, other than a larger seat and a little more carriage space, there isn't a huge difference, but given the small variance in cost we recommend that agents book first class to give their guests that extra bit of room.
We'll update you on the progress of the LCR as it evolves and expands, but for now, be reassured that sending your guests to Laos just got a whole lot easier!