Experience one of Indonesia's most colourful & exciting festivals
Experience Sumba's Traditional Harvest Festival
Sandwiched between Sumbawa to the west and Flores to the east, the beautiful rugged island of Sumba is home to many unique tribal traditions. Located just one hour from Bali by plane, the island boasts a whole range of adventurous experiences, including surfing, hiking trails, beaches, horse riding, cultural village visits and much, much more. But the most special of all is undoubtedly the annual Pasola festival: an inter-village gathering of epic proportions where the bravest of the brave stage a mock battle on horseback wielding wooden spears.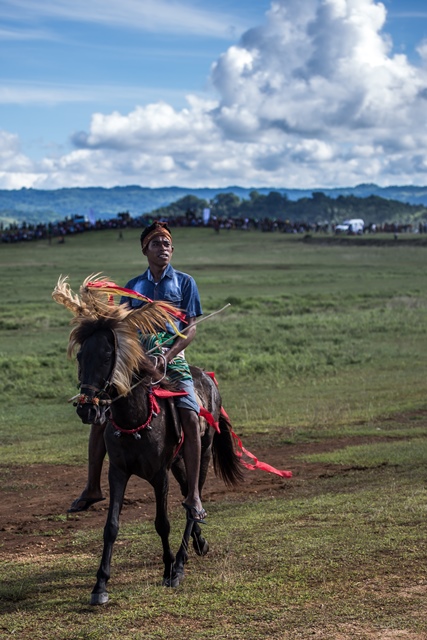 Pasola is a tradition carried out by the West Sumbanese to celebrate the beginning of the rice-planting season and is held sometime in February or March. The day before the battle, the villagers get together and prepare offerings for their ancestors. In the past, the exact date of Pasola would be determined by the local priests who would wade into the ocean at dawn in search of the arrival of a particular type of sea worm – the nyale worm; signifying the end of the wet season and the beginning of harvest season. Nowadays however, the village elders decide on a date a bit more in advance for the sake of tourism.
The word Pasola is derived from the word sola, which means 'spear' in the local language. On the day of the festival the men of two opposing villages gather at opposite ends of a large field and, adorned in their traditional garb, they mount their horses and armed with their wooden spears, try to knock each other off their horses.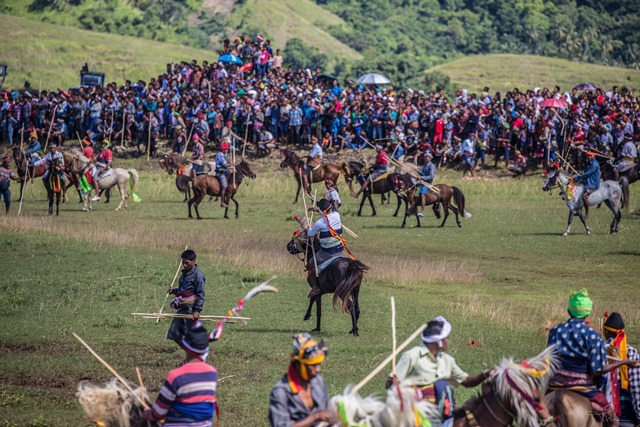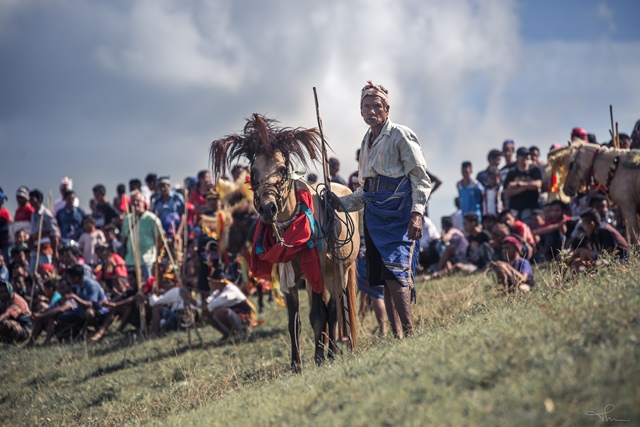 In recent years the wooden spears have had their metal tips removed, but they still pack a punch. In the past it was considered an honour to die during pasola, but today it is far more safe and the human and horse blood which used to drench the fields has been replaced by sacrificed pig and chicken blood. The Sumbanese believe that blood fertilises the soil and produces a better harvest for the upcoming year.
As you can see, Sumba truly does live up to its moniker 'Wild Sumba'!