A personalised Bangkok walking tour with local artist, explorer & raconteur Koen Olie
Explore Bangkok on Foot With Our Wandering Artist
At Khiri we believe that the most important aspect of a walking tour is not the route, or the sights that one might see on the way (important though those things are); it's the company. So when we decided to launch a fully personalised half-day walking tour in Bangkok, we immediately thought of walker, cyclist, cartoonist and photographer Koen Olie. Not only has he probably walked/cycled pretty much every street in Bangkok during his 35 years here, he's also a fascinating raconteur with plenty of stories about the city and the areas he walks in.
So last week I decided to check out our tour Engage with Koen, the Walking Artist and, as Koen knows that I'm a keen photographer, he suggested we head over the river to Thonburi, an area of Bangkok that boasts fascinating little alleyways, canalside walks, and plenty of temples, as well as friendly locals who aren't used to seeing tourists wandering past their homes. Koen will tailor the walk to whatever your clients are interested in, whether it's photography, food, art, architecture, history, or simply having a nice wander through a scenic part of Bangkok, and will regale them with fascinating and highly entertaining stories from his past and from the city's history.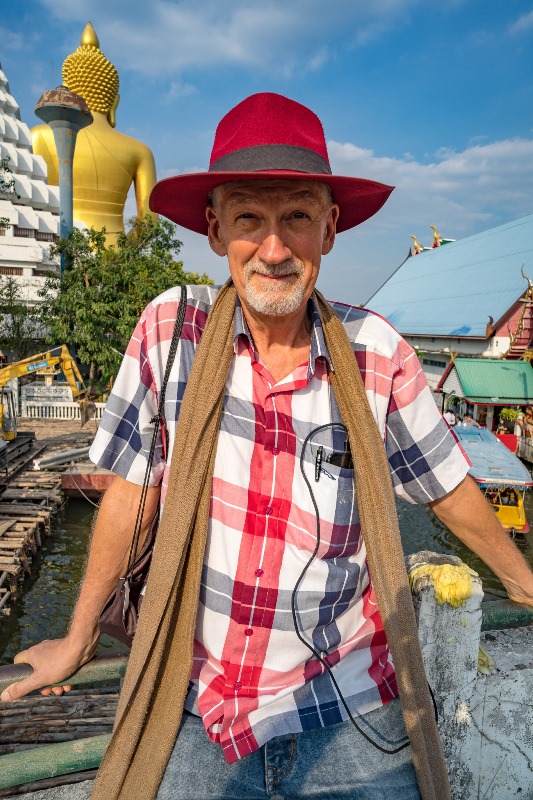 Our walk began at Charam 13 MRT station (Koen will usually meet clients at their hotel), from where we wandered off the main road through an area that turned out to be largely Indian, with some unusually cheap Indian restaurants (my first big discovery of the day – it wouldn't be the last). We then wandered down to the famous Thonburi canals. Bangkok may long since have lost its former 'Venice of the East' tag after filling in many of its canals, but here in Thonburi you can understand why it once earned that nickname.
Most visitors come here by boat and maybe make a couple of stops at temples or the famous Artists' House, but you get a much closer look at the age-old canalside way of life by walking and getting to stop and chat with the people who live on the water. It's a truly beautiful, peaceful part of the city and, in my opinion, a must-see for all visitors.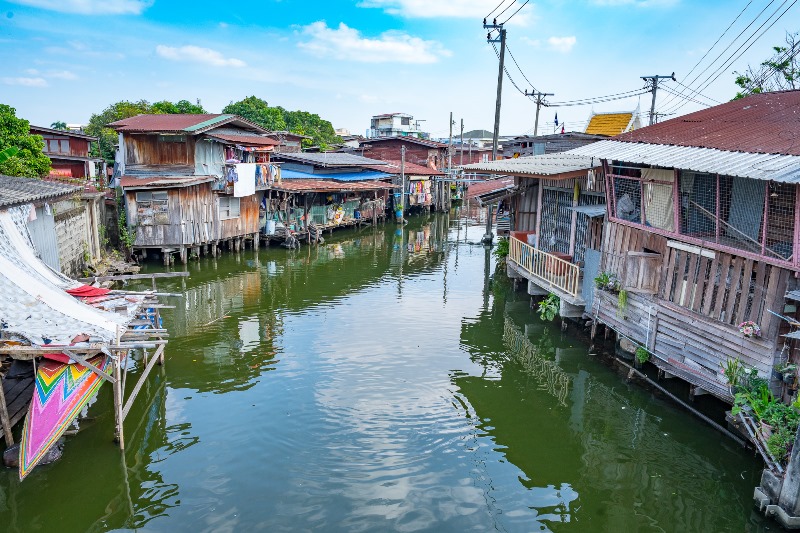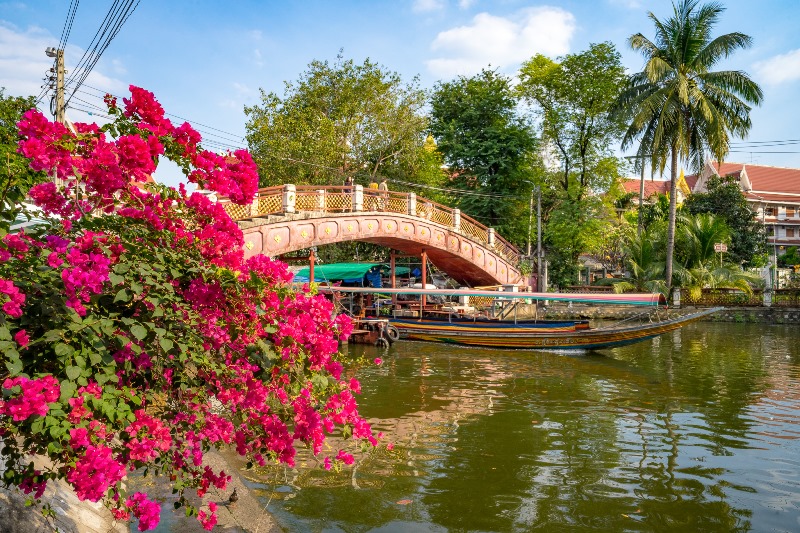 We then turned away from the canal down a maze of residential streets, bustling with life – not only did one temple host an afternoon market, but the schools were also emptying and the streets were full of food carts catering to hungry and thirsty students. Many of them wanted to stop and practice their English with us, and it would've been rude not to oblige.
Eventually we ended up at Wat Paknam Phasi Charoen (known to most as just Wat Paknam). One of the biggest and most important Buddhist temples in Bangkok, it occupies a scenic canalside location and became even more of a landmark in 2021 when it completed the construction of a 69m tall bronze Buddha statue, so huge it can be seen for miles around and has already become one of the icons of Bangkok.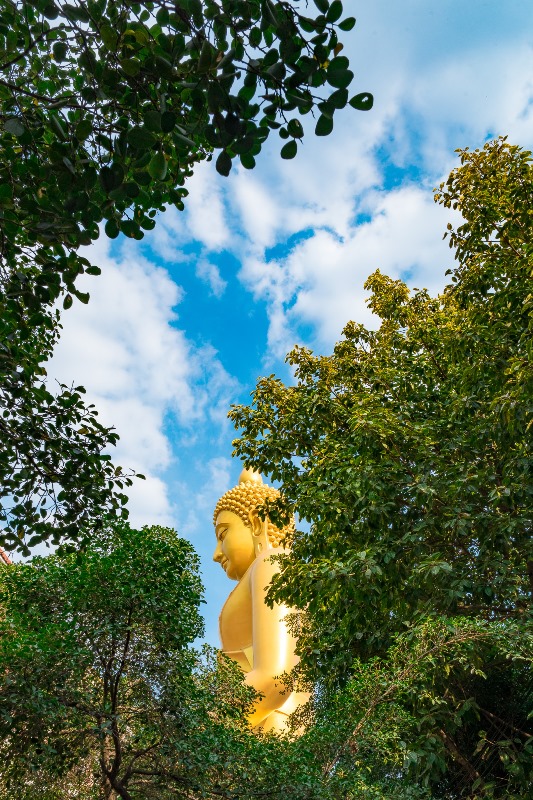 After our visit of the temple, we wandered through more residential streets, passing a beautiful Chinese pagoda and lots of old-school shops that have clearly been open and doing business for decades, before finishing off with a cold beer – whatever your clients' interests, Koen's walk is highly likely to finish at some charming, hidden-away riverside bar somewhere!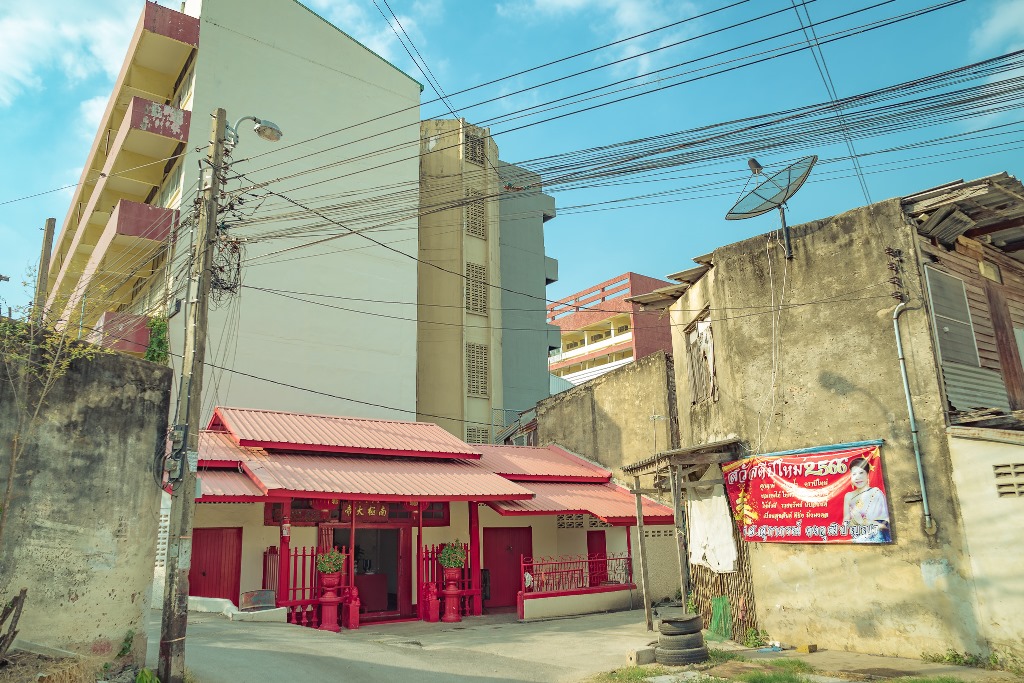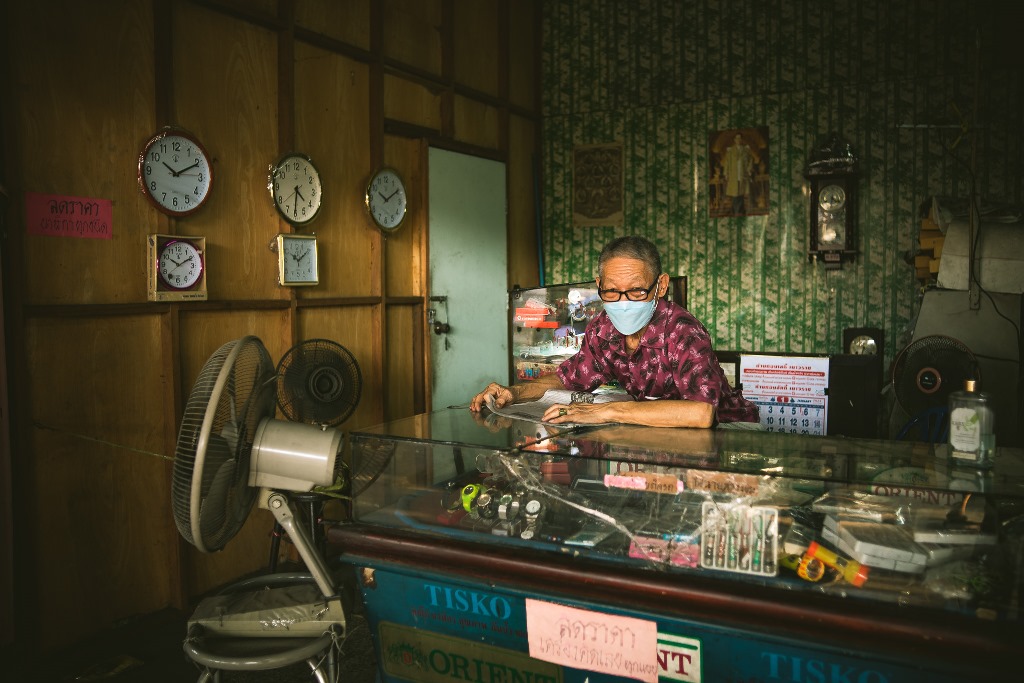 Tim Russell joined the Khiri Core team in 2022, bringing decades of experience in the tourism industry into his role as Group Marketing Manager. Before moving to Bangkok in 2012 – where he now lives with his wife and their three rescue dogs – Tim spent almost ten years in Vietnam. When he is not overseeing Khiri's marketing efforts, Tim can be found indulging in his passions for photography, live music, and street food.