Our guide to minimising traveller footprints in Vietnam, & how Khiri can help
A Sustainable DMC's Advice on Travelling Lightly in Vietnam
In 2019, 18 million people visited Vietnam. While the Vietnamese economy benefits greatly from this influx of tourists, the impact on the local environment can be overwhelming. Over recent years, the vast amount of people holidaying in this fascinating country have been more aware of their travel footprints, and have taken great strides to consider the effects of their presence. It's encouraging to see the big changes that have occurred in such a short time, and the tourism industry is doing everything in its power to encourage even more positive steps towards sustainable tourism.
Vietnam disposes of nearly 4 million tonnes of plastic a year, with only a third of it able to be recycled. So unfortunately, much of it is burned, buried in landfills, or dumped into the water system. Programmes are in place to incorporate more and more recycling schemes and Vietnam is educating its citizens about ways in which they can contribute to the efforts. Posters have been put up about the proper disposal of litter, and the younger generations are taught in school about the harmful effects on the environment that plastic can have. These eager students take great pride in teaching their parents and grandparents to recycle whenever and wherever possible.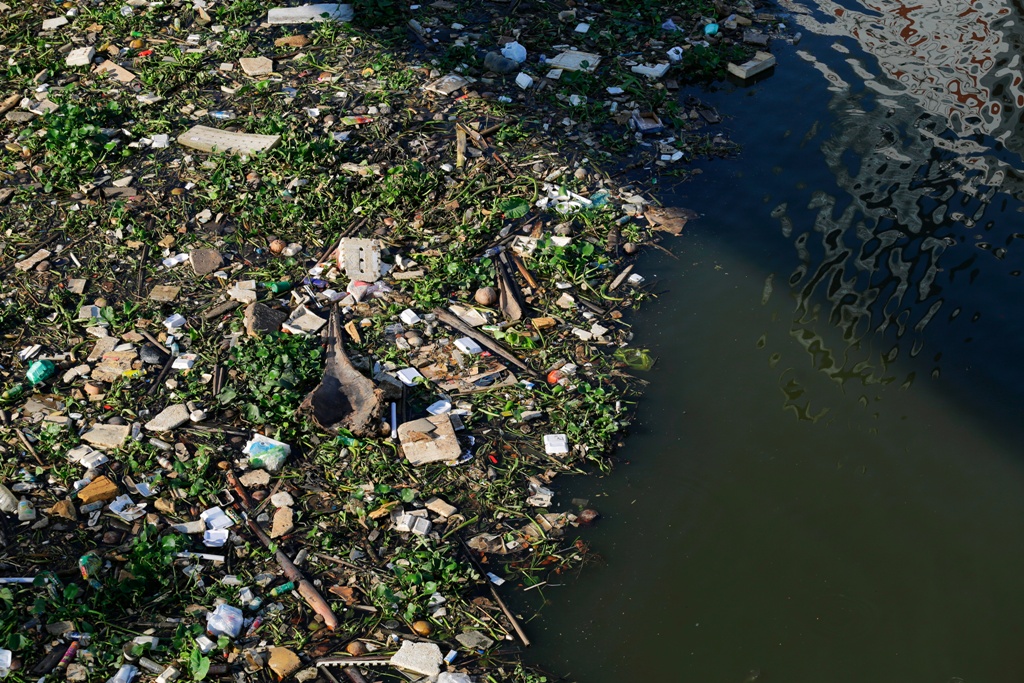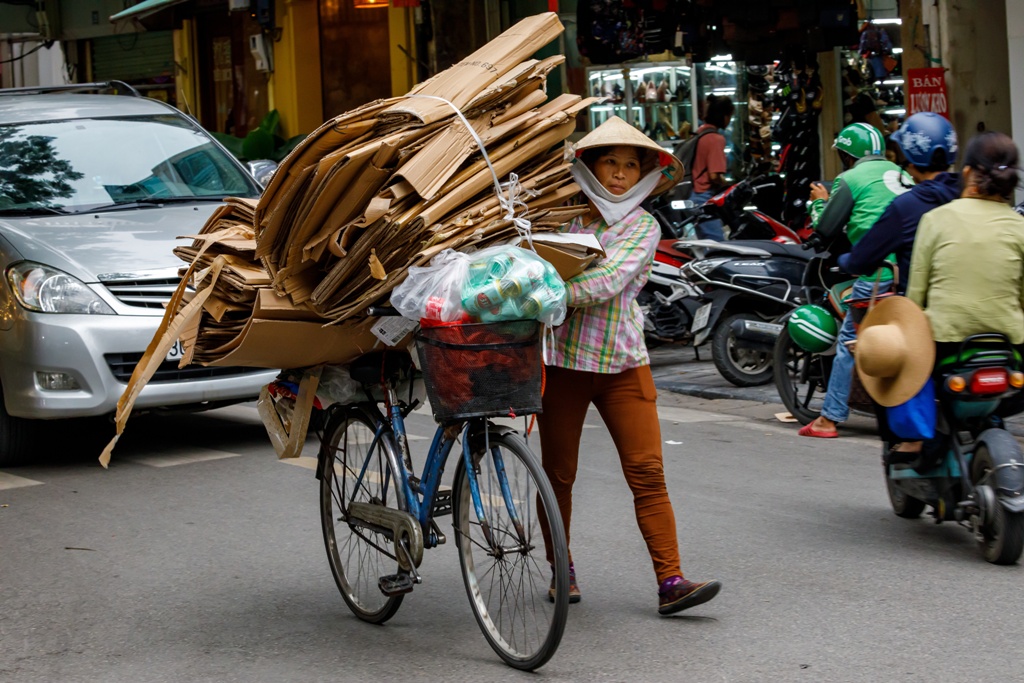 So how can we, as tour operators, play our part in sustainable travel?
Firstly adopt the mantra "Take only memories. Leave only footprints" and learn how to contribute mores. One of the biggest changes we can make is to carry an aluminium water bottle. This has a huge effect on the amount of single-use plastic bottles that are expended throughout the year. Recycling plastic bottles in Vietnam is a priority for the country, but it's sad to still see so many discarded bottles floating along streams and rivers. It's heartening to see that many tourists have also adopted this simple yet highly effective practice.
One of Khiri Travel's contributions has been supporting the RefillMyBottle scheme. This incredible project is now operational in 37 countries. Cafes, hotels, museums, bars, and shops advertise that they are part of the RefillMyBottle initiative and supply free, clean drinking water to anyone who needs a top-up. There is an online map on the website showing every place where you can refill your water bottle. Not only does it save you money, but it significantly lowers the number of single-use plastic bottles travellers would need to throw away during their trip.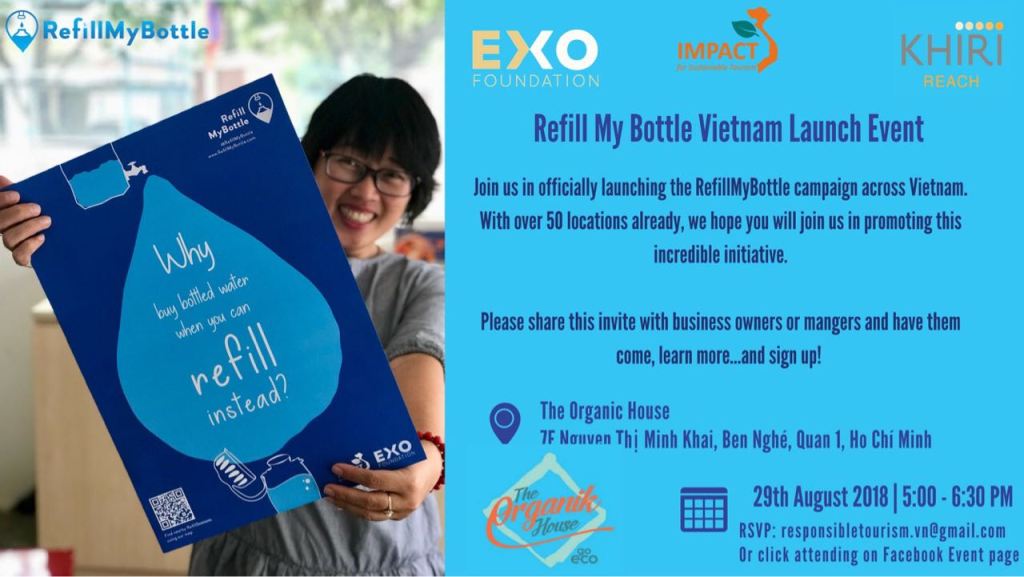 Glass bottles are recycled in high numbers, so anytime you visit a local bar in Vietnam, know that your empty bottle of 333 or Bia Saigon will be disposed of correctly. A popular option after enjoying the Water Puppets show at the Thang Long Theatre next to Hoàn Kiếm Lake in Hanoi is to walk them through the non-stop traffic to Ta Hien, affectionately known as Beer Street. Located in the Old Quarter, this bustling street is home to several bars with stools and tables on the pavement. As the night goes on, more stools magically appear as the number of visitors swells into the hundreds. Bowls of peanuts and hot snacks arrive at a frantic rate, and in no time, each bar is singing songs to one another. which just adds to the fun of the evening! And once everyone has gone home, the conscientious bar owners collect all the bottles and metal tops to be recycled. Visiting Beer Street is an absolute must-do when you visit Vietnam's capital.
In 2017, Khiri Travel co-founded IMPACT Vietnam. The idea was simple – we wanted to work alongside our competitors to formulate and initiate sustainability and environmental projects that would benefit the entire country. By working together, we have seen huge changes for the better. Together, we have spoken as one voice at international conferences and tradeshows, set up sustainability workshops throughout the hospitality industry, and collaborated with like-minded organisations to share and adopt best practices.
So, what else can your clients do to help the environment during their tour?
One very helpful contribution is to bring a shopping bag. Small tote bags won't take up much room in your suitcase and will eliminate needing a plastic bag when you buy something. Or why not buy a beautifully decorated bag from one of the local shops? I use one that's painted with a view of the Japanese Covered Bridge in Hoi An. It's so practical and has a small zip-up compartment inside for my phone and wallet.
Along with a travel water bottle, why not invest in a reusable coffee cup? Vietnam is the second largest coffee producer in the world, and the quality of its beans is excellent. Coffee shops can be found in even the most remote parts of Vietnam, with locals sitting down to enjoy a hot cup of caffeine as they catch up with friends or quietly read the local newspaper. Others opt for the iced version – Cà Phê Sữa Đá – literally translating to "coffee milk ice" – which is flavoured with a delicious chocolate syrup. Be warned – the coffee here is very strong. I'd only been living in Vietnam for a few months when I started to notice my fingers twitching. When I mentioned it to a local friend of mine, the first question she asked was, "How many cups of coffee are you drinking a day?" When I gave my answer, she laughed and said, "No wonder!"
As you plan and book exciting journeys through Vietnam for your clients, you can help to minimise the environmental impact more than you realise. Happy travels, and don't forget about the coffee being strong!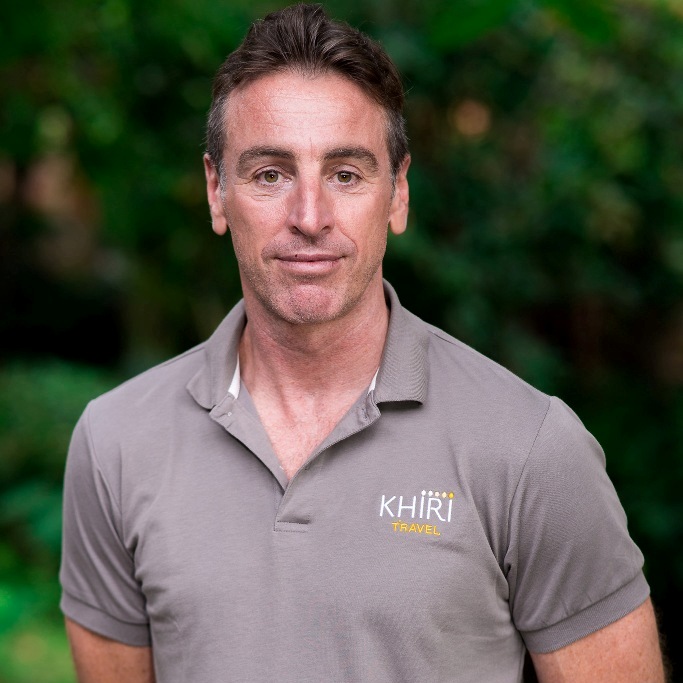 Aaron first arrived in Vietnam in 2004 as a tour leader landing in bustling Hanoi and has since explored most corners of the country. Although tour leading took him to many parts of SE Asia, Vietnam, and in particular, Saigon, always felt like home. Aaron joined Khiri Travel in early 2023 and is a fan of exploring the country by motorbike and recently completed a month-long ride into the central highlands and along the spectacular eastern coast of the country. In the past he has ridden from the Mekong Delta to Ha Giang in the far north.