Selling trips to Northern Vietnam in 2023? Read our guide to the best time to go
When to Experience Vietnam's Most Spectacular Region
Vietnam is truly one of the most diverse countries in Southeast Asia. This long, narrow country is commonly split into three – North, Central and South – with each part displaying its own weather conditions and attractions that may be best seen at a specific time of the year. So choosing when and where to visit is key to enjoying a memorable holiday, which is why I would recommend September and October for a trip to North Vietnam.
The northern part of the country is home to the stunning karst formations and mountainous regions bordering Laos and China. These areas contain spectacular rice fields planted in multi-layered terraces, and September and October is harvesting season which means you will have sensational views, as well as many photo opportunities to capture the vibrant green and gold colours. Its rainy season begins in June, bringing hot and humid downpours on a daily basis. But if you wait a few months, the climate changes to cool, dry and absolutely perfect for exploring this magical part of Vietnam.
Northern Vietnam has an incredible array of sights and experiences to enjoy. For those arriving in September and October, the climate is extremely welcoming, with temperatures in the mid to low 20 degrees Celsius and dropping in the evening. Whilst there may still be the occasional shower, the weather during these two months entices many to visit before the high season kicks in, meaning a less crowded and therefore richer experience.
Sights & Sounds of Sapa
One of my favourite places in the northern part of Vietnam is the area around Sapa. This unique region is home to many hilltribe minorities, each with their own distinctive coloured headscarves and ornately decorated tribal fabrics. I travel with my groups from Hanoi on an overnight sleeper train, arriving at Lao Cai station in the early hours of the morning.
Luckily, the strong Vietnamese coffee peps everyone up quickly enough and we head to the hotel to drop off our bags and enjoy a delicious breakfast. Most Vietnamese people start their day with a large bowl of phở. It takes over five hours to create the rich stock of this soup, and you can choose from an option of chicken, beef, or vegetarian. Noodles and herbs are added for extra flavour. Another popular breakfast is bánh mì – a crusty baguette filled with meat, pickled vegetables, pate, egg, herbs and chilli. If you are like me, you can forgo the chilli spice!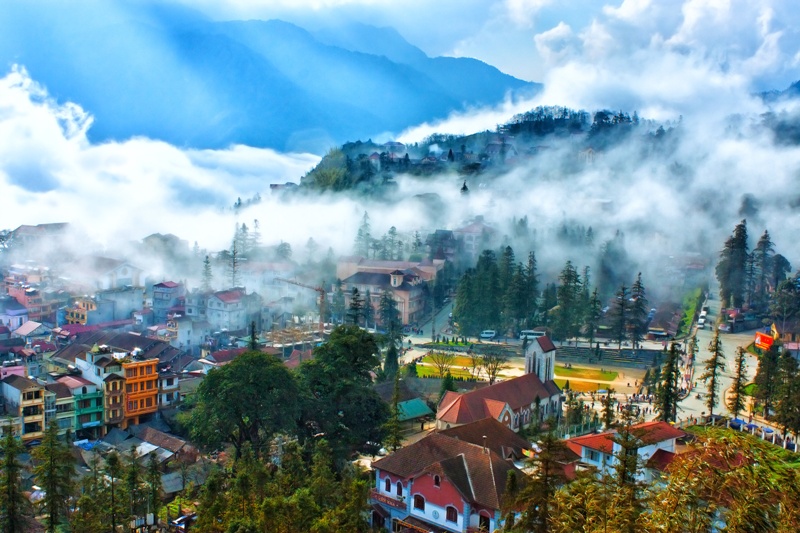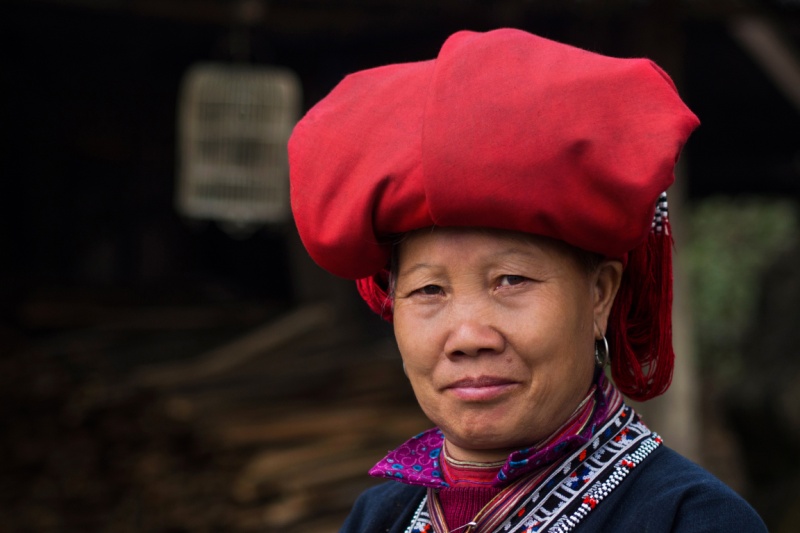 Then it's straight off to begin one of the several treks around the lush, terraced rice paddies. It's not long before we are joined by several of the local women who are keen to sell their handcrafted bags or garments. Competition is overly eager but never overwhelming. There is no obligation to buy so I take the opportunity to chat with whoever has chosen to walk beside me and I ask as many questions as I am asked. We discuss daily life, favourite foods, and the conversation usually turns to the number of children they have. Married life starts early in this region and many women will bring their babies along for the trek, tied securely to their backs.
As we take in the stunning views of the terraces, it's easy to lose track of time as we make our way through a village before arriving back at the hotel. It is then that the women take the opportunity to show us what they have made, their fingertips stained with the rich colours of the fabric they want you to purchase. Should you wish to buy anything, some friendly bargaining takes place until a price is reached where both parties are smiling. I treasure these moments of interaction and information sharing. These formidable women have taught me many things over the years and the selfies are a wonderful reminder of our various encounters.
Magical Mai Chau
Famous for its stilted houses and forest-covered mountains, Mai Châu is rich in culture and stunning nature. Popular with cyclists, there are many trails here to explore on two wheels. Or take to the water for a morning of kayaking on the Hòa Bình Reservoir.
Harvesting takes place from September to November so you will be sure to see many farmers working the land during your visit. The rich vegetation here means that the local food is always fresh and extremely tasty. Pork and chicken dishes are commonplace, served with rice, mint, carrots and vibrant green vegetables. For the more daring tourists, look out for ve sầu chiên, a local delicacy of stuffed and fried cicadas.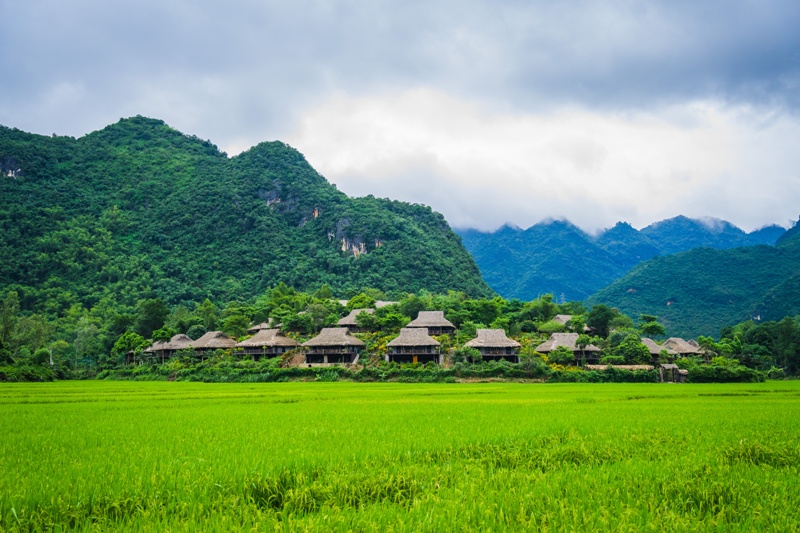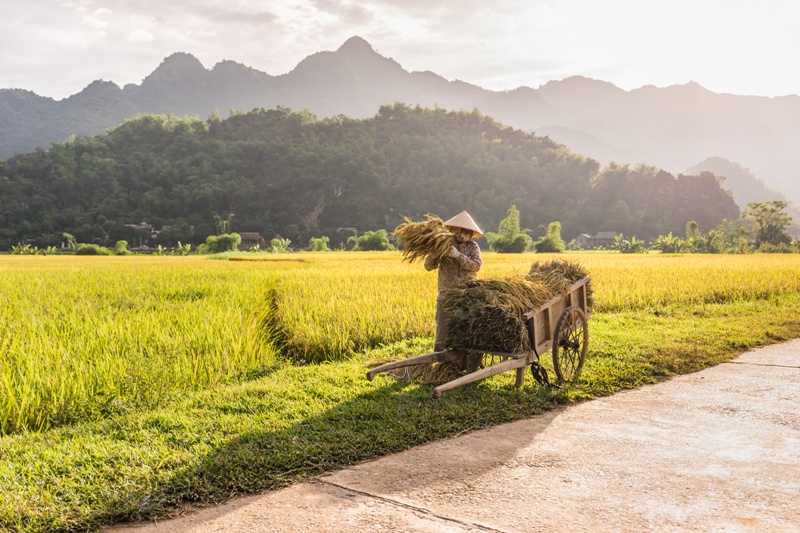 Going Loopy in Ha Giang
Getting further off the beaten track, many come to Northern Vietnam in September and October to complete the famous Hà Giang loop; a stunning 350 km adventure filled with some of the world's most breathtaking scenery. This mountainous area is seldom seen by most Vietnam visitors, but it's a place that leaves an everlasting memory for those completing the sensational road circuit.
While it can be driven in two days, I would recommend savouring the moment and choosing a more leisurely four or five day journey. Be sure to make a stop at the impressive Lung Khuy Caves, and stop at the Hmong Kings Palace to take in the distinctive Chinese architectural style.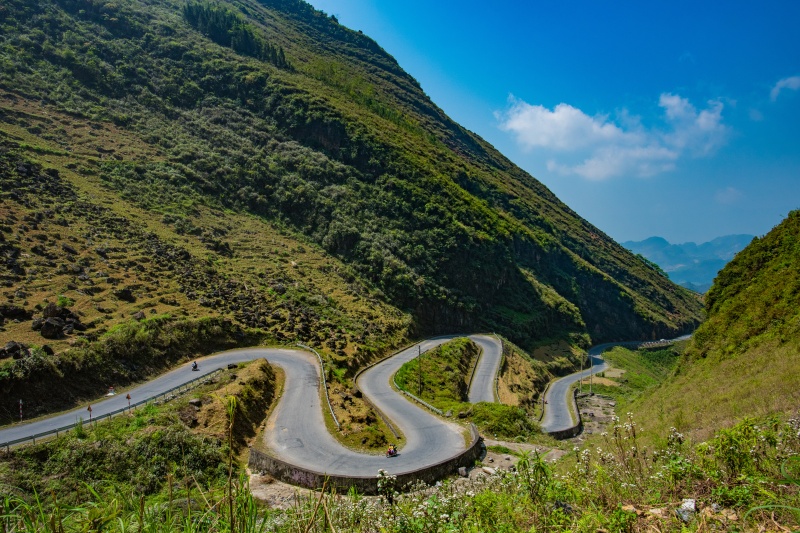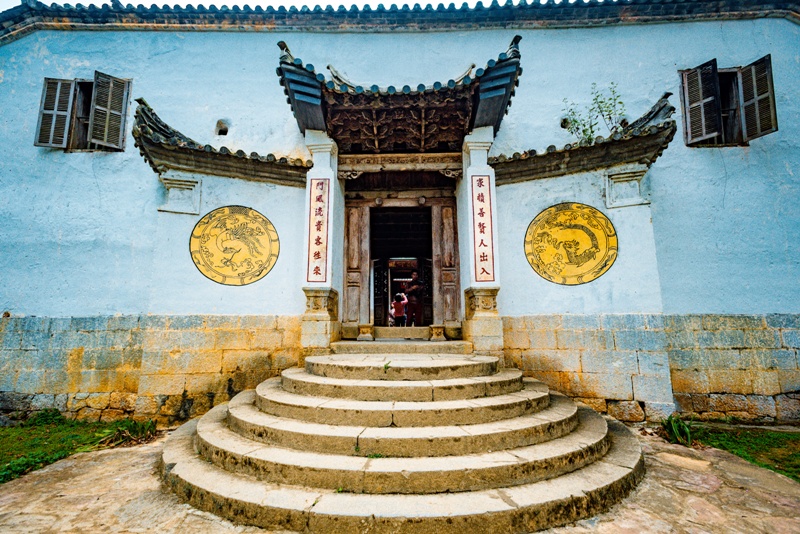 Other highlights on the loop include local markets, the Twin Mountains, and the Lung Cu Flag Tower. From the top of this tower, you can see into China. The rivers, valleys and mountain passes are a constant highlight throughout the ride, so have your camera ready for the numerous photo opportunities along the route.
There are many other wonders in Northern Vietnam, from the sensational nature to the incredible local people, and every region has a vast array of culinary delights. One thing is for sure, a trip here will be an experience you will savour forever.