Cambodia's little known southern islands are now more accessible than ever, & home to some stunning resorts & beaches
Beach-Hopping Off Cambodia's Southern Coast
Just off the south coast of Cambodia in the northern end of the Gulf of Thailand you will find some pretty unique islands that offer a range of accommodation to suit all budgets. From the luxurious Six Senses & Song Saa resorts to basic beach bungalows, the islands of Cambodia have it all.
The best news is that these islands are now even more easier and accessible than ever, making them the best beaches to visit in Southeast Asia in 2023. A new express motorway opened in October 2022 which has reduced the driving time from Phnom Penh to the port of Sihanoukville from 5.5 hours to 3 hours, shaving over 2 hours off this overland drive. Once you reach the port it is then only a short 40 minute ferry or speed boat ride to the idyllic paradise that awaits you.
Koh Rong
This island has the reputation for being more of a beach party island, as it is on the main beach of this island where the younger partygoers tend to congregate. This is not true for the entire island though and there are some parts of the island that are very quiet with secluded beaches. This is the larger of the two main islands and there are some very cool small boutique resorts like Tamu and Scarlett Sails. Koh Rong is also home to the impressive Royal Sands Resort, a lovely quiet resort that has private pool villas.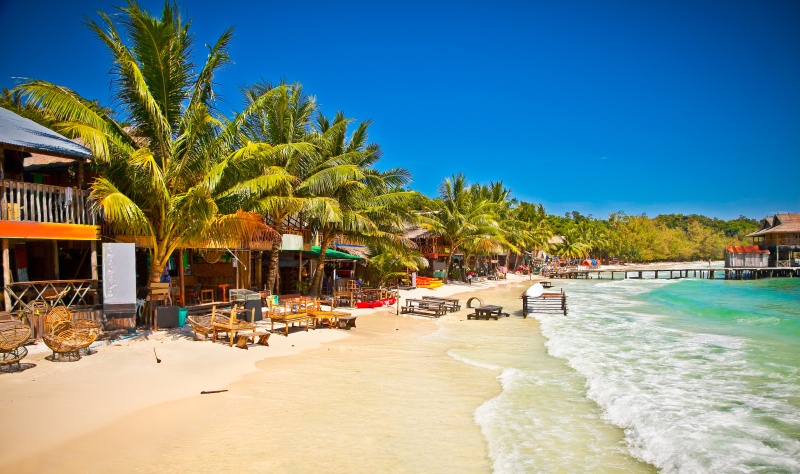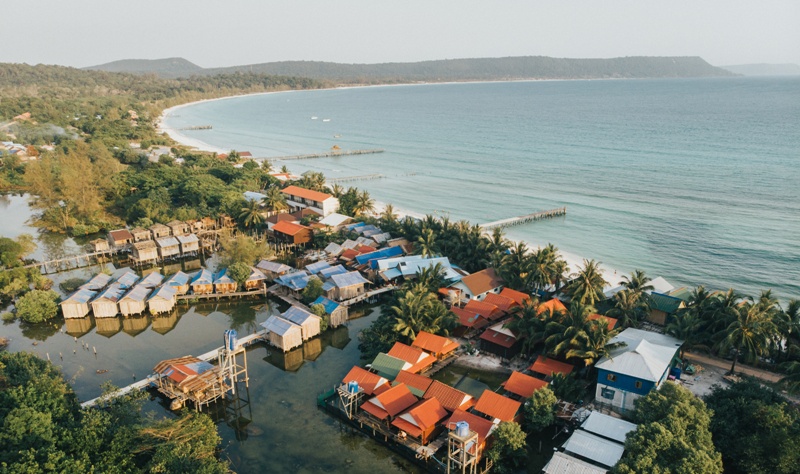 Koh Rong Samloem
Although having the reputation of being the quieter of the two islands, the main beach of Koh Rong Samloem, Saracen Bay has a great string of beach restaurants and bars. This island is probably also best suited for families as there are some very cool water sports and activities on offer. It is also possible to take a great hike up and over to the really quiet side of this island for a lovely lunch at Lazy Beach. This island is also home to a very welcoming and unique fishing village called Mpai Bay, where you will get you a sense of local life on an island – a really great day trip for the more adventurous.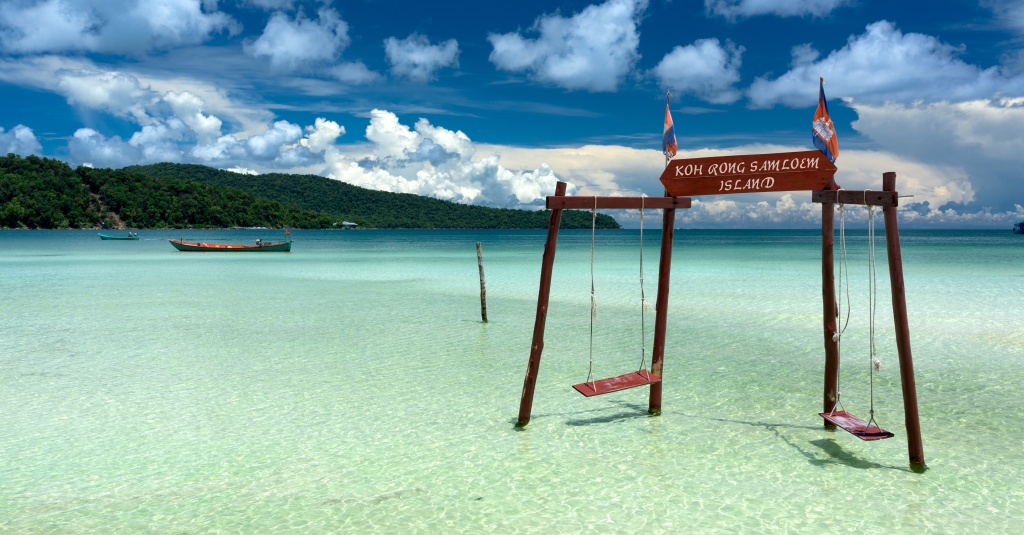 Uber Luxury
Also located just off the coast of Sihanoukville are two world class luxury island resorts. Song Saa Private Island was Cambodia's first luxury island resort and is truly unique. The resort is committed to marine preservation and protection and they offer some very cool and responsible and sustainable activities, and the snorkeling from Song Saa is excellent. Our favourite villas at Song Saa are the overwater Villas, which have a glass area in the main living area – you can literally see the sea below your feet. The jungle villas offer a spectacular breathtaking ocean view. The well-established brand Six Senses brand of luxury hotels also has a property in this area.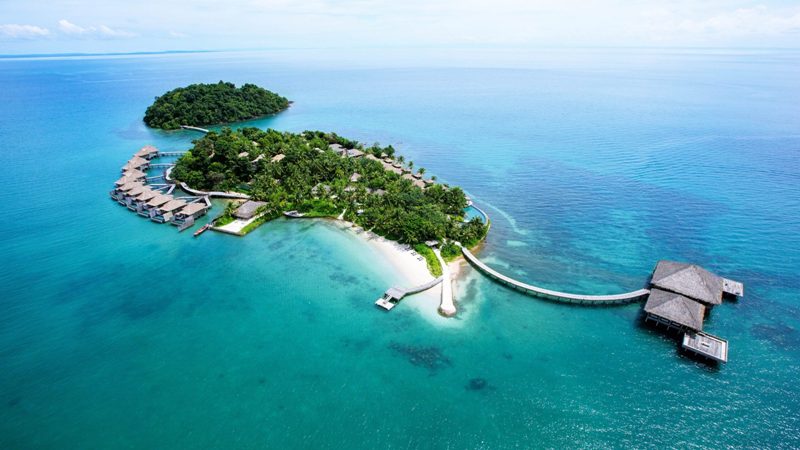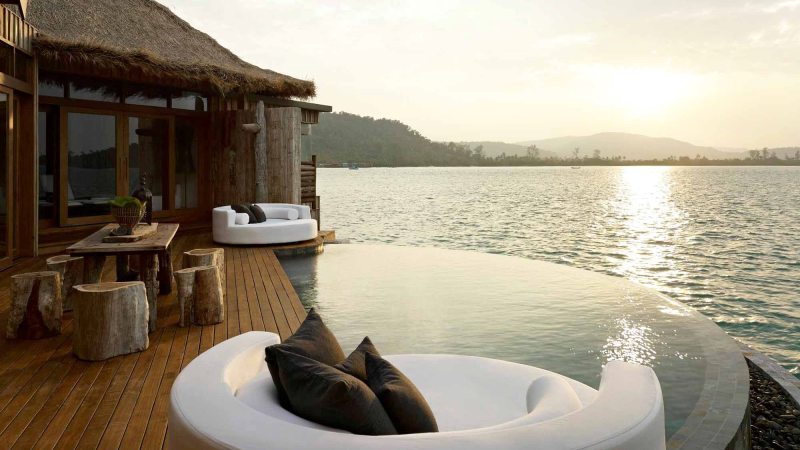 When to Go
After an enchanting journey through the kingdom of wonder that is Cambodia, exploring the temples of Angkor and the bustling city of Phnom Penh, the best time to drop and flop on a tropical island is between the months of November and April. This is also known as the dry season and you can typically expect beautiful sunny blue skies and mild temperatures that will allow you to simply sit back on a beach deck and read a book.