A look at some of Khiri's most delicious Sri Lankan food experiences
While Sri Lanka is well known for its diversity ranging from history, wildlife, nature, rainforests to beaches, one of the most underrated experiences on offer is the Sri Lankan cuisine which is second to none in Asia. While many travellers come to a premature conclusion that it's just curries and pretty much the same as Indian food, a proper itinerary with us featuring our signature experiences will definitely change that perception and highlight the uniqueness of Sri Lankan food.
Flavours of a Melting Pot: Colombo Through its Food
Colombo is a perfect example of a melting pot of cultures and there's no exception to its culinary delights either. Being influenced by the delicacies of different ethnicities such as Sinhalese, Tamils, Muslims and Sri Lankan Burghers, there's no better place than Colombo to do a proper foodie tour!
This experience covers pretty much all aspects from street food, local eateries to fancy fine dining style restaurants. Whether it's a Vadai, Dosai or Idly at a Tamil restaurant, a Kottu Roti or a Samosa at a Muslim restaurant or a neatly presented portion of hoppers, everything will scream out Sri Lankan spices which will probably bring tears of happiness and spice.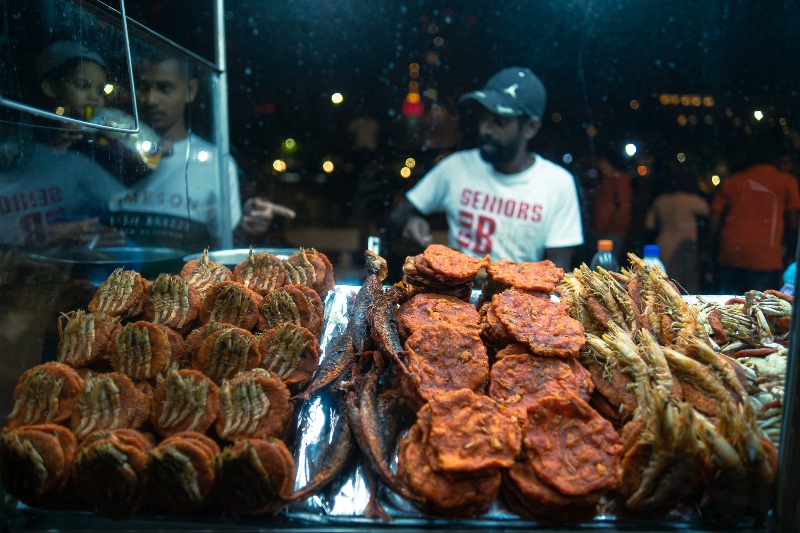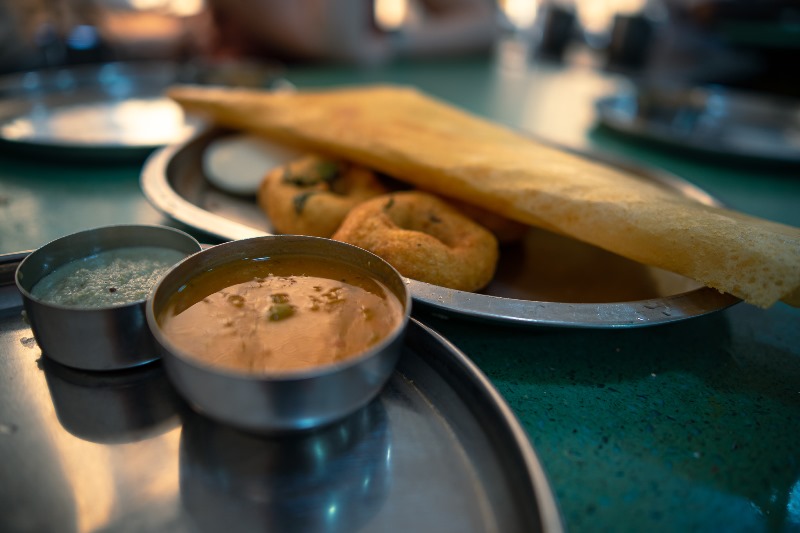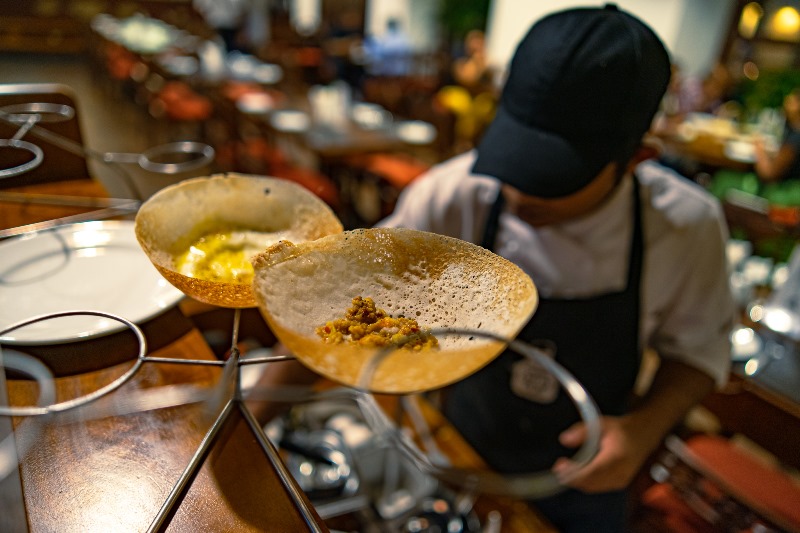 Cooking in Kandy
While Kandy is often considered only for cultural importance and usually featured in itineraries for just one night, we believe that it's a destination that deserves a longer stay simply for its cuisine. We have a few experiences based around Kandyan flavours. 
Curries, Claypots & Kandyan Flavours takes place in a simple house where authenticity is the key. This is a real home where an extended family of three generations live together and with the ladies of the family you will join for a traditional cooking session on claypots followed by lunch. While the cooking session itself is informative, we believe what really makes this experience special is the genuine hospitality and the real homely setting.
Our Cook like a Local experience takes place at a homestay bordering the Mahaveli River in a scenic location where the lady of the house will take you through an extensive culinary journey with an in-depth introduction to Sri Lankan spices and a perfect lesson of how they are used in day to day cooking. If you want to feel like a Masterchef of Sri Lankan curries, this is the experience for you!
One of our lesser known experiences Memorable Moments with a Kandyan Family takes you on a visit to the simple house of Bandula where his family will prepare some of the most sought after traditional Kandyan sweets ranging from Kavum, Pani Walalu to Kokis.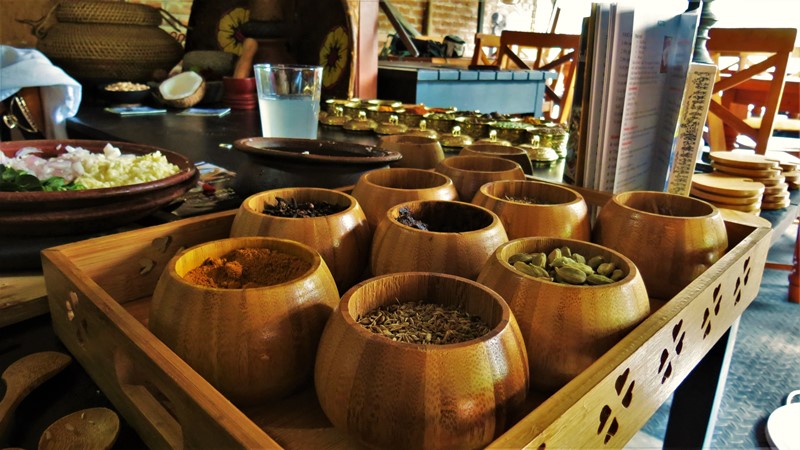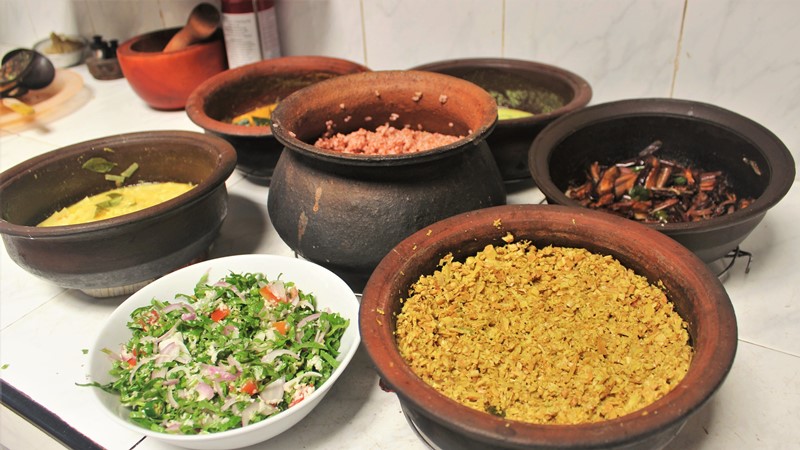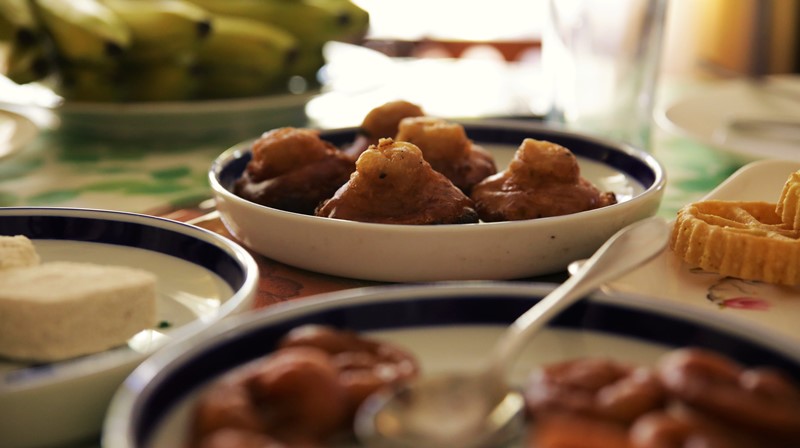 Eastern Delights with Mala
This experience is only for adventurous travellers who are after raw travel experiences. For those who visit the East coast (mostly during European summer months from April/May to October) and are looking for a real sneak peak into local life, we would suggest a stay at Mala's homestay for a night – you won't find anything real than this. But this is only for those who don't mind roughing it for a night at a very basic house.
On the second day morning, Mala will take you through the local markets to buy vegetable or seafood followed by a proper cooking session with her in the kitchen after which you get to taste a typical eastern lunch.
Photo credit: Katrijn Boone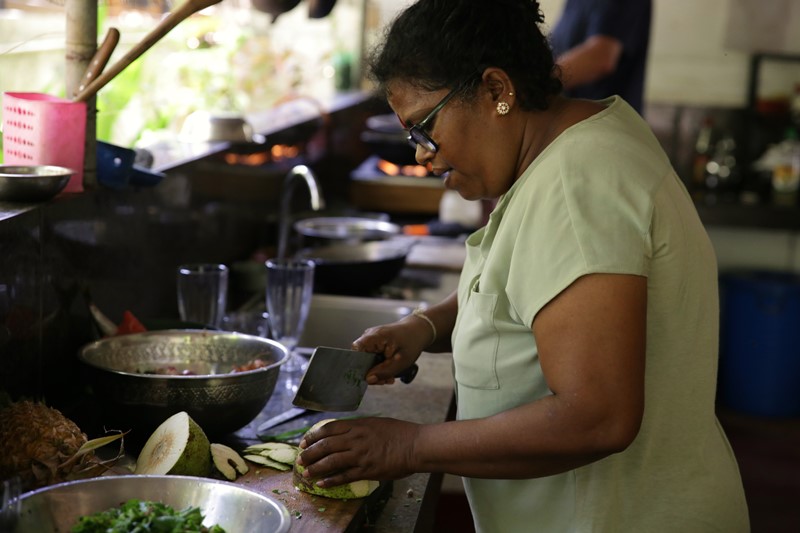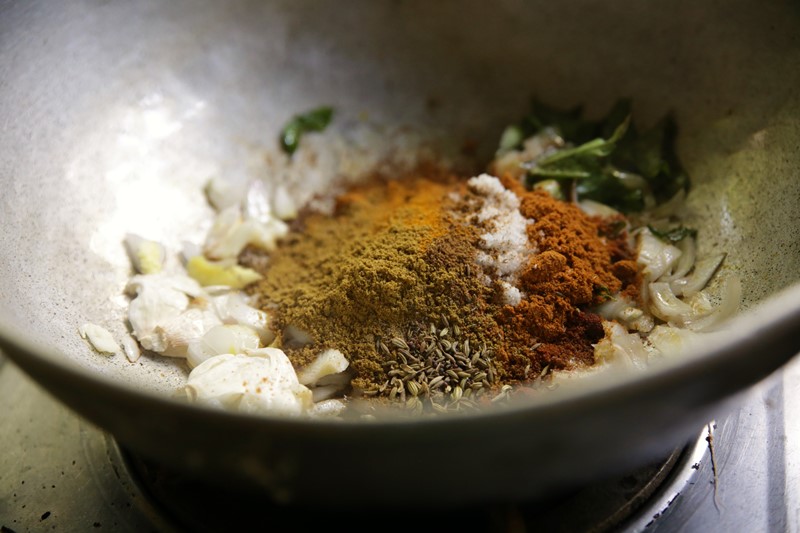 Supper With a Southern Blend
Here's a special experience in Galle that often works perfectly as a farewell meal providing a fantastic finale to a trip. Yet again, this takes place in a simple home in Galle where the lady of the house will be waiting with arms open to welcome you. Before feasting on the main meal, you can enjoy a welcome drink over a game of carrom which is quite famous in Sri Lanka.
Then on the menu what will take the spot light naturally would be some southern style seafood and Coconut (whether it's a coconut milk based curry, a Coconut Sambol or even a Coconut Roti). This is a quintessentially southern experience, a perfect blend of Spices, Hospitality and Care!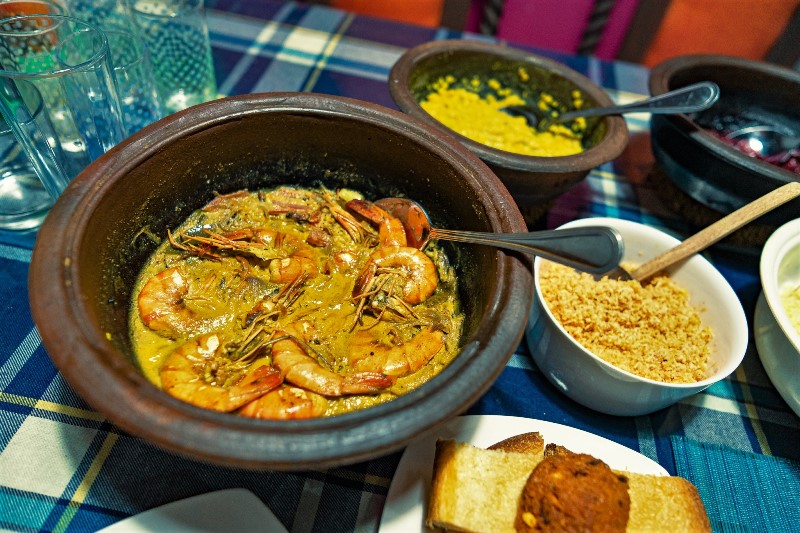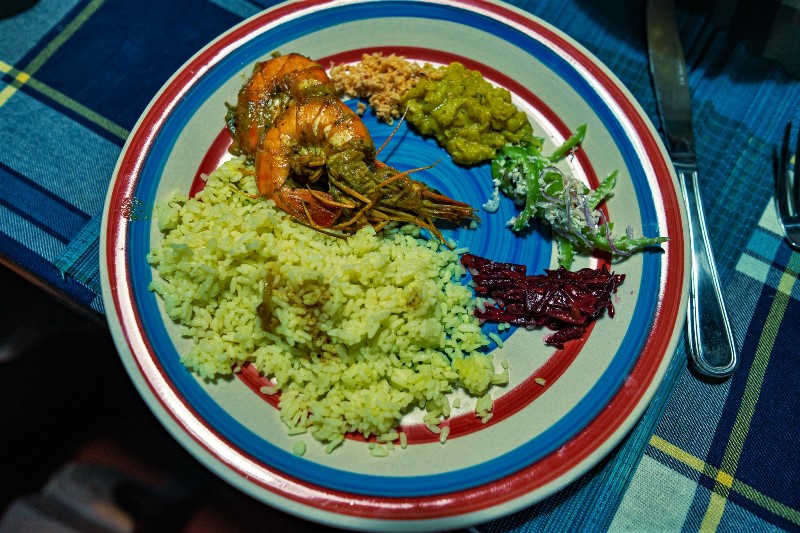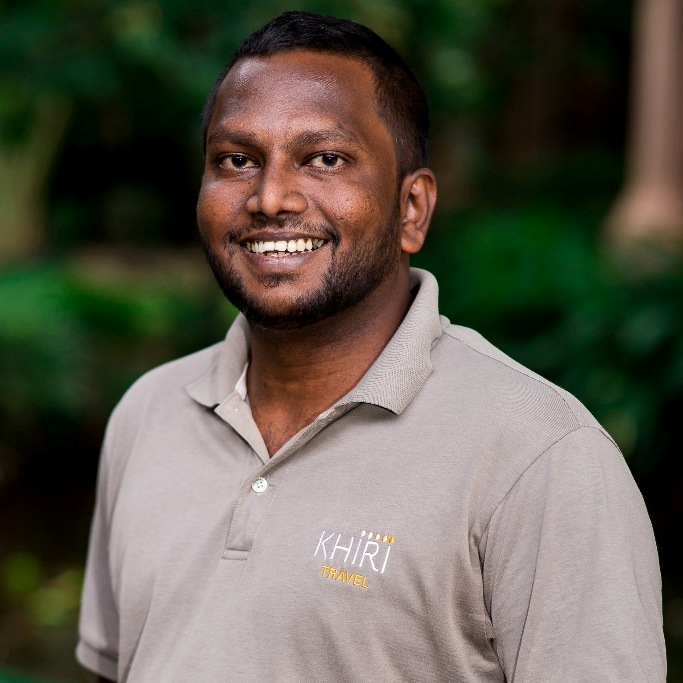 Mahiru Fernando was born and raised in Colombo, Sri Lanka, and as far back as he can remember, he has always loved being surprised by the things his hometown has to offer. His favourite places on the island are the national parks (though he prefers them without the crowds), and the cooler hiking trails in the countryside that offer fresh air, lush greenery, and views of the waterfalls. When he is not at work, Mahiru can be found with a guitar in his arms, or in a kitchen, where he loves to prepare his favourite dish: Black Pork Curry.