Production became a vital source of income for Vietnam in the early 20th century. After that, the Vietnamese coffee industry became a sustainable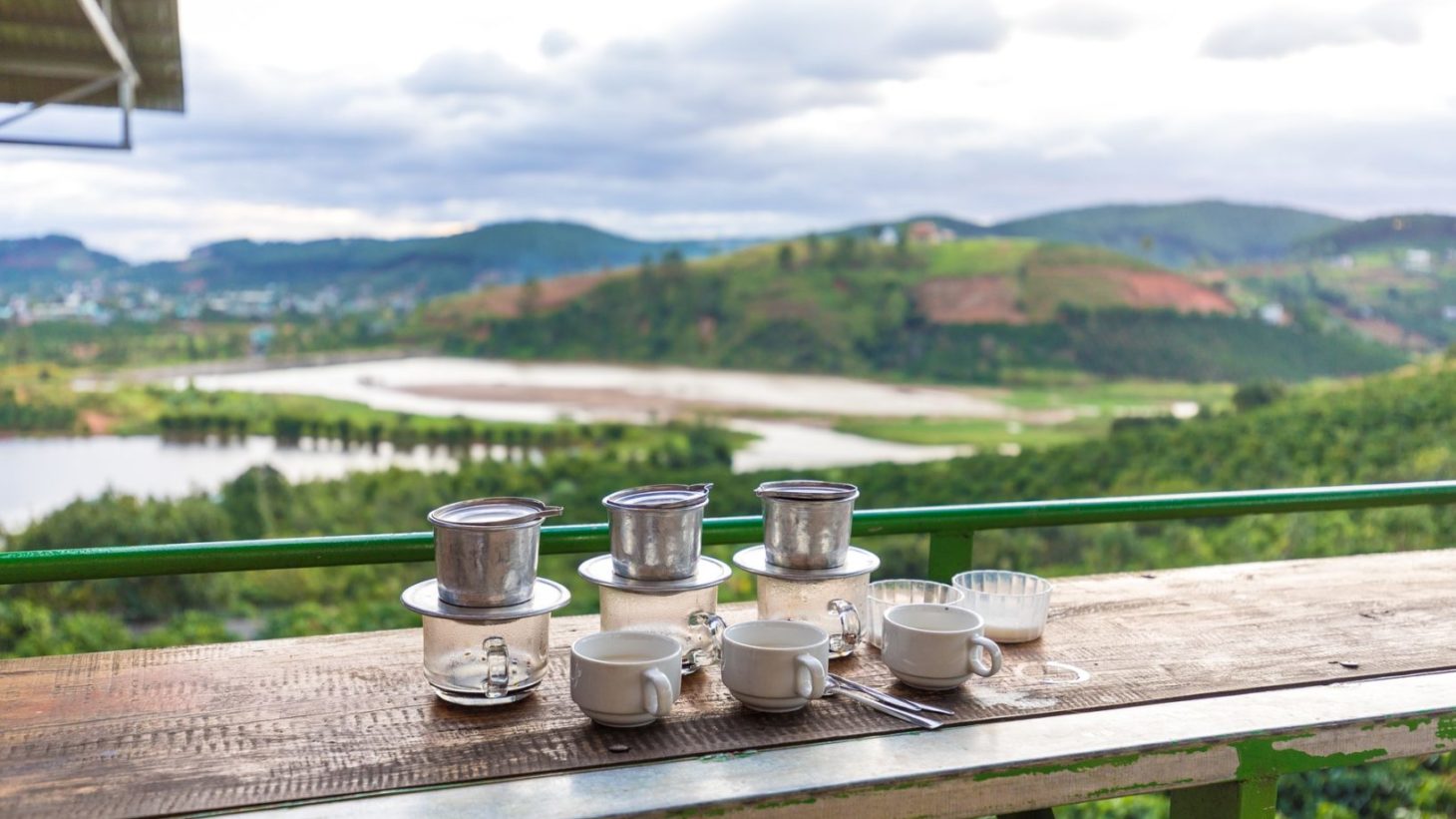 The Central Highlands - Capital of coffee
Production became a vital source of income for Vietnam in the early 20th century. After that, the Vietnamese coffee industry became a sustainable yield and significant economic force in the country.
The Vietnam War affected the development of the coffee industry. Few people know that Vietnam is the second-largest producer of coffee in the world. Still, economic reforms under the label "Đổi mới" resulted in the industry's tremendous growth. This result the country's second most valuable export product after rice. Brazil, by the way, is the biggest coffee producer.
According to IDH, coffee production is concentrated in the Central Highlands, accounting for more than 80% of the total output. The city Buon Ma Thuot in Dak Lak province is considered the country's coffee capital. The soil in the Central Highlands is red basalt, which is perfect for sustainable agriculture such as growing seeds. It is rich volcanic mountain soil which is, combined with the altitude, key to the development of the coffee cherry.
This industry in Vietnam is a serious business. It is not enough to just taste this potent drink. Learning the preparation technique is an integral part of the total experience.
Vietnam's coffee is popular all over the world. People from everywhere come to this country to taste and learn more about this industry. It has been a tradition in Vietnam dating back to the mid-1800s and will carry on to future generations. Developing states of coffee culture in Vietnam started as a mixture between French influence and deep Vietnamese roots. However, nowadays, Vietnamese has gained its reputation and differs from the rest of the world.
Different types of coffee and unique culture
The majority of coffee consumption for Vietnamese people comes from the robusta species, although Arabica has become more popular. Robusta has higher caffeine content, is darker and more robust than Arabica. In some important markets, such as the US, Arabica is more popular, and the Vietnamese market has adjusted. Especially the Catimore variety produced more Arabica than before.
One of the unique cultures in Vietnam is coffee with eggs. The beginning of the trend for adding egg yolk first appeared in Hanoi during a milk shortage when an alternative had to be found. The technique today involves taking a single egg and first removing the white. The yolk is then whisked and added to some condensed milk along with a tablespoon of freshly brewed coffee beans.
The result is a light and fluffy mixture that can then be introduced on top of a regular cup of coffee. While egg started out in a handful of shops in Hanoi, it has since spread throughout the country and become a signature Vietnamese drink. So you'll find it in most of the major cities, and it tastes much better than you might imagine.
Iced coffee with condensed milk
Not only is tasting coffee in Vietnam an experience, but also learning how it is prepared is the key to understanding Vietnam's culture and love affair with their drink. Iced coffee is prevalent in the big Vietnamese cities such as Hanoi or Saigon. You will see people stopping everywhere on the way to work for a strong yet sweet iced coffee with milk made with condensed milk and lots of ice.
The correct way to brew this bold drink is to use a unique, single-serving metal filter cup and press. Ground coffee is placed into the filter, tamped down by the press, and then pouring boiling water through the metal cup. The process takes a little bit of time, but it will surely help travelers relax while enjoying the aroma of the fresh brewing coffee.
Café da is a strong taste and then sweetened with the addition of condensed milk. Café Sua Da refers to a café da serving with a tall glass of ice with a straw.
Trung Nguyên
Buon Ma Thuot is also the home of Vietnam's most famous coffee brand: Trung Nguyên. One of the most well-recognized Vietnamese coffee brands. Founded by Dang Le Nguyen Vu and Le Hoang Diep Thao back in 1996 in Buon Ma Thuot Province, also known as Central Highland. Where they are a perfect combination of soil, temperature, and natural condition.
Two years later they opened their first coffee shop in Ho Chi Minh City. With the success of their product and the positive feedback that they got. Trung Nguyen developed the first Vietnamese franchise and has expanded throughout Vietnam and a number of other countries.
Trung Nguyên has received numerous prizes and titles for many achievements ever since. Known as the high quality of the product with relatively affordable price. Now it's the largest domestic brand, producer, and processor of coffee in Vietnam also exports its product to more than 60 countries all around the world. Singapore is the international hub of Trung Nguyên
For more detail and information you can visit Trung Nguyen you can also find the rich history of their brand and the variety of their product as well.
Join our Vietnam Coffee Tour
If you join our tour, we will bring you to the "Trung Nguyên Village" in Buon Ma Thuot. Where you will learn everything you want to know about the process of coffee production. If you are interested in an in-depth coffee experience and embrace rich Vietnamese culture. We would like to invite you to visit the heartland of production in Vietnam on one of our Vietnam tours: the Central Highlands. Although it is a relatively undiscovered destination, Khiri Travel Vietnam believes this area, with its plantations and villages, is not to be missed.
Trying different types of coffee will be one of the top activities. The Central Highlands of Vietnam is also the home of interesting ethnic minority groups such as the Jarai, Bahnar, Sedang, etc. Dalat, the capital of Lam Dong province, has been a popular holiday destination since colonial times. It is an open-air museum of French colonial architecture. The Central Highlands also was a significant battleground during the Vietnam War, especially Gia Lai and Kontum provinces. Come and join our Vietnam Coffee Tour, to embrace and explore the history and local culture.
For more information and booking requests, please contact our team at sales.vietnam@khiri.com or visit Khiri Vietnam