The exploration of modern Thai culture in the 21st century, as time moves on do cultures change and adapt to our modern-day surroundings?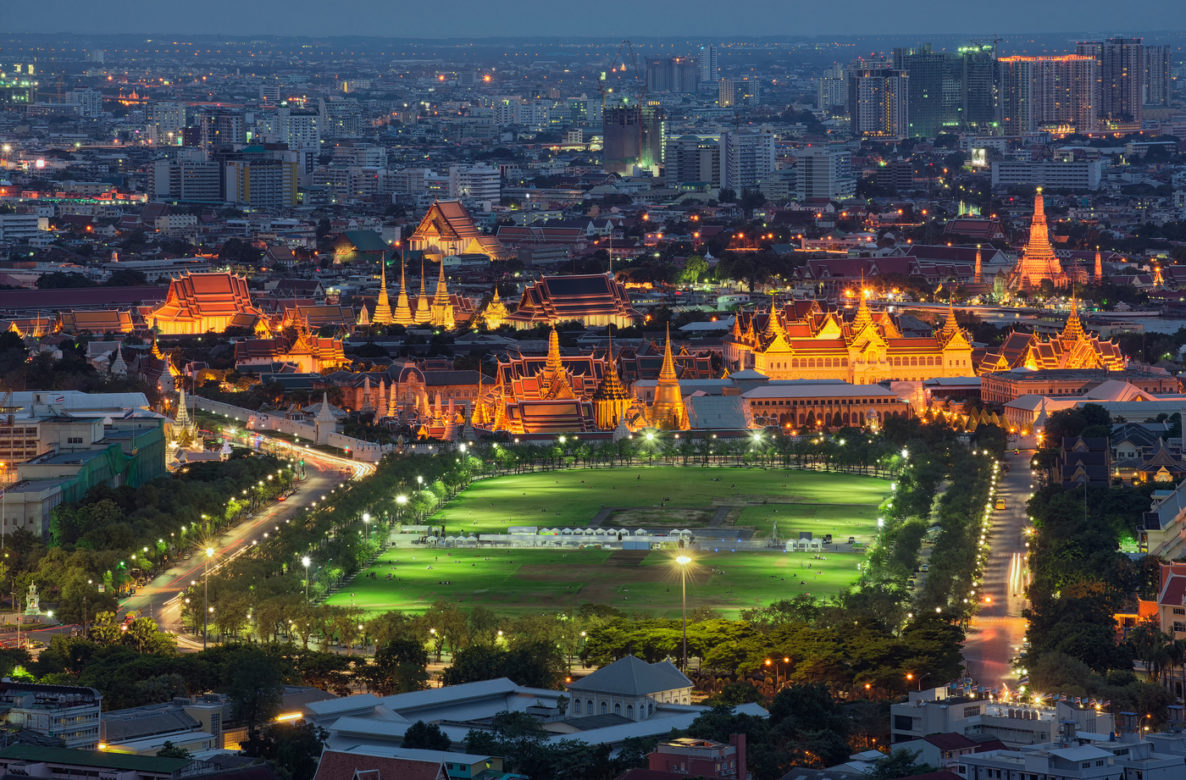 Religion
The exploration of modern Thai culture in the 21st century, as time moves on do cultures change and adapt to our modern-day surroundings?
Over the years the Thai's have become masters when it comes to adapting to their ever-changing country and upholding their cherished culture, values, and rituals. In the present day, Thai culture's old & new rituals are still upheld and play a significant and sustainable part in the day-to-day lives of the majority of the population. Thai people are well-known for their friendliness, generosity, and tolerance. Many travelers call it "a land of smiles".
'Wai' is Thai's traditional greeting to one another. It is a representation of respect and to be humble. The younger person usually performed to the elder. By holding their hands together like a praying position and bowing their head to touch the tip of their fingertips. This is accompanied by the words 'Sawadee' equivalent to 'Hello' in English.
Traditional cooking and eating
Thai culture also comes in many forms for you to explore and experience. The Thai food culture over the past few years has become a worldwide phenomenon. The combination of sour, sweet, salty, bitter, and spicy flavors creates a sumptuous mix that has become a signature within Thai cuisine. The traditional styles of cooking have been passed forward to future generations.
The food industry in Thailand has been influenced by neighboring countries such as Burma, Laos, Cambodia, Vietnam, and China. This resulted in a mix and combination of traditional Thai food and Thai twist dishes with other countries' elements. Many dishes may look similar but the taste is definitely different!
Also, differences in landscape and local cultural diversity have resulted in regional differences across the country. Including a taste of the food in different regions. With the use of natural resources and homegrown herbs and ingredients.
During a visit to Thailand, why not try your hand at creating your own version of some of the Thai classics. Something like green curry, Pad Thai, hot and spicy soup "Tom Yum Goong" or the spicy Thai salad called "Som-tam" at one of the many renowned Thai cooking schools.
Thailand's Festivals
A culture of celebrations Thailand is renowned within South East Asia for its colorful and vibrant celebrations and traditions. None more than the refreshing water festival Songkran. It is heralds in the Thai New Year, always a firm favorite if you are visiting in the month of April be prepared to get wet. As the Thai's greet each other by sprinkling water on each other as a blessing for the coming New Year.
The 'Festival of Light', or Loi Krathong, is another one of the most anticipated festivals in Thailand. Also, it is a great picturesque festival as the candles lit on the banana stems flow in and around the local rivers, ponds, and sea. This festival is celebrated on the 12th Thai calendar month on the full moon day. Usually in mid-November to thank the 'Water Goddess' for giving the farmers the resources for rice harvesting.
Banana stems are woven into lotus shapes and decorated with flowers, incense, and candles to created Krathong. Then lit and floated on rivers across the country. As the main rice harvest season ends, it's time to thank the Water Goddess for a year's worth of her abundant supply.
Traditional Textile
Also strongly associated with Thai culture are its silk weaving traditions. The earliest evidence of silk production was found among the ruins of Ban Chiang, a Bronze Age site in North-East Thailand. There has been a long history in Thailand of producing and weaving with textiles in general. Not only silk, but also hemp, cotton, and banana fiber.
Over the centuries the local weaving industry has had its ups and downs. As the Thai elite usually preferred imported Chinese silk and Indian cotton. The silk weaving traditions continued in Isan, but overall it was in serious decline by the end of World War II.
This was due to various reasons, such as inferior quality silkworm cocoons, and Buddhism prohibiting the killing of all life forms. Also, machine-made fabrics, and the increasing popularity of Western-style clothing by the wealthy Thai as well. However, traditional Thai textiles are still preserved and worn by the royal family. Also, it is still being used in Thai festivals such as Thai's New Year, Songkran, and Loy Kratong festival.
Shortly after the war, the American revived the silk industry; Jim Thompson. Being the son of a textile manufacturer and with experience in working with costume design in the 1930s, he quickly realized the potential of Thai silk.
He visited some local Thai Muslim weavers in Ban Krua and got some samples made and the rest is history. Basically, Thompson revived the whole Thai silk industry in a relatively brief period of time!
Checking out Thai Art
On our Bangkok Culture Tour, you can visit Jim Thompson's House. This unique place consists of a complex of six traditional Thai-style houses made of teak. The extensive On our Bangkok Culture Tour, you can visit Jim Thompson's House. This unique place consists of a complex of six traditional Thai-style houses made of teak. The extensive art and antique collection are predominantly of Asian origin. Includes detailed sculptures, paintings, porcelain, an overview of the silk production through the ages, a silk fashion shop, and more.
Afterward, you embark on a short walking tour to explore the nearby local neighborhood. Then, visit the silk weavers, some of which were Jim Thompson's original suppliers! One of these weavers proudly displays a large framed photo of Jim visiting his father along the canal with the present owner included in the photo as a 14-year-old boy
Khiri's Experiences
Following the silk and traditional parts of this Bangkok Culture Tour, the trip moves on to present-day street art. While walking along Khlong (Canal) Saen Saeb you can't help noticing the huge amount of murals. Partly due to the result of the yearly Bukruk street art festival.
The first one transformed Klong Saen Saeb into an enormous open-air gallery. Along with colorful murals on both sides of the canal, which can change from week to week. Of course, the quality of the murals and graffiti varies, but it's vibrant and contemporary.
You continue walking to a small park in the center of town, also known as the Graffiti Park. Besides offering a small playground for children and a court for playing 'Takraw' and other ball sports. The walls feature a continuous 'battle' of local artists who happily keep painting and spraying with very colorful results!
After exploring the contemporary street art scene you walk to the Bangkok Arts & Culture Centre for lunch, coffee, and at least one modern art exhibition.
These are just a few examples of what makes Thai culture unique, rich, and dynamic. Changing with the times in which we live. Come and experience this charming culture for yourselves.
For more details and booking requests, please feel free to contact us at sales.thailand@khiri.com or visit our website Khiri Thailand