Embark on a captivating journey from Phnom Penh to Battambang by train, immersing yourself in Cambodia's slow travel's unique charm.
Train travel in Cambodia is unique and commercial or passenger train journeys through the nation are an experience within themselves. Seven years ago, I first jumped on a Cambodia train and headed south to Kampot. After over 15 years of not being in service in 2016 the resurgence of local train travel began back then The Phnom Penh to Sihanoukville service was the only passenger train running that did a stop in Kampot. This service only ran over weekends too. In 2021, the passenger service to Battambang recommenced. Cambodia's rail network was established in 1932 but was completely dismantled during the reign of the Khmer Rouge. Today train travel in Cambodia is as it was back in 1932: it's slow, rattles, and has open window air-conditioning but most of all it's just fabulous. I love train travel at the best times but put me on an old rattler with the never-ending train whistle blowing and the floodgates of the romance of train travel open up. You will not find many foreigners on these passenger trains, and they are a choice of travel for locals only, On my journey from Phnom Penh to Battambang which took just 7 hours I was the only Westerner onboard.
The initial ride as you depart Phnom Penh is an eye-opener. For the first few kilometers, you will find some of the poorest communities that have set up the most basic of accommodations hugging the railway tracks, a stark contrast to the new and bustling cosmopolitan Phnom Penh now with a skyline of high-rise modern apartments, also a somber and humbling experience and harsh reminder that Cambodia is a developing nation. As you head further out of the heart of town, the scenery starts to transform as you pass by the more industrial areas of the city with manufacturing facilities set amongst small satellite cities. Phnom Penh is not an overly big city, and it is not before long that you are immersed in the true heart and soul of beautiful Cambodia. Off the beaten track as you rattle along through the core of Cambodia getting up and close and personal to rural provincial areas that you simply do not see or experience when traveling by road. The terrain forever changes as you wind through rice farms to orchards of mangos, cashew trees, and sugar cane plantations. At times, all you can see in the distance is the vivid green of rice paddies but then you find yourself deep in the dense lush, and tropical jungle-like settings. You go through small villages where to this day the villagers still stop and stare in awe, faces beaming with smiles and hands frantically waving, you could be mistaken for thinking that this is the first time these locals have seen a train come through. One of my favorite sights was seeing water buffalo in ponds, frolicking and rolling in the mud and water. This is Cambodia, this is where you see how the Khmer people go about their daily lives, whether it be farming, building, relaxing, cooking, selling wares or simply just being, It is on this train journey you get incredible insights.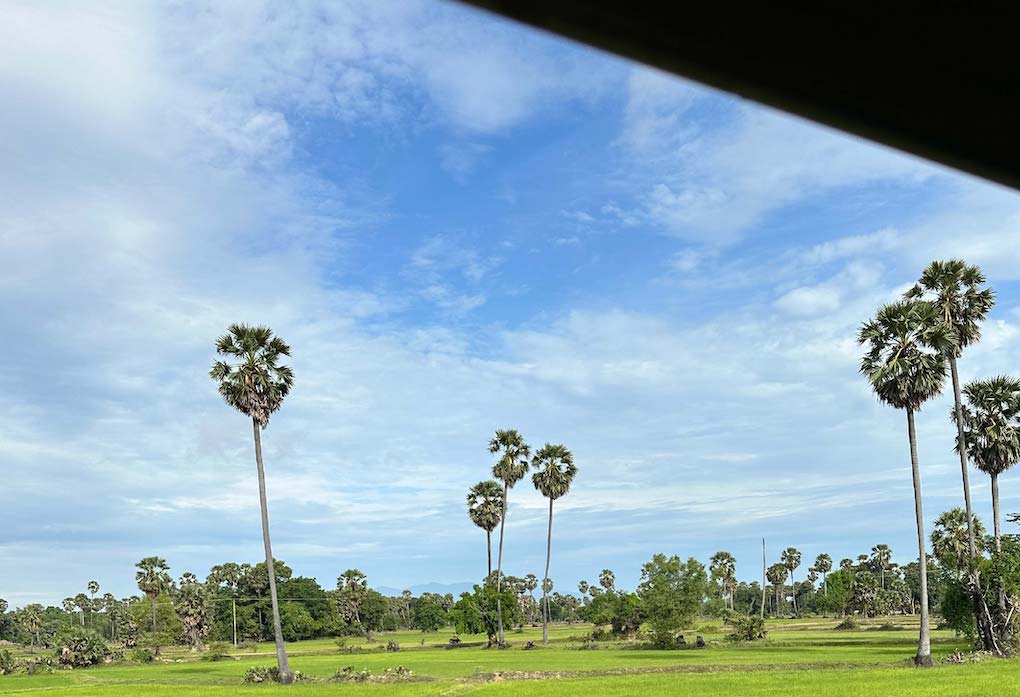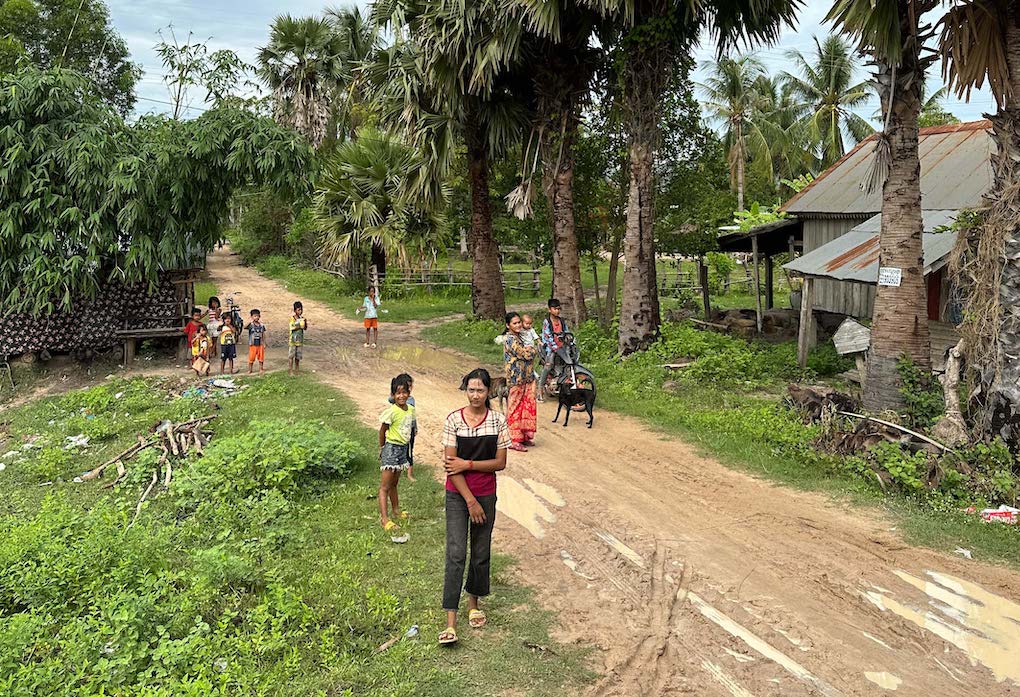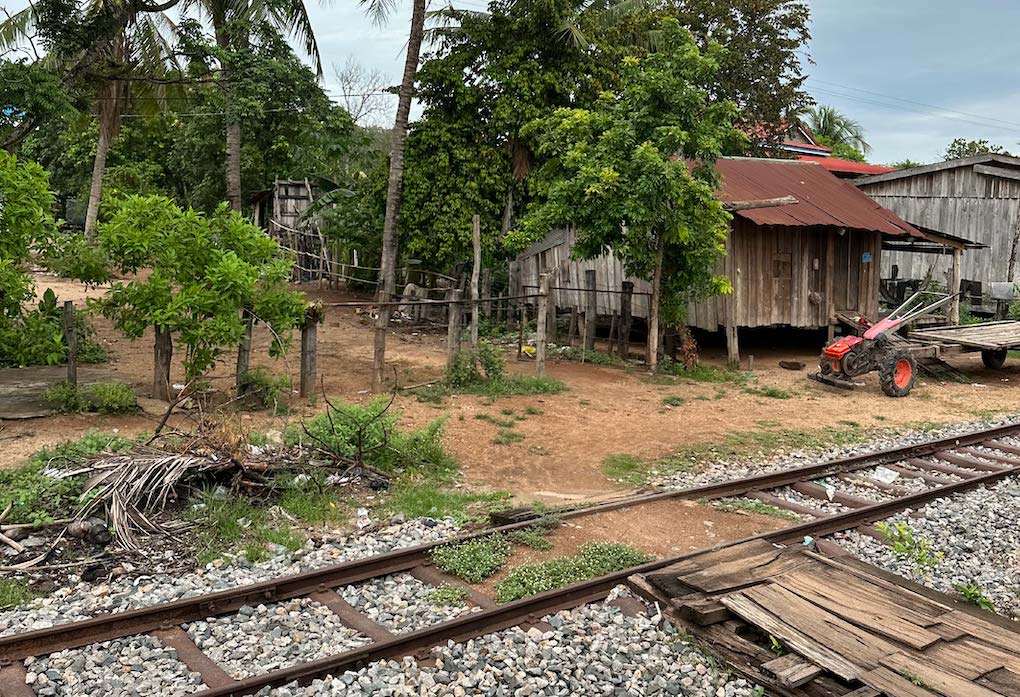 Just over halfway you make the one official stop at Prusat here the train will pull up for 15 minutes so that people can jump off and stock up on some tasty and often unusual snacks. I say the one official stop however we made around 6 very quick stops in the middle of nowhere so that the odd local of two could quickly disembark. You do pass through what would have been proper train stops in the past, today these are but magnificent ruins of small modern Khmer buildings that would have been stations back in the day. A great find and again not something you would see by road was a giant gold Buddha set high halfway up a mountain, which I spotted not too far from Battambang.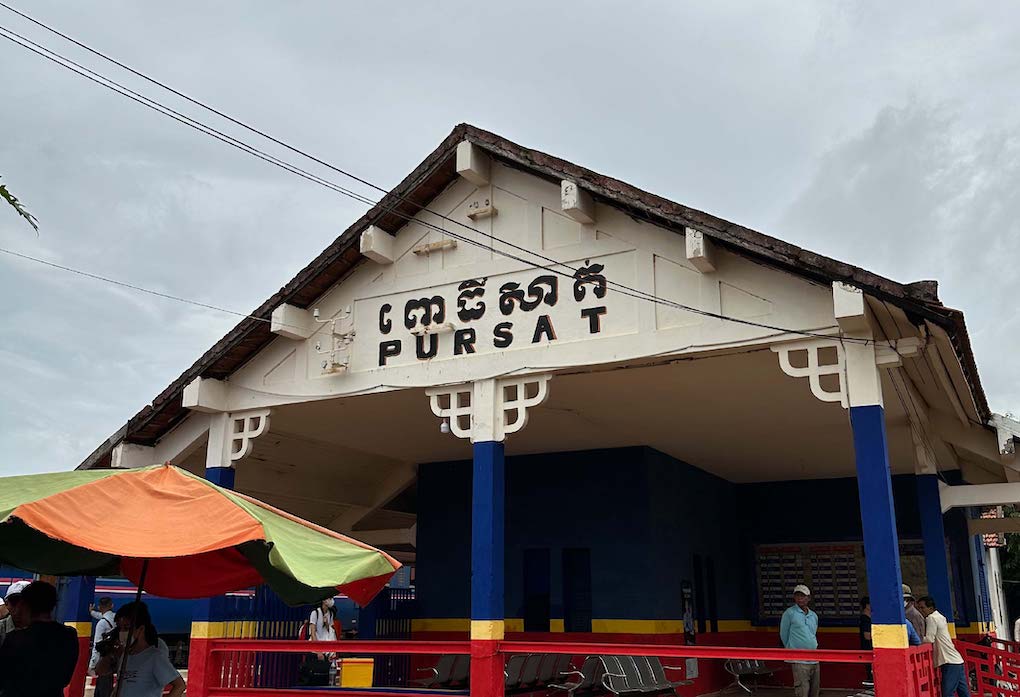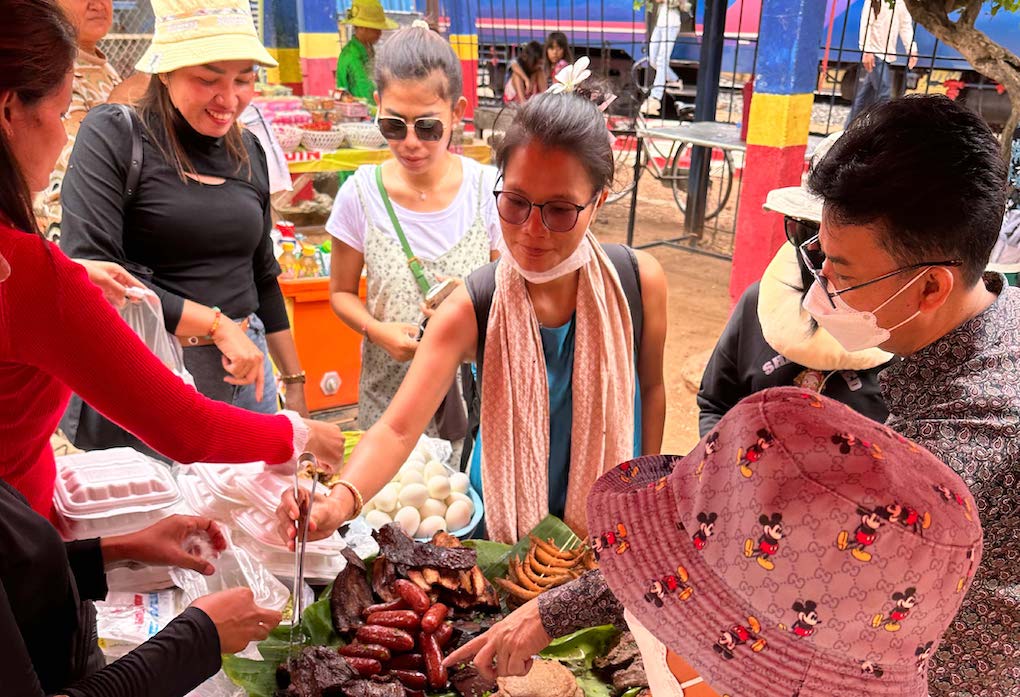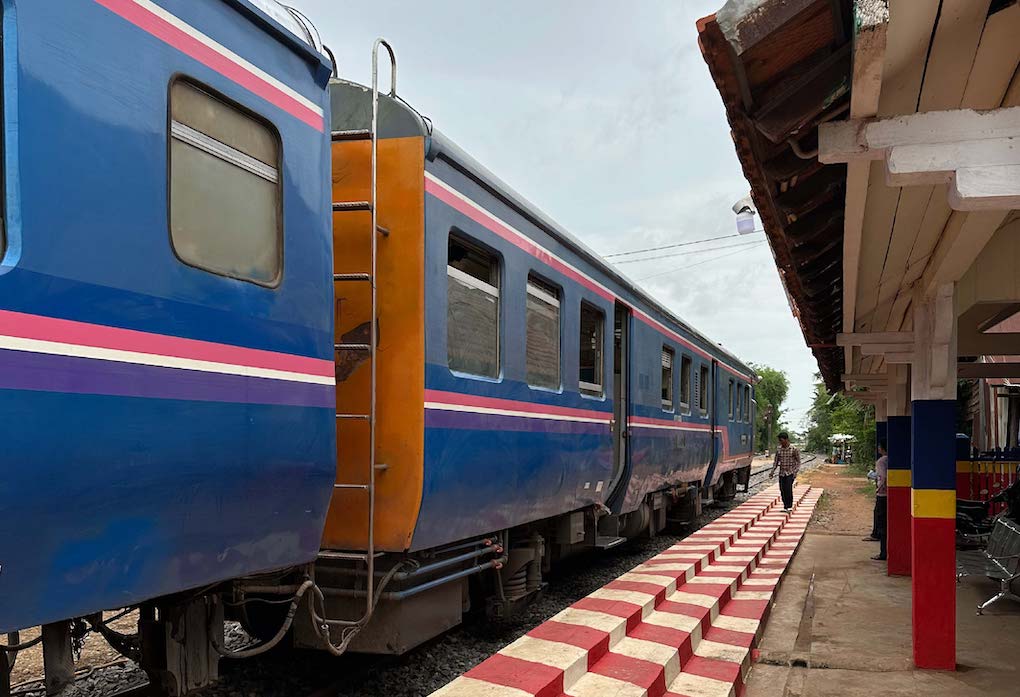 Battambang is known for its rich history and beautiful architecture. Like the rest of Cambodia, Battambang came under French colonial rule in the late 19th century. The French established their presence and brought infrastructure development, such as roads and railways, to the region. The city of Battambang became an important center for trade and administration during this period. Today it is Cambodia's second largest populated city and a truly remarkable city to visit. In keeping with the theme of slow travel, Khiri Travel offers some unique and insightful day tours that delve into the history and culture of this great destination, including cycling through the surrounding countryside where you will also experience the lush tropical natural beauty and a walking tour in the heart of town discovering the incredible colonial and heritage architecture.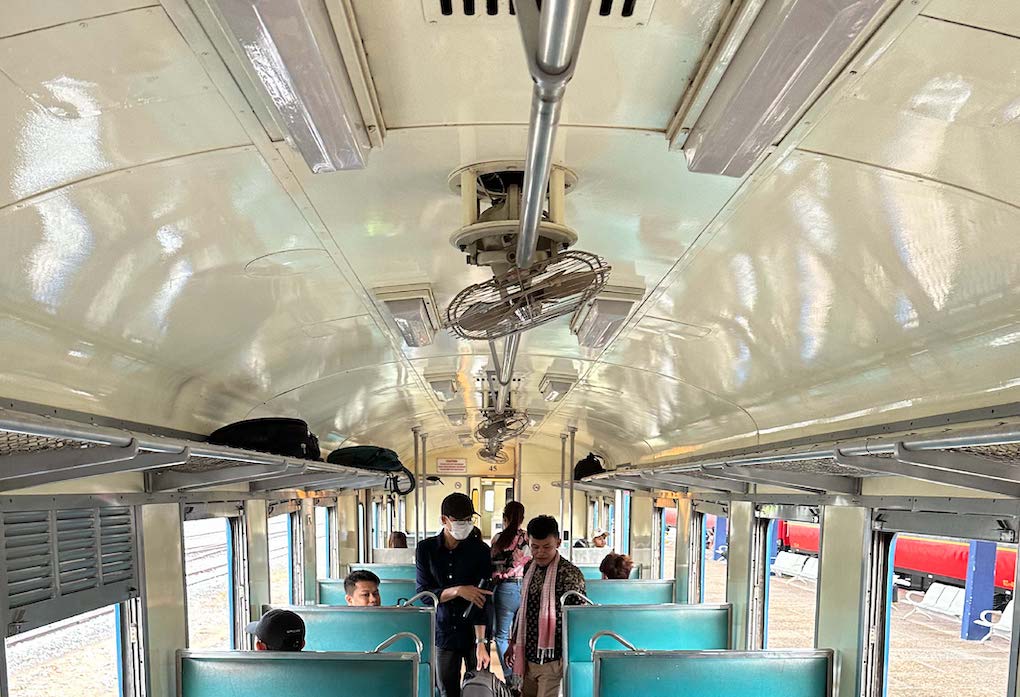 In 2005, John Black found his passion for the world of travel and hospitality through his work as a tour leader. He moved to Cambodia in 2008, with more than 16 years of experience in the industry, John leads Khiri Cambodia and Laos with affection and understanding of the local cultures. As an inquisitive cook and a cuisine enthusiast, John loves to eat at the local street food vendors and visit local markets for the freshest ingredients available.