Enchanting adventure through Hanoi's old quarter by exploring notable landmarks like St. Joseph's Cathedral, Hoàn Kiếm Lake, Ngọc Sơn Pagoda, and the Old City Gate. Additionally, marvel at the impressive architectural designs of La Siesta Premium Hotel and Hanoi Boutique, two charming accommodations that showcase the city's unique style.
Vietnam's capital city, Hanoi, is a bustling hive of activity filled with wondrous sights and stunning architecture. Located in the northern part of the country, Hanoi is a wonder to be seen. With a population of over five million people, every street buzzes with life from the early morning hours until the last bars and restaurants close for the evening. It was founded in 1010, with architecture influenced by the French, Chinese, and Southeast Asians. Nowhere is more vibrant and picturesque in Hanoi than the famous Old Quarter, rich with history, culture, and unique buildings. A visit to Hanoi's old quarter is an overload to the senses. Everywhere you look, there is something happening. The streets are a constant source of entertainment. Local restaurants fill the air with enticing aromas, coffee shops have a constant stream of customers, and bars project music from all decades.
Hanoi's Old Quarter
Exploring Hanoi's Old Quarter by foot is the only way to truly get a feel of the city, and it's one of my favourite things to do when I am in town with my group. Winding our way through the 36 main streets in the Old Quarter, the combination of markets, narrow alleyways, and sensational architecture is a feast for the eyes. Wherever you walk, something is always going on, so keep your camera close. Motorbikes laden with produce, families of four or five people, and sometimes even dogs easily navigate the busy streets.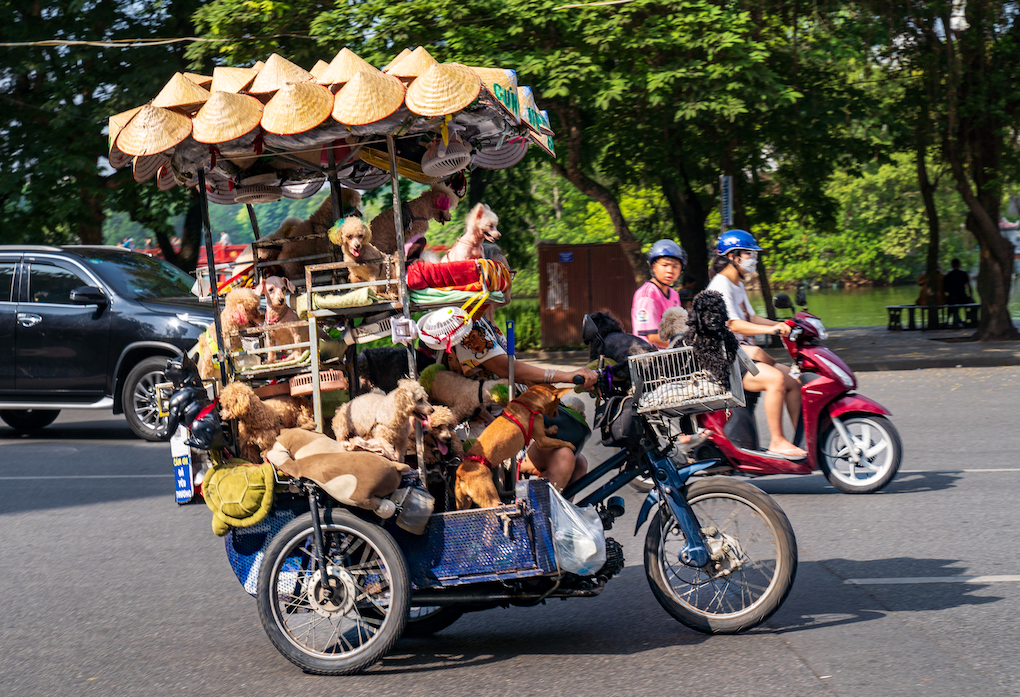 One of the most impressive buildings in this area is St Joseph's Cathedral – its two towers are 31 metres tall, with five large bells in each one. Some say that the Neo-Gothic style reminds them of Notre Dame Cathedral in Paris, which is highly likely as it was built by the French colonial government in 1884, making it the oldest church in Hanoi. The walls are made from huge granite slabs, and in 2022, the cathedral underwent substantial renovations to restore it to its former glory.
Hà Nội means "City of Lakes" and was built on the banks of the Red River. One of the most impressive lakes sits in the heart of the city. Hoàn Kiếm Lake is beautiful, with small outdoor cafes, towering trees, and a stunning red bridge leading to a small but impressive temple. Ngọc Sơn Pagoda was built in 1841 in a traditional Vietnamese style. Two towering columns are located at the entrance, and billowing flags, red columns, and vibrant mosaics bring tourists and locals here throughout the year.
The tranquility of the lake is even more exquisite at night when decorative lights reflect off the water, and locals come out to exercise as the temperatures cool. Traffic around the lake only adds to the atmosphere, with passing motorbikes and cyclos offering wonderful photo opportunities. Vietnamese couples who are soon to be married have photos taken at many of the city's most famous sites before their big day, so keep an eye out for them at the lake. They will be easy to spot as they are in their wedding outfits, surrounded by a team of professionals to capture the perfect shot.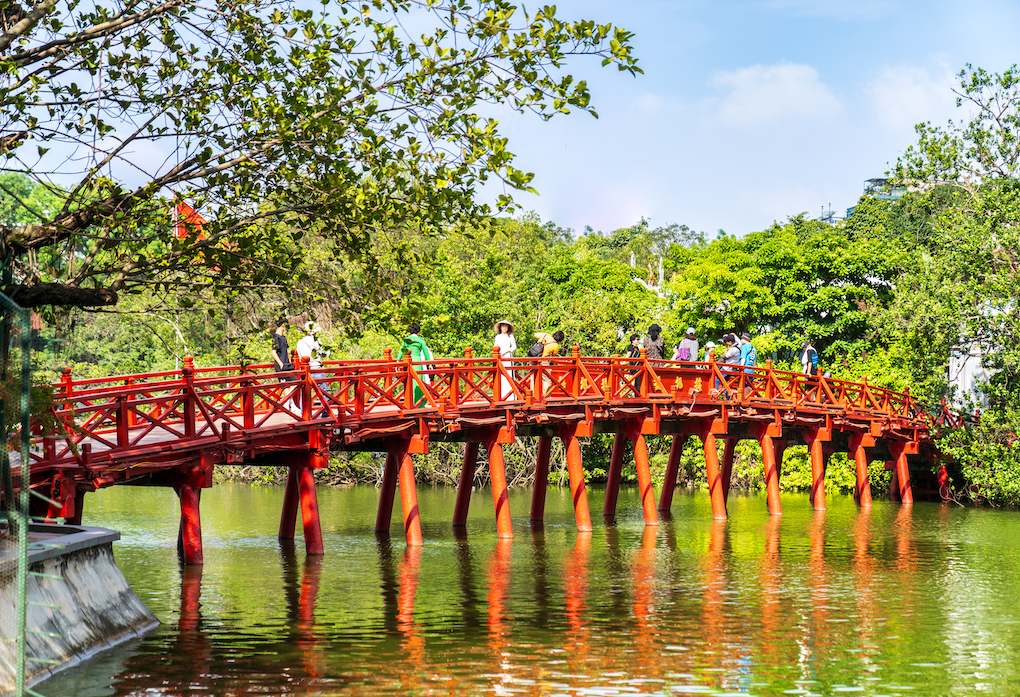 Be sure to visit the Old City Gate, the last surviving gate of 16. It was built in 1743 and has been paramount in protecting the city from invaders for centuries. Despite being damaged and almost destroyed over the years, each restoration has been in the same traditional style, so the Vietnamese-style arches are still present. Parts of the citadel wall that surrounded the Old Quarter have also survived.
Walking around the Old Quarter, long, thin houses are abundant. This style became popular in the 14th and 15th centuries as residents and shopkeepers were taxed according to the width of their properties. In order to keep their taxes low, people opted for the thinnest houses and shops possible, and the tradition continues to this day. Many families build homes on top of their stores to save even more money, and some buildings can reach 12 stories high!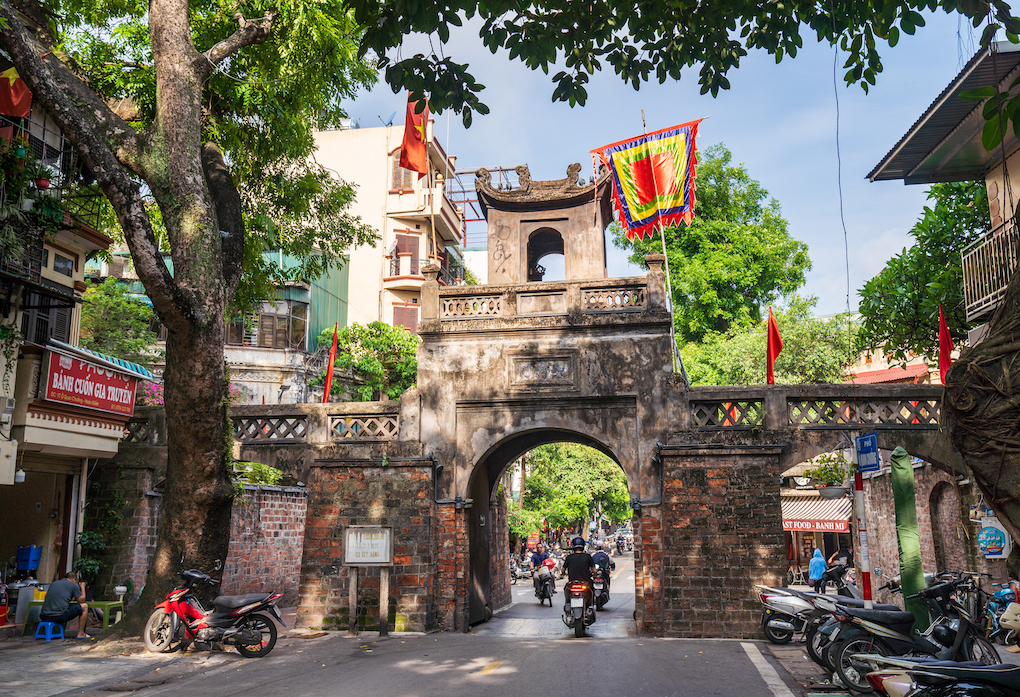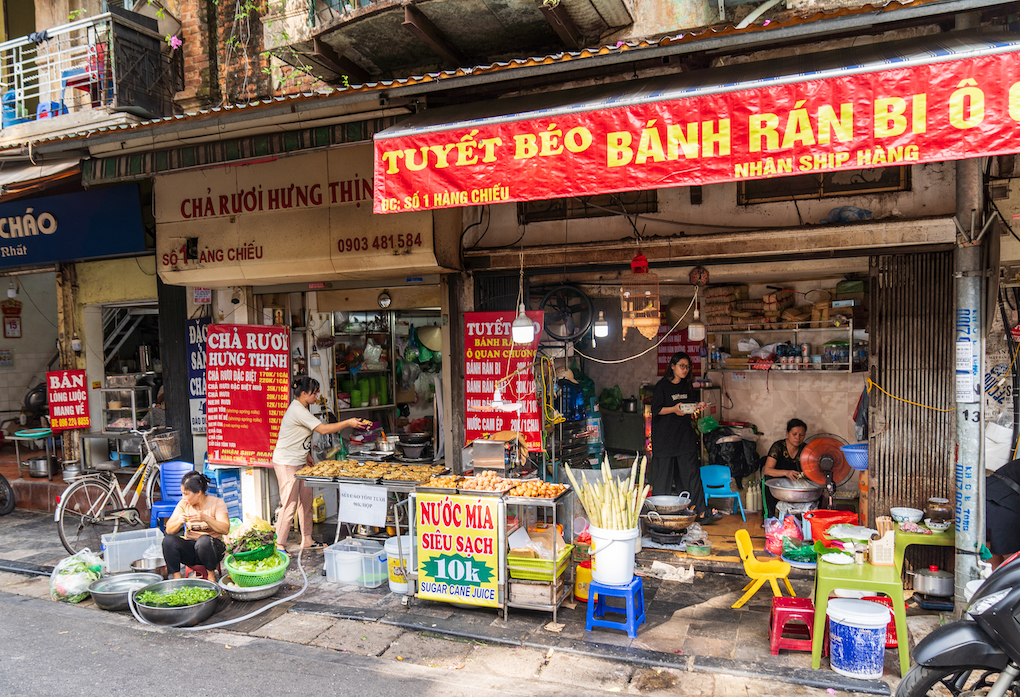 You may notice that many of the streets in this area begin with the word "Hàng", meaning "goods", to reflect what was mainly sold there. While many of these streets are now more varied, some remain the same. So Hàng Đường translates to "street of sugar" and is filled with enticing treats for those with a sweet tooth. Hàng Mành is the street of curtains, and if you are hungry, Hàng Mã is the street of chickens. One street only sells Christmas decorations – all year round!
For those staying a few nights in this eclectic city, the hotels are an architectural treat. Hàng Bè was once famous for trading small wooden boats but is now home to the beautiful La Siesta Premium Hotel. It is built in a traditional Vietnamese style but is brimming with luxury, modern amenities. The entrance hall is adorned with black and white floor tiles, bookshelves, and sleek wooden features. The bedrooms are spacious, with many of them offering breathtaking views of the city. Everything about this hotel has been carefully thought through, making La Siesta the perfect place to relax after a long day exploring Hanoi's Old Quarter.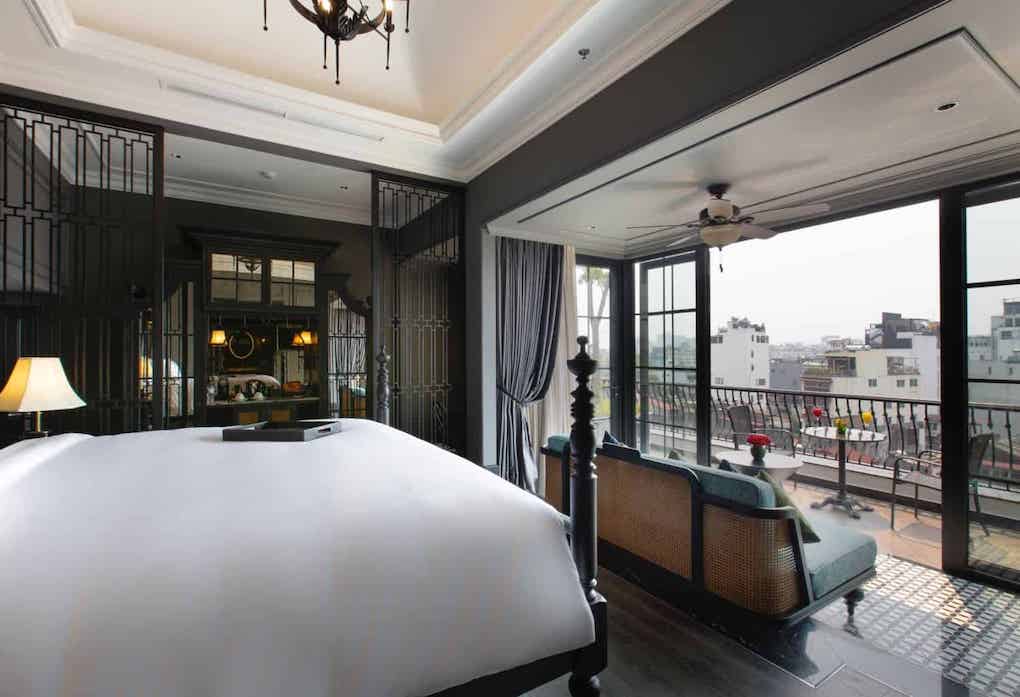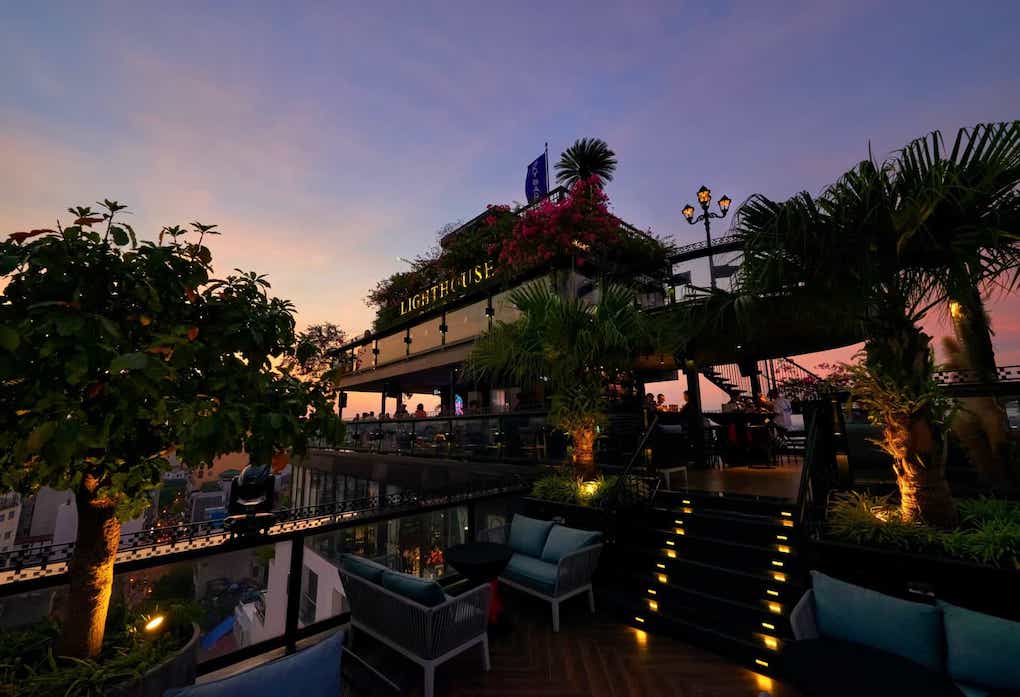 Another impressive hotel is the Hanoi Boutique. Just a five-minute walk from Hoàn Kiếm Lake, this French Colonial and Indochine-style building is a rich blend of old and new and features a 200-year-old well, a relaxing bar, and an even more relaxing spa. The bedrooms have hardwood floors, and many have city views.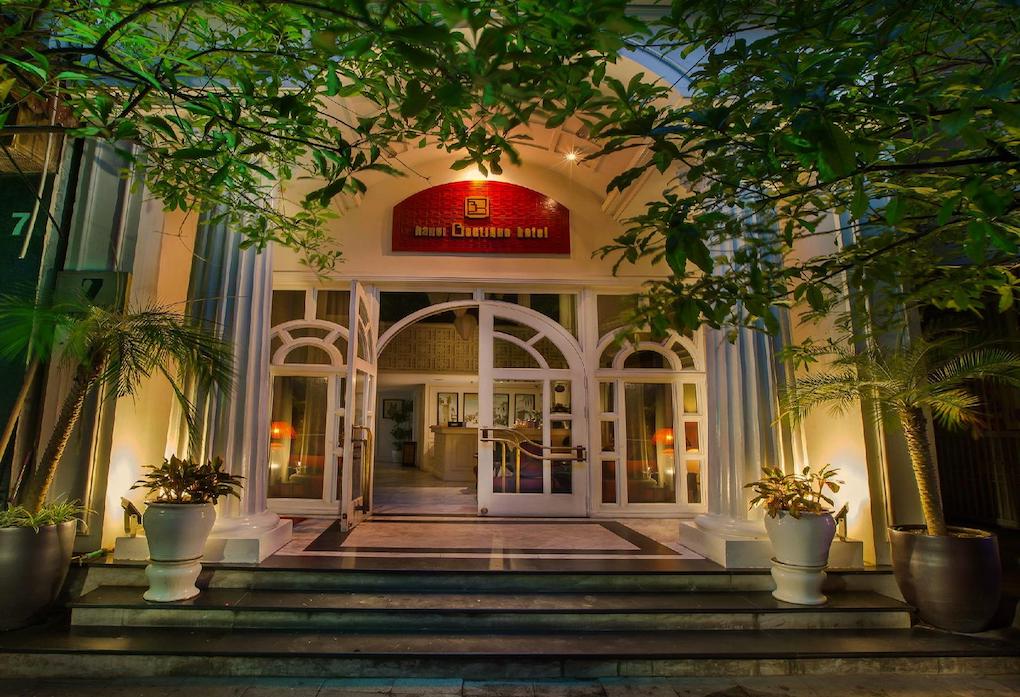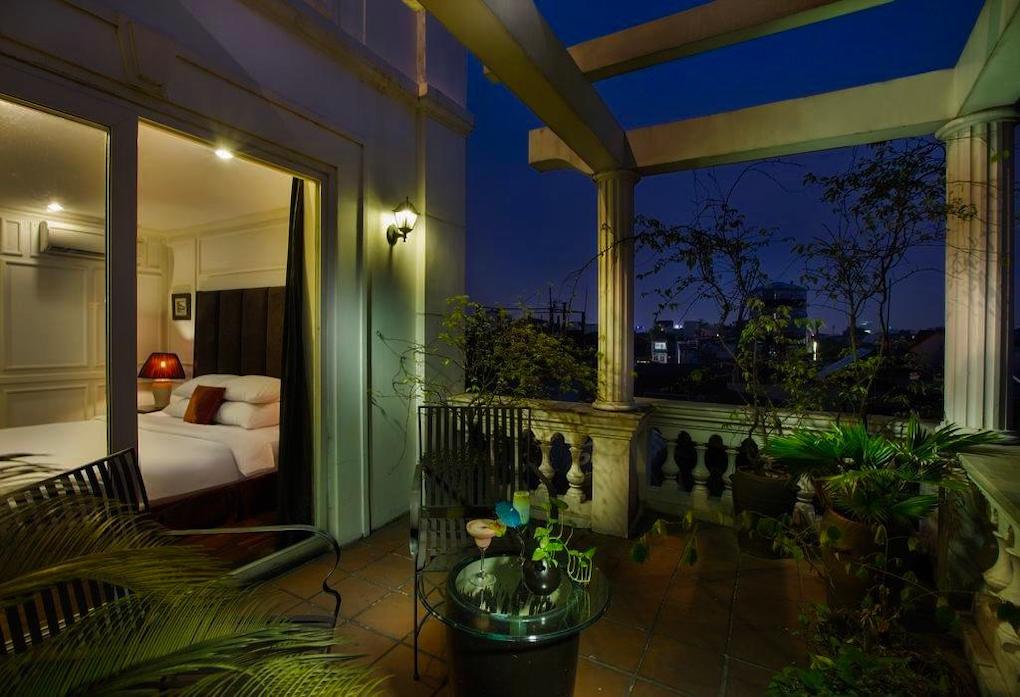 There is so much to see and do in this incredible city, and with a vast array of restaurants, hotels, shops, and tourist attractions, Hanoi and its incredible architecture, culture, and history will surely be a memorable and fascinating visit.
See some of the old quarters and architectural sights on Khiri Travels Explore Hanoi like a local, where guests will visit St Joseph's Cathedral, the Ngoc Son pagoda, and see many of the long thin "tube" houses please contact us at sales.vietnam@khiri.com Hanoi half and full-day tours also include experiences in the old quarter and wider Hanoi to uncover some of the other architectural wonders of this vibrant city.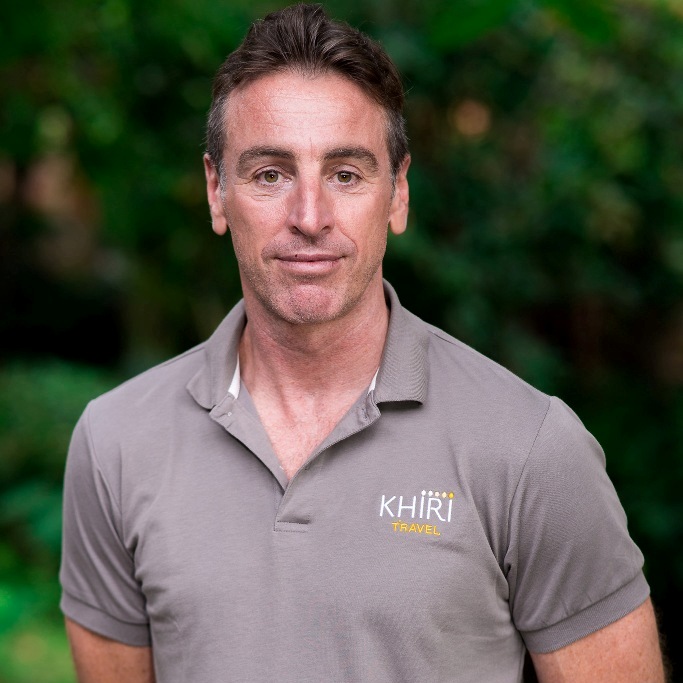 Aaron first arrived in Vietnam in 2004 as a tour leader landing in bustling Hanoi and has since explored most corners of the country. Although tour leading took him to many parts of SE Asia, Vietnam, and in particular, Saigon, always felt like home. Aaron joined Khiri Travel in early 2023 and is a fan of exploring the country by motorbike and recently completed a month-long ride into the central highlands and along the spectacular eastern coast of the country. In the past he has ridden from the Mekong Delta to Ha Giang in the far north.