Explore Cambodia's adventures beyond Angkor Wat, from the unique Tonle Sap Lake to the charming city of Battambang and the wild jungles of the Cardamom Mountains. Discover the best of Cambodia with Khiri Travel's personalized itineraries.
Numerous adventures await beyond the temples of Angkor, each offering various opportunities to infuse excitement, uniqueness, interest, and fun into your experiences. One of Khiri's favorite adventures in Cambodia involves a journey from the northwest to the southern regions.
While the majestic and magnificent temple of Angkor Wat is simply breathtaking and an adventure in itself, Siem Reap serves as the gateway to the Tonle Sap Lake, the largest freshwater lake in Southeast Asia. The Tonle Sap is a fascinating and incredibly diverse ecosystem, considered one of the most productive in the world, and it has been designated as a Biosphere Reserve by UNESCO. The size of the lake can expand to over 10,000 sq km during the wetter months but shrinks to about 3,000 sq km during the driest months. The communities residing on the lake's periphery have adapted by constructing floating houses that they move as the lake's water levels fluctuate. Some communities, like the extraordinary village of Kampong Kleang, have houses built on stilts to navigate these changes in water levels. Kampong Kleang is just a short 30-minute drive from Siem Reap, and a cruise on a small local fishing boat offers one of the most mesmerizing half-day tours you can experience.
For those who are more active and adventurous, you can embark on a kayak tour through these lake communities, providing a closer perspective of life on the lake. Kayaking on the lake also grants access to flooded forests, where you can observe a variety of wild birdlife such as Milky Storks, Spot-Billed Pelicans, and the Great Marabou.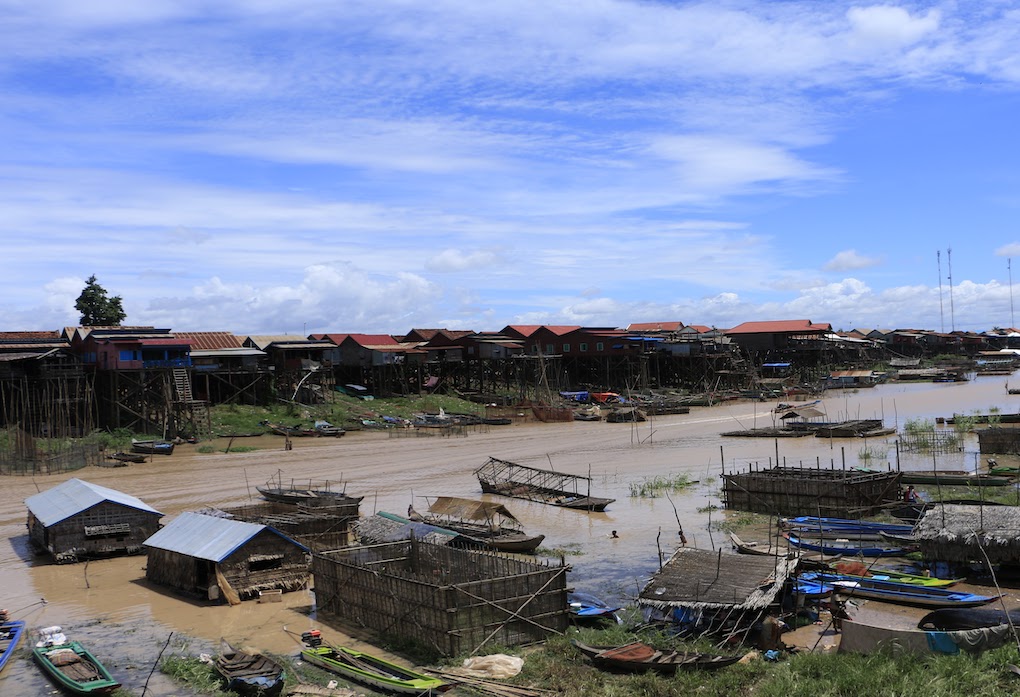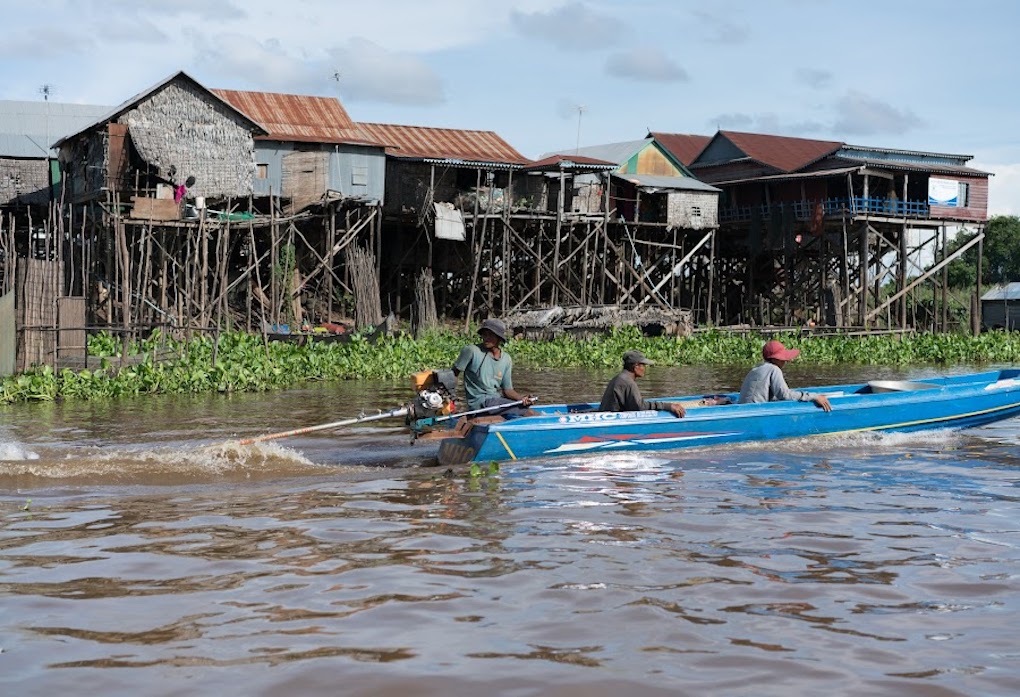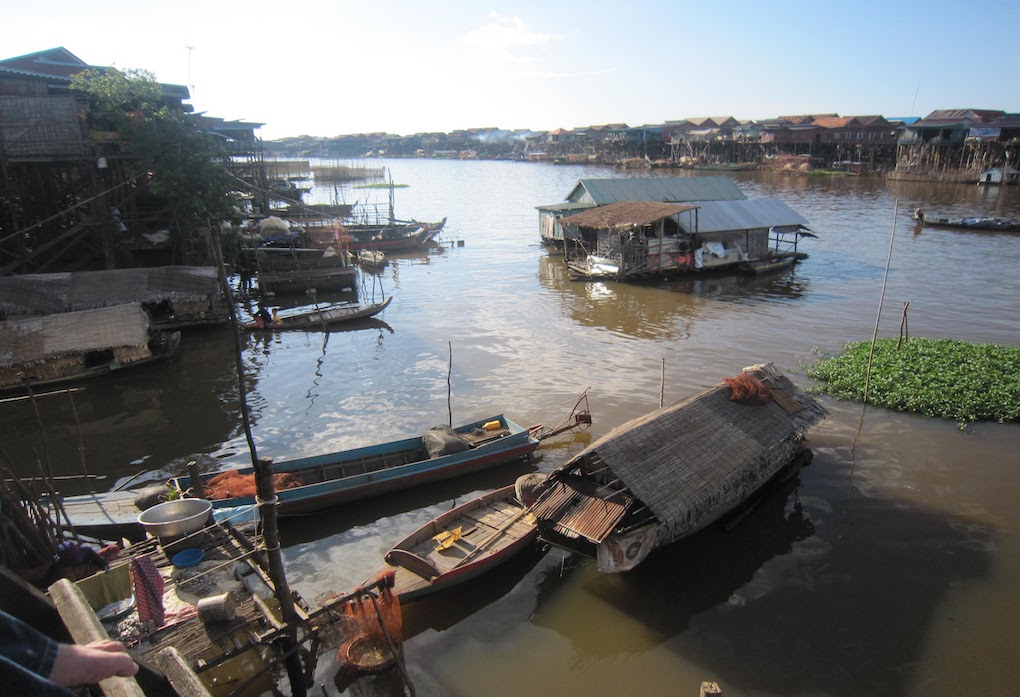 Your Cambodian adventure continues as you head west to Battambang, the second-largest city in Cambodia. You can reach Battambang from Siem Reap by road in just 2.5 hours, or you can opt for a small boat journey. This boat ride takes you across the Tonle Sap before leading you through a series of winding rivers, offering a unique and scenic route that eventually leads you to the Sangkae River and into the heart of Battambang. This boat journey is only available between June and December when water levels are high, and it can take around 8 hours. However, it's far from boring, as you'll pass by small fishing communities and flooded forests along the way.
Once you arrive in Battambang, your adventures continue. You can explore the lush tropical countryside by cycling, visiting attractions like the Banan Cave, also known as the Bat Cave due to its large bat community. Battambang boasts some of the best-preserved colonial architecture, and Khiri Travel offers a bespoke architectural walking tour for those interested.
The fun doesn't stop there; a visit to Battambang wouldn't be complete without experiencing the bamboo train. This thrilling ride through the rice fields is an unforgettable experience. It involves a simple flat bamboo platform mounted on four wheels with a small engine to propel you along.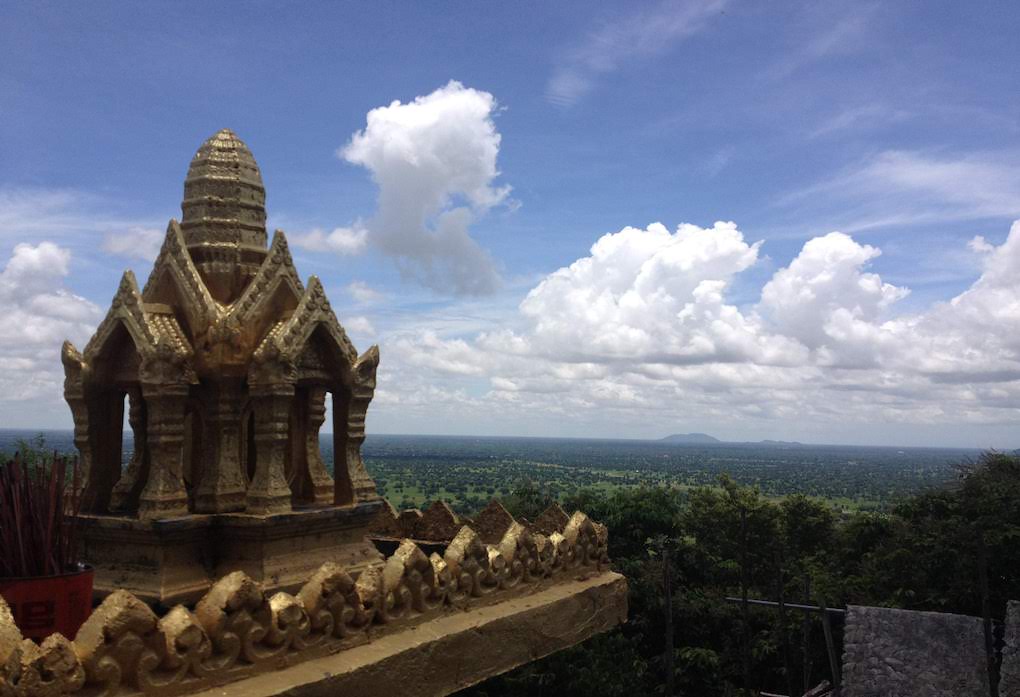 From Battambang, your journey southward leads you to the nation's capital city, Phnom Penh. We highly recommend taking the train for this leg of your adventure. Riding the train feels like stepping back in time, providing you with the opportunity to witness parts of Cambodia that few people get to see. It's not a modern train by any means; instead, it's an old rattler with open windows, offering a basic yet truly fabulous experience.
Phnom Penh itself is a burgeoning and exciting cosmopolitan city. Here, you'll discover trendy and chic restaurants and bars. While the city may now boast a skyline adorned with skyscrapers, underneath this canopy lies a wonderful adventure waiting to be explored. Life in Phnom Penh still unfolds on the streets, local wet markets continue to thrive, and you can savor some exceptional street food. Of course, you also have the option to travel by road from Battambang to Phnom Penh if you prefer a different mode of transportation.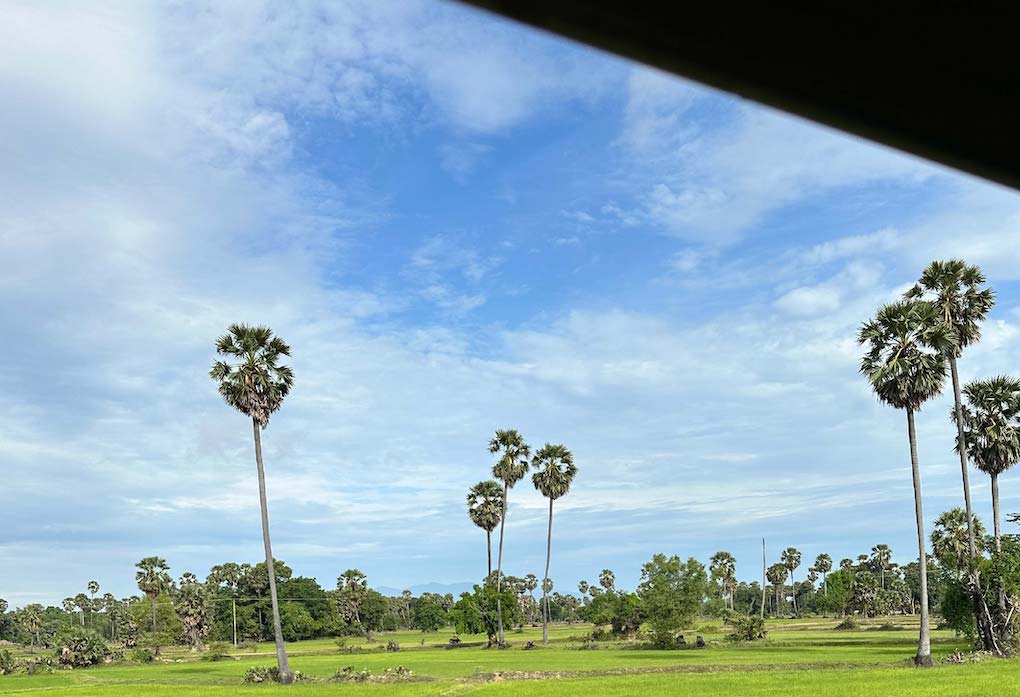 The adventures in Cambodia are endless. From Phnom Penh, you can venture south to discover dense jungles and beautiful tropical islands. A short 3-4 hour drive will lead you to the Cardamom Tented Camp, an extraordinary project that is making significant strides in conservation, preservation, and protection of the vulnerable Cardamom Mountains, which are at risk from deforestation and poaching. At Cardamom Tented Camp, you have the opportunity to join local rangers to learn about and experience the incredible work they do.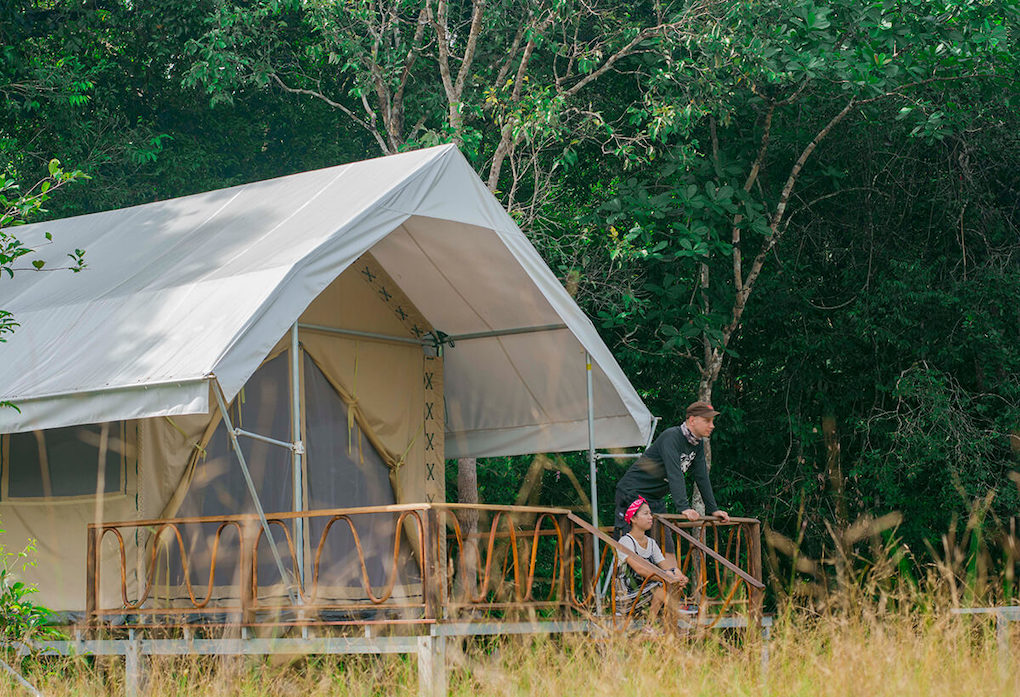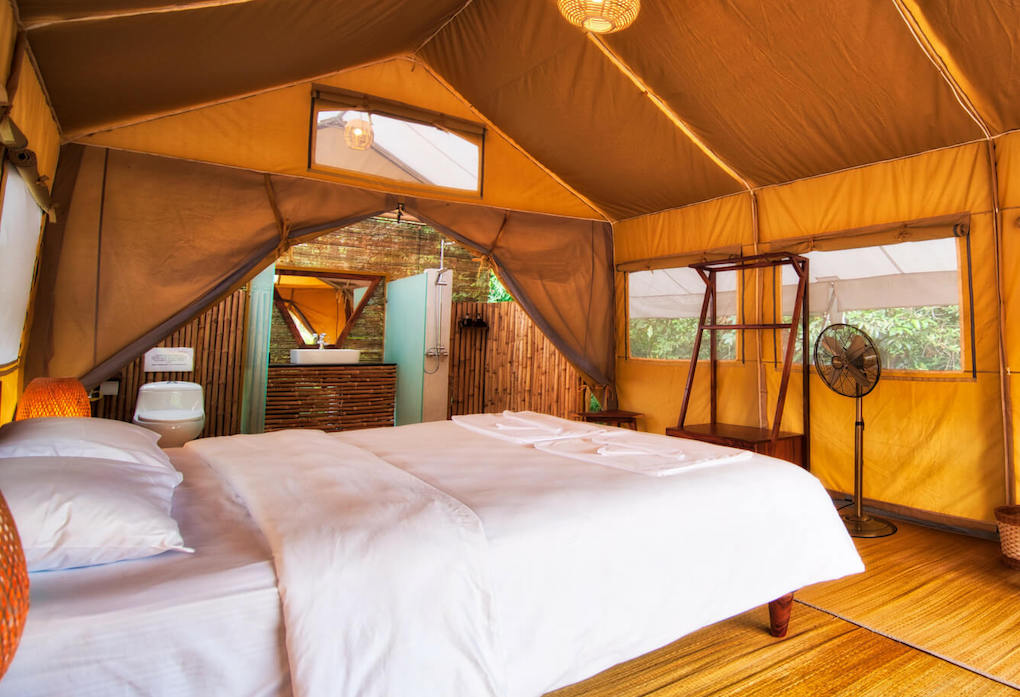 To wrap up your Cambodia adventure, consider a relaxation phase on one of the tropical islands just off the Cambodian coast. Here, you can lounge on the beach and finally read that book you've been meaning to or embark on a snorkeling excursion to explore the underwater world. Afterward, you can return to Phnom Penh, or if you have more time, you can venture to the northeast or cross the border into Thailand. Khiri Travel offers itineraries ranging from 7 to 21 days that can be personalized to encompass all the adventures that the Kingdom of Wonder has to offer.
In 2005, John Black found his passion for the world of travel and hospitality through his work as a tour leader. He moved to Cambodia in 2008, with more than 16 years of experience in the industry, John leads Khiri Cambodia and Laos with affection and understanding of the local cultures. As an inquisitive cook and a cuisine enthusiast, John loves to eat at the local street food vendors and visit local markets for the freshest ingredients available.