Khiri Travel Thailand team whisks you to the old Thai capital, Krung Thonburi. Just across the Chao Phraya River from the vibrant heart of Bangkok, Krung Thonburi is a treasure trove waiting to be discovered!
Picture this: A beautiful morning in Bangkok, the Khiri Travel Thailand team, led by our Business Manager and Senior Advisor, Sam Wongsomnuk, accompanied by the experienced Koen Olie, whisks you to the old Thai capital, Krung Thonburi. Just across the Chao Phraya River from the vibrant heart of Bangkok, Krung Thonburi is a treasure trove waiting to be discovered. Our adventure begins at the Tha Pra Athit pier, where we board the Chao Phraya Ferry for a quick ride across the river to delve into the secrets of this ancient city.
Within less than 10 minutes, we arrive at the historical gem of Krung Thonburi: Wat Arun, famously known as the Temple of Dawn. This magnificent temple traces its roots back to the Ayutthaya period and boasts a rich history dating to 1656 A.D. During the reign of King Rama II, the temple witnessed significant expansion, including the construction of the breathtaking Phra Prang in 1851. Standing tall at an impressive 79 feet, the iconic Phra Prang gleams in resplendent white, adorned with exquisite fragments of sparkling broken china porcelain. Spend an hour here, soaking in the temple's history and capturing its beauty through your camera lens.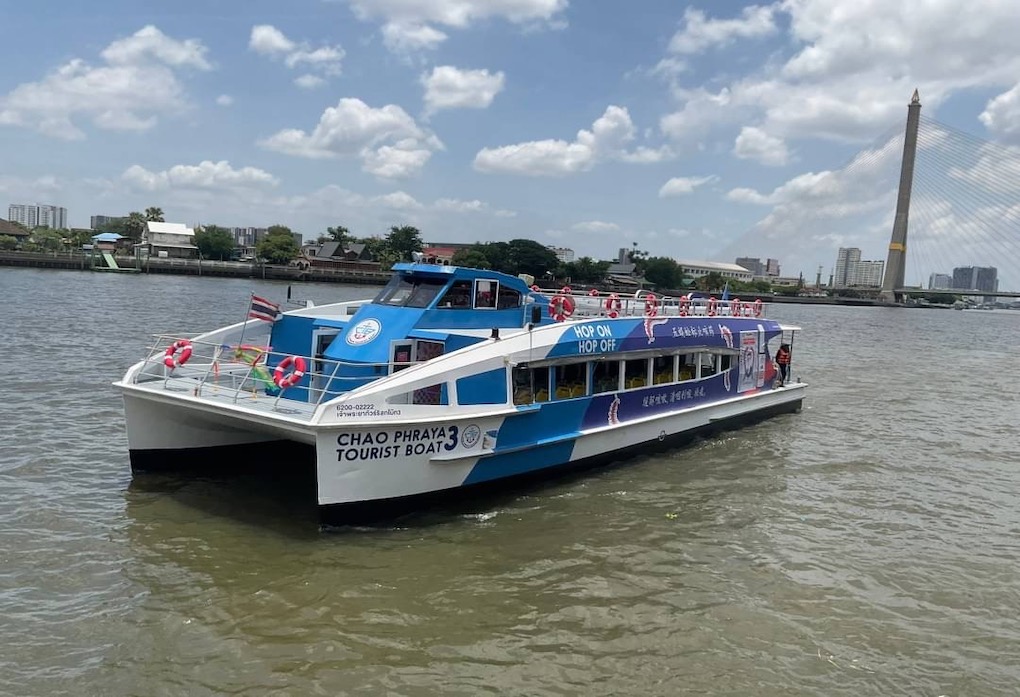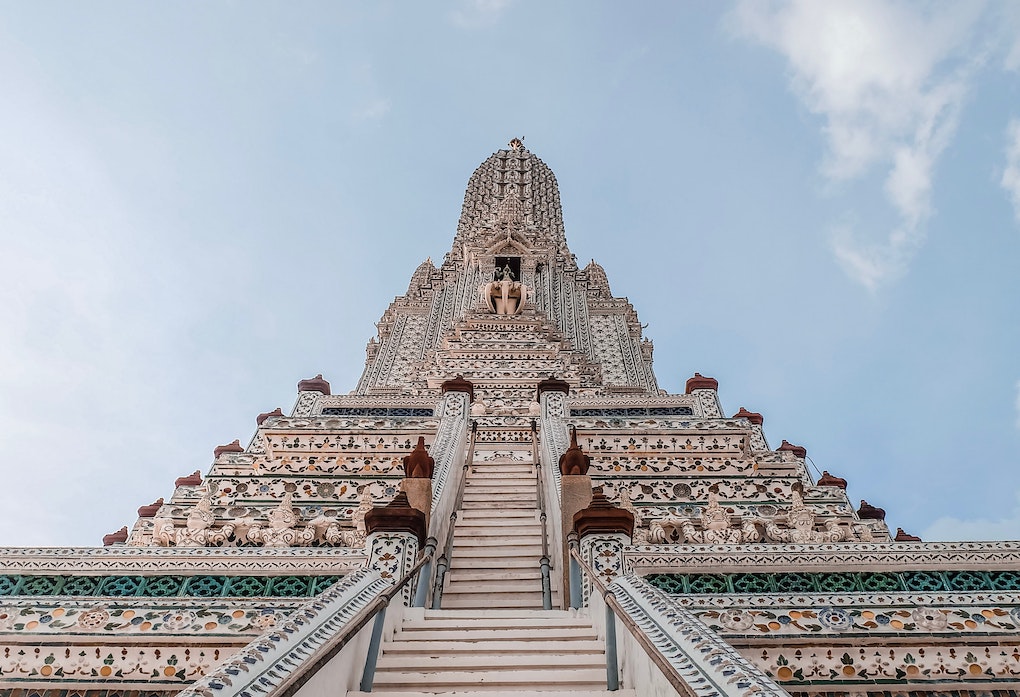 Our journey continues with an enchanting long-tail boat ride from Wat Arun along the charming Klong Bang Luang canal. This scenic journey offers a glimpse into the bygone era when canals were the lifeblood of Thai communities. A leisurely 15-minute boat ride transports us to Baan Silapin, a historic residence in Thonburi's old town. Here, the original residents preserved traditional wooden houses along the canal, each featuring a quaint boat platform at its doorstep. We disembark here to explore this captivating community.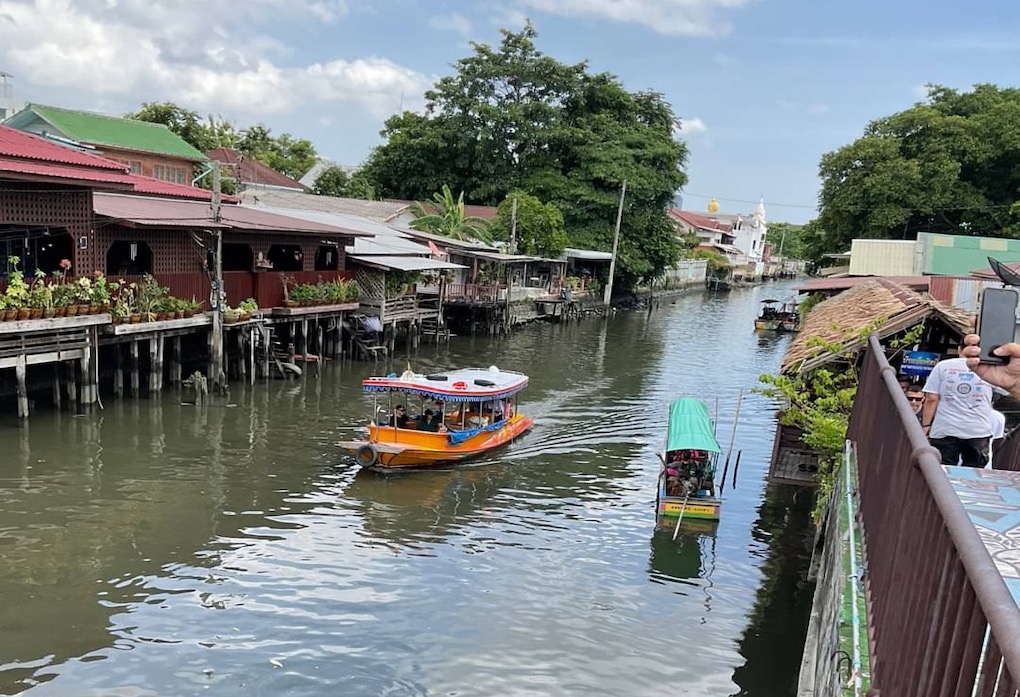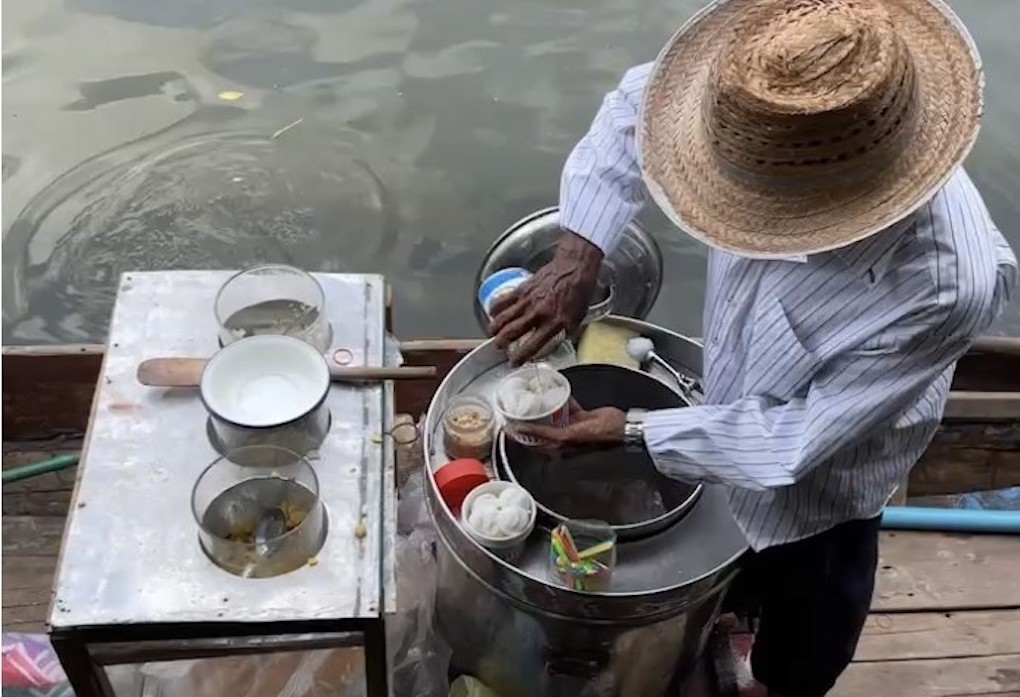 Baan Silapin greets us with many engaging activities, allowing us to immerse ourselves in the local way of life. From savoring delectable local cuisine to enjoying traditional puppet performances and participating in hands-on handicraft workshops, time seems to slip away effortlessly in this vibrant locale. Whether you are a young traveler or a seasoned explorer, you'll find inspiration to create your own unique keepsakes.
Our adventure continues on foot as we meander through another local residential area, gaining insights into the daily lives of Thai residents. A breezy 20-minute walk leads us to the majestic Big Buddha Temple, Wat Pak Nham Bhasicharoen, which boasts a history dating back to 1610 B.C.E. during the Ayutthaya period. This temple served as a significant center for monk education and meditation under the guidance of Luang Po Sodh Candasaro. Crossing another canal, we reach Wat Khun Chan, an architectural masterpiece blending Thai and Burmese influences. Here, you can witness devout worshippers seeking blessings while captivated by the temple's architectural beauty.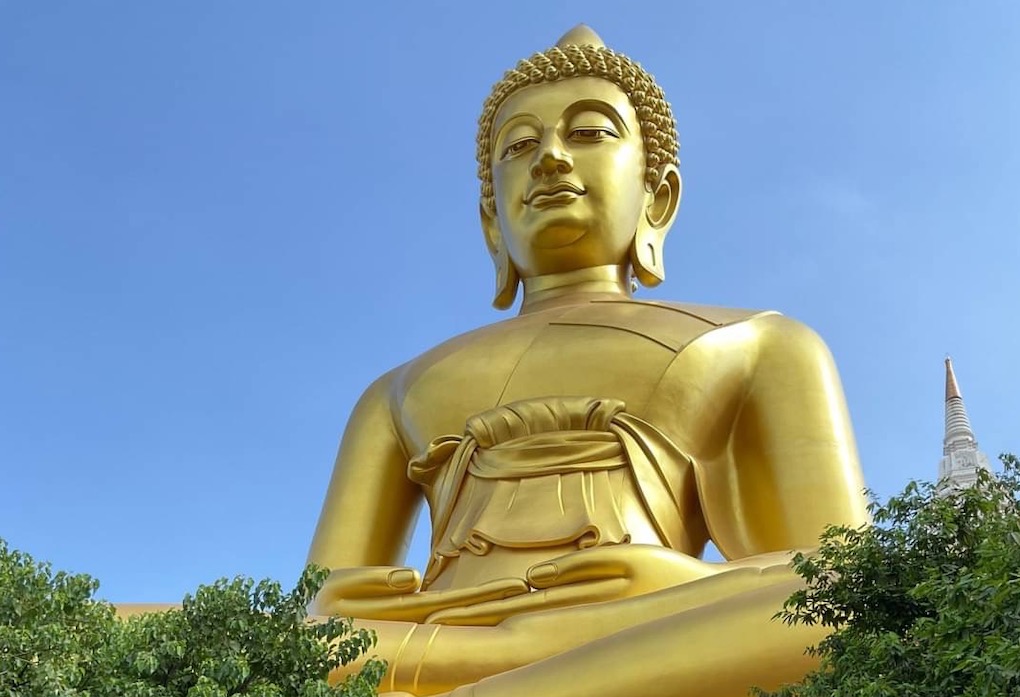 The final leg of our journey sees us strolling from Wat Pak Nham to the MRT Blue Line, which transports us from Thonburi to Bangkok, culminating at Sanam Chai Station. This station is a must-visit, renowned for its uniquely captivating design, making it a hotspot for photography enthusiasts. As our adventure draws closer, we enjoy well-deserved cold beverages while taking in the splendid view of Wat Arun across the river.
Join us on this unforgettable expedition through Krung Thonburi, where history, culture, and local experiences unite to create cherished memories.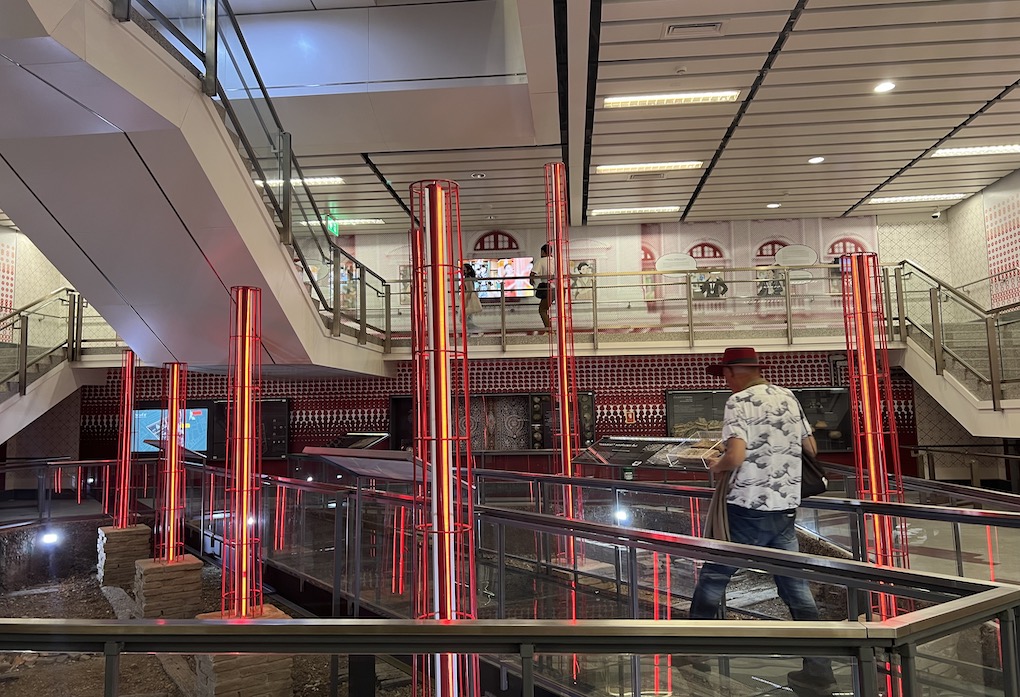 Book Your Adventure with Khiri Travel Thailand Today!
For inquiries and reservations, please get in touch with us at sales.thailand@khiri.com to discover more exceptional travel experiences in Thailand.