September 19th marked a momentous day for the people of Thailand, particularly those from Petchabun province. During the Extended 45th session of the World Heritage Committee held in Riyadh, Kingdom of Saudi Arabia, UNESCO officially designated Si Thep Historical Park as a world heritage site. It was added to the list of cultural heritage sites under the name 'The Ancient Town of Si Thep and its Associated Dvaravati Monuments.' This recognition had been in progress since it was initially proposed to UNESCO in 2019, and it has held the status of a national archaeological site since 1935. through your camera lens.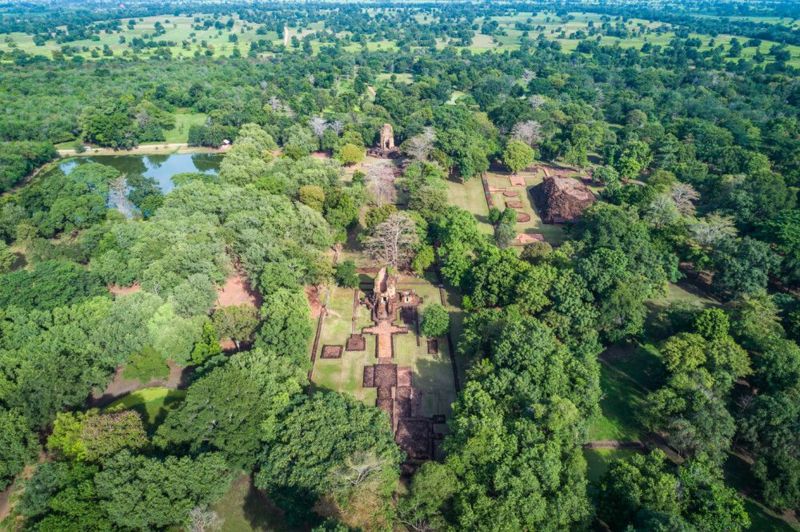 This achievement marks Thailand's fourth cultural heritage site acknowledged by UNESCO. UNESCO had previously recognized the historic towns of Ayutthaya and Sukhothai, along with the archaeological site of Ban Chiang in northeastern Thailand.
The ancient city of Si Thep is believed to have been constructed around 1,500 to 1,700 years ago. At its zenith, the town thrived as a cultural and trading hub that celebrated Hindu and Buddhist traditions. It was inhabited from roughly the third to the fifth century CE until the thirteenth century, covering cultural periods from late prehistory through Dvaravati to the golden age of the Khmer Empire. Si Thep was eventually abandoned in the 13th century, likely due to a combination of a pandemic and drought. This coincided with the fall of the Angkor Empire, approximately 200 years prior to the establishment of the Ayutthaya Kingdom.
The site came to the attention of modern archaeology in 1904, following surveys conducted by Prince Damrong Rajanubhab. He discovered the name 'Si Thep' in the list of ancient capital cities. During his government inspection in Petchabun, he met with the provincial governor of Wichian Buri (now part of Petchabun), who informed him that Wichian Buri town had been named Mueang Tha Rong and Mueang Si Thep. Monks on pilgrimage referred to this town as Mueang A-Phaisali.
Si Thep Historical Park comprises the remains of the ancient city of Si Thep, as well as the archaeological sites of Khao Khlang Nok and Khao Thamorat. Within this historical park, visitors will encounter various remarkable structures, including a Khmer-style prang, Thailand's unique pyramid-shaped hill known as Khao Klang Nok, and a Buddhist stupa named Khao Klang Nai. The stupa is renowned for its Dvaravati-style bas-relief and the delicate figurines adorning its base.
To commemorate this significant moment, the Fine Arts Department is offering free admission to Si Thep Historical Park from September 20 to September 24, 2023. Additionally, they will host an exhibition about Si Thep at the National Museum Bangkok from September 20, 2023, to January 14, 2024. This exhibition aims to share the historical significance and importance of the Ancient Si Thep town with the public, celebrating its inclusion in the world heritage list.
Si Thep Historical Park is open to visitors daily from 08:30 am to 4:30 pm, with an entry fee of 100 baht.
While visiting, don't forget to indulge in the ice cream featuring the Si Thep pattern and try to guess its unique flavor!
Photo Credit: The Fine Arts department