Explore the captivating charm of Hoi An through a slow travel experience like no other. Immerse yourself in the timeless streets, ancient architecture, bustling markets, and rich traditions that make this Vietnamese gem so unique.
The enchanting old town of Hoi An, is a timeless gem nestled along the picturesque central coast of Vietnam.  With centuries of tradition and a rich tapestry of history, culture, and architectural marvels, Hoi An beckon travelers from across the globe to step into a world where past and present harmoniously converge.
As guests set foot on Hoi An's storied streets, they'll be transported through the annals of time, meandering amidst beautifully preserved ancient architecture, lantern-lit alleys, and bustling markets that have thrived for centuries. Hoi An's allure lies not only in its heritage but also the tradition's that still weave the fabric of everyday life.
A slow travel on Khiri Travel – A Path Less Travelled in Hoi An will allow guests to experience first-hand, and to get beneath the surface of this enthralling town.
An early visit to the central market is a colourful experience where vendors in traditional conical hats receive, sort, and display the day's catch. A vast array of local fruits and produce are available throughout. Prepare to be captivated by the rhythmic pulse of local existence – whether it's witnessing vendors at work, savoring delectable culinary creations, or sharing heartfelt exchanges with the welcoming locals who infuse the market, and town with warmth and authenticity.
As the seemingly endless myriad of alleyways are explored, there will be visits to a number of local workshops and important cultural sites, and see how the locals spend their days. Be prepared to greet a lot of people, as locals love to engage with outsiders, and are proud of their businesses that have grown up in these narrow alleyways.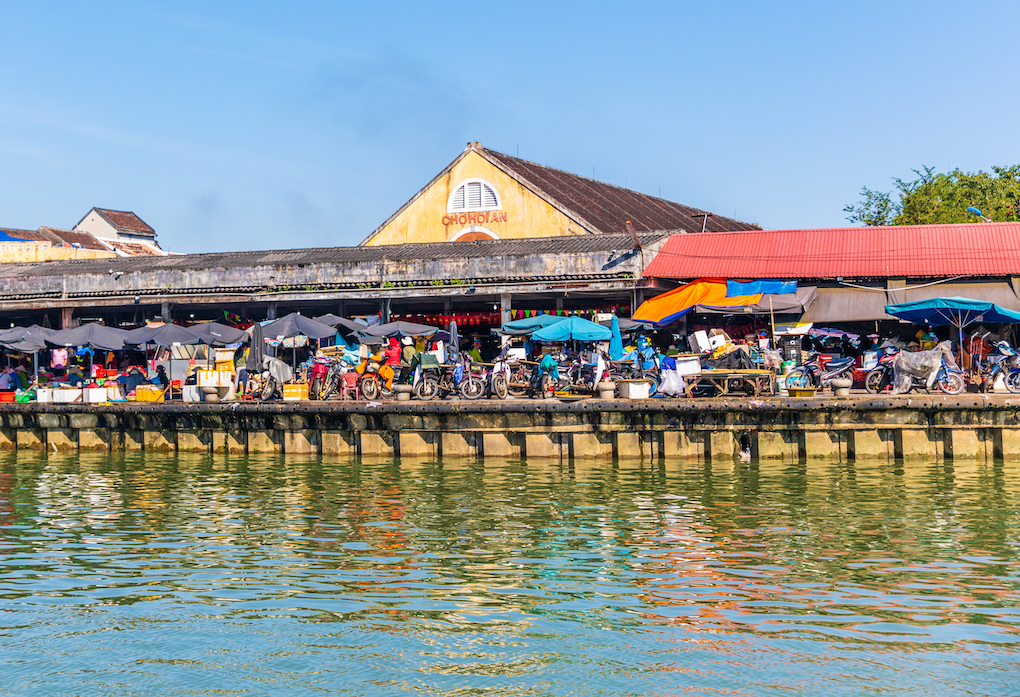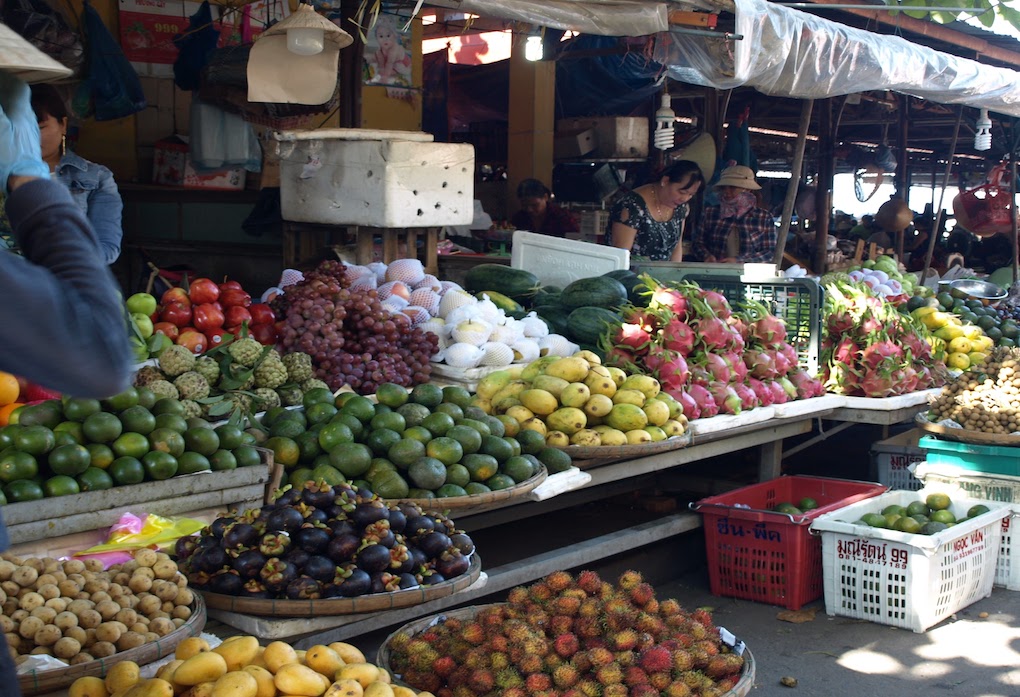 A drink break on a veranda overlooking the river allows the opportunity to reflect on the morning and to watch fishing and local boats glide through the beautiful waters of the Thu Bon River as it flows gently through Hoi An.  From here the tour continues through the old town, with the local guide regaling stories about the area and explaining local customs and fun facts about life here. There is the opportunity to be introduced to some of the old ancestral houses, meeting houses, and local temples and pagodas that were part of everyday life between the 15th and 19th centuries when Hoi An was a thriving trading port. See the places where merchants and missionaries from China, Japan, and Europe worked, socialized, and lived and are still used centuries later.
You then pass over the famous Japanese covered bridge (note renovations are taking place, restricting access, and due for completion at the end of 2023). The Japanese covered bridge symbolizes Hoi An town and is around 400 years old. Originally connecting the Chinese and Japanese communities, it has been rebuilt numerous times and is home to a temple atop the bridge.
Continue to a local family who will show the skills required to make your handmade lantern, which is synonymous with Hoi An and used widely for decoration and lighting up the monthly full moon festival. The opportunity is to get to know the family as guests create traditional souvenirs.
Finally, return through the old town to a lovely local restaurant where you can try Cao Lau, a local noodle speciality. Very underrated Cao Lau typically consists of pork and fresh green vegetables on a bed of rice noodles made from rice which has been soaked in lye water, giving them a characteristic texture and colour that sets the dish apart from other Vietnamese noodle dishes. Hoi An has many other highly recommended local specialties that guests can try on a visit such as Mi Quang, White Rose, Hoi An Wonton, and Com Ga. Tasting some of Hoi An's traditional food is the perfect way to end a busy morning exploring Hoi An's sights.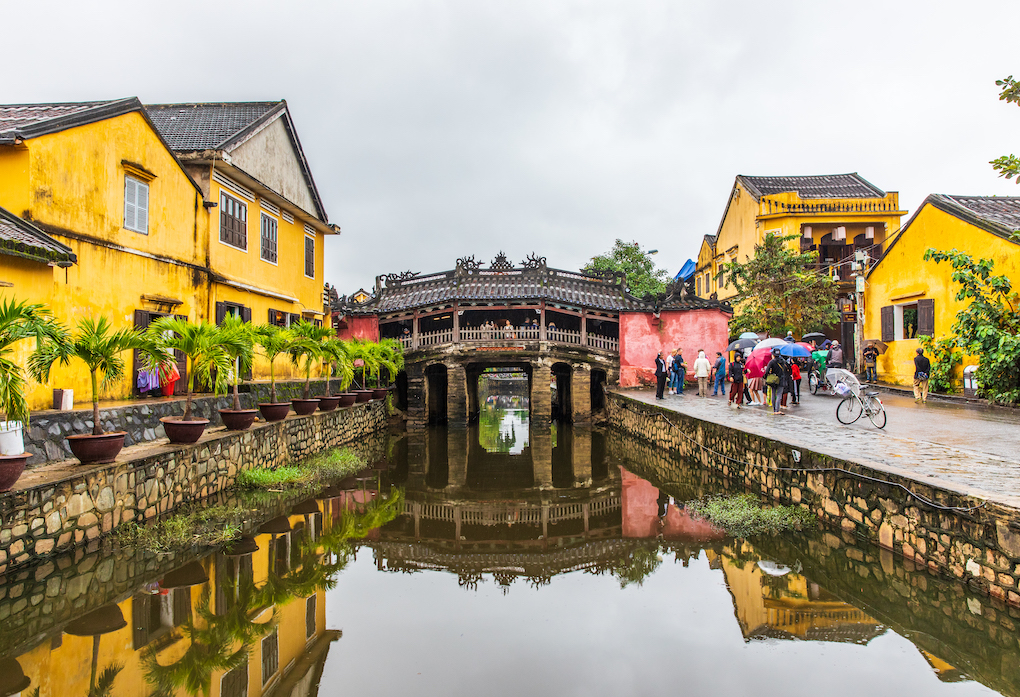 Joining a slow travel in Hoi An, A Path Less Travelled, is to embark on a journey of discovery through Hoi An, where the whispers of history are carried on the breeze, where vibrant colors dance in the sunlight, and where the soul of Vietnam's past and present come together in a symphony of experiences that will leave an indelible mark on your heart. Hoi An is a living canvas of culture, tradition, and beauty waiting to be explored.
Hoi An has a wealth of experiences and guests may consider cycling through the countryside on Hoi An Countryside by bike, enjoying a local cooking class, experiencing a sunset cruise on the Thu Bon river, taking in a local vegetable village and farming experience or travelling further afield to the UNESCO World Heritage listed My Son or the Marble Mountains.
To obtain additional details regarding slow travel in Hoi An, please reach out to us at sales.vietnam@khiri.com.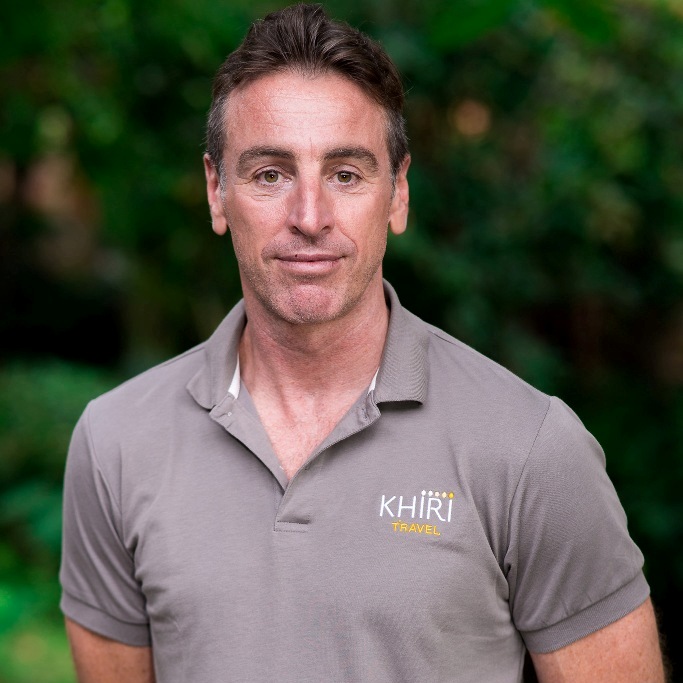 Aaron first arrived in Vietnam in 2004 as a tour leader landing in bustling Hanoi and has since explored most corners of the country. Although tour leading took him to many parts of SE Asia, Vietnam, and in particular, Saigon, always felt like home. Aaron joined Khiri Travel in early 2023 and is a fan of exploring the country by motorbike and recently completed a month-long ride into the central highlands and along the spectacular eastern coast of the country. In the past he has ridden from the Mekong Delta to Ha Giang in the far north.