Our look at three of Bangkok's lesser-known but most fascinating districts
Three Bangkok Neighbourhoods You Need to Explore
Like London or LA, Bangkok is less a city with a defined centre and more of a collection of discrete neighbourhoods, each with its own distinct character. Visitors to the city generally stay in one of the tourist/shopping hubs of Sukhumvit or Silom, and will probably also visit Chinatown and the Dusit area.
And for most visitors, that is where it ends. But this sprawling metropolis of over 10m people has much much more to offer, and more intrepid urban explorers will find much to love beyond the usual areas. Here are three lesser-known downtown districts that will give visitors a whole new perspective on the City of Angels…
Talad Noi: Hipster Heaven
One of the city's oldest Chinese settlements, for decades Talad Noi was a tumbledown, decaying old community and in constant danger of being cleared for redevelopment. However in recent years this small area, a maze of small alleyways alongside the Chaophraya River just south-west of Chinatown, has undergone a radical transformation turning it into one of the city's hippest areas.
You will now find hipster coffee shops, boutique hotels and restaurants sitting alongside traditional old Chinese shophouses and pagodas, as well as some of the city's finest street art and literally hundreds of chaotic old machine part shops. It really is a fascinating place to spend half a day or a night out.
Notable landmarks include several Chinese temples (notably the riverside Hon Wong Kung shrine); the famous old Fiat 500, surely the most Instagrammed car in Bangkok; hipster hangout Warehouse 30 which is home to cafes, boutiques and Aurum Gallery, founded by UK drum & bass artist Goldie; and the famous Mother Roaster Coffee Shop, which sits above an old machine parts shop and is thus one of the city's hippest hangouts for Instagrammers.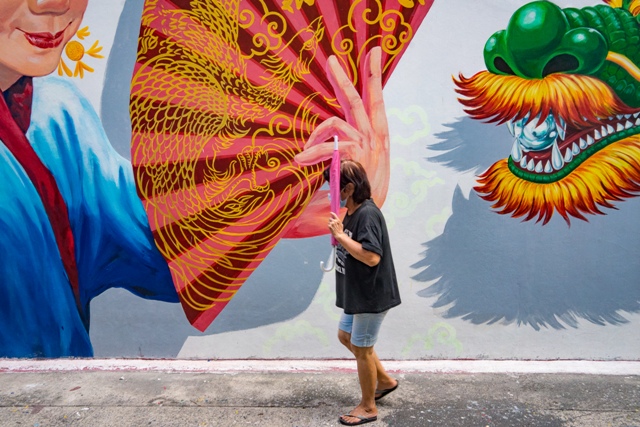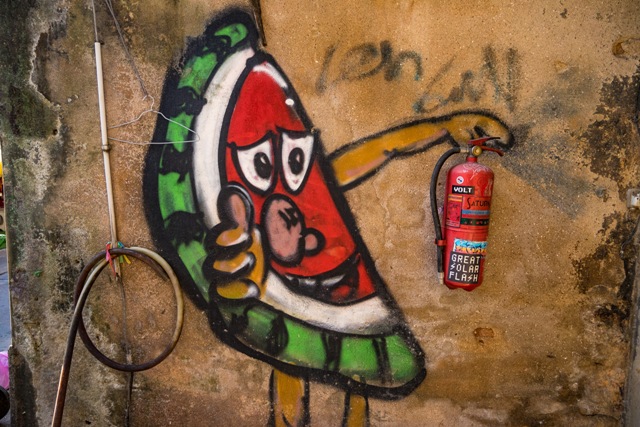 Kudijeen: Where Bangkok Meets the Mediterranean
Unlike many of its Southeast Asian neighbours, Bangkok was never colonised and so there is little of the old colonial architecture so common in Hanoi, Singapore or Yangon, to name but three.
The tiny district of Kudijeen, on the Chaophraya's west bank in Thonburi, is different. The area was originally granted to Portuguese traders in the 18th century as a thank-you for their support in defending Ayutthaya from Burmese invaders, and retains its Portuguese character to this day – it is home to the beautiful Santa Cruz church, and Portuguese delicacies such as khanom farang kudichin (small sponge cakes). Wandering the area's charming alleyways is enough to keep most visitors busy, but there is also a fascinating museum about Kudijeen's history, with a very nice coffee shop attached.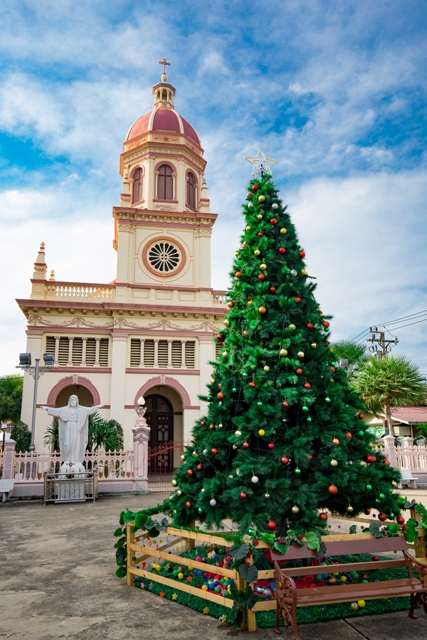 The best time to visit is Christmas/New Year. With Thailand only having a very small Christian population, Christmas has never really taken off here the way it has in Vietnam or the Philippines, but in Kudijeen, everyone decorates their houses and the church always has a big tree outside. For expats or tourists missing their home Christmas, it's an essential visit during the festive season!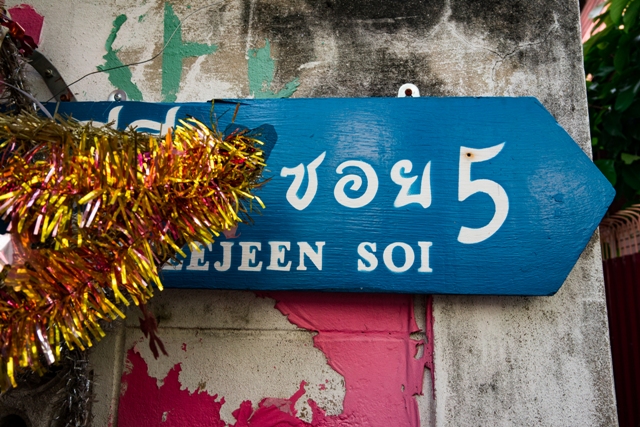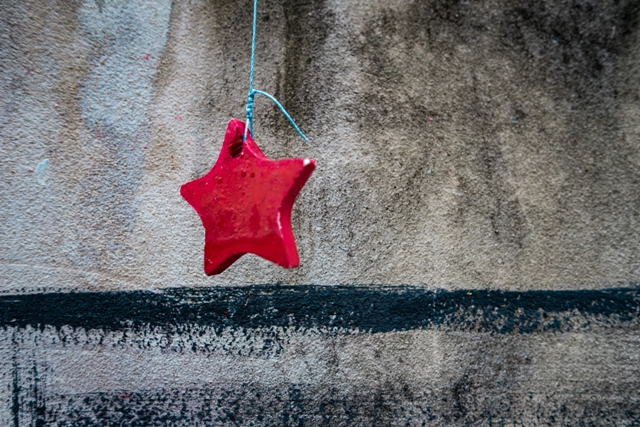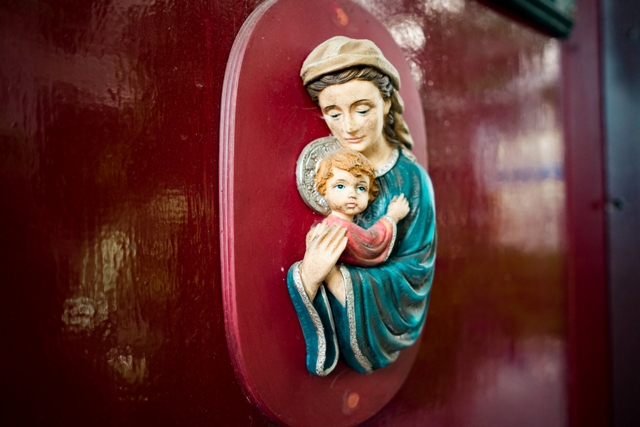 Khlongtoey: The Wrong Side of the Tracks
Although the district of Khlongtoey takes in many of the luxury shopping malls and hotels of Sukhumvit, to most Bangkokians the name is synonymous with the area's large 'slum' community which, whilst it isn't exactly the slums of Mumbai or Manila, is nevertheless home to many of the city's poorest residents and has something of a (largely undeserved) reputation as a result.
But visitors who venture into Khlongtoey will discover a vibrant, friendly and down-to-earth district far removed from the glitzy malls of Sukhumvit Road – this is the real, working-class Bangkok, the engine that feeds the city and keeps it going, mainly due to the presence of the docks and Khlongtoey market, a huge wet market that is buzzing 24 hours a day and selling pretty much any foodstuff you can imagine, including frogs, silkworms, beetles, eels and much more besides. It's a fascinating place to visit, a real sensory overload and by far the most exciting market in the city, and in Phu Chai Kai, it also boasts one of Bangkok's best (and least known) coffee shops.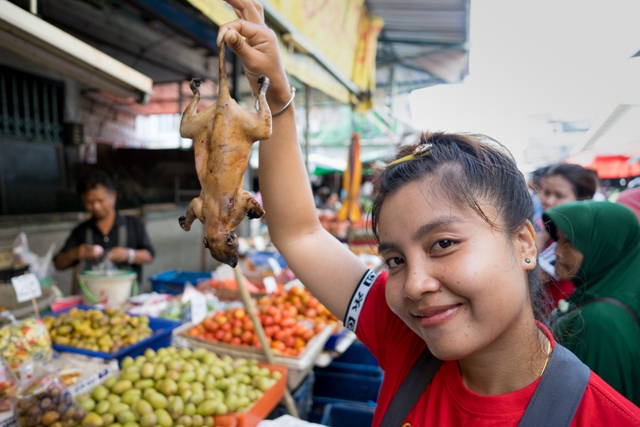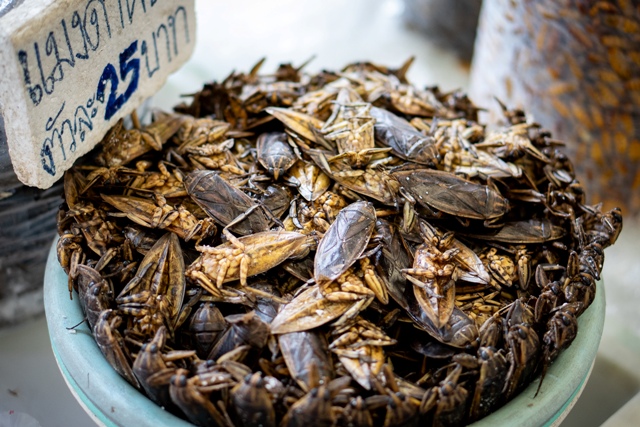 The 'slum' community is also worth a visit, ideally with a local guide so you don't get lost. Here you can experience how the city's other half lives; meet the charities that work hard to support kids, the elderly and the less fortunate who live here; and even take a cooking class with a local chef. Khlongtoey isn't for everyone but intrepid visitors will find it a rewarding and unforgettable place to visit.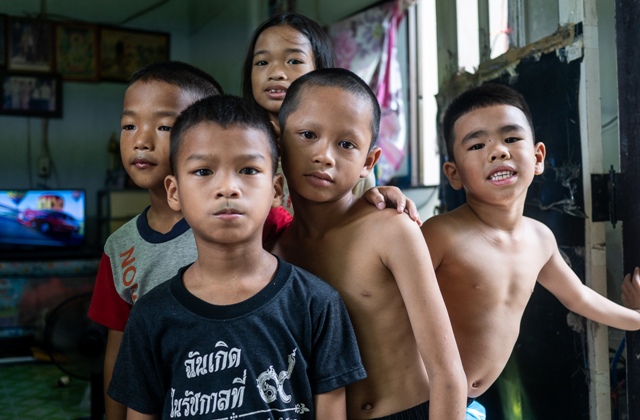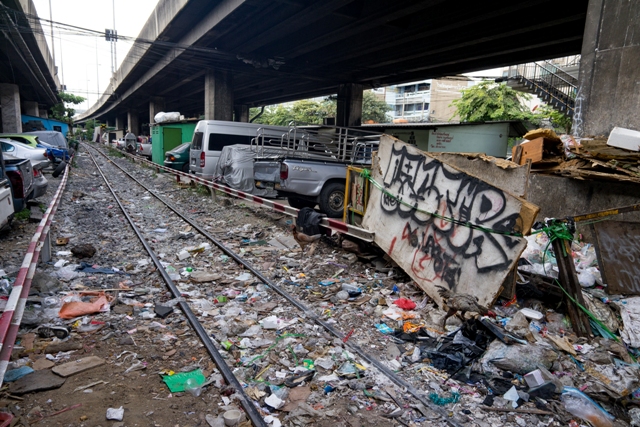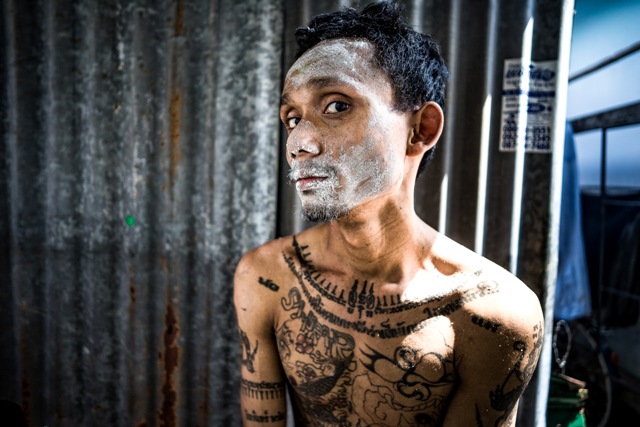 Khiri Thailand can arrange visits to all three districts for your clients so please contact us to find out what we can offer.
All images © Tim Russell