Check out Manohra dinner cruise in Bangkok, Thailand
Enjoy a relaxing Bangkok dinner cruise along the Chao Phraya River on board the Manohra boat. Hop aboard this luxurious vessel to begin your iconic evening cruise. Drift along the antique rice barge, finding solace as you bask in the natural picturesque views. Witness Bangkok's prominent landmarks, historical attractions, royal sites, and grand temples along the way. Indulge in a delightful meal featuring the finest Thai cuisine. Sit back, relax, and savor a peaceful getaway from the bustling city while experiencing Thai culture in a different light.
In Bangkok, numerous hotels and private operators run dinner cruises along the Chao Phraya River. However, the Manohra dinner cruise stands out as one of the best, and there are special offers available through Khiri Travel.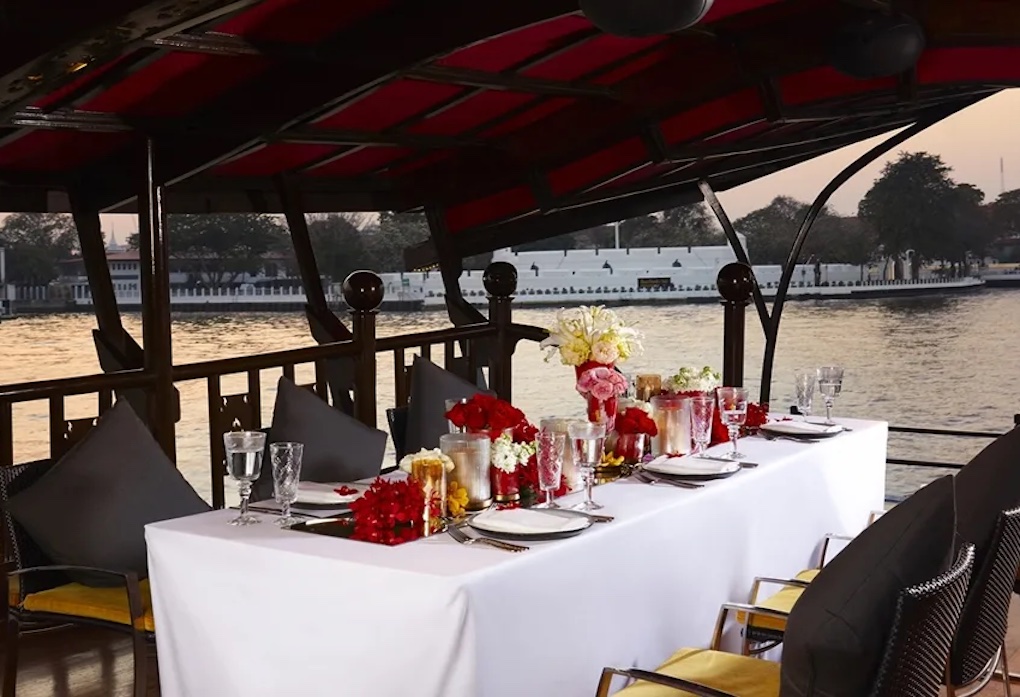 The Manohra boat is a 50-year-old converted teak rice barge that has been completely refurbished for dining, yet it has retained its original charm and character. All diners are seated on the upper deck, which provides a pleasant breeze and excellent views of Bangkok at night. The kitchen, or galley, is located on the lower deck. There is ample space on the upper deck, and with a maximum of 40 diners, the tables and chairs are not crowded together, creating a very pleasant and intimate dining experience. Welcome drinks and canapés are served at the Manohra Lounge from 6:30 pm onwards, prior to boarding.
The Manohra dinner cruise departs daily at 7:30 pm from the pier at the Anantara Bangkok Riverside Hotel. Guests can either board the boat at the Anantara or be picked up at the Taksin/Sathorn Central Pier at 7:45 pm.
The cruise travels north along the Chao Phraya River as far as the Rama VIII Bridge before turning around and heading back to the hotel, with a stop at Taksin/Sathorn pier upon request. The Manohra arrives back at the Anantara at approximately 10:00 pm.
The boat passes numerous interesting buildings and landmarks, which are pointed out to guests by unobtrusive on-board commentary. Guests are also provided with a printed route guide and map, detailing what to look out for, including Wat Arun, the Grand Palace, Wat Phra Kae, the Royal Barges, Wat Pho, and Santa Cruz Church. Many of these sights are beautifully illuminated at night, providing a lovely backdrop to the dining experience.
Guests can choose from two different set menus: gold or silver. The courses on the silver menu include appetizers, spring rolls, papaya salad, clear prawn soup, beef curry, tiger prawns with sweet chili sauce, mango sticky rice, ice cream, and more. The price includes two types of rice (red and white) and a choice of tea or coffee at the end of the meal. Other drinks, whether alcoholic or non-alcoholic, are charged separately.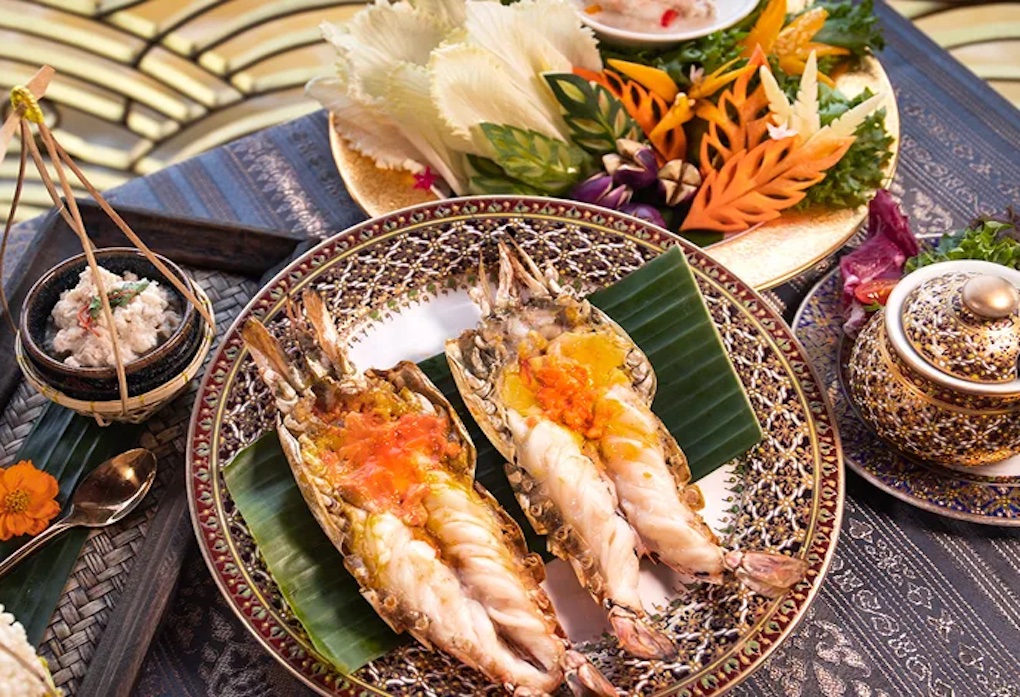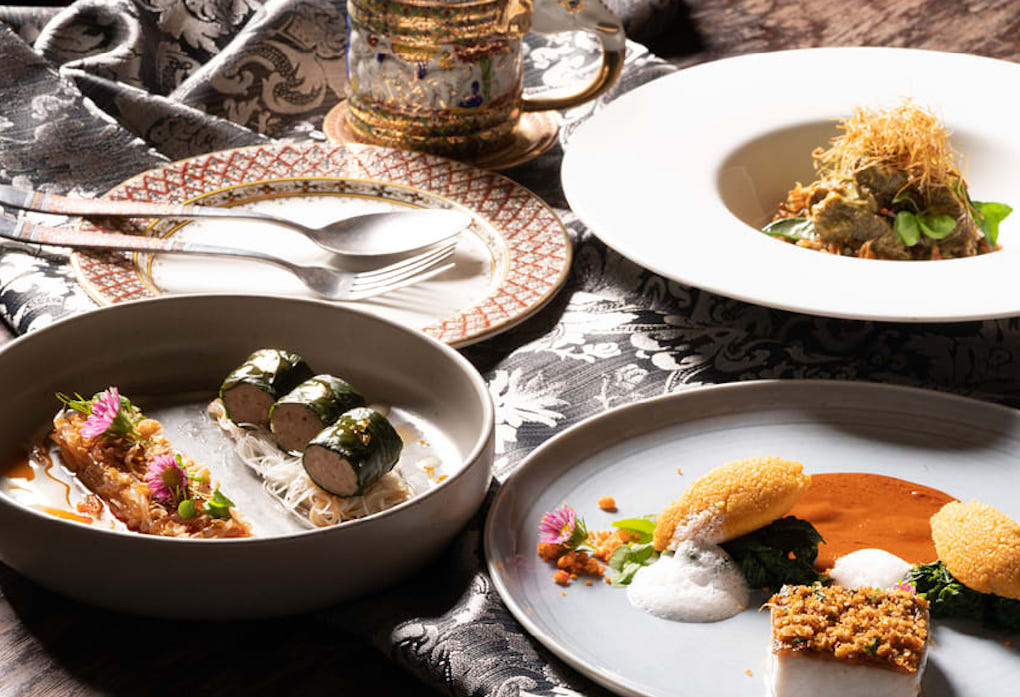 If you're seeking a relaxing and refined evening, please contact Khiri Travel Thailand at sales.thailand@khiri.com to arrange this wonderful experience for your clients. The Manohra dinner cruise is an excellent choice. So, step aboard a beautifully restored antique rice barge and set sail on the majestic Chao Phraya River at dusk, gliding past royal palaces, glittering temples, and striking landmarks!