Our look at a unique property on Koh Phra Thong, one of Thailand's most remote paradise islands
True Ecotourism on Koh Phra Thong
Koh Phra Thong in southern Thailand is distinguished by its expanses of inland savannah (and you probably won't have other opportunities to see this kind of landscape in the country) and its long uninhabited beaches, lined with coconut palms. It is the closest island to one of the best dive sites in the world – Richelieu Rock – and is an ideal starting point for the Surin and Similan archipelagos.
Only 5% of the island is "developed". Since 2001, the island has been part of Mu Ko Ra – Ko Phra Thong National Park. Its impressive biodiversity includes turtles, dugongs, dolphins and 137 species of bird (including a rare type of stork).
The island is remote (true luxury has a price…) but accessible from both Ranong Airport (closer) or Phuket Airport (which offers more flights), by road (2.5 hours to Kuraburi pier) and boat (90 minutes to the lodge).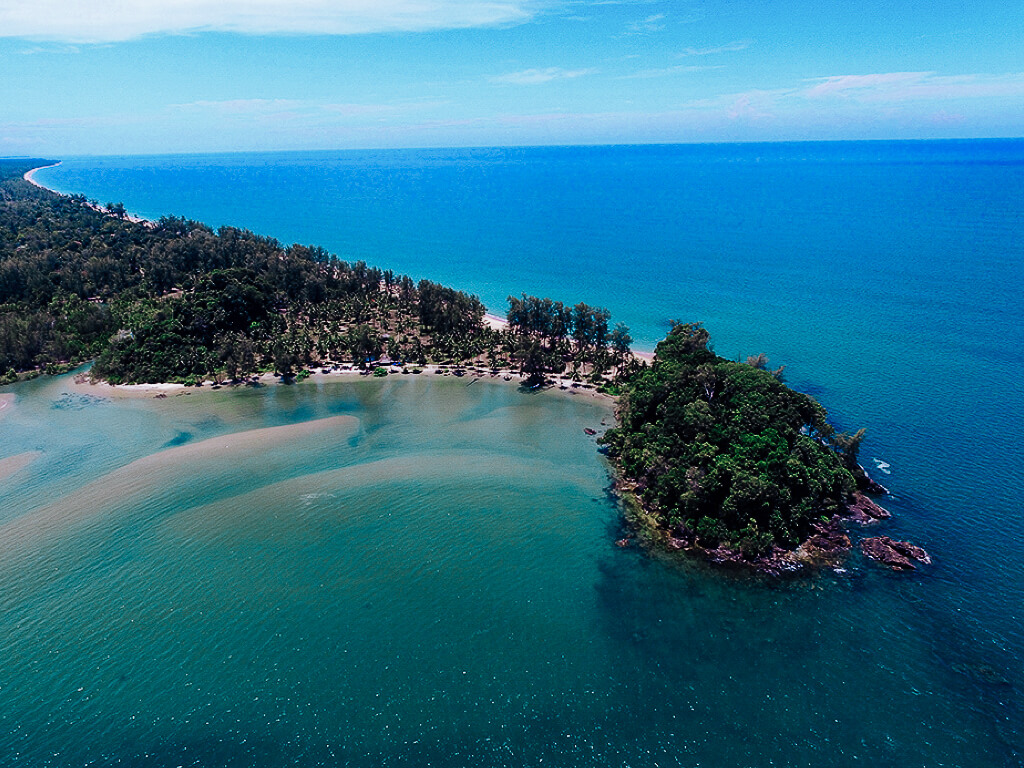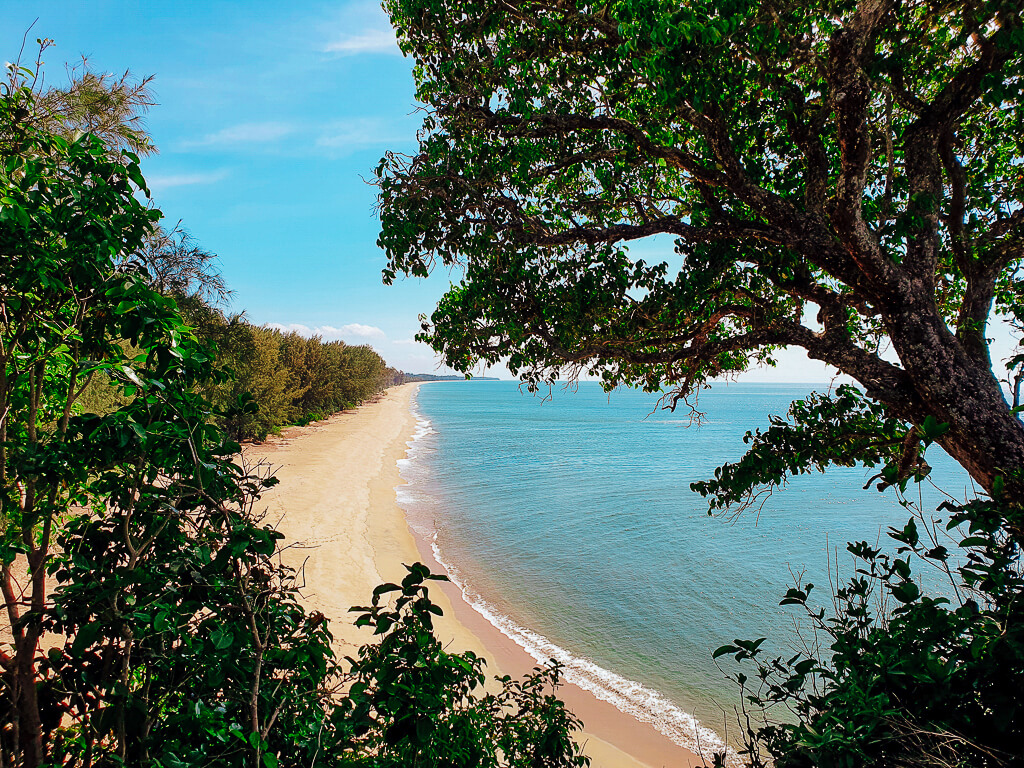 Our Khiri Pick on the island is Baba Ecolodge, nestled between a protected bay and a 12-kilometre deserted beach lined with coconut palms and pristine jungle. There is no TV or air conditioning here – the natural luxury is defined by a spacious open architecture, with natural ventilation, outdoor showers and large wooden terraces.
Baba Ecolodge has water towers, sewage treatment plant, solar panels supplying hot water, dim lighting on paths to avoid disturbing wildlife, waste compost, ecological detergents, dishwashing liquid made from orange peel, paper straws, and disposable bamboo containers….a real and genuine model of ecotourism!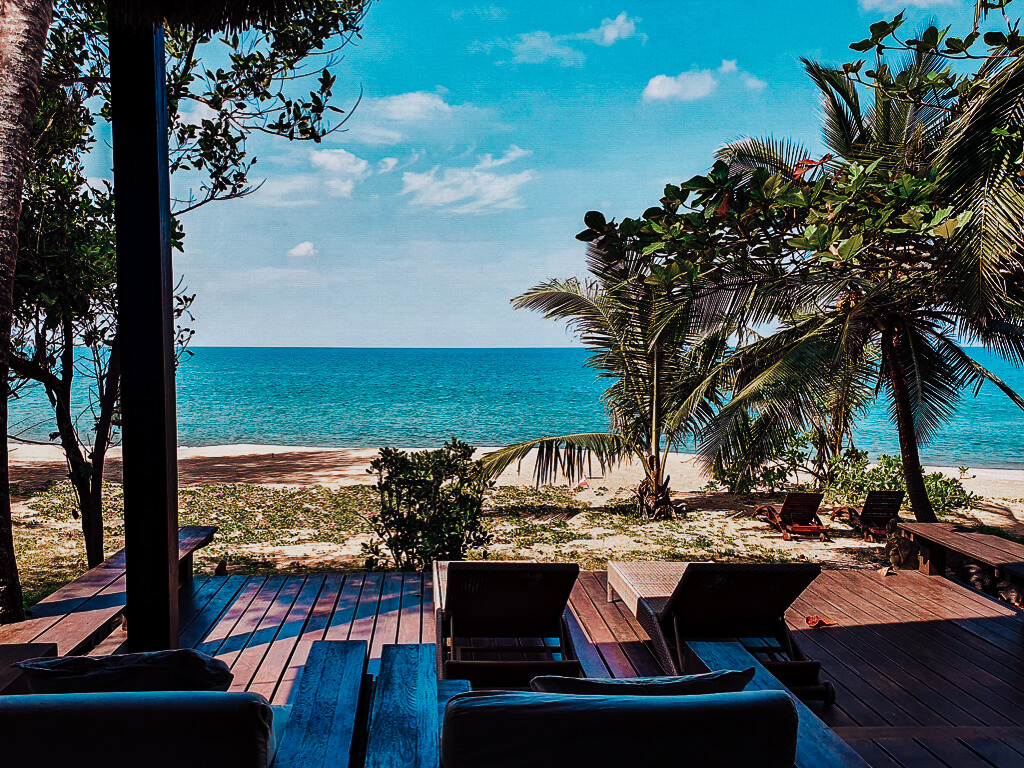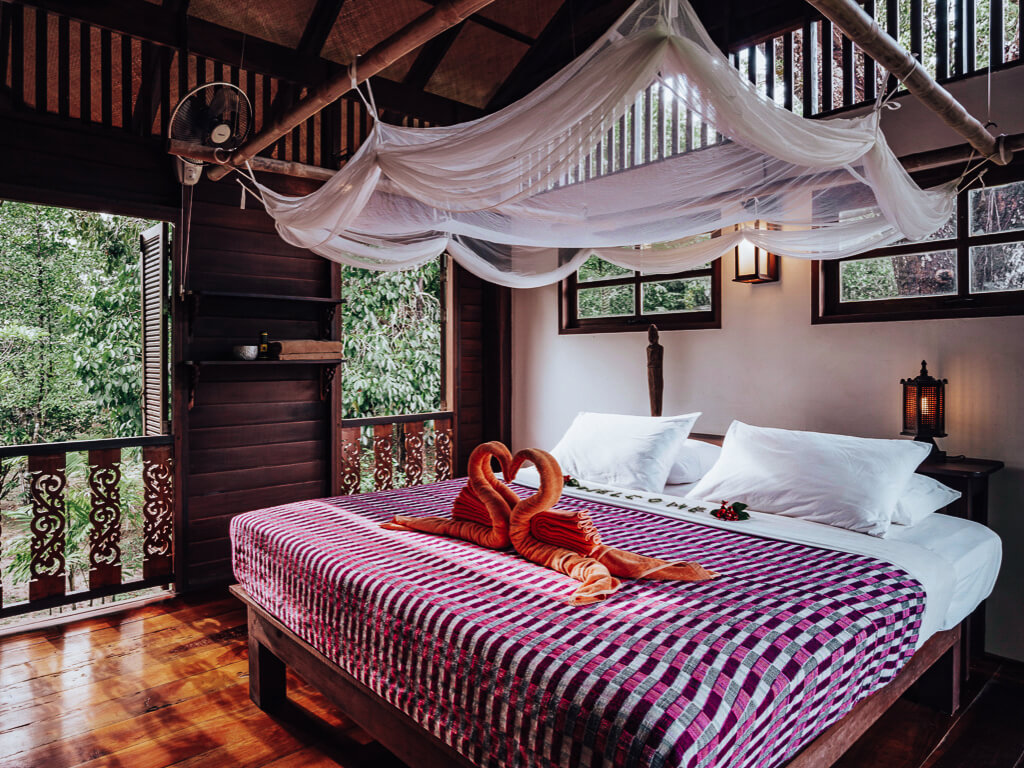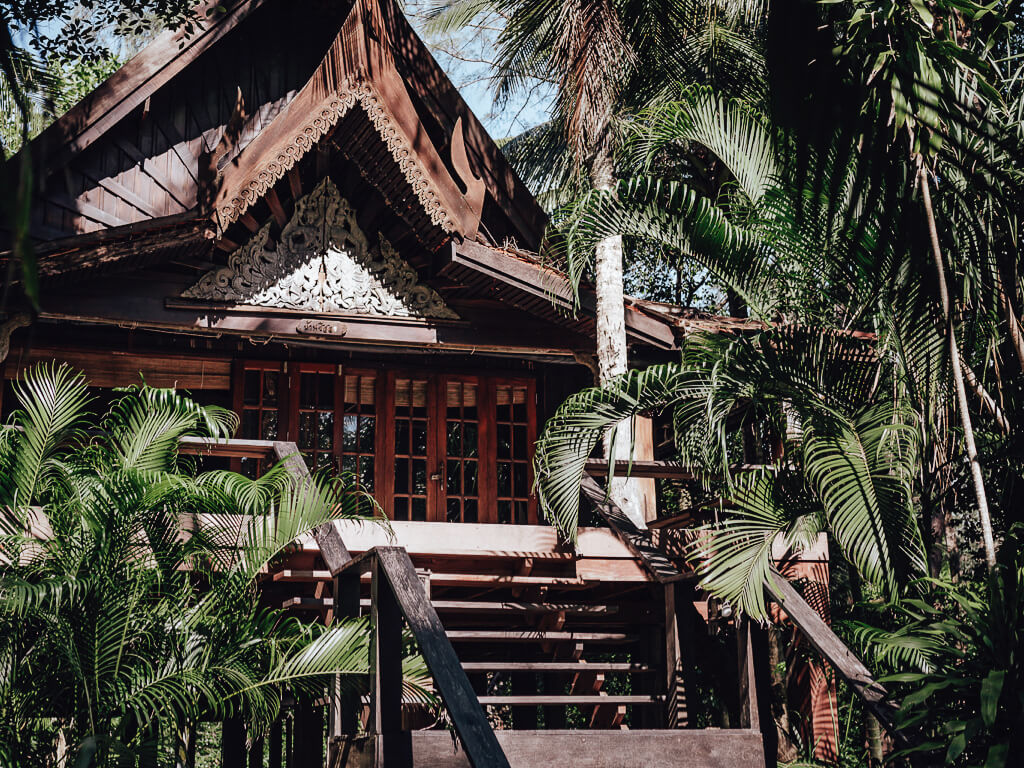 The island is a farming and fishing society living on the island and the waters that surround it. The lodge uses what grows around, always local and seasonal. It serves mainly Thai food with few western options on the menu.
Baba consists of 27 private homes, each of them unique and individually designed. All the houses are within 80 meters of the beach.
It offers a wide range of experiences around nature (kayak, snorkeling, bird watching, fishing, jungle treks, SUP). For families, we strongly recommend trying the activity "paint your own Moken totem".