Cardamom Tented Camp helps keep the forest standing
Cambodia's Award-Winning Cardamom Tented Camp
Nestled in the heart of the Cardamom mountains in remote south western Cambodia you will find the award-winning Cardamom Tented Camp – a remarkable project in collaboration with Wildlife Alliance Cambodia that is an exemplary example of tourism being a force for good. The project was born out of the need to protect a 18,000 hectare concession in Botum Sakor National Park from the threat of logging, poaching and sand dredging.
Cardamom Tented Camp takes the term glamping to a whole new level. The camp consists of nine safari-style permanent tents, with sustainable practices at the forefront. Each tent is comfortably appointed with twin or queen sized beds, fans, local bamboo and rattan furniture, bathrooms with hot water and rain showers, and a patio with sun deck chairs, where on a clear night a look towards the sky provides a spectacular and mesmerizing canvas of bright stars. The tents are designed and sealed to maximize protection from mosquitoes.
The camp features an excellent open air communal style restaurant that overlooks the Prek Tachan River, with a menu inspired by fresh seasonal locally homegrown produce and additive free. Private lodgings are available where you can affordably occupy the camp in exclusivity for small groups or have the opportunity to have the camp completely to yourself – a true immersion in a remote natural wonderland. Private helicopter transfers from both Siem Reap and Phnom Penh are also available, and flying into the area is beyond breathtaking.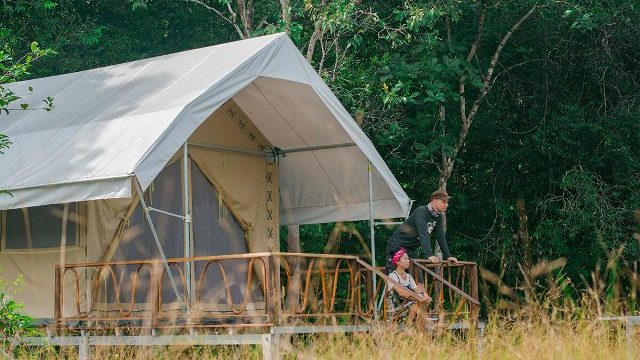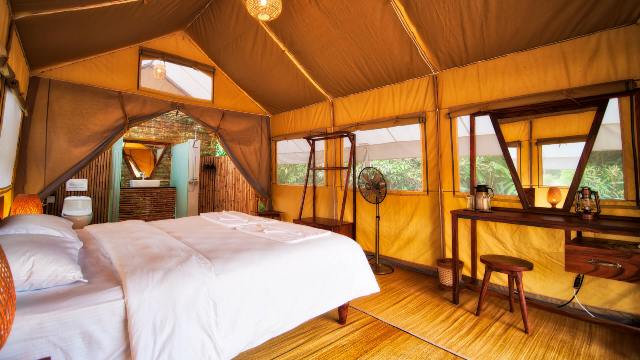 During your stay at Cardamom Tented Camp you have the opportunity to partake in some truly incredible and memorable activities. Working in cooperation with the local communities visitors are able to visit the nearby Preak Tachan patrol station, guided by Wildlife Alliance's expert rangers, where activities include replanting indigenous trees and assisting rangers to set up camera traps and other conservation activities where they have the opportunity to learn about the local wildlife and nature, as well as the external influences that threaten this rather unique area.
The Botum Sakor National Park – Cambodia's largest – is home to some of the world's most endangered species including the Indochinese tiger, pileated gibbon, Asian elephant, sunda pangolin, Bengal slow loris, fishing cat and hog deer. Visitors can also partake in some breathtaking treks and magical kayaking on the river. The camp is a working conservation hub and your visit supports the ongoing critical work that is undertaken to preserve and protect the surrounding area which offers pristine biodiversity, an area of slightly sloping lowlands, evergreen forests, grasslands with nearby coastal flood plains. Meeting with the Cardamom mountains to the north this experience provides you with a window into some of the last remaining ecological reserves in Southeast Asia. The camp is accessible year round; however the best time to visit is between the months of November through to February, when it is coolest and usually dry.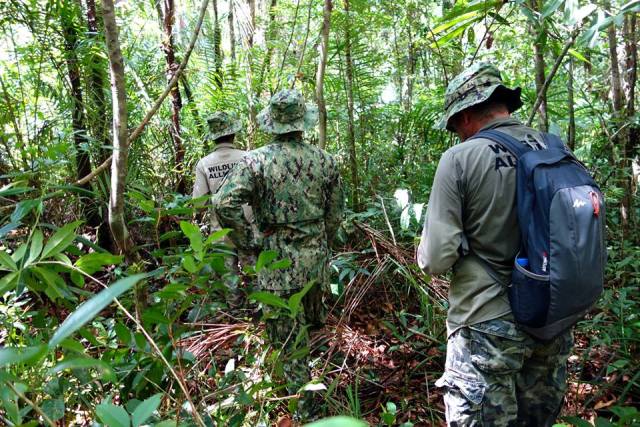 Cardamom Tented Camp is proud to have received some very impressive awards, most notably in 2019 when they won the Pacific Asia Tourism Association Grand & Gold Award for the Environment, for their outstanding example of responsible tourism in the region. Also in 2019 they were runners-up in the prestigious World Travel & Tourism Awards, known as the " Tourism for Tomorrow Awards". More recently in 2021 they were included in the "Top 100 most sustainable tourism destinations", listed by the Green Destinations Foundation, for providing responsible and sustainable tourism.
Khiri Travel Cambodia offers two great packages to experience this once in a lifetime engagement with nature, so contact us to find out more!
In 2005, John Black found his passion for the world of travel and hospitality through his work as a tour leader. He moved to Cambodia in 2008, with more than 16 years of experience in the industry, John leads Khiri Cambodia and Laos with affection and understanding of the local cultures. As an inquisitive cook and a cuisine enthusiast, John loves to eat at the local street food vendors and visit local markets for the freshest ingredients available.