Few areas of Southeast Asia do adventure better than the mountainous north of Laos
Amazing Adventures in Laos' Spectacular North
One of the world's lesser visited and most untapped destinations is the region of Northern Laos. This area provides some of the most stunning and breathtaking natural beauty that you will find anywhere on the planet. Against the backdrop of this stunning natural beauty and canopy of wilderness live some fascinating ethnic hill tribes and minorities – Laos has 48 ethnic minority groups that count for over 55% of the nation's population today.
Our adventures start in Oudomxay province and the starting point, the city of Oudomxay, has now become even more accessible with the Lao-China Railway which makes a stop in this remote location. Discovering the region and responsibly meeting and interacting with its people is mainly done on foot, and our treks are designed for people of all ages and with an average level of fitness.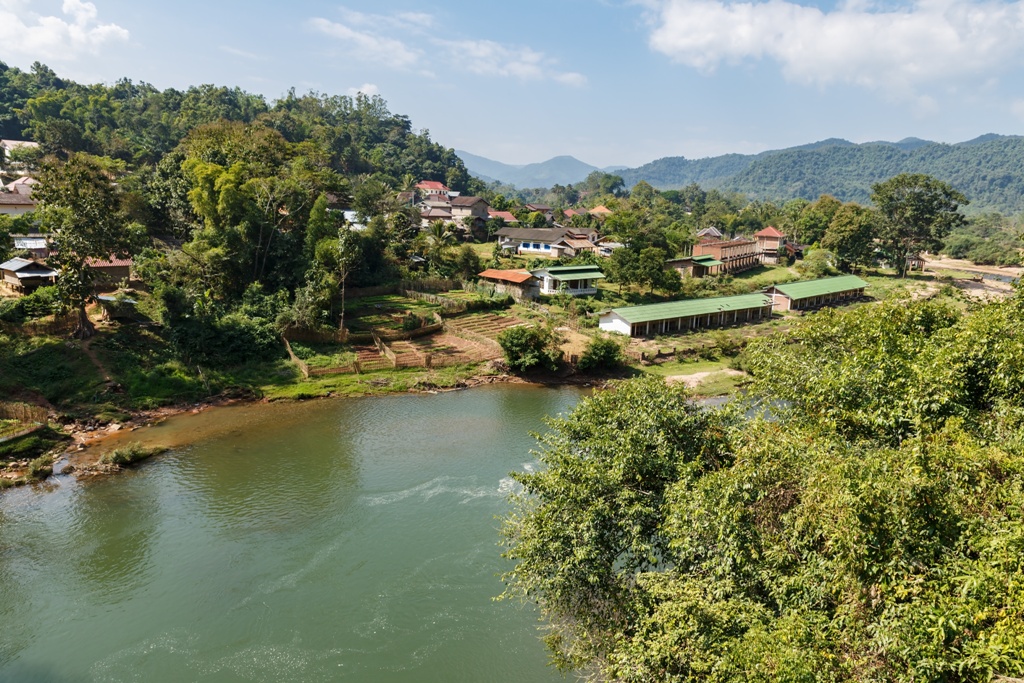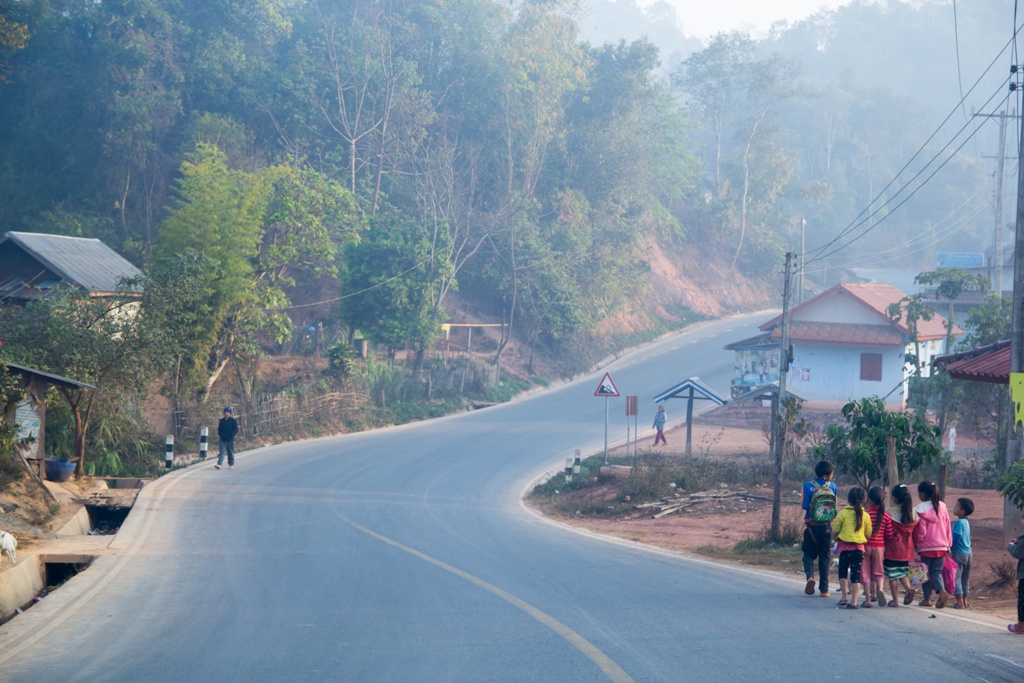 After a short 30 minute transfer from your accommodation in Muang La which weaves through a beautiful forest you will embark on a two hour hike through lush vegetation that is typical of this part of Northern Laos. The trek will take you to a remote Ikho village where the houses are built on stilts. The Ikho people follow a very traditional way of life which dates back over hundreds of years. Their way of life is one that values respect and wisdom of elders and the innocence of youth; they live a very basic but sustainable life which for some can be a very humbling experience. We trek a little further uphill to discover a series of caves which, as your eyes adjust to the darkness, make a truly incredible lunch spot.
Another great adventure that in undertaken by vehicle from the small village township of Muang La is the 2000 year old Vat Phachao Singkham Temple, where you can admire the rather lengthy gold reclining Buddha and the 400 year old Saymoungkhoune Rattana stupa which many local people believe contains supernatural powers and as such this small sacred site attracts pilgrimages of people to pray and meditate. From here you can visit the local community market at Ban Houay La where locals from the surrounding Khmu villages congregate to sell their traditional products. A continued short drive will take you to Tham Chom Ong Cave, naturally formed inside a limestone mountain.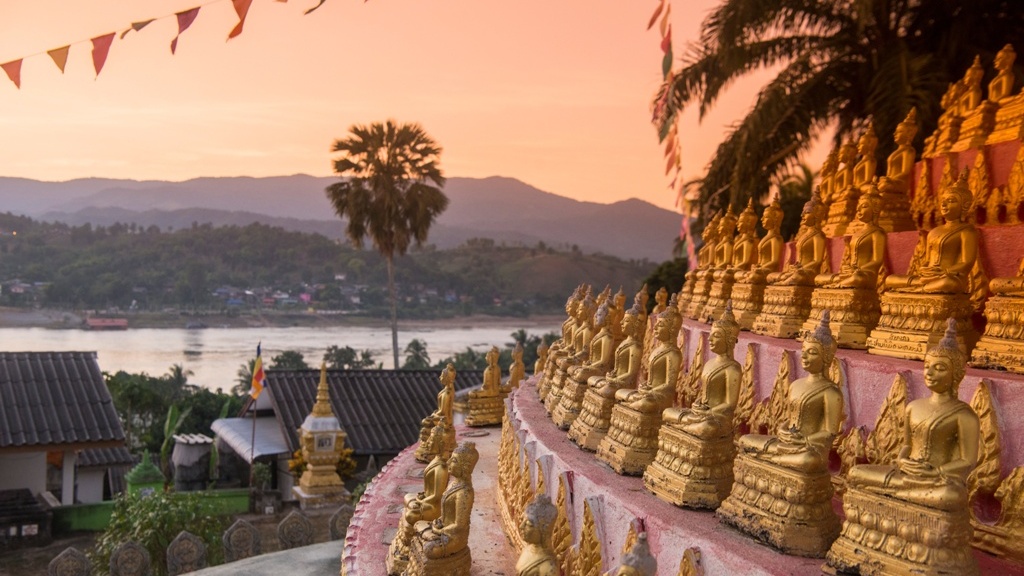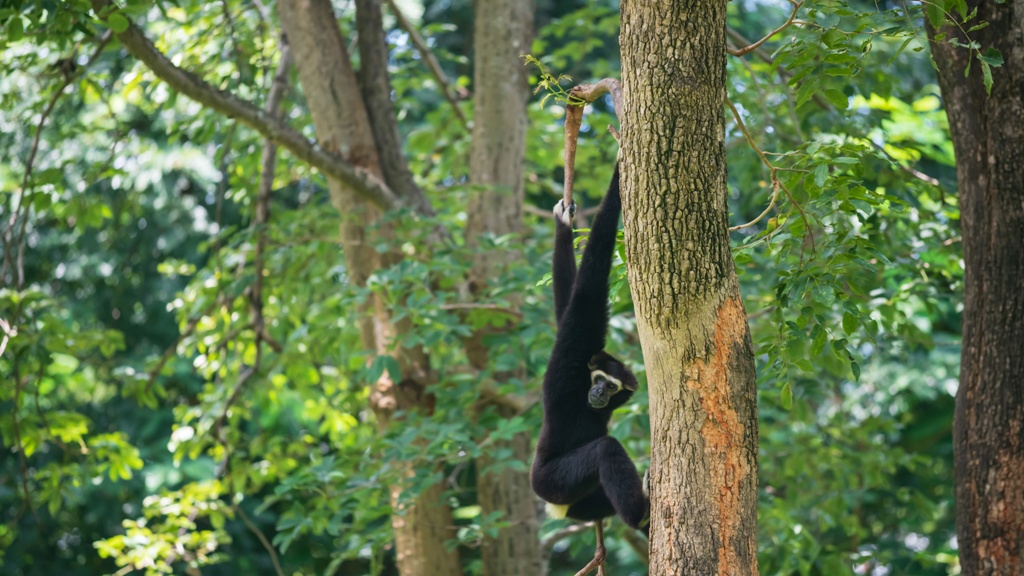 One of the greatest of adventures in Northern Laos is the Waterfall Gibbon experience. On a dusty rough road you take a two hour trip from Houay Xay to the village of Bean Toup. Once here you will take a guided trek which is mostly uphill to an impressive series of ziplines that glide above the canopy of the jungle below. You will take a series of combined glides and treks to reach your treetop house which will be your accommodation for the night – this is a real adventure! The area is home to the Nomascus Concolor Lu or Black Gibbon and whilst this is not a wildlife park you will most certainly hear the gibbons (sightings are likely but cannot be guaranteed).
You can spend as much or as little time exploring and discovering the vast area with a guide using the network of ziplines or simply by trekking on foot. This is one of the most memorable adventure travel experiences you could ever imagine and the tree houses are one of the most unique places you will ever spend a night in.