Explore amazing Phnom Kulen National Park on this mountain bike adventure
Bike Through a Stunning Slice of Cambodian History
Phnom Kulen is a chain of hills rising up to 400 meters that stretches 50 kilometres from east to west, located an hour north of Siem Reap and accessible by car. It was here in these hills that the Angkorian Empire began and a city thrived deep in the jungle. Exploring these hills is certainly an adventure.
We explore this thousand year-old civilization by mountain bike. Forests have grown in places where villages were once built and established; today all that remains are ruined temples and animist statues amongst traces of the roads and reservoirs that have been left behind.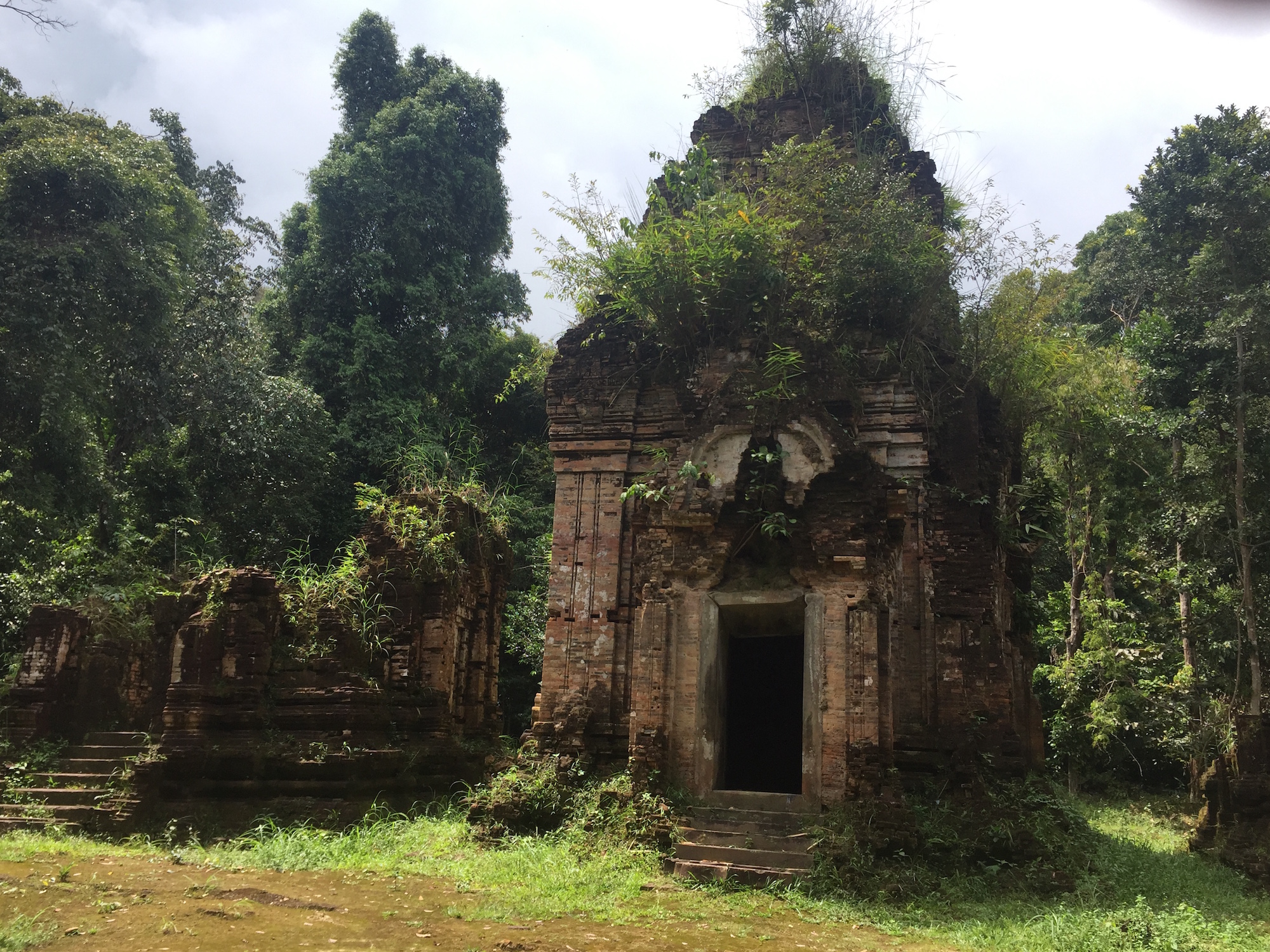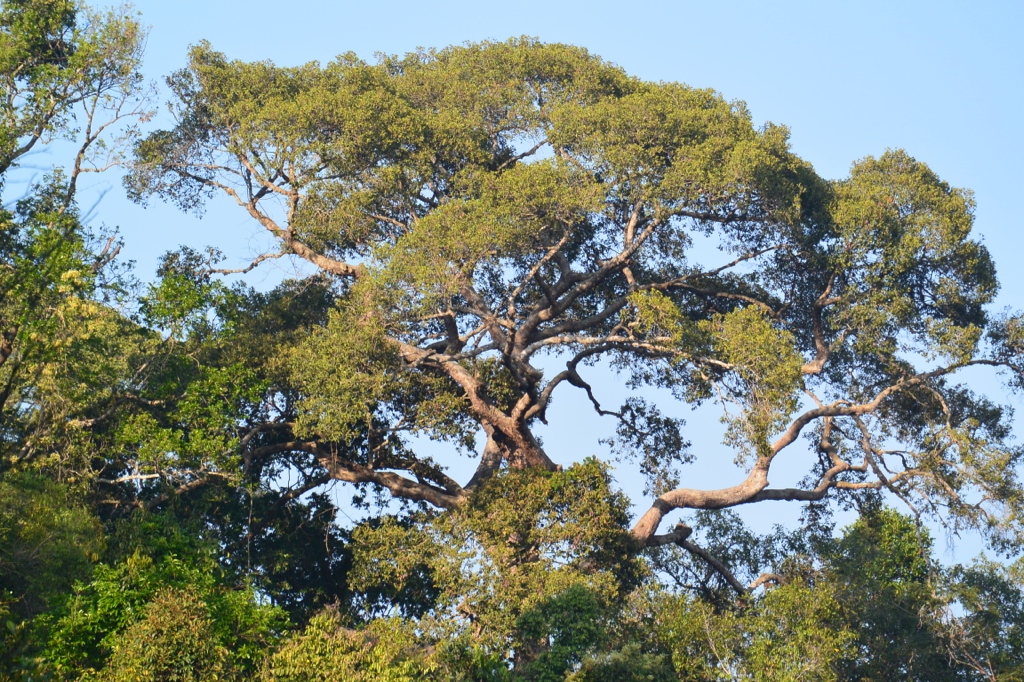 A giant reclining Buddha carved out of a 20-metre rock pile is the starting point: a sacred site that bestows fertility from the water that is poured over the symbolic linga, as does the Kulen River flowing over the thousand lingas carved in the riverbed nearby, making this river known today as the river of life.
Bikes are checked, helmets are fastened and the gears changed to bottom gear as the ride heads beneath the giant forest that towers above. It is on this ride through the rawness of the jungle that you may encounter various species of monkey and bird, and you may even spot a rare Pig-Tailed Macaque.
Splash through mountain streams tumbling across a rocky plain to where a hermit lives at the entrance to a bat cave. Depending on your level of fitness and stamina you can ride up the hill along with the local guide, however for most at this point the journey is taken on foot and bikes are pushed. Feeling lost in the forest, at first you fail to see it, is it an elephant? A serious glare and with the help of your guide you realise that it's a 9th century animist statue known as Sra Domrei.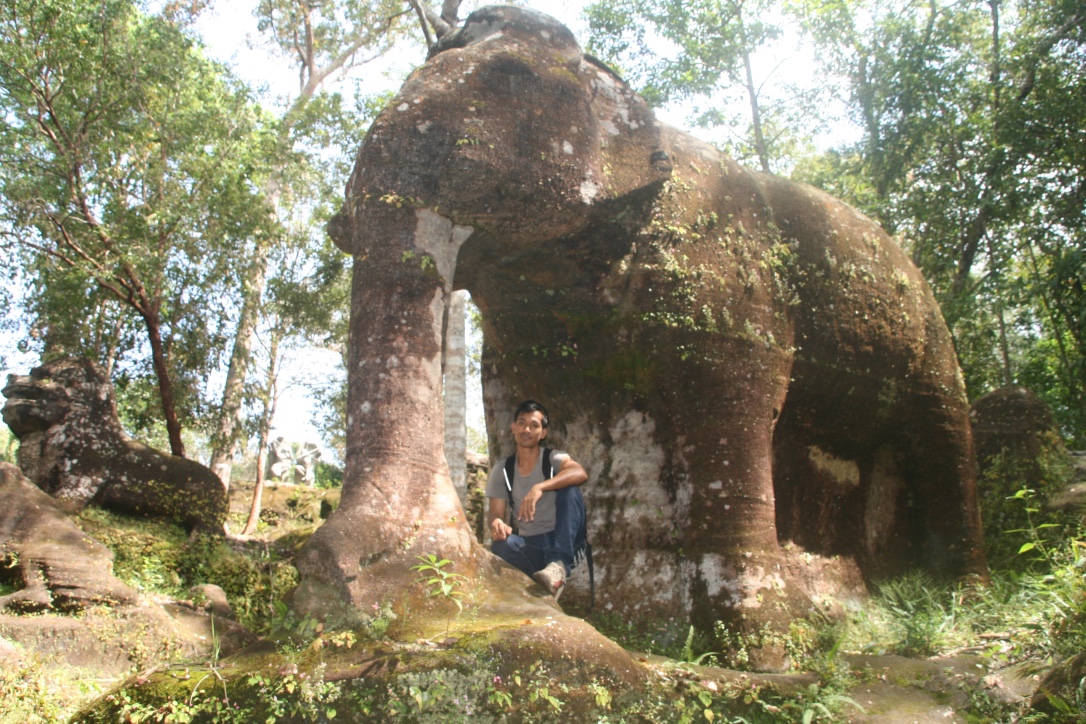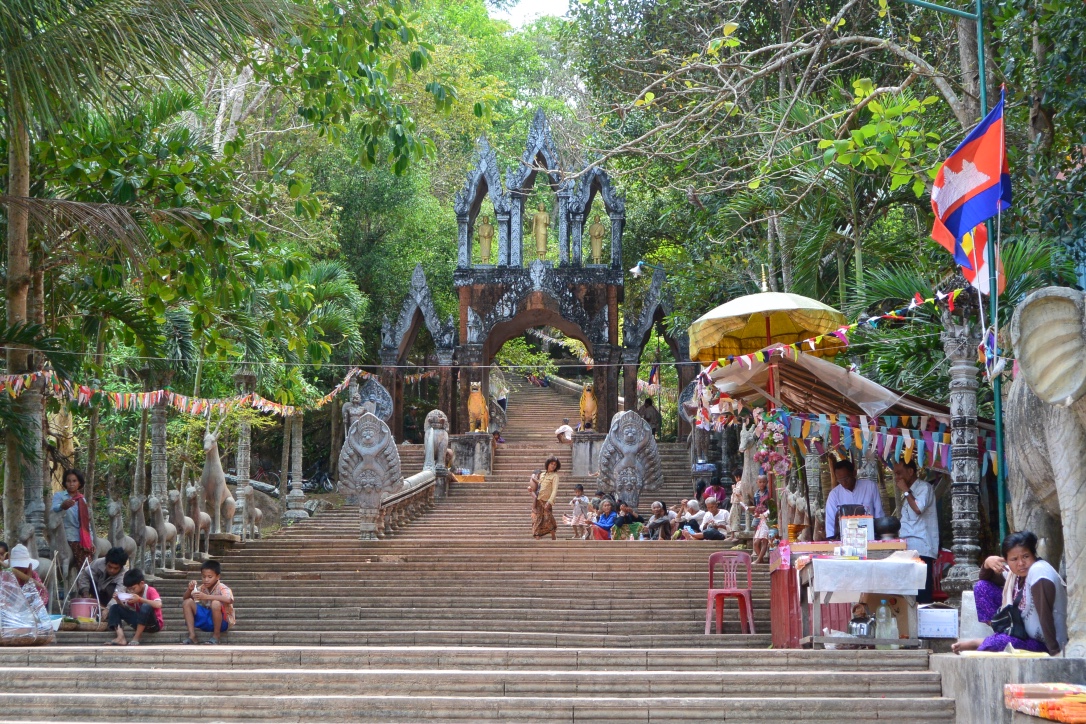 A glimmer of silver shines through the trees as Wat Preah Kraal appears. A gold and silver pagoda built on a rocky outcrop with views across the Kulen plateau to the Tonle Sap Lake glinting in the distance.
Cycle through cashew nut plantations squashing the bitter-sweet fruit, cross a stream and notice blocks of stone that merge into the walls of an Angkorian temple.
A hard little ride brings you to the forest village of Anlong Thom. Stilted wooden houses overshadowed by coconut palms. Mountain pigs snuffle in the dirt and the blacksmith hammers at a length of metal. A makeshift table is put together, chairs found, beers cracked and lunch is brought out. Khmer dishes of local vegetables, the unfortunate cousins of the pigs we met and fruit.
The best patch of forest has been saved for last. The trees close in, butterflies alight on roadside pools and birds flit between branches. It was here that the rare Silver Langur, once thought to be extinct from Kulen, was found.
Back at the Buddha, tired but elated as you cycle down to your vehicle and quaff the ice-cold celebratory beer that is offered. The distance is only around 30 kilometres but it's a hard ride across difficult terrain. This fascinating off the beaten track adventure can be undertaken in a less ambitious manner and by a hike rather than mountain bikes making it a little gentler experience. We partner with Indochine Explorations to run on this adventure.
Images (apart from header) courtesy of Nick Butler, Indochine Explorations