A look at Sri Lanka's biggest and brightest religious festival
Sri Lanka's Brightest Religious Festival
As a multicultural country consisting of Buddhists, Hindus, Christians and Muslims, one of the perks that Sri Lankans enjoy is having public holidays for almost all the religious festivals. When it comes to the main festivals of Tamil Hindus, Deepavali takes the spotlight. This year it falls on 24th October and if you are travelling in Sri Lanka during that period, you might be able to get a glimpse of the celebrations.
Deepavali is the Festival of Light which is celebrated by mainly Hindu devotees across the world. The festival originates from India (where it is more commonly known as Diwali) and being one of its closest neighbours, Sri Lankan culture and way of life is highly enriched and strongly influenced by India.
The term Deepavali stems from the Sanskrit words Dipa (Lamp/Light/Shine) and Avali (Series/Row/Sequence). Deepavali symbolizes the triumph of Light over Darkness, Good over Evil and Knowledge over Ignorance. The festival usually falls in the months of October or November and the rituals take place usually for four to five days with the main celebrations taking place on the third day – the darkest night which is the 15th day of Karthik, the holiest month in Hindu lunar calendar.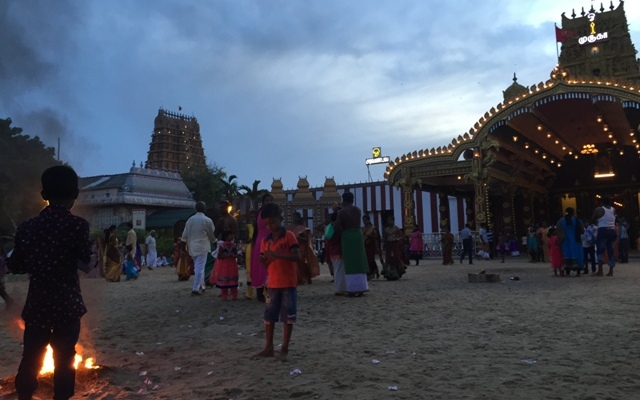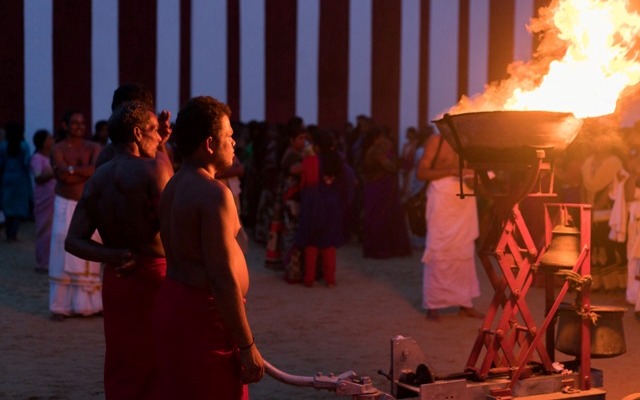 The festival involves a range of celebration rituals. The locals prepare by cleaning their houses and interiors since house visits and family gatherings are common. Most devotees remain vegetarian before the festival and often visit the Kovils (Hindu Temples) for a pooja ceremony. While the most common ritual is to light lamps, another creative ritual is to draw colorful patterns on the floor which are called Kolam or Rangoli.
While Sri Lankan Tamils across the country celebrate Deepavali, the more common celebrations happen in Jaffna (in the North), the East, and hill country which are the areas where Tamils live predominantly. If you are visiting during this time and would like to experience the celebration rituals, we will happily arrange for a house visit in Jaffna or hill country where you can witness the rituals in an authentic setting together with a local Tamil family at their house.