Our Thailand team enjoy one of our signature Bangkok experiences
Working at Khiri Travel is not just sitting at desks and staring at computer screens, but also getting real knowledge of how tours work and what makes them special.
With that in mind 14 staff went on an inspection of Khiri's popular Taste of Chinatown tour, supervised by our skillful Guide Oom who has done this experience many times.
We started with a cool drink at an amazing riverside bar/restaurant in Talat Noi, a part of Chinatown that has seen some great renovations of old buildings which afterwards changed them into awesome eateries and more. Besides its great location, the integration of nature (massive trees!) and old remnants of the structure combined with a serious collection of antiques, makes Hong Sieng Kong really stand out. Meeting Khun Im – a charming old lady impeccably dressed in a traditional Chinese outfit, as well as being a member of the family who owns HSK (see header image) – and having a chat with her, really made this visit very special for us.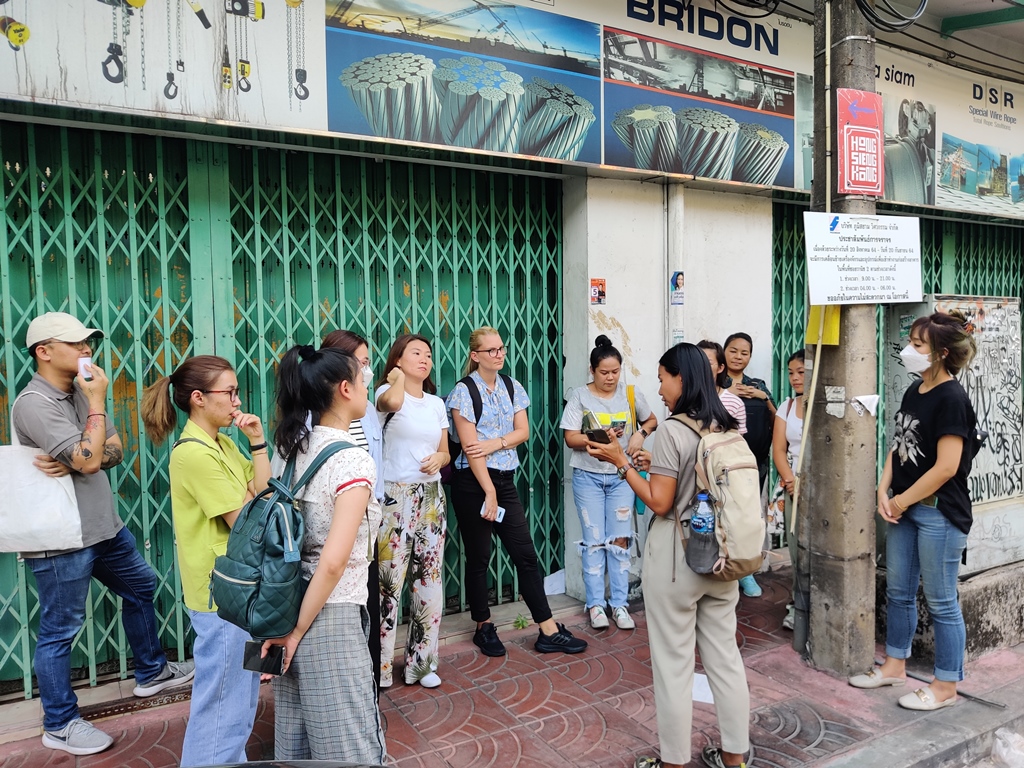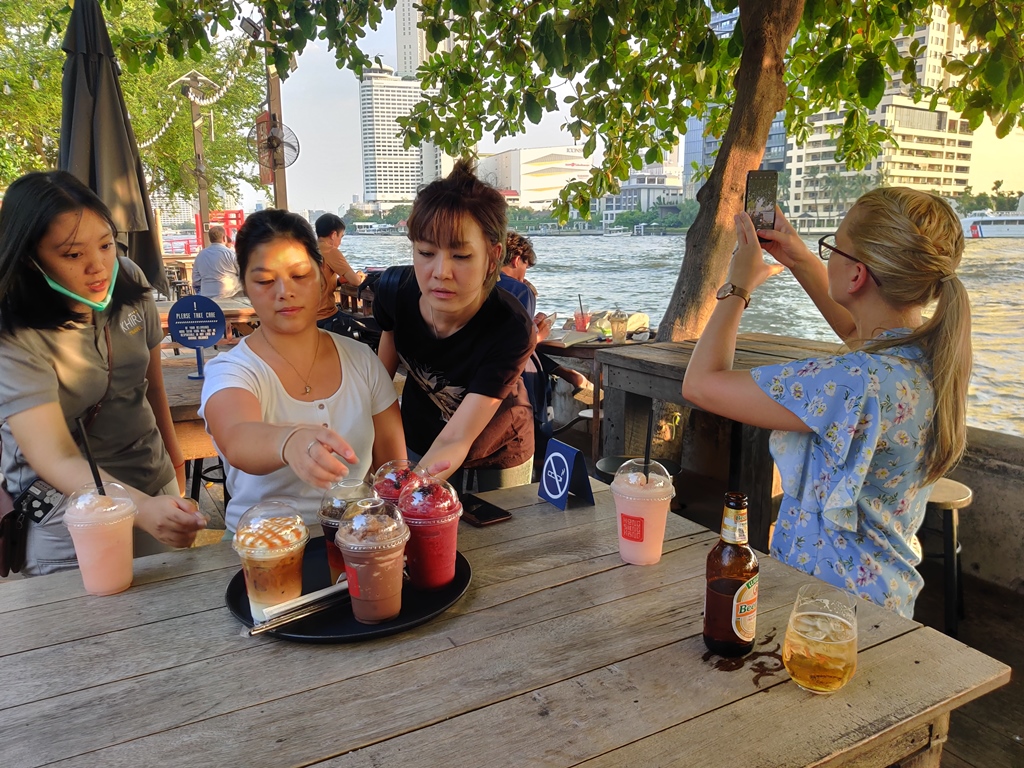 Following our drink we wandered through the picturesque alleys of Talat Noi to Chinatown Gate, representing the tail end of the dragon on which Yaowarat Road is built! Here Guide Oom let us first have a look at the 100+ year-old Kuan Yim Shrine where she told us a bit about the Chinese heritage of the area.
Next we entered Yaowarat Road which is a foodie paradise (except on Mondays!) with lots and lots of food stalls, small hole-in-the-wall eateries and classic restaurants. We started with gyoza, a delicious deep-fried dumpling with shrimp, although there are plenty of other versions available. The food options can change from tour to tour Guide Oom explained as sometimes there can be massive queues in front of some popular stands. We slowly made our way along Yaowarat with yummy stops for water chestnuts in syrup, herbal drinks, moo sateh, dim sum, and more, with Oom providing tidbits of fascinating background details of the various snacks and dishes.
The tour ended at a classic hotel bar with some drinks to finish it off, all in all a great cultural and culinary experience that we love to share with you and your clients!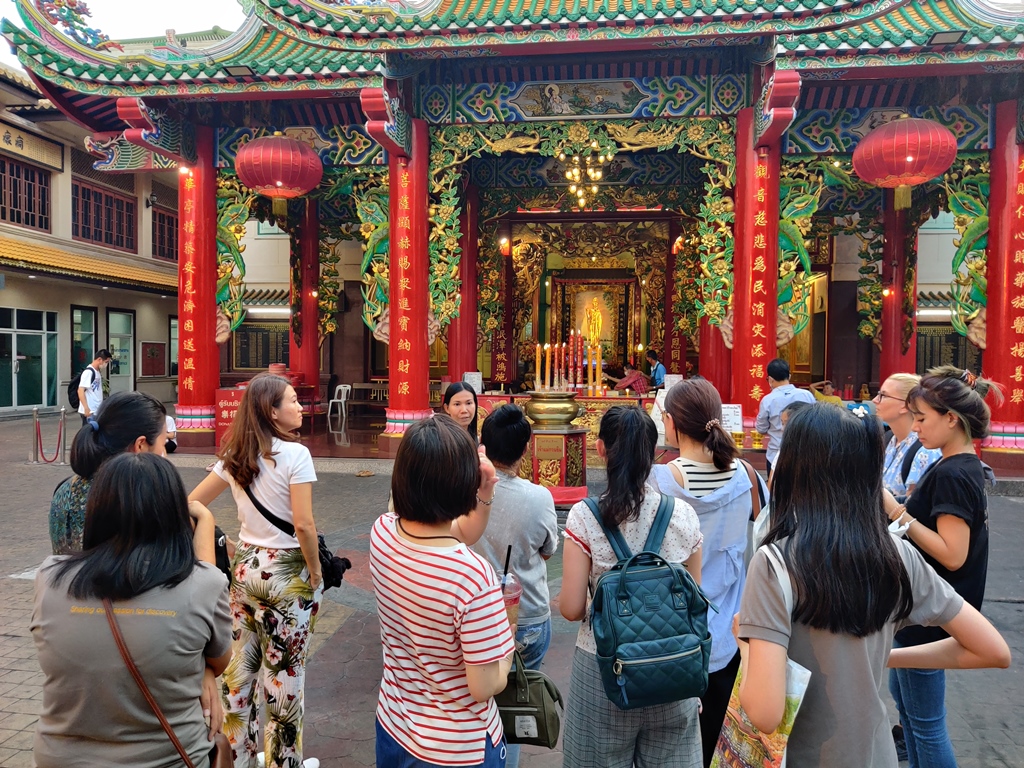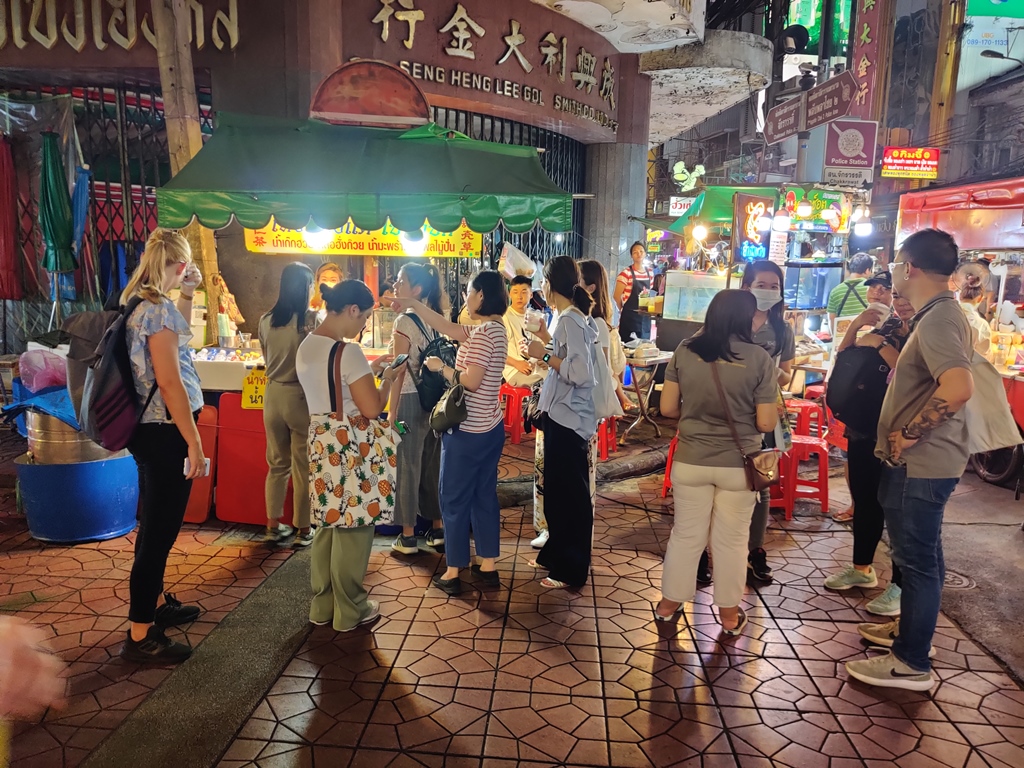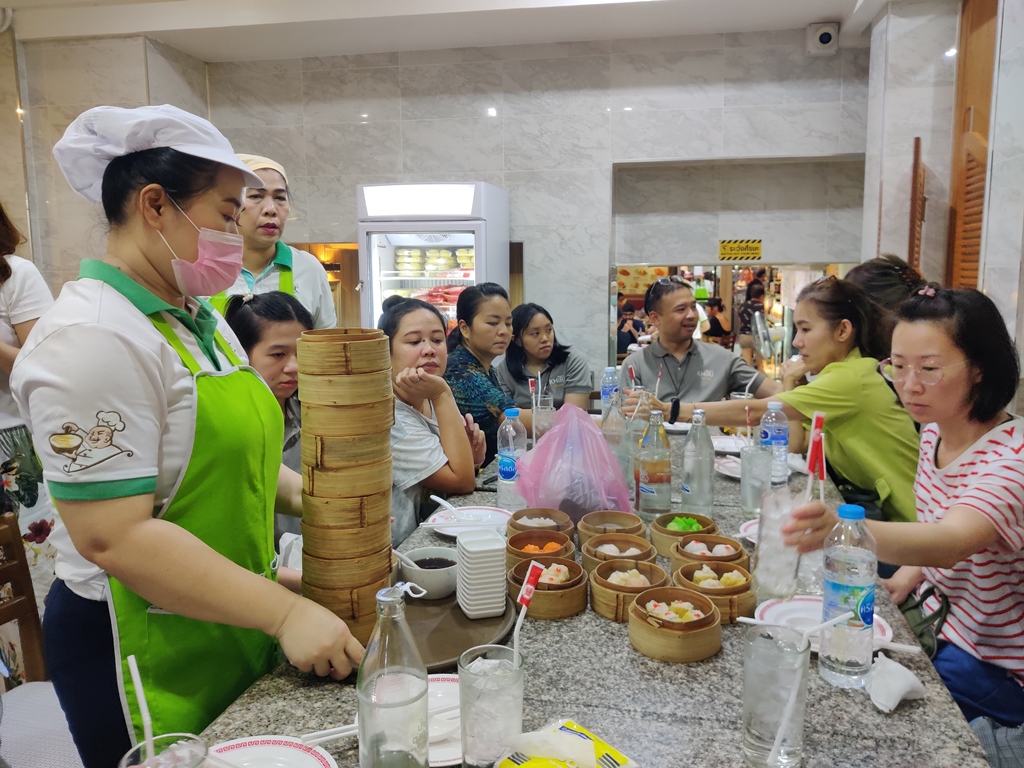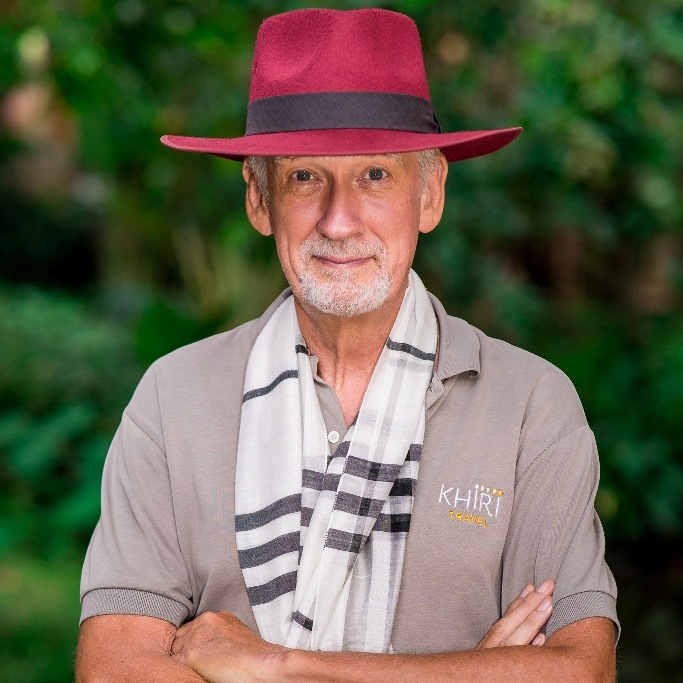 Koen has been living in Thailand since the late 1980s, working mainly in education and art. In 2003 he joined Khiri Travel where he held various positions over the years.
Since 2017 Koen has been 'out of office' and more actively travelling in Thailand (and beyond) while working on his photographic skills. He is an active walker and cyclist who enjoys taking photos.