Some young artists helped us decorate gifts for our upcoming celebrations
This year marks Khiri's 30th anniversary, and celebrations begin in earnest next week as we organise several parties for our suppliers and staff from our seven regional offices!
Of course, you can't have a party without gift bags and we had some nice Khiri 30 Years bags made (from recycled materials obviously). But we still felt something was missing, so we decided that we could combine adding a bit of dazzle to our bags with making a contribution to the local community, so we got in touch with Duang Prateep Foundation in Bangkok's Khlongtoey 'slums'.
Founded by Duang Prateep in the early 1970s, the foundation began as an informal school to help slum kids get an education; it has since blossomed into an organisation that supports the local community in multiple ways including education, firefighting, rehab centres, a credit union, and much more, and is exactly the kind of project Khiri likes to support.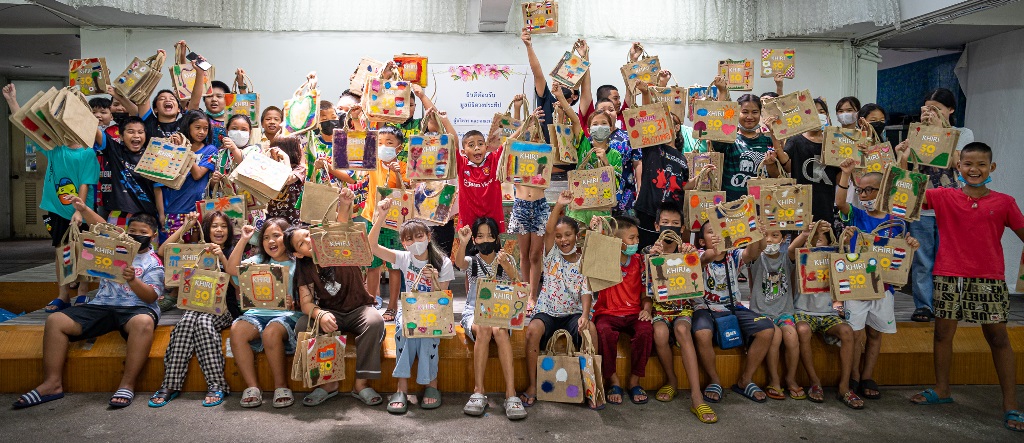 So last Friday morning, bearing donations (and, of course, food), we arrived at the Foundation where around 80 kids were waiting to show their artistic skills by painting unique, one-off designs on our gift bags. These budding young artists, fuelled by the doughnuts we brought with us, did an amazing job and turned each gift bag into a limited edition artwork which our guests are going to love!
You can see images from the day in the gallery below, and learn more about the foundation and its work at http://dpf.or.th/en/.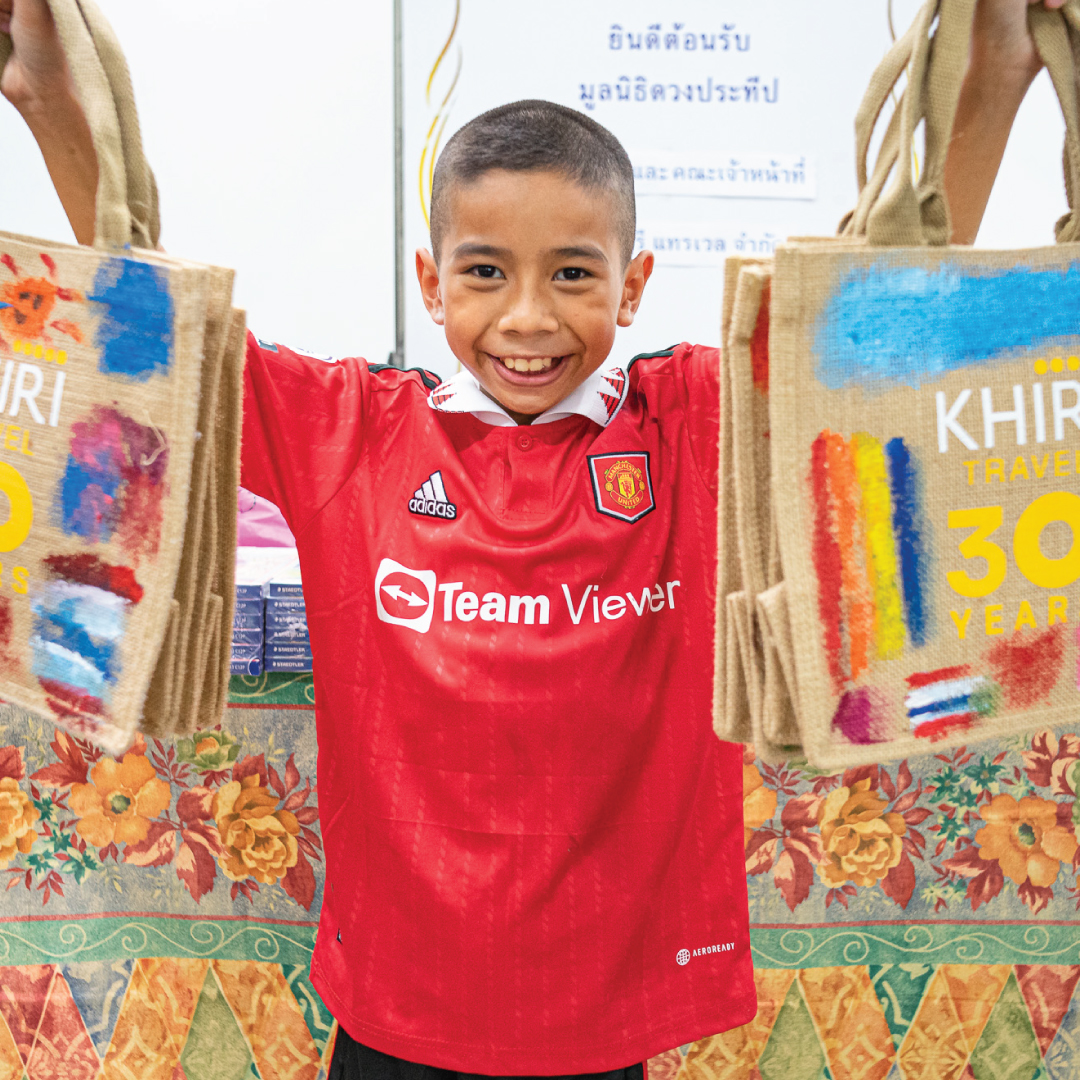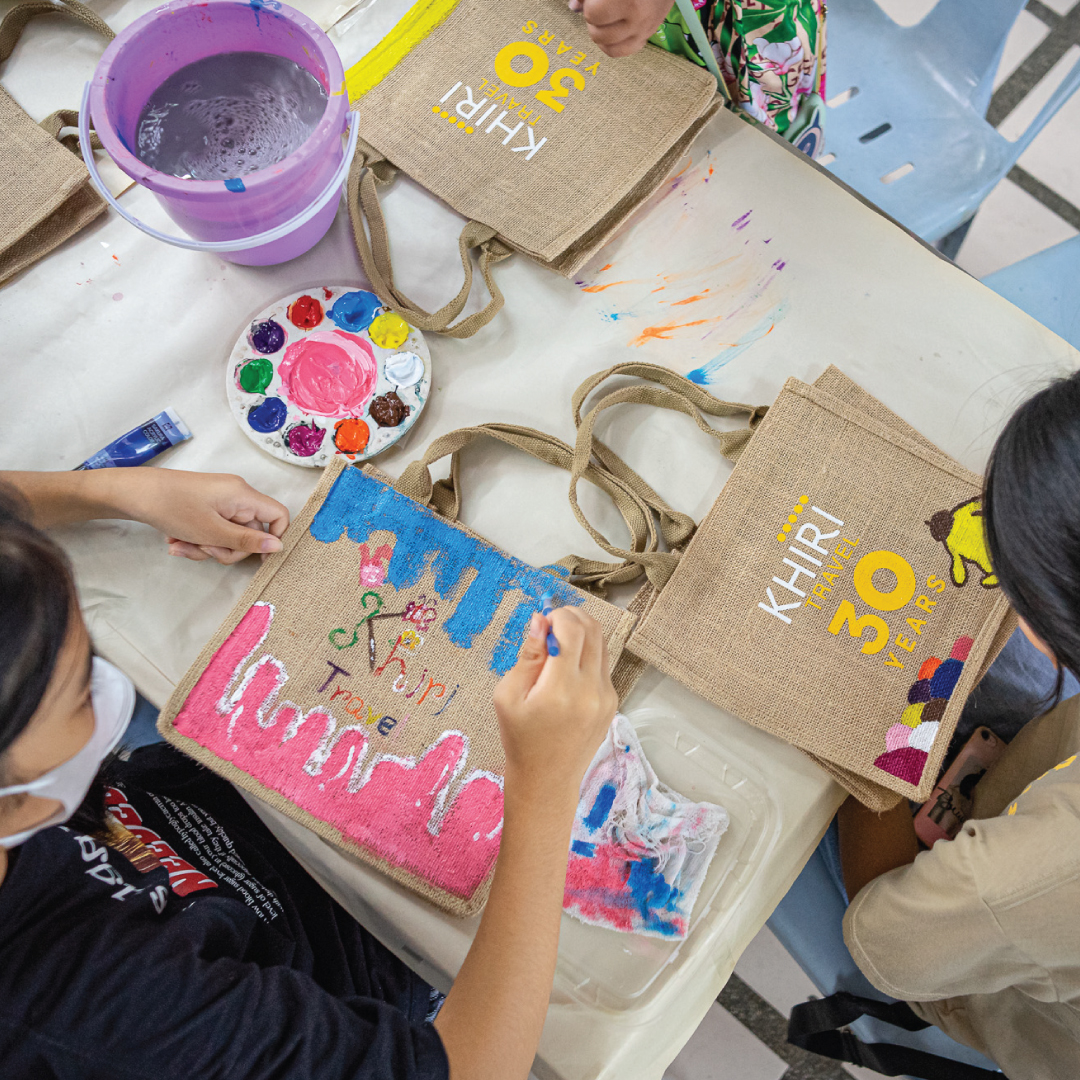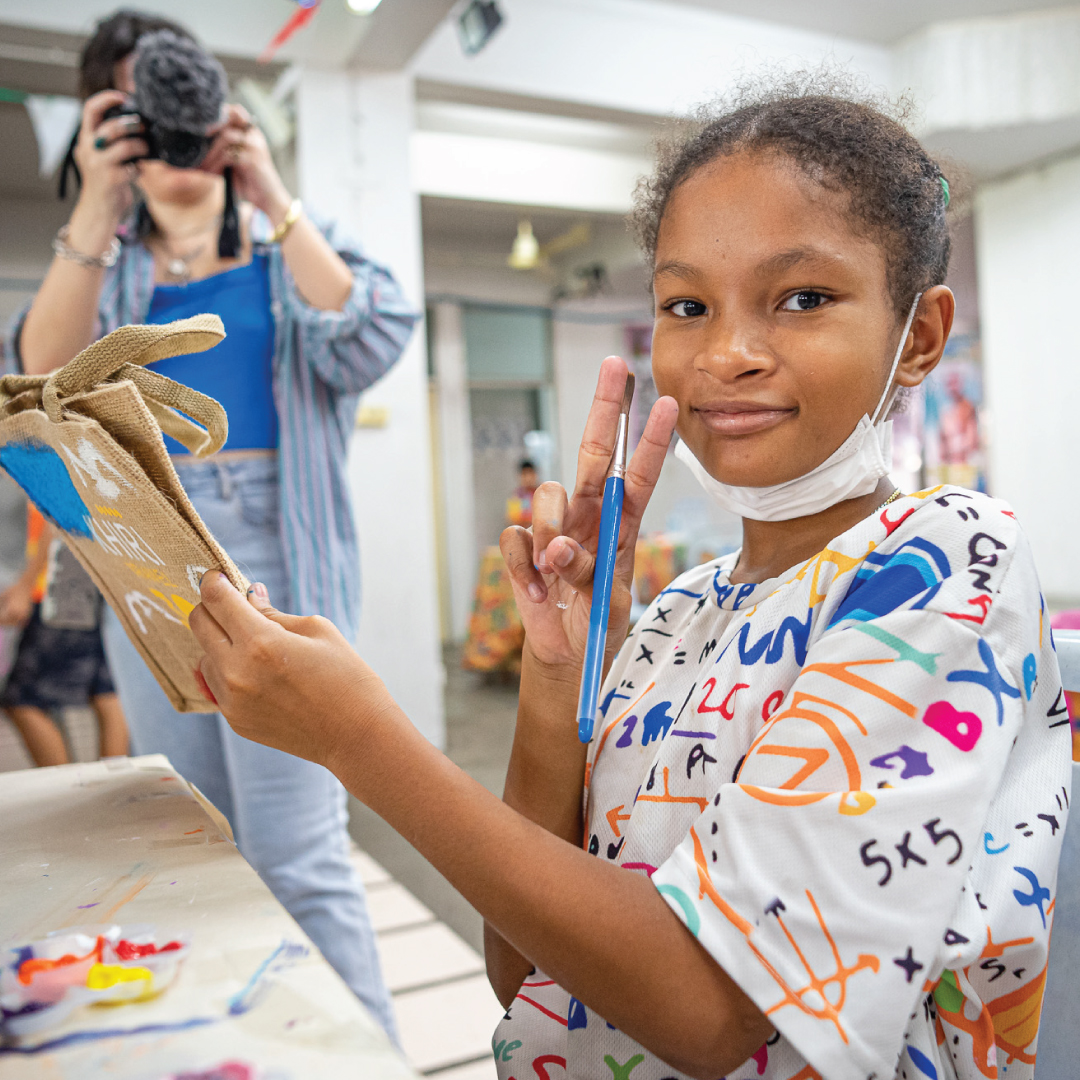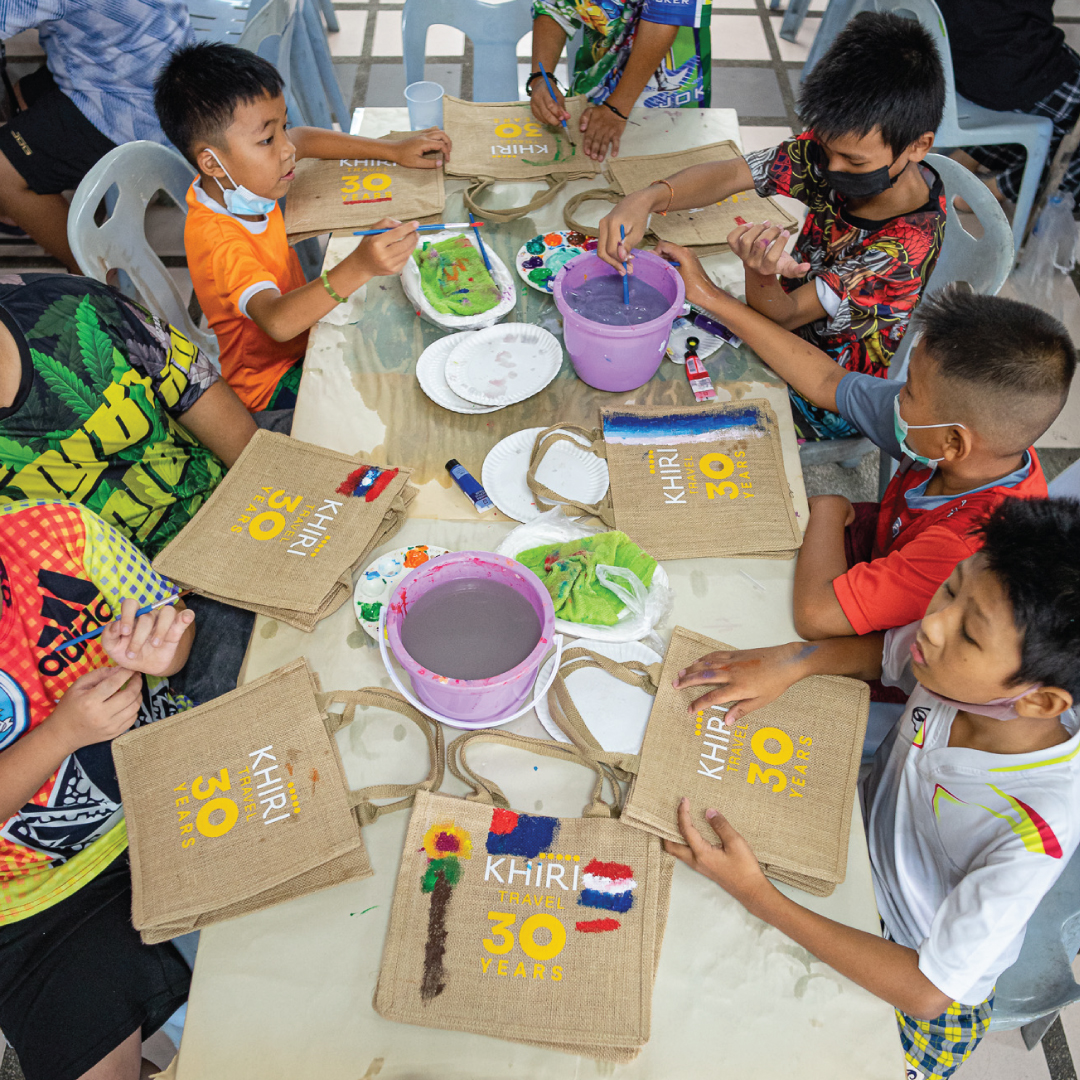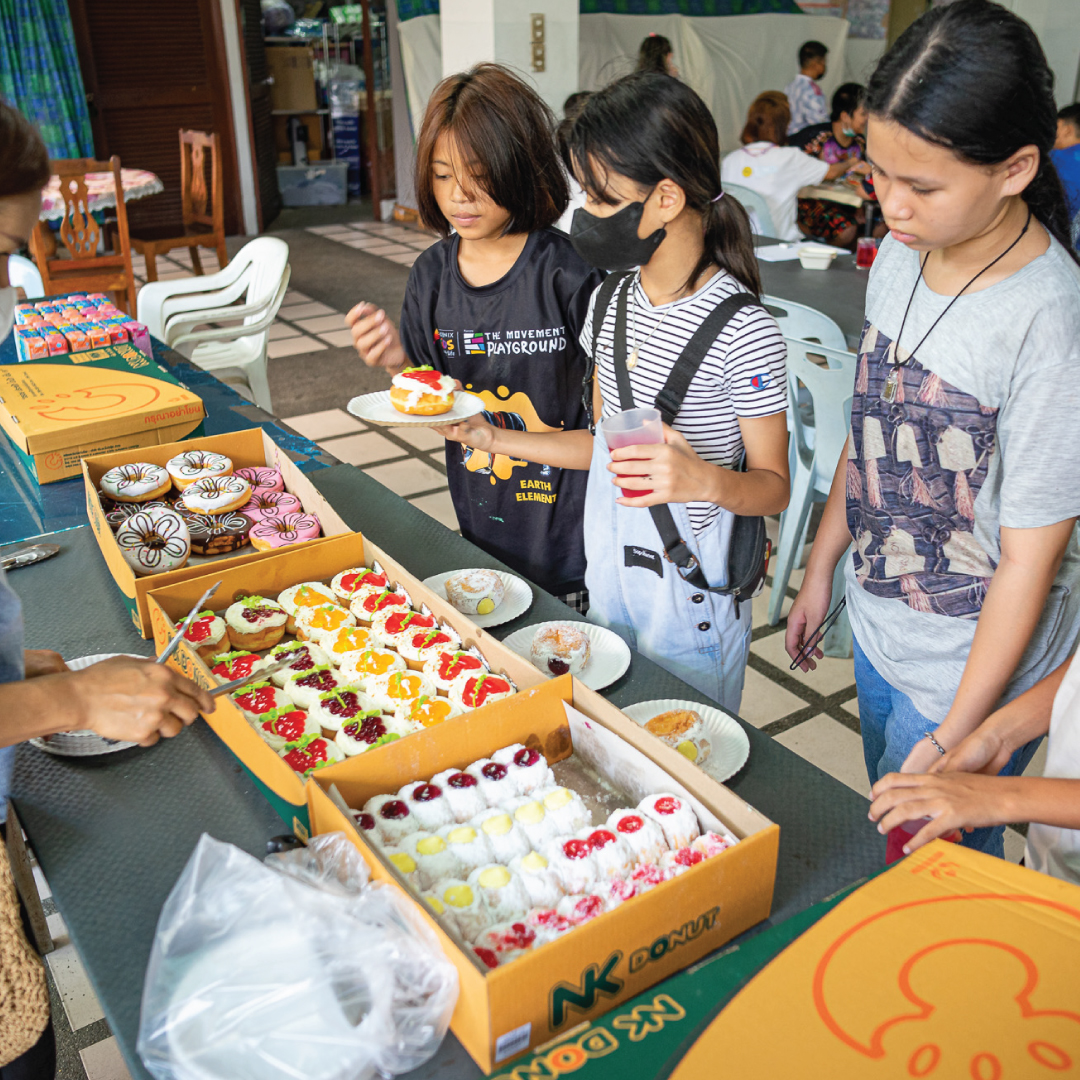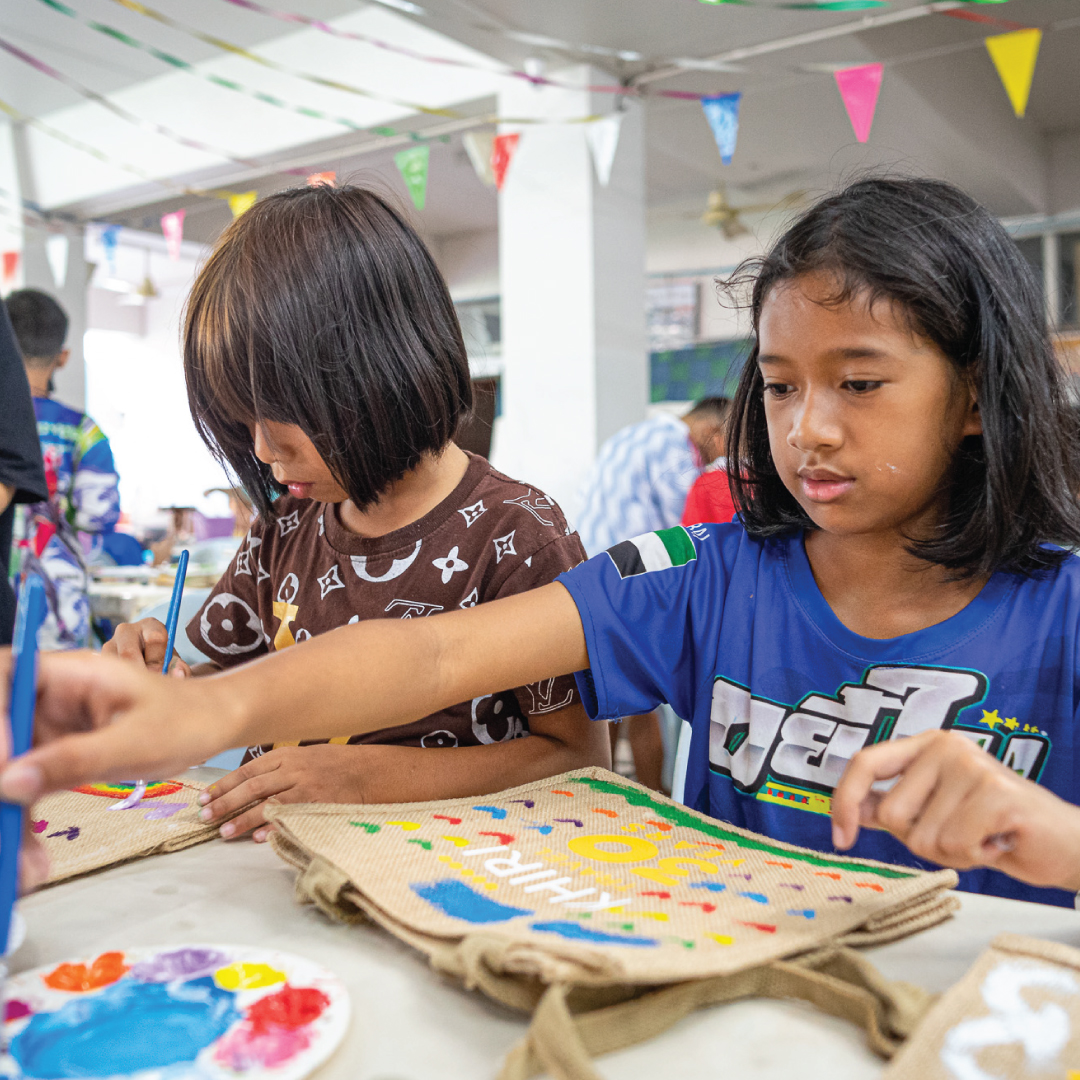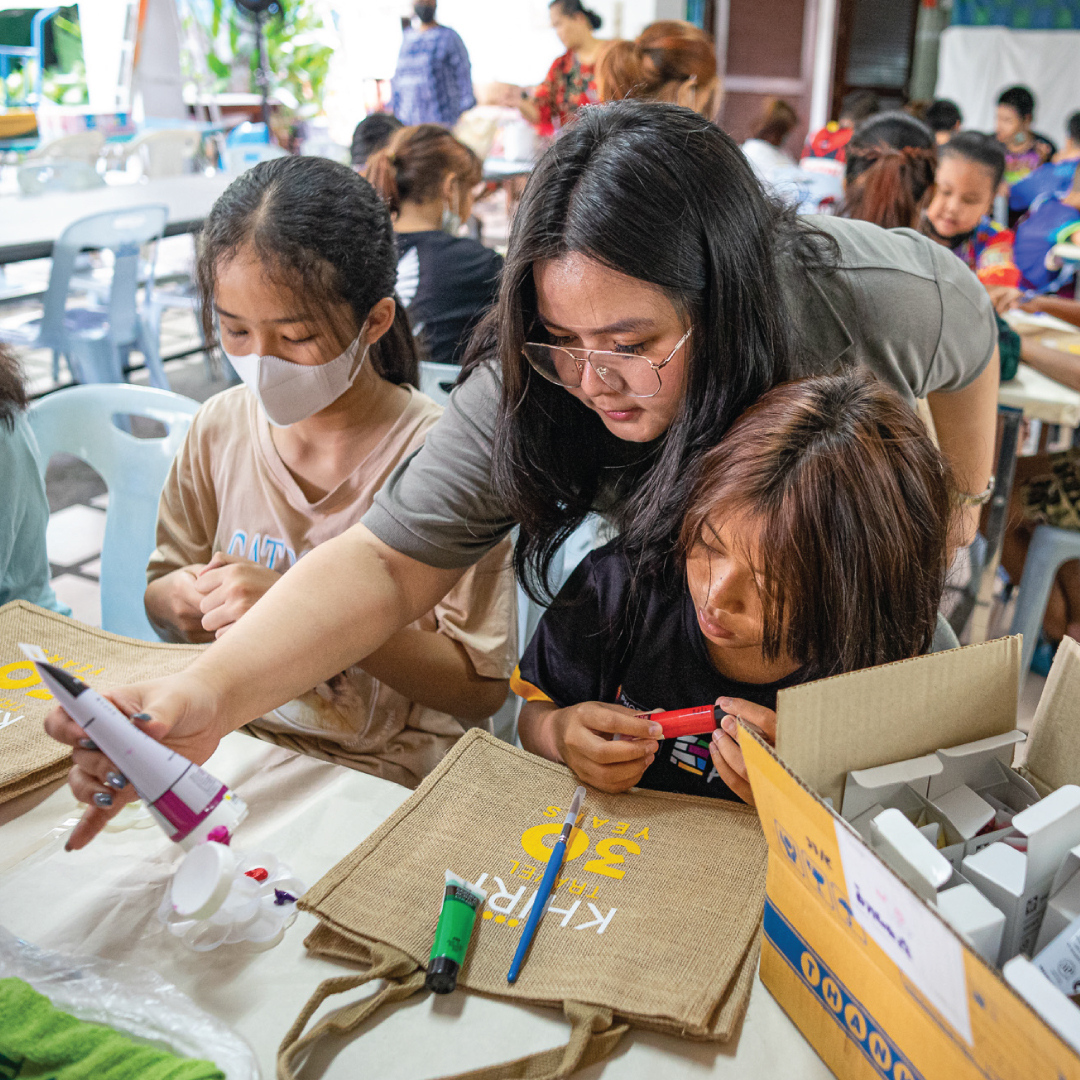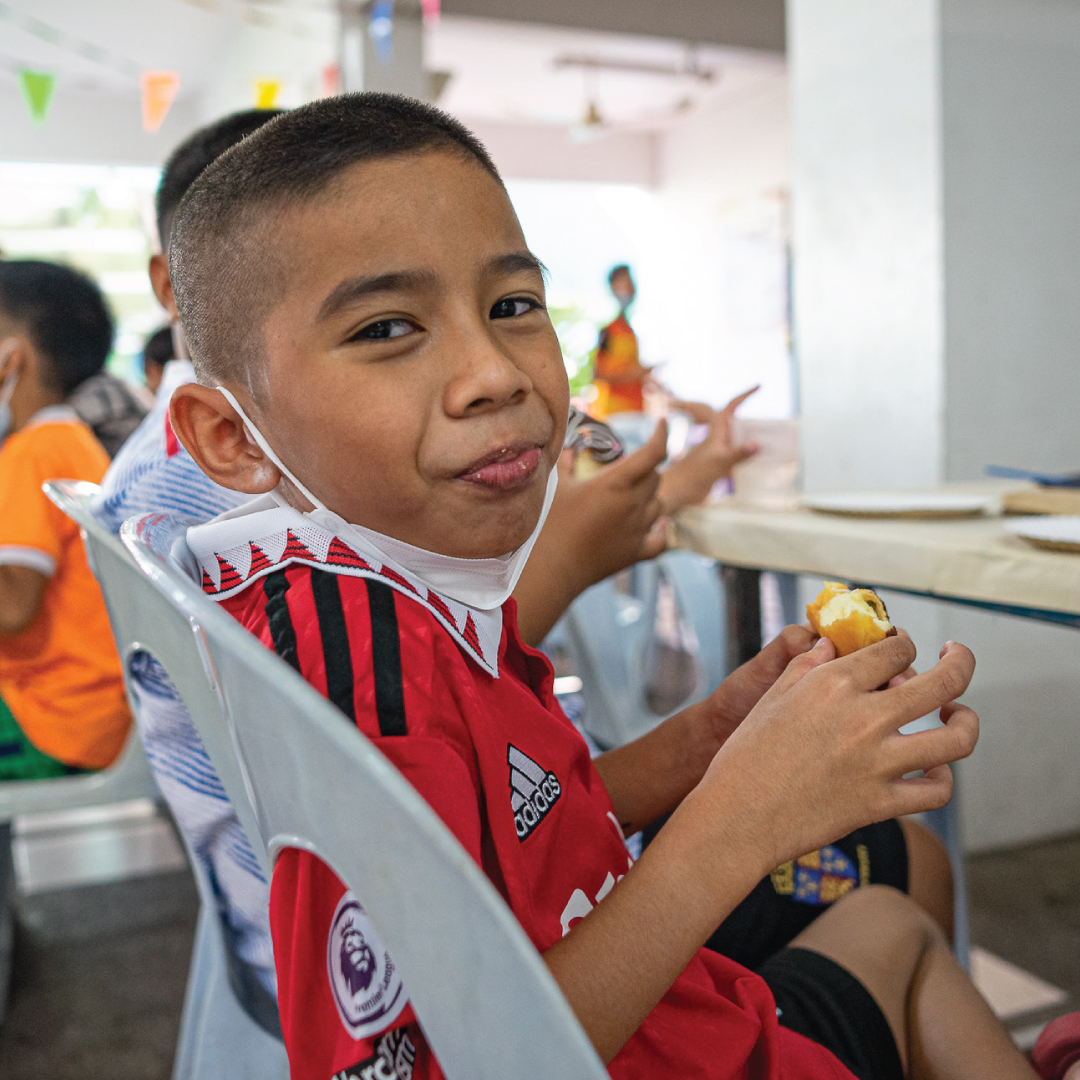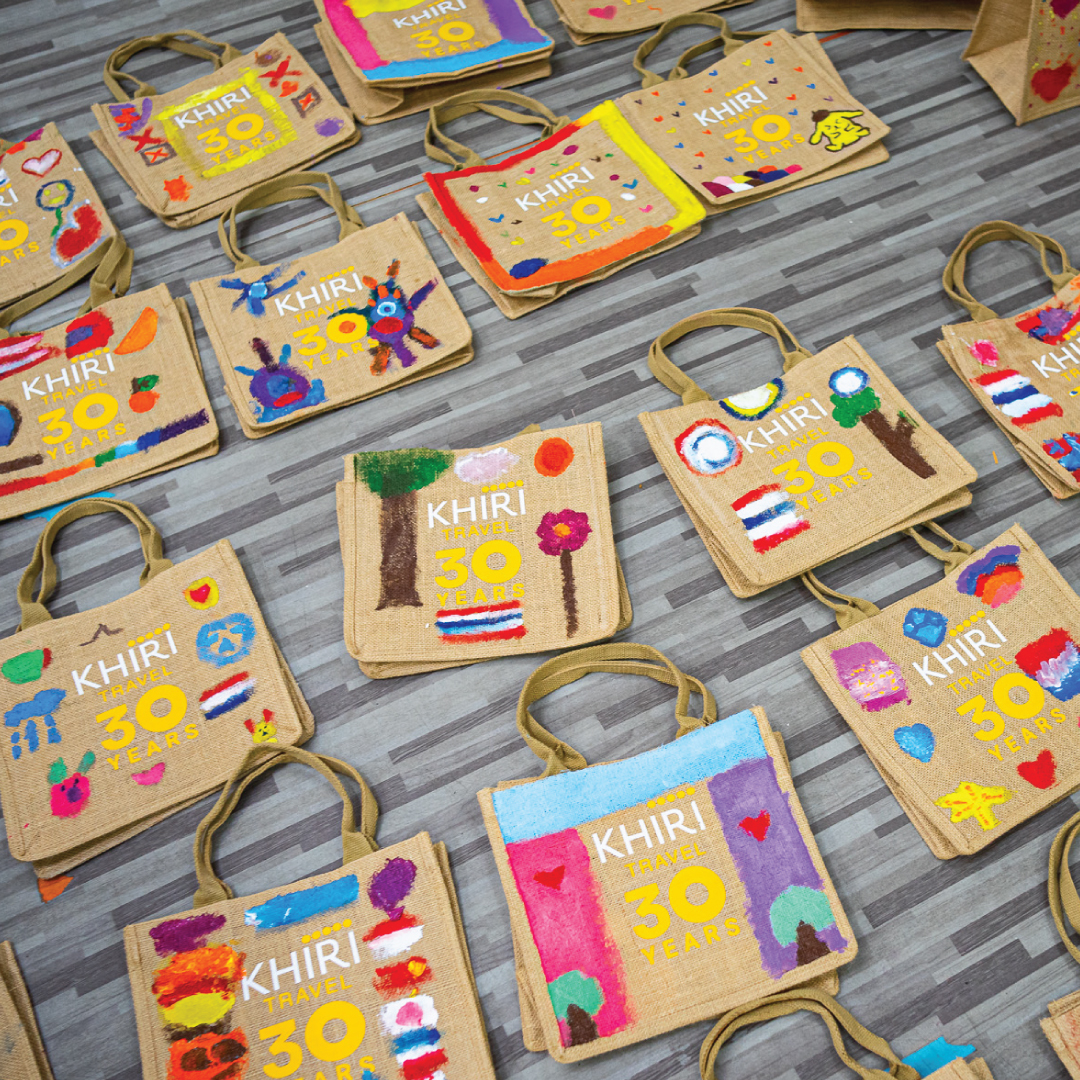 Tim Russell joined the Khiri Core team in 2022, bringing decades of experience in the tourism industry into his role as Group Marketing Manager. Before moving to Bangkok in 2012 – where he now lives with his wife and their three rescue dogs – Tim spent almost ten years in Vietnam. When he is not overseeing Khiri's marketing efforts, Tim can be found indulging in his passions for photography, live music, and street food.