Join us in experiencing unforgettable outdoor adventures trekking in Northern Laos
Adventures in Laos' Far North
Laos is the most untapped and least visited destination within South East Asia. Laos is home to the most incredible and beautiful natural beauty in the region, a treasure chest for those who love to explore the great outdoors.
One of our most recent new adventures is an easy to moderate 4 day 3 night trek through some ethnic minority villages in the North East of the country, where you will be immersed in the daily lives of the people that call this part of the world home. This journey starts in the enchanting city of Luang Prabang where you will board the high-speed train for a 45 minute ride to the northern city Muang Xai the capital city of Oudomxay province. Upon arriving in Muang Xai take 30 minute drive up into nearby mountains to Namkat Yorla Pa resort, for those who want to get in nature straight away Namkat Yorla Pa offers some very cool and exciting activities, one of these is called the Amazing Tree Top 16 Missions Adventure. Embark of a series of incredible missions and challenges that include rock to rock climbing, Xylophone wooden walk, cycling on a cable, wooden bridge walk, zipline to crashing spider net, canopy walk and net over the river climbing. For those that wish to get their trekking boots on early the resort also offers some great short treks in the surrounding area.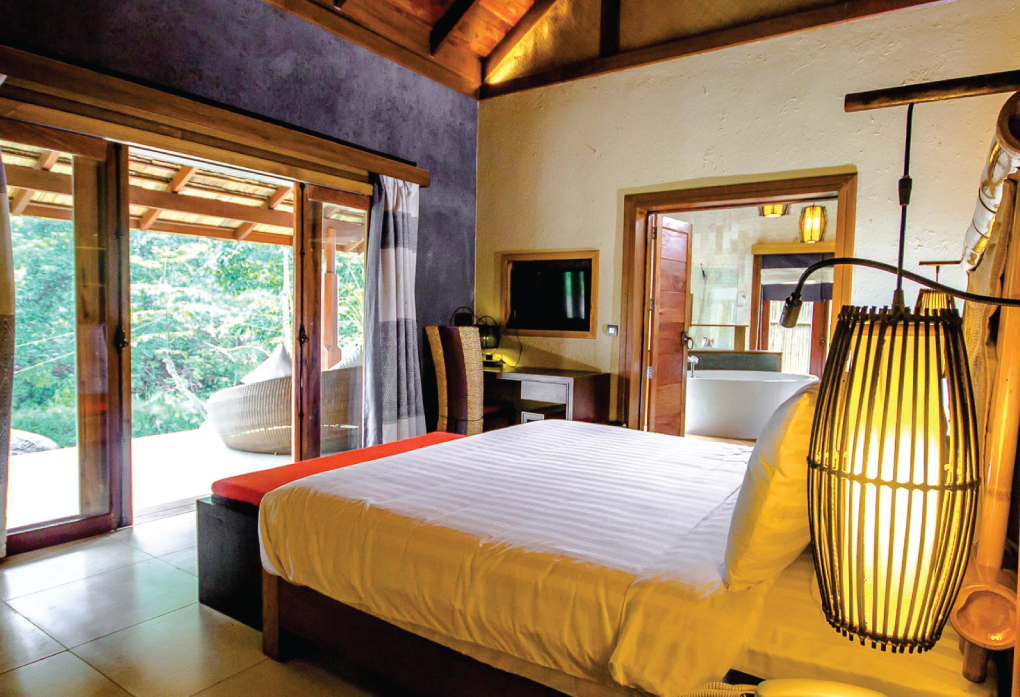 After a restful night in the mountains awake to embark on the first leg of the hike, all up today you will trek for around 6 hours. Departing early you will be transferred to the small Khmu village of Samakhixay to begin your trek to Tanongpor village, the trek begins by hiking up a valley, passing through rice paddies until you reach the Phasingkham cave, after a enjoying a pre-packed picnic lunch head further until reaching Tanongpor village, from here you take another short walk to another cave known as Loang Cave, following this head back to the heart of town and join your host family where you will check into your homestay.This is certainly a very special experience, the homestay may be basic with no modern facilities, no running hot water but your guests will make you feel so welcomed. Enjoy a fresh traditional homecooked dinner.  The day starts early in this part of the world and you will be woken up at dawn by the sounds of village life, after enjoying a local basic breakfast and a cup the famous local coffee you will head off on day two.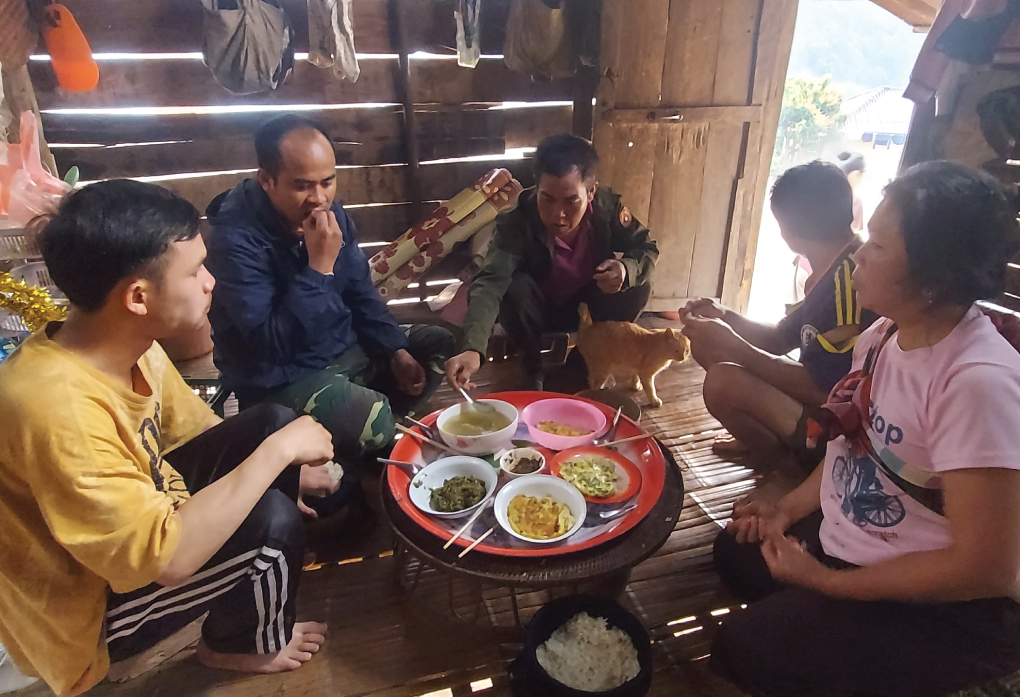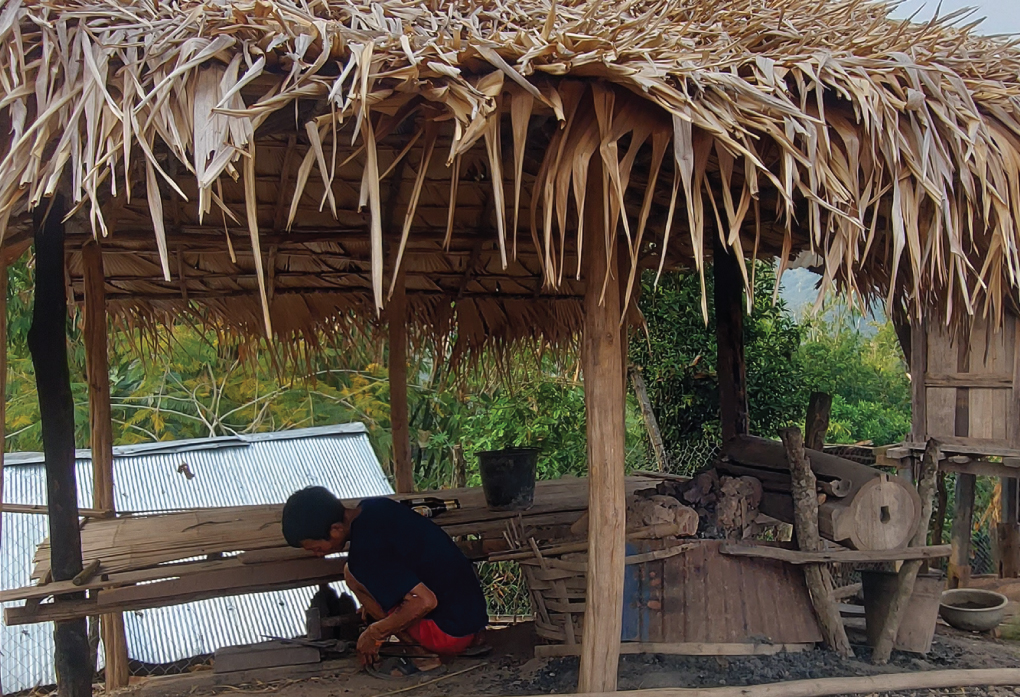 Day two of your trek which will take around 7 hours will take you from Tanongpor village to Phavie village, this hike passes through some dense and lush tropical jungle and pristine forests, you will feel like you are the first person to ever discover this stunning piece of outback Laos, well off the beaten path. Upon arrival into Phavie village you will meet your next host family, homestays are such a humble way to travel, gaining a first hand insight into the daily lives of the many ethnic minorities that call these mountains home. Day three and your journey takes you from Phavie village to Muang La, before leaving Phavie village take a short hike to Houaykhai waterfalls. You will then trek to the pick up point in Muang La where you will then be transferred back to Namkat Yorla Pa resort to enjoy some home comforts as you reflect on the incredible few days exploring the uniqueness of this short but wonderful trek that will provide you with memories of a lifetime.
From Namkat Yorla Pa you can take the high speed train back to beautiful Luang Prabang or take a slow boat or drive to Nong Khiaw. Nong Khiaw is a more than a village and is simply stunning, located on Nam Ou river and surrounded by dramatic limestone mountains, Nong Khiaw is so beautiful it will take your breath away.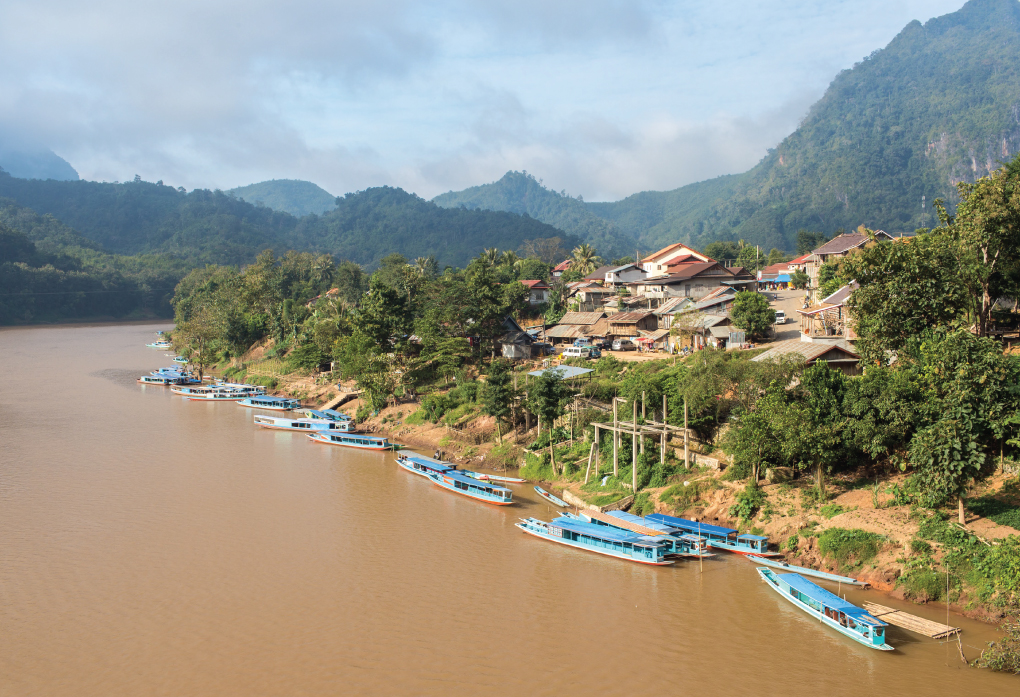 To find out more about this very special trekking experience please contact one of our travel designers at sales.laos@khiri.com
In 2005, John Black found his passion for the world of travel and hospitality through his work as a tour leader. He moved to Cambodia in 2008, with more than 16 years of experience in the industry, John leads Khiri Cambodia and Laos with affection and understanding of the local cultures. As an inquisitive cook and a cuisine enthusiast, John loves to eat at the local street food vendors and visit local markets for the freshest ingredients available.