Hikes, eco-lodges and spectacular scenery in the green heart of Sri Lanka
Although Sri Lanka is a tiny island, its central highlands portray the vast diversity the country boasts of even when it comes to geography and ecosystems. For a nature lover and a hiking enthusiast, these mountain regions would be a "Paradise" without any exaggeration. Cloud Forests, Lush Greenery, Tea Plantations, Waterfalls and splendid views are the perfect combination one could ever dream of, don't you agree? 
While the newly developing Pekoe Trail (a 300KM walking trail through the Tea plantations) is gaining more media attention, we will leave that for a bit later until things are fully developed and teething problems addressed. Instead let's put the spotlight on the Knuckles Mountain Range and the surrounding areas which are located in the outskirts of Kandy.
Polwaththa Eco Lodges
For the nature lovers who would love a rustic back to basics experience, this would be our go to option. With Cabanas and lodges nestled amidst forest cover, the setting is idyllic. This community-based lodge provides income to many villagers by employing them as well as purchasing their spices harvest to process at their small spice workshop and export. While rooms are pretty basic, they serve some amazing Sri Lankan food. You could also join on an interactive cooking experience with the locals here. For those interested in Yoga, they have a stunning Yoga Shala built in the middle of the forest cover.
Based from Polwaththa, there's a range of treks to that can be done ranging from short village walks, visit to a hidden waterfall or a river bath as well as half day or full day treks into the Knuckles Mountain range. For the adventurers, we could even arrange a multi-day hiking experience with overnight camping at the Knuckles Basecamp, another basic lodge with tents and cabanas in the middle of nowhere.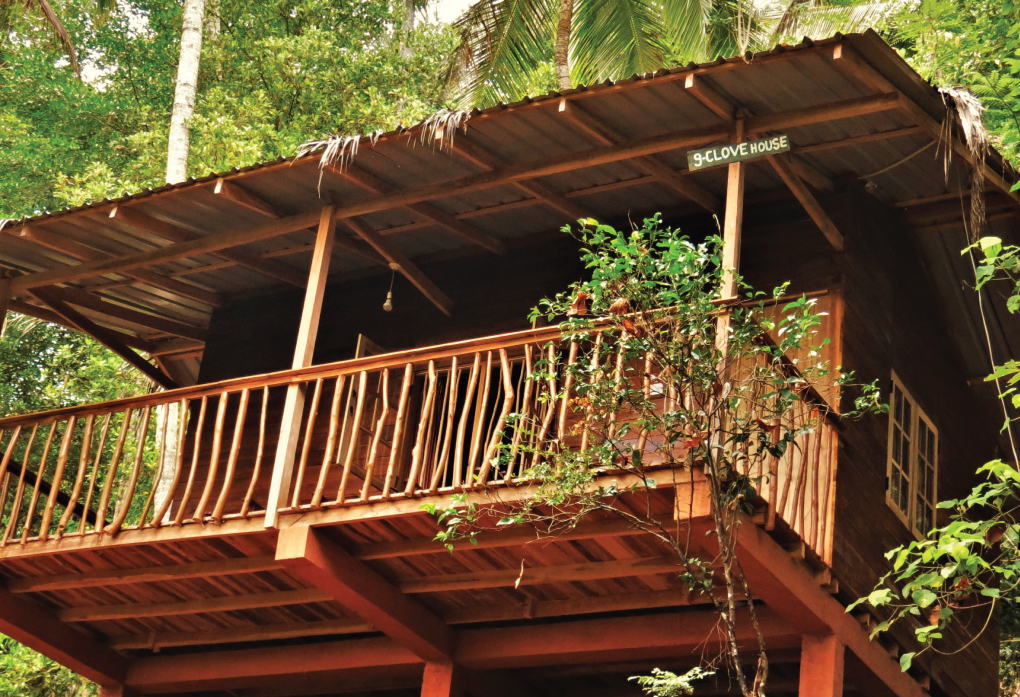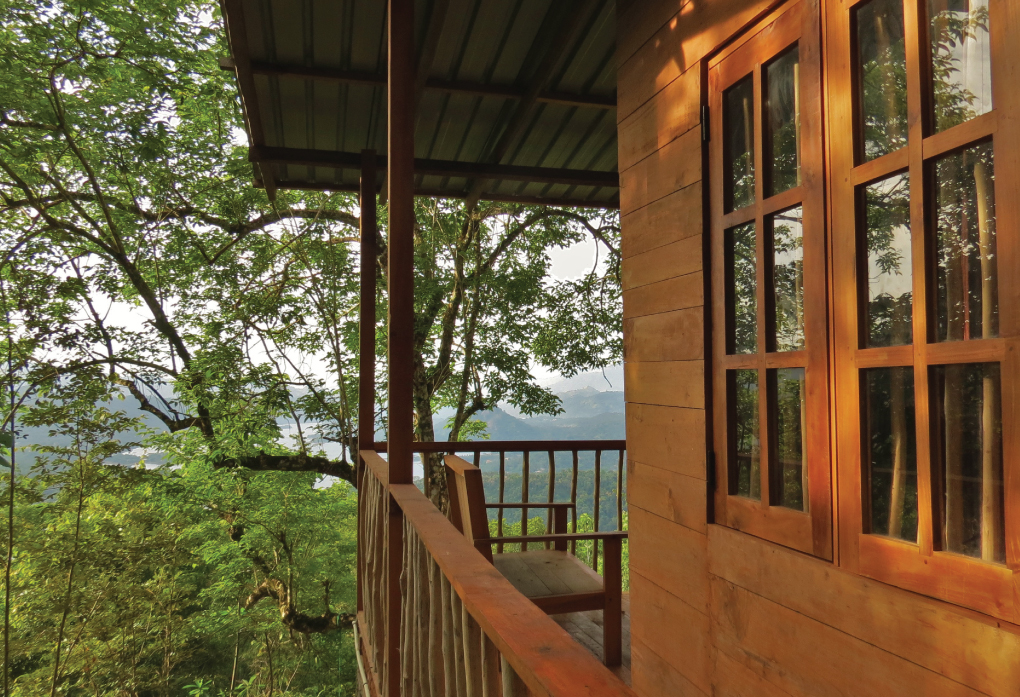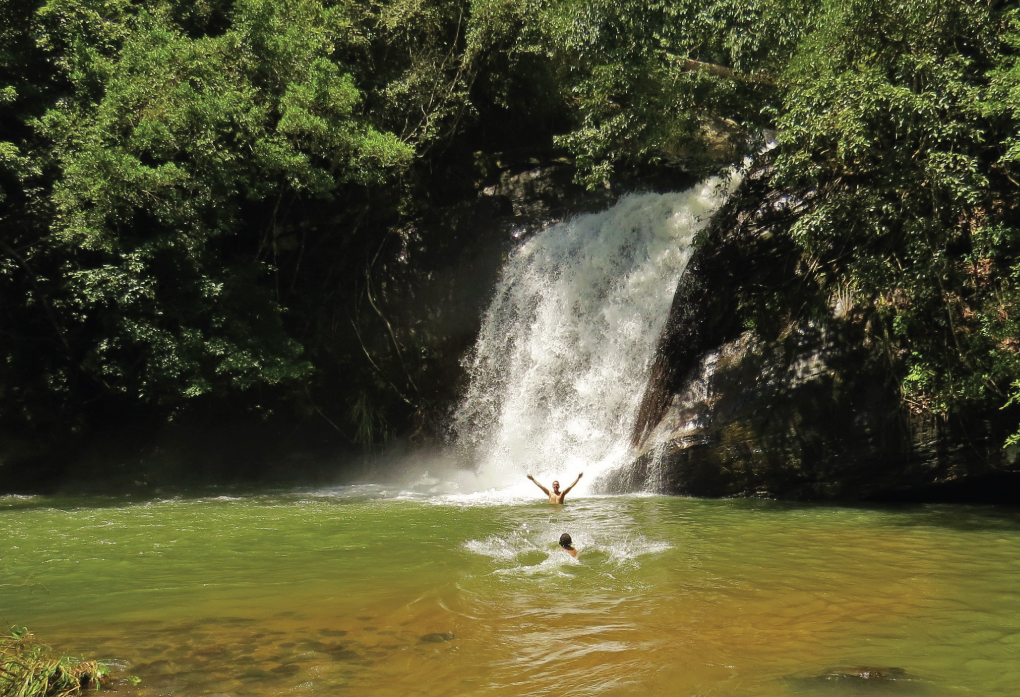 Hiking through Heel Oya
For those who would like a shorter/half day hiking experience, we have recently designed this trail which goes through the village of Heeloya, also located in the borders of the Knuckles Mountain range. Heeloya is considered as one of the most scenic villages in the island and those who take this walk will realize why. The beauty of this experience is that it's not just about hiking and nature but also very much about experiencing local village life. You will get to see the "Wariga Sabhawa" which is the location where the village head used to examine the cases when it came to disputes between villagers, this particular location is 700 years old. Another interesting place to see would be the "Gal Kamatha" a place made out of stone to temporarily store the harvested paddy. The experience ends with an authentic rice & curry lunch – no frills and just the way the locals would eat.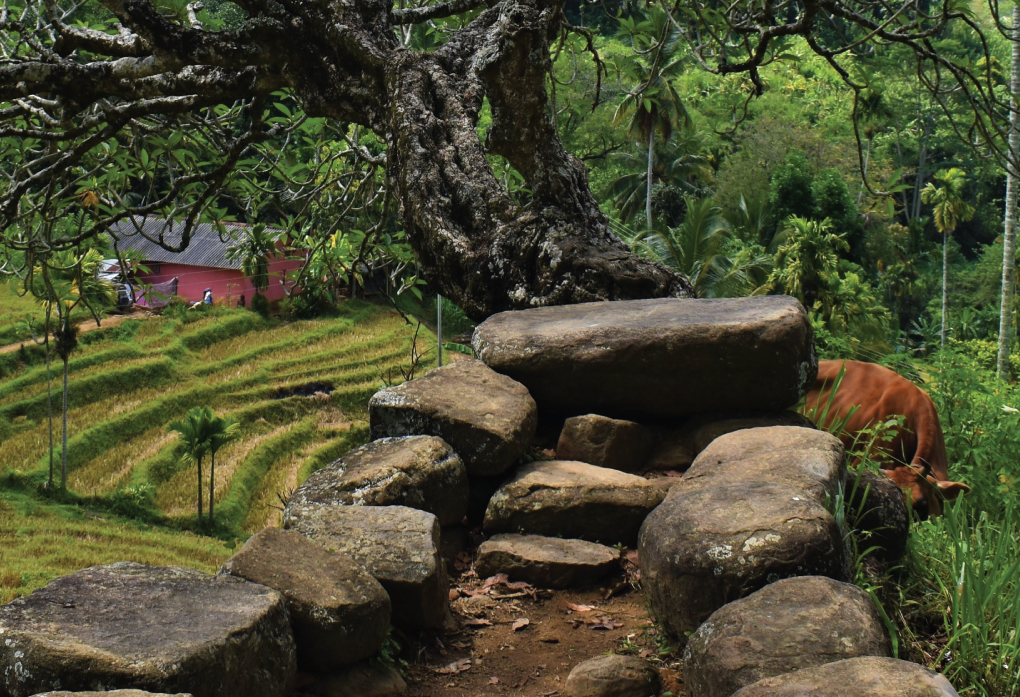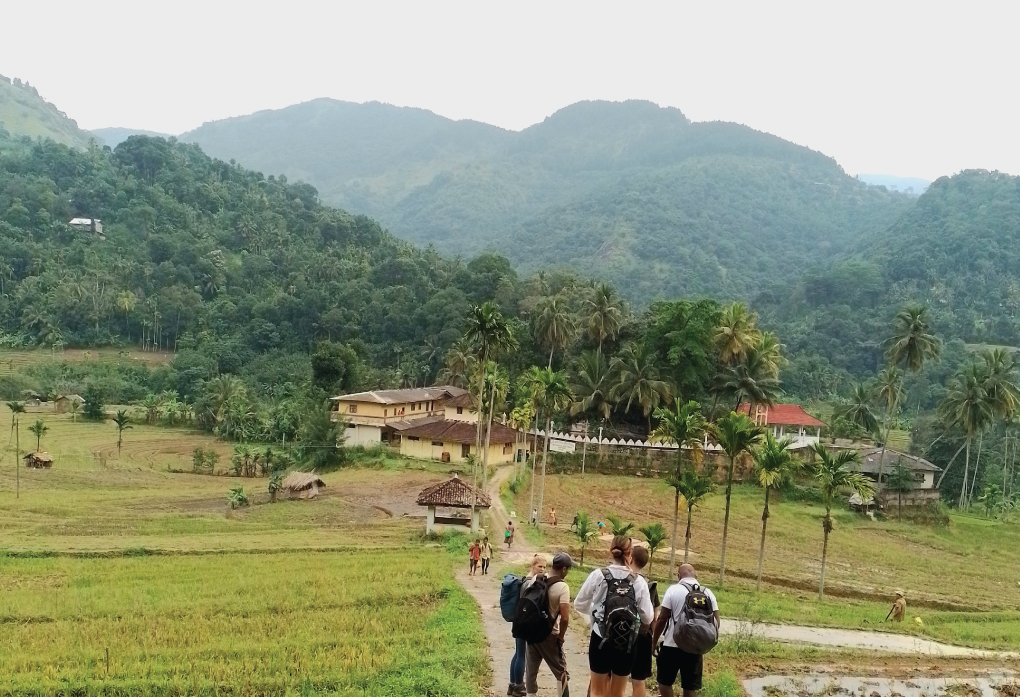 Madulkelle Tea & Eco Lodge
For those who are looking for a more upscale lodge but still being closer to nature, Madulkelle Tea & Eco Lodge would be the perfect abode. This is also located in the bordering areas of the Knuckles Mountain range. Here the experience is slightly polished and more comfortable. They have an infinity swimming pool offering probably one of the best views in Sri Lanka with the Knuckles range in the backdrop.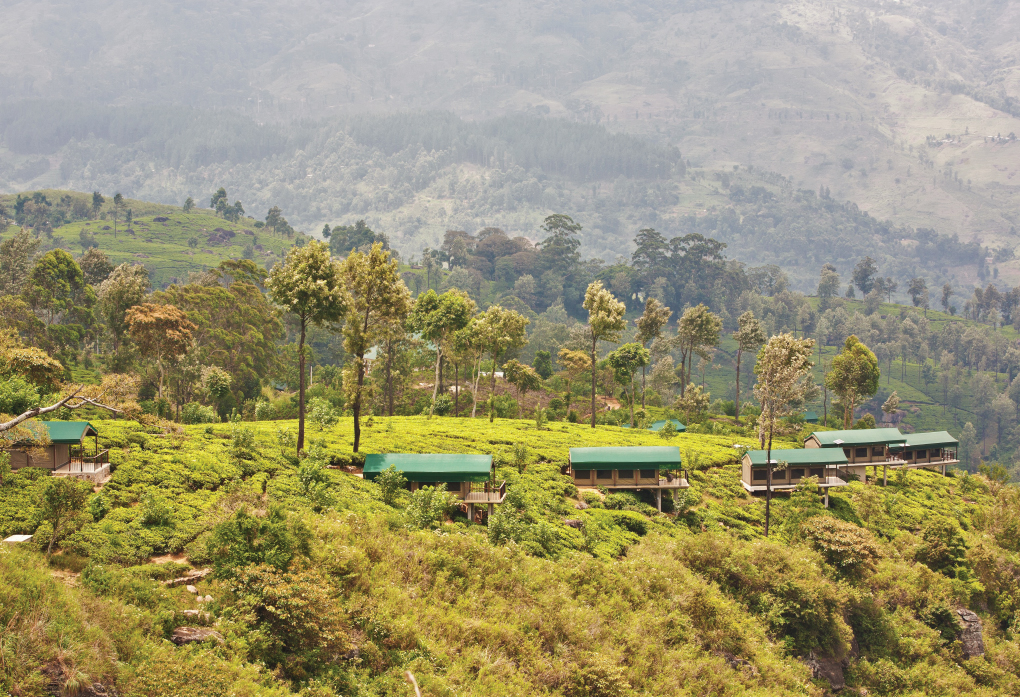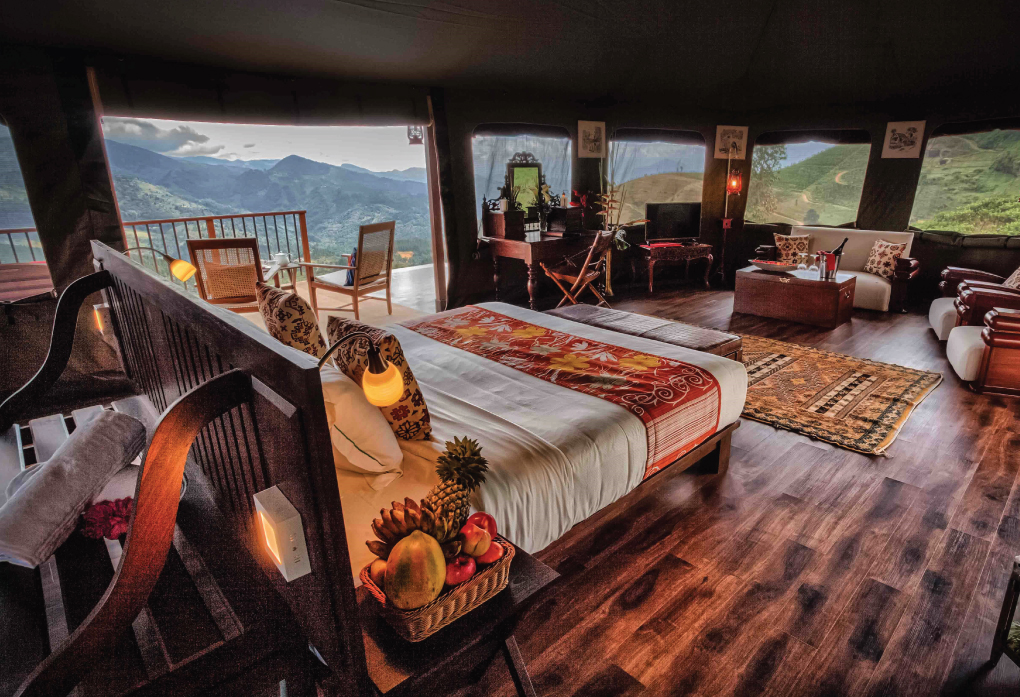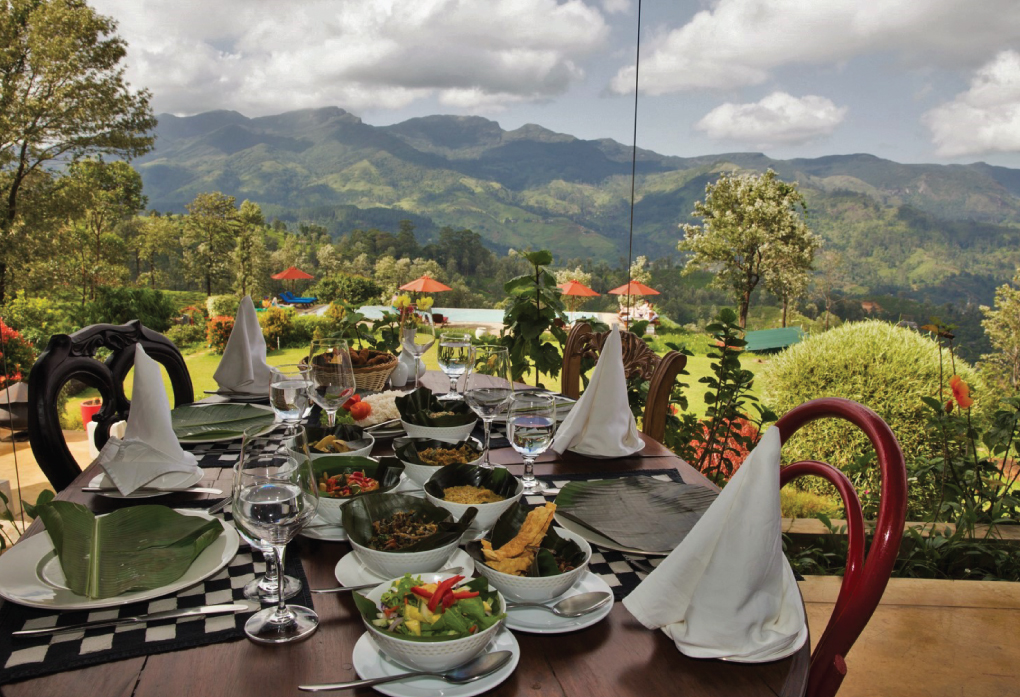 While staying at Madulkelle, the avid hikers can set out on a full day hike into the Knuckles Mountain range while those looking more a softer adventure can set out on a shorter half day hike into Campbell's Forest reserve, both hikes offers stunning views and greenery.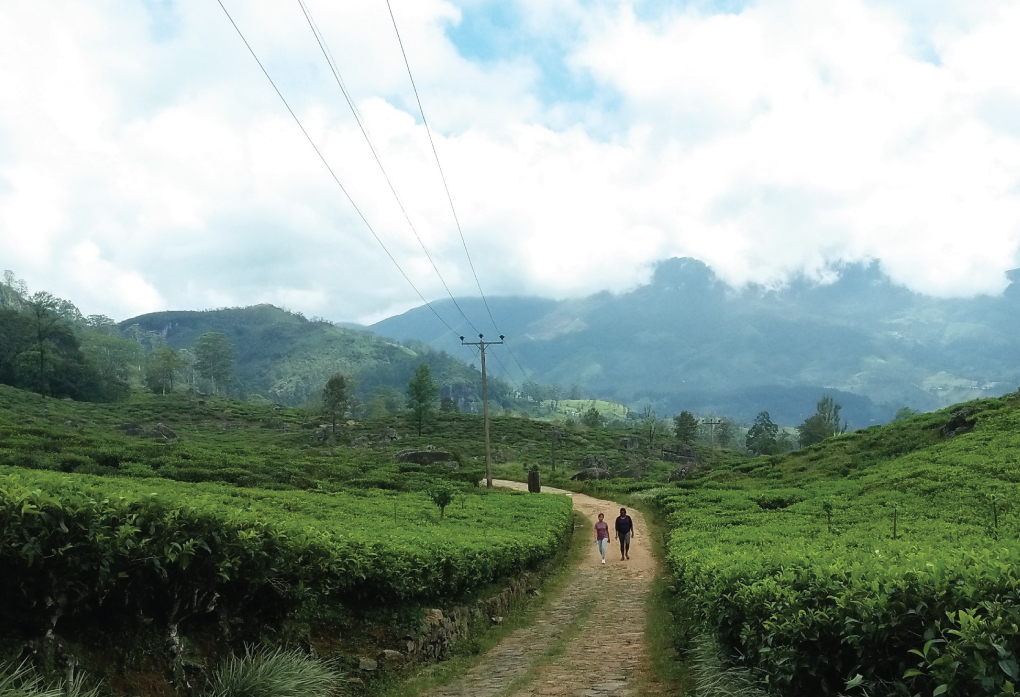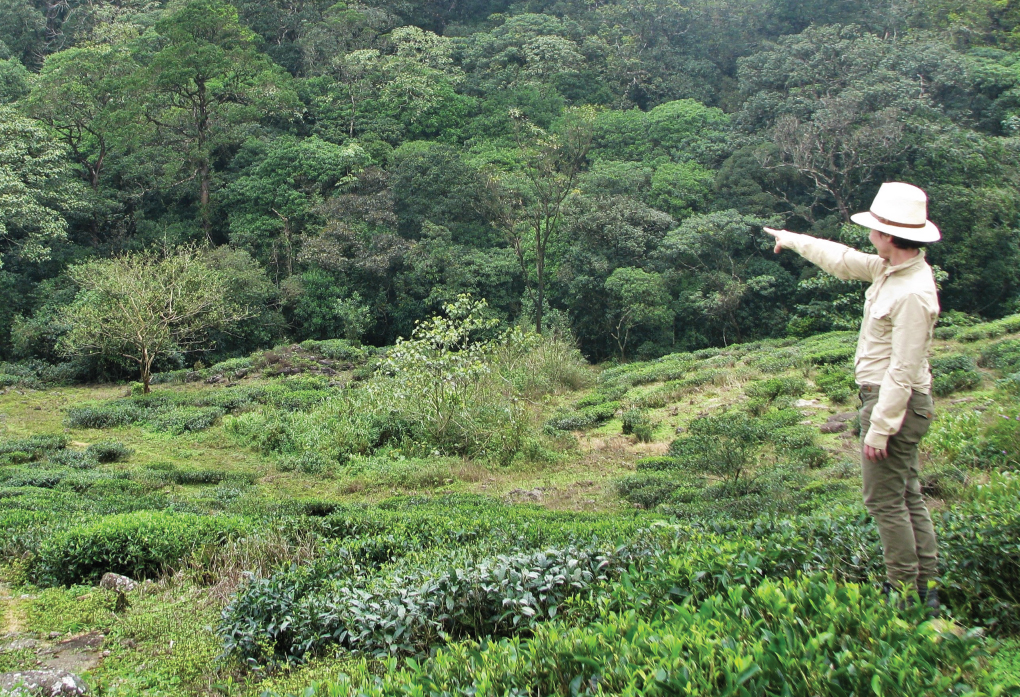 Please get in touch with us if you have inquiries from guests whose main focus is hiking and trekking. We can customize itineraries, even multi-day hiking routes connecting different properties such as Ashburnham Estate, Madulkelle Tea & Eco Lodge, Santani and Polwaththa Eco Lodges.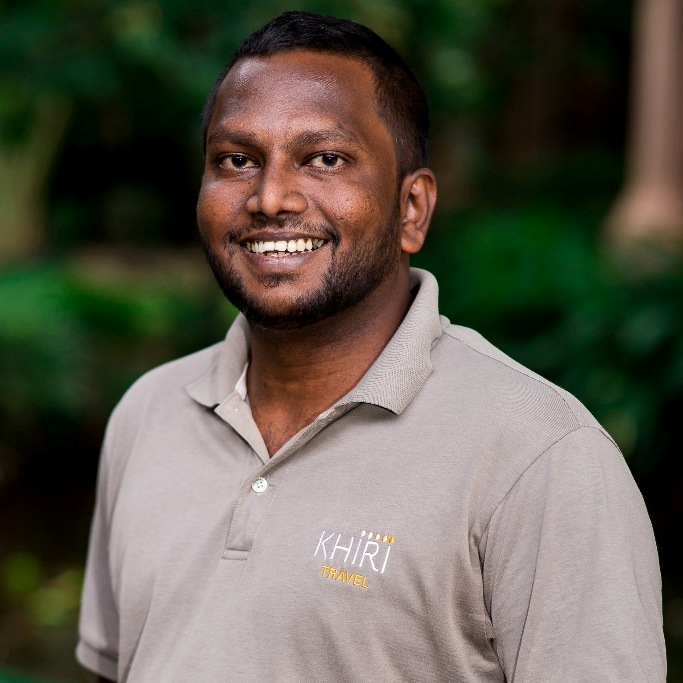 Mahiru Fernando was born and raised in Colombo, Sri Lanka, and as far back as he can remember, he has always loved being surprised by the things his hometown has to offer. His favourite places on the island are the national parks (though he prefers them without the crowds), and the cooler hiking trails in the countryside that offer fresh air, lush greenery, and views of the waterfalls. When he is not at work, Mahiru can be found with a guitar in his arms, or in a kitchen, where he loves to prepare his favourite dish: Black Pork Curry.